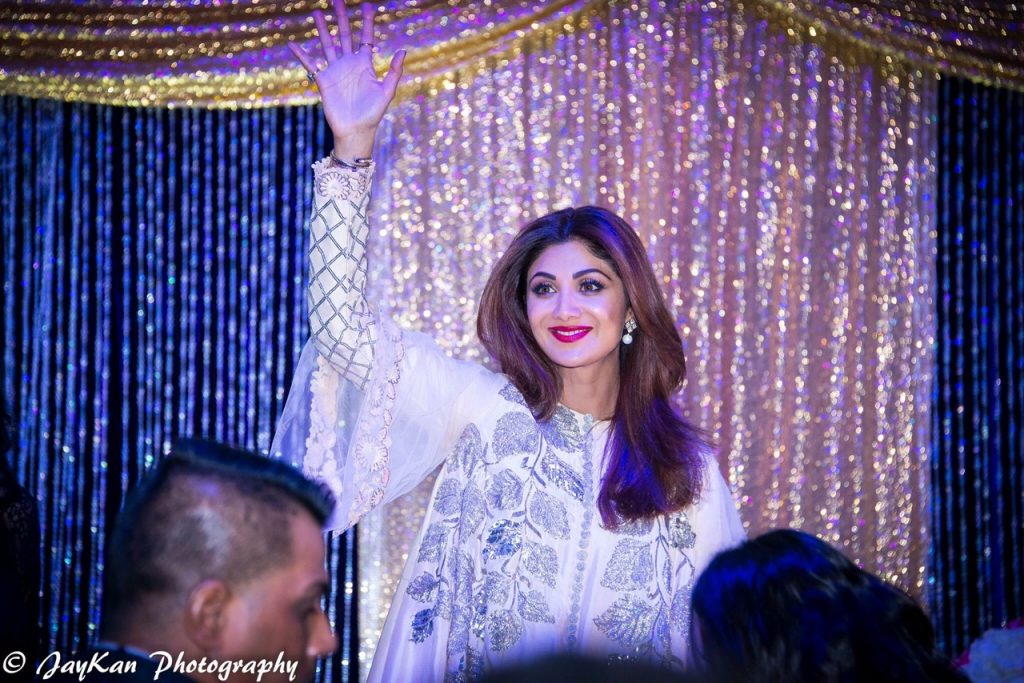 In late March, Shilpa Shetty Kundra was featured as the guest of honor at a Women's empowerment Gala, hosted at Royal Albert's Palace, in Edison, New Jersey.
The event, held by Bravura Magazine Business NJ, and Royal Events & Entertainment, also featured a number of awe-inspiring featured guests, including, but not limited to, Brenna Weick (Miss New Jersey 2016), Shobhana Patel (President of Royal Alberts Palace), Mani Kamboj and Rashmee Sharma (Roshni Media), Dr. Kavita Gupta (Chair Person AIF, PA Chapter), Rashmi Gupta (Advisor US Department of Health & Human Services), Tirusha Dave (Editor-in-Chief of Bravura Magazine), Patricia Stark (Fox News Channel), Jolly Amatya (Youth Chair, United Nations), Jaweria Khan (Entrepreneur and Philanthropist).
The evening kicked off with press interviews of all featured guests on the red carpet, as well as meet-and-greets among the mass of press in attendance. After Shilpa arrived, and the honorees were all recognized, the night concluded with dancing courtesy of DJ Karan Verma.
Check out photos from the event below!