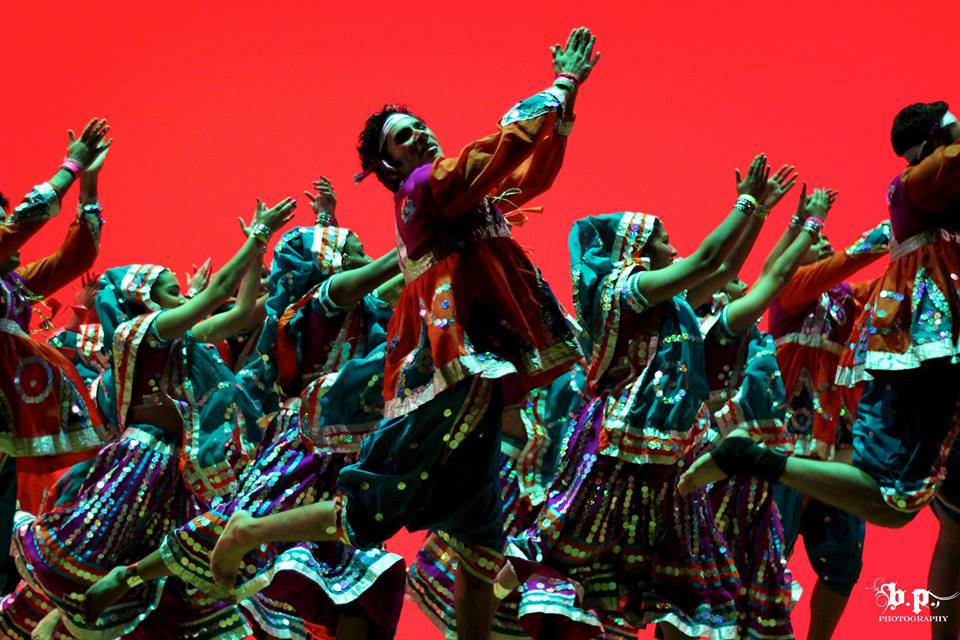 by Zan Mir
Brown Girl is a proud media sponsor for Raas Chaos XV. 
If you live or attend school in the Washington D.C. metropolitan area, odds are that you have heard of Raas Chaos—a national intercollegiate South Asian dance competition featuring traditional styles of dance originating from Western India. The George Washington University's South Asian Society (GW SAS) hosts the competition each year in downtown D.C.
GW SAS brings together a diverse group of students from various backgrounds to explore South Asian culture, promote community service, and increase social awareness both within and outside the South Asian community at GW.
First hosted in 2001, Raas Chaos is now entering its 15th year on the national stage. As the oldest Raas/Garba competition of its kind, Raas Chaos laid the foundation for intercollegiate national Raas/Garba competitions in North America. Every year, eight teams from across the country compete for the chance to place at this prestigious competition and receive bid points to the national Raas/Garba competition held in April.
This year's competing teams include Drexel Dandiya, Emory SaRaas, Penn Raas, RU Raga, UCSD Raas Ruckus, UF GatoRaas, UVA HooRaas, and VCU Ricochet Raas. The home team, GW Raas, will be performing as an exhibition act. In addition, the show will feature special performances by the popular hip-hop dance group Capital Funk, GW's all-male a capella group Sons of Pitch, and local beatboxer Chip Han.
[Photo Credit/ B.P. Photography]
A team of seven judges with a long history of dancing or teaching Raas will deliberate on who takes home the title of Raas Chaos XV champion. The competing teams are judged on a variety of factors including difficulty of choreography, level of energy, execution, ability to balance tradition with modern choreography, and other artistic elements.
The competition draws out students, young professionals, families, and people from all walks of life to attend the show. There are more than 1,500 people, who attend Raas Chaos each year making it one of the largest South Asian events on the East Coast. A group of 45 dedicated and passionate GW students from all years (freshmen, sophomores, juniors, and seniors), organize all aspects of the competition including hospitality, registration, sponsorship, promotion, logistics, and sales.
GW SAS board members and Raas Chaos XV Directors Alisha Malkani and Kunj Bhatt are leading the efforts to make this year's show one to remember for everyone involved.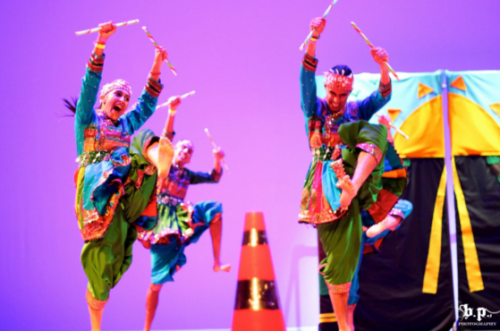 [Photo Credit/ B.P. Photography]
"On the weekend of Raas Chaos, hundreds of dancers and supporters come together to share their passion and love for Raas, and there is nothing more rewarding than feeling their energy and excitement surrounding you after months of hard work," Malkani said.

"Raas Chaos brings together students from all across the nation under one common goal: to showcase their passion to dance," Bhatt added.

The George Washington University's South Asian Society warmly invites people of all ages, races, creeds, and ways of life to take part in celebrating South Asian culture by attending Raas Chaos XV.  
A portion of proceeds from ticket sales will go towards Gulabi Gang, a grassroots charity based in Uttar Pradesh, India focused on women's empowerment and social justice initiatives. The organization seeks to train women to become socially and economically independent and develop confidence to protect themselves from abuse. The leader, Sampat Pal, also fights for the basic rights of the poor in rural areas.
For the latest information on Raas Chaos XV check out their Facebook and Twitter profiles.
Tickets can be bought online here.
[Feature Image/Photo Credit/B.P. Photography]
---