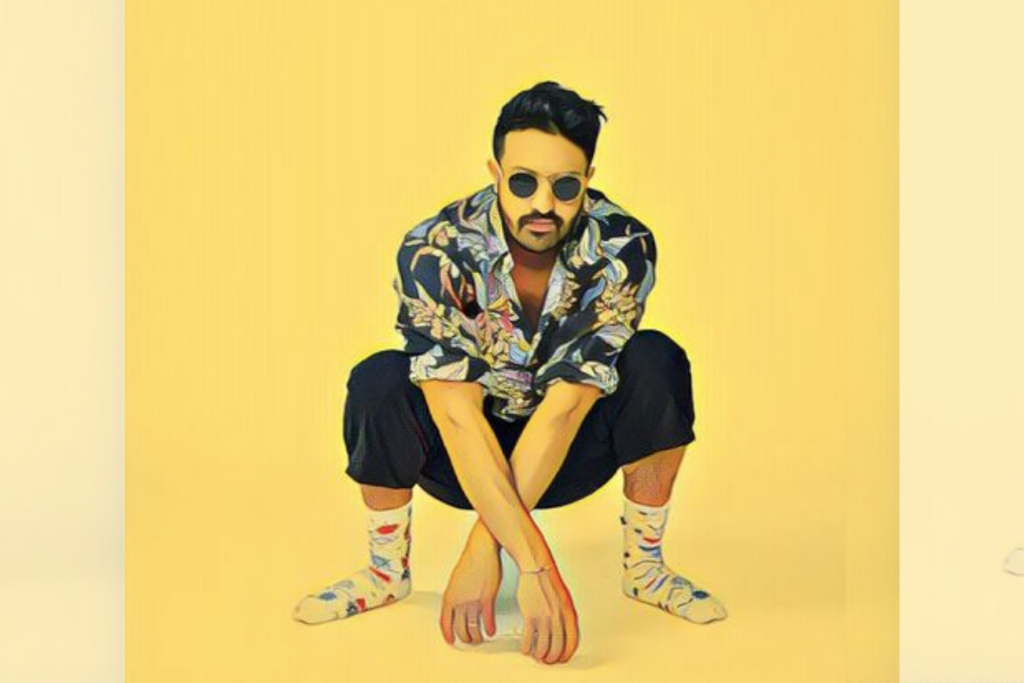 It was the age of skinny jeans, side bangs and saving money to buy concert tickets. We would listen to an album on CDs from Circuit City with songs downloaded from Limewire. There was this epic experience associated with seeing your favorite bands perform, a time where music listening and discovery served as a haven. 
Subconsciously or overtly, much of what we consume has an immediate physical identity associated with it; musicians, artists, actors, writers and more. Now more than ever, the way we appreciate art is deeply nuanced and contextualized based on its creator. When I think about the artists I listened to before social media I ask myself: what parts of them did I love, what made me a "fan?" Was it the lyrics, the person that introduced me, or the place I heard the songs? We don't live with music in the same way anymore.
Music is a universal language I believe transcends, but I didn't always see the representation across genres. I searched for the nonconformists. Could we be the composers, the mix and masters, the singers? Will we ever feel the magic of cd signings and band t-shirts again?
My best friend and I were driving from New Jersey to Queens when her playlist shuffled to a song by Young The Giant. I remember telling her I had a crush on the lead singer some years ago (but that story is for another time) and used to beg to attend their shows, she turned to me and said "I mean, he is such an attractive brown man," and I was like:
"Excuse me, what?!" 
It didn't occur to me that Sameer Gadhia was behind some of my best nights, belting "Cough Syrup" with the windows down, during my teenage years. Who taught me that? Did I subconsciously believe that genres like alternative rock were exclusive to a specific community? 
In an effort to get to know the vocalist who graces countless playlists, concert venues, and fan's hearts, I reached out to Sameer Gadhia, host of podcast "Point of Origin" and lead singer of the alternative rock band "Young the Giant" to talk politics, identity, and navigating a time where people spend less and less time with the music. 
Hey Sameer, It's a week before the election, you've been a politically vocal artist, how did that begin?
It's a subversive thing that most people don't know I'm Indian. Being a brown person in a band, I don't have the luxury to be apolitical. When we tour, there is this inherent division we see within the country. One of the greatest things about touring is being able to leave our metropolitan bubble and see what the rest of the country is really like. 

We started to see the division on college campuses around the country in 2014/15. That's when we made our first "political" record, "Home of the Strange," which is about the immigrant experience in America. It was in anticipation of a wayward trend we had begun to see pre-Trump. 
View this post on Instagram
In a space as non-diverse as alternative music, what was building a career like and how did your community react?
Music was always part of my life and I didn't think it would be my career until it happened, which I think was great because I didn't have an expectation. I had the privilege of attending Stanford and studying biology, so when I decided to go off and make music with my friends there was some friction with my family at first. Having had some success, I was able to have a community dialogue to break the model minority myth and that is something I'm now consciously working towards. 
Did your immediate South Asian community follow you as listeners after that dialogue? 
When we released our first record ten years ago, Spotify didn't exist but MTV also wasn't as relevant anymore. There was an interesting moment in alternative indie rock music where it was largely faceless, I don't think many people knew I was Indian. The genre as a whole was seen as  "white boy music," which I'm working to dismantle in "Point of Origin."

It had a lot to do with timing, now audiences care about the face and identity behind the music; for better or for worse there's a fine line and it's inherently important. Artists of color have to deal with the combination of representation and just wanting to be seen and heard for their craft as complex human beings. I'm trying now to re-write that narrative for myself, but at the same time, I'm grateful for the subversive quality I have. They listen to music without thinking about my identity, which current up and coming artists of color have to constantly think about.

I think we've changed a lot of minds with our music, specifically our third album. I've had people in deep-red states approach me and share that they learned something or connected and didn't realize I was Indian until they came to a performance. 
"Point of Origin" unpacks identity and perception in the arts, tell us about it!
It's been something I've been thinking about for a long time. It's a story playlist. A format that is like a podcast with a fire playlist mixed in, on SIRIUSXM's ALT NATION and PANDORA. Every two weeks I feature an up-and-coming artist of color. They have guaranteed spins on alternative radio, which is in itself a largely white thing even though alternative music was a response to a homogenous narrative in rock music: [a] historically white space. Feature by feature, I'm shedding light on a whole different world of alternative: artists who exemplify the genre. 

I had just finished our last tour and we headlined The Forum. As an LA kid, that was a huge milestone for me. I'm lucky to have a few South Asian mentors, like USC Dean Dr. Varun Soni, who came to the show and verbalized something I've been thinking about: that I was the first South Asian lead singer of a band to headline at The Forum and no one was talking about it. I realized in part I needed to unpack that. There was no community for "others" who live outside what musicians are supposed to look like, it's still being made. There's no place to commiserate and share failures and successes. 

I wanted 'Point of Origin' to be that. Also, no one was talking about it because most people thought I was white. I wanted to treat that as an opportunity to speak to my alternative listeners about the nuances, about narratives they had never heard like my own.

Straight white males dominate much of the industry, and have commoditized 'wokeness.' It's a tough dichotomy for new young artists. It's a tightrope everyone has to walk between representation and art. In an episode of 'Point of Origin,' I talk about Freddie Mercury's journey as a Parsi from Bombay to England, and the need to hide his cultural background. Coming out as Indian was a radical truth, a deep dark secret. Had many of us grown up seeing him and his identity, the monolith theory may have looked very different today, which tips the scales in representation's favor.

Artists I've spoken to from all backgrounds want to normalize our existence so it doesn't constantly need to be contextualized. Let's talk about more than arranged marriages and colorful weddings. 
View this post on Instagram
Let's talk deals, what was the business side of the band like? 
There wasn't a first degree type of racism, but we didn't have a bidding war either. We had a few interested that wanted to sign us and those were our options. There were people who wanted to f*ck with us and people that didn't, but they would have those same conversations with our white counterparts. Being in a band at that time was largely faceless so it wasn't as overt.

Platforms like Spotify didn't exist when we made our first album, so we don't own all our masters and the majority of our revenue was touring contingent. Most people think artists of our size are 'rich and famous,' but we don't profit from streaming revenue in the same way. We were slaves to our touring schedule, but quarantine has forced us to become creative about potential revenue streams.
View this post on Instagram
You've graced the world's most iconic stages, what's your best festival story?
We've played some great festivals and the most stand out ones are the weirdest and most off kilter. Our song "Cough Syrup" had charted in the top 40 in Italy. We'd never achieved that type of crossover success in America, but in Italy it was huge. I think folks thought I was Italian as well. Ha. 

We played a festival in Rome called Prima DiMaggio, which to date may be the largest festival we've ever played because we were part of a lineup during a labor movement. We were the only American act. They gave this speech denouncing western excess and capitalism, and proceeded to introduce us '… and now the only American band, Young The Giant.' Each act had to play two originals and one cover. The irony may have been lost on some, but for us, it was very apparent that we were representing this capitalistic ideal and we chose "American Girl" by Tom Petty. 500,000 people in Rome, it was an epic experience. 
Music is your first love, but there's more to Sameer. 
No matter what, I'll be creating new music with 'Young The Giant," pursuing my career as a solo artist but I'm also a writer. During this quarantine, I was able to explore screenwriting and think about my own identity as an artist at large and start leaning into what that means in a world that is social media first. I don't want to sound like a geezer, I'm only 31, but it feels like I was part of the last set of folks to get signed in an analogue fashion, and now I'm navigating this new world of not being faceless.
Which South Asian artists are on your playlist?
Cornershop definitely has to be on there, the singer was this Indian guy in the '90s in the U.K. who was really pivotal. There's a great song called 'Brimful of Asha' [on] an album called 'When I Was Born For The 7th Time.' People may know the single, but the rest of the album is a towering achievement. They even managed to reclaim Norwegian Wood, and it was given the stamp of approval by George Harrison. Abhi the Nomad, Freddie Mercury, Jai Paul, who is this mysterious genius. As a brown kid in California, Brownsound and Tony from No Doubt were the representation we had and it was great to see as well. Most definitely M.I.A as well.
Despite my shattered webcam and desire to limit my fangirl nerves, Gadhia and I were able to expand on the nuances of artists as entrepreneurs, being a new parent during quarantine, and the value of community we often don't realize. Gadhia took a pain point and transformed it into purpose with his new podcast "Point of Origin," spotlighting up and coming alternative musicians and sharing origin stories. Check out all the episodes here, and keep an eye out for new music from Gadhia and "Young the Giant."