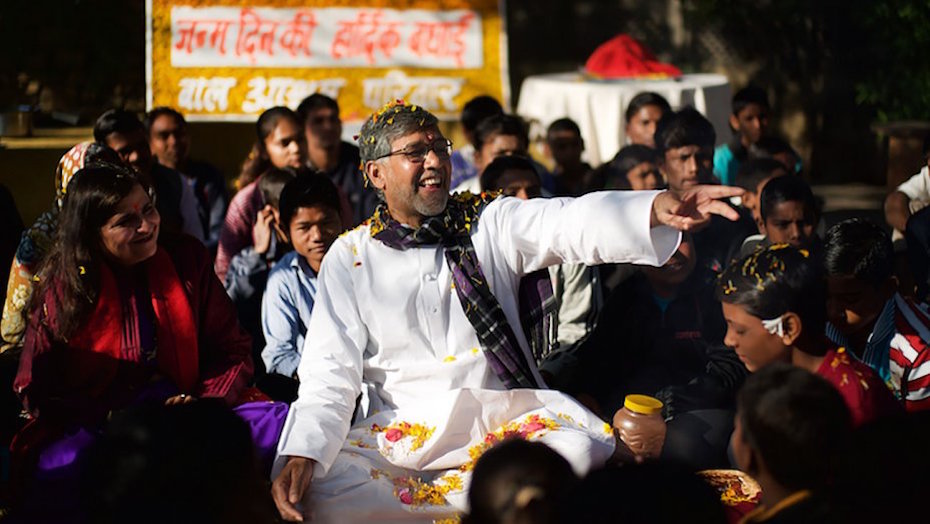 It all began at age five, when Kailash Satyarti couldn't understand why he was able to go to school with new shoes, but another boy was stuck shining shoes outside that same school. His headmaster told him that it was normal for children from poor families to have to work to survive. This answer wasn't good enough.
On November 27th you'll be able to witness the impact of this Nobel Peace Laureate's movement. Earlier this month, YouTube announced its acquisition of the award-winning documentary, "The Price of Free" from director Derek Doneen and producer Davis Guggenheim (who also produced 'An Inconvenient Truth' and 'He Named Me Malala') that shines light on the lifelong mission of Satyarti to liberate children from the shackles of slavery and labor and help them reintegrate into society and develop their own sense of agency. The film originally premiered at the 2018 Sundance Film Festival and received the U.S. Documentary Grand Jury Prize.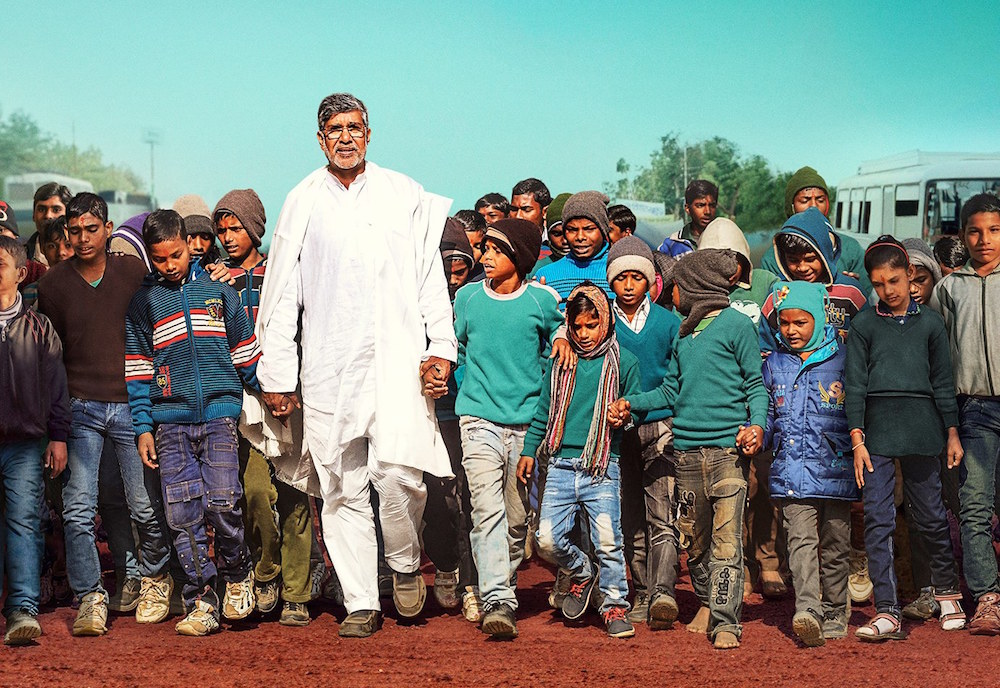 In conjunction with #GivingTuesday, YouTube, Participant Media, Concordia, the Kailash Satyarthi Children's Foundation, Rainn Wilson's SoulPancake and the 100 Million Campaign want this film to be the launch of a campaign that provides a broader audience in the United States and the world with an opportunity to learn about this issue that is oftentimes overlooked and give them ways to become invested advocates.
So, who is Kailash Satyarti?
Having completed his electrical engineering degree, Satyarti left his lucrative job in 1980 and founded the organization Bachpan Bachao Andolan (Save the Children Movement). Since its creation, Satyarti and his team have been able to rescue more than 87,000 children and help them rehabilitate and reintegrate into mainstream society.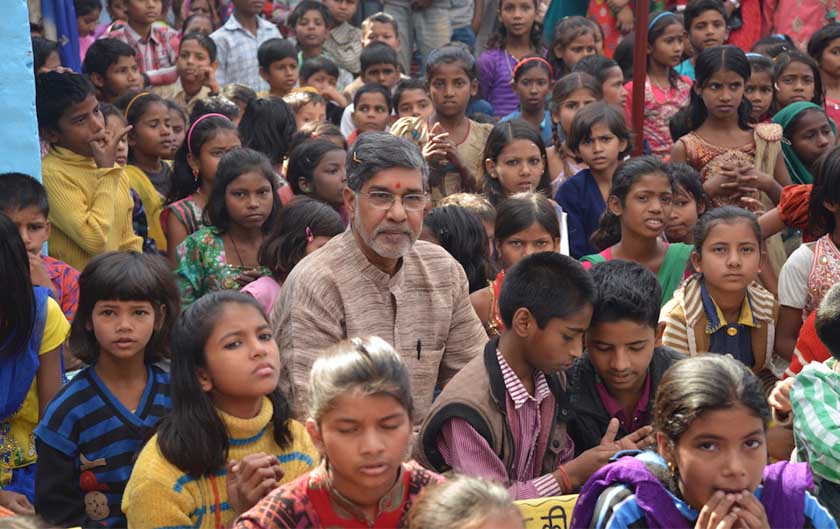 Satyarti was instrumental in creating the global movement The Global March Against Child Labor that demanded the international community to crack down on labor laws and remind them about the importance of our children. Since its start in 1998, the March has brought NGOs, trade unions, teachers, and activists together to get 181 countries to ratify Convention 182 which stipulated the prohibition and immediate action for the elimination of the worst forms of child labor.
Additionally, after being inspired by the strength and impact of former slaves, Satyatri founded the 100 Million Campaign which gives young people the opportunity to be changemakers and help make sure that all children are given equal opportunity. These campaigns have helped mobilize and empower young people in the UK, Sweden, Chile, Brazil, India, Bangladesh, Peru, and Togo just to name a few.
This documentary is raw and eye-opening; it follows Satyarti on undercover raids, shows his impact on the children he's saved, and how we can empower each other, policymakers, and business leaders to work towards a future that is exploitation free.
Make sure to stream this incredible film on November 27.