The South Asian diaspora is vast. We've developed rich histories across the nation thanks to key individuals who have pushed boundaries and broken barriers. But some towering South Asian men involved in that development have been lost in the history books. As we strive for progress, it's important to reflect on the lives that have fought for the opportunities and rights we have today and honor their work and sacrifices. Here are 10 influential South Asian men who, despite being lost in the pages of history, live on in their contributions to the international desi community.
1. Girindra Mukerji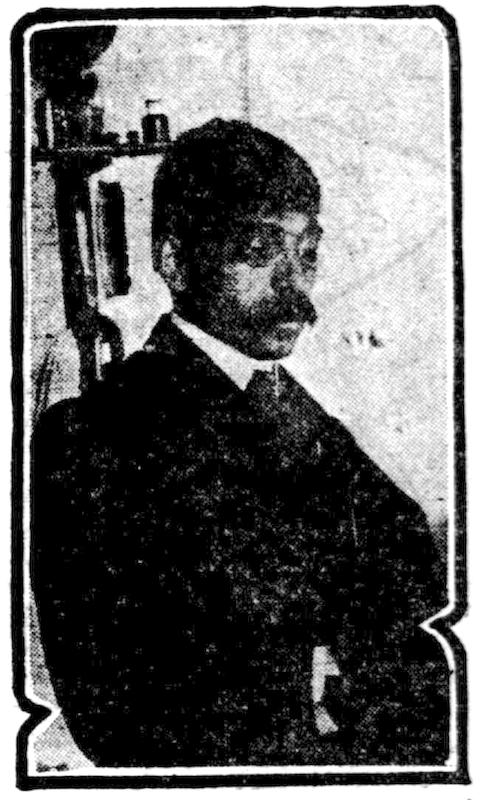 Girindra Mukerji was one of the first South Asian civil rights activists in America. Born in Calcutta, Mukerji studied at The University of California Berkeley, where he was also one of the first South Asian students to study there.
[…] there is prophecy of an immense inter-communication, a great future exchange of commodity and thought, to be found in the development along American lines of the minds of the youth in your colleges.

— Girindra Mukerji
In addition to leading a protest against a Christian evangelist at UC-Berkeley in 1908, Mukerji is best known for penning "The Hindu in America," an article for the Overland Monthly in 1908. The editorial was critical of both the British rule of India and the racism South Asians faced in America. "The law courts declared the Hindus as 'undesirable,' not fit to become citizens of the State," Mukerji wrote. But Mukerji was also hopeful of the prospects for Indian Americans, especially due to the lack of a caste system in the States.
2. Bhagat Singh Thind
A Punjabi immigrant who worked in the lumber mills of the Pacific Northwest, Bhagat Singh Thind joined fought for the United States in World War I, as the first turbaned Sikh man to serve in the American army.
Thind had his American citizenship rescinded by the United States Supreme Court in 1923. In United States v. Bhagat Singh Thind, in which the Court declared that Thind, who had already been approved for citizenship twice in Washington and Nebraska, was ineligible for naturalization. The justices argued that only "free white persons" and individuals of African descent could be naturalized. Thind was neither.
You must never be limited by external authority, whether it be vested in a church, man, or book. It is your right to question, challenge, and investigate.

— Bhagat Singh Thind
Thind's argument for citizenship was itself problematic. Rather than question why only white and black individuals could be naturalized, Thind declared himself "a high caste Hindu, of full Indian blood" and that his people were "conquering people" and therefore Caucasian. Thind lost the case but managed to highlight a glaring racial double standard in America. Although Thind gained citizenship through the Nye-Lea Act of 1935 that created a path to citizenship to any veteran of World War I regardless of race, United States v. Bhagat Singh Thind was a landmark legal case that effectively shut the door to Asian immigrants for the next four decades.
3. Ram Bagai

Ram Bagai was a filmmaker and a former president of the Hollywood Foreign Press Association.
Bagai initially worked for the HFPA as a journalist before working his way to its presidency. He wanted to bring Bollywood cinema to American audiences, so he started screening Indian art movies to the public. At first, Bagai spent his own money adding subtitles and marketing the films but later founded Films of India to fund his efforts. Bagai's work introduced America to Indian cinema and lay the groundwork for South Asian creatives in the future.
With great respect — and deep admiration, we watch your concerted effort for the dignity of the Negro in the United States. We want you to know that your dream is our dream — that your prayer is our prayer.

— Ram Bagai
Bagai also saw the parallels in the fight for civil rights between African Americans and South Asian Americans. As the youngest son of Vaishno Das Bagai, an Indian immigrant who took his own life after being stripped of citizenship and facing racism in California. He revered Mahatma Gandhi, nominating him for a posthumous Nobel Prize, and stood in solidarity, both spiritually and financially, with Dr. Martin Luther King, Jr.
4. Chandra Sena Gooneratne

A graduate student at the University of Chicago Chandra Gooneratne studied comparative religion and the status of caste and political consciousness in modern India, and he went on to become a lecturer on Indian politics and art.
Gooneratne inadvertently spawned the "turban trick." Jim Crow laws of the time primarily targeted African Americans. Gooneratne found that by wearing a turban, he avoided racial harassment simply because he was seen as not black. Some African Americans began adopting this trick as well, wearing turbans and sometimes putting on accents just to avoid discrimination.
With a turban…you fly unmistakable colors. But you miss the whole point of this game, which is to make the American know you and leave him as your friend for life.

— Chandra Sena Cooneratne
By today's standards, this "trick" is controversial. But at the time, it was seen as just another tool for survival. Even Gooneratne eventually stopped wearing a turban and combated racism head on by accepting his identity as South Asian American instead of "not black."
5. Dalip Singh Saund
Born in a village in Punjab in 1899, Dalip Singh Saund was the first Asian American, Indian American, and Sikh American to be elected to Congress. He was also the Democratic representative for California's 29th district from 1957-63. Prior to that, he was elected judge for the Westmoreland Judicial District in 1952 and, inspired by the writings of Abraham Lincoln and Mohandas Gandhi equally, he gained a reputation as a "peacemaker."

Look, here I am, a living example of American democracy in practice.

— Dalip Singh Saund
Saund was fiercely supportive of his constituents. He increased benefits for veterans and families, protected labor programs, invested in infrastructure, and helped fund STEM research. He was also a vocal supporter of the Civil Rights movement. Saund was a beacon for South Asians and American politics, proving that the American dream was for everyone.
6. Yellapragada SubbaRow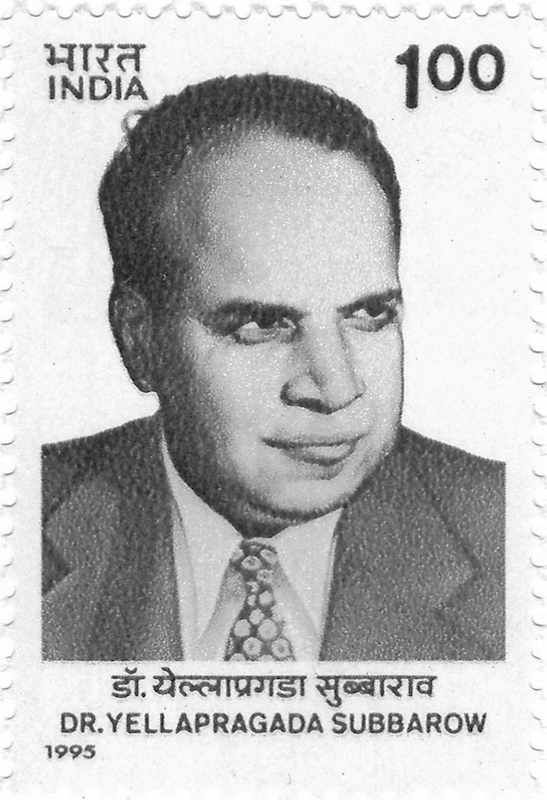 A biochemist by profession, Yellapragada SubbaRow is considered the father of targeted cancer chemotherapy.
SubbaRow discovered how adenosine triphosphate, or ATP, provides the body with energy for all of its activities. He went on to then discover vitamin B12. He also created methotrexate, a critical drug for chemotherapy, earning him his nickname.
The victories of science are rarely won single handed. No one man should get the credit.

— Dr. Yellapragada Subbarow
Aside from SubbaRow's scientific accolades, he held various academic leadership roles. SubbaRow worked at the Cyrus Hartwell Fiske lab at Harvard Medical school, where his research on phosphates led to his breakthrough with ATP. Later he became the assistant director of research at Lederle Laboratories where he created methotrexate. SubbaRow's unwavering dedication to his work that made him one of the most important individuals of the scientific community.
7. Fazlur Rahman Khan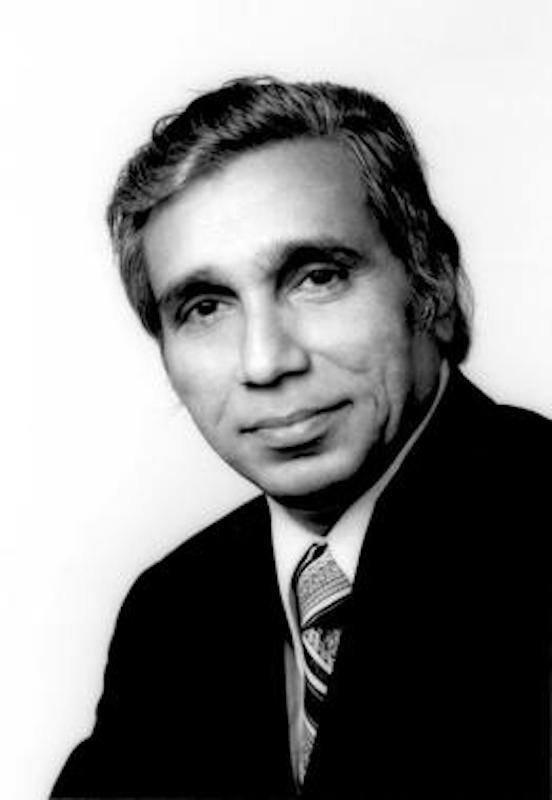 Called the "Einstein of structural engineering," Fazlur Rahman Khan was a Bangladeshi-American engineer and designer who devised a set of tubular systems that allowed for taller buildings to be more structurally stable and use less steel per square meter. His advancements led him to build the Willis Tower in Chicago, which stood as the world's tallest building until 1998. Khan's techniques are what allow modern skyscrapers like the Burj Khalifa to be as tall as they are today.
The technical man must not be lost in his own technology. He must be able to appreciate life; and life is art, drama, music, and most importantly, people.

— Fazlur Rahman Khan
Khan was also an activist. During the Bangladesh Liberation War, Khan was one of the founding members of the Bangladesh Emergency Welfare Appeal and the Bangladesh Defense League, which provided humanitarian aid and defense forces to the fledgling country. After the war, Khan helped the BEWA become the Bangladesh Foundation to help the country with its healthcare, agriculture, and education.
8. Gopal Raju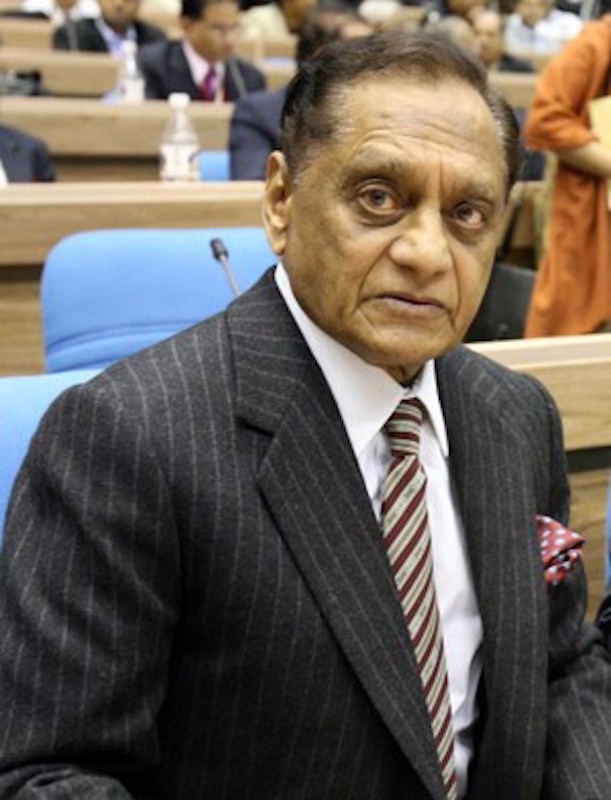 Journalist and newspaper publisher Gopal Raju founded the newspaper "India Abroad," the first Indian newspaper in the United States. It is currently the oldest Indian newspaper published in the States. The stories have covered the lives of non-resident Indians, as well as social and political events affecting India. For example, Raju published articles that criticized India's AIDS policy, covered racial injustices against South Asian Americans, and explored the effects of war abroad to South Asians in the States.
My job is to publish a quality newspaper and not to project myself.

— Gopal Raju
Raju's accomplishments are more extraordinary given the historical context. The 1940s-80s were seen as the golden age for newspapers, but the articles were geared toward a white male demographic. Raju was able to create a sustainable newspaper that broke those barriers and still runs today.
9. Agha Shahid Ali
Kashmiri-born Agha Shahid Ali was an accomplished writer and poet, who wrote several books and was a finalist for the National Book Award. His poems were known to explore the feeling of being displaced from one's homeland, both physically and culturally. Amardeep Singh, assistant professor of English at Lehigh University, called Ali's poetry "ghazalesque." Unsurprisingly, Ali wrote ghazals as well.
Call me a poet / dear editor / they call this my alien language / I have my hopes/hopes which assume shapes / in alien territories

– Agha Shahid Ali ("Dear Editor")
His words spoke to the intrinsic feelings of many South Asian immigrants and made him a venerated author across the diaspora.
10. Dhan Gopal Mukerji

Dhan Gopal Mukherji was a Calcutta-born immigrant and the first popular Indian-American author in America. Mukherji wrote several short children's stories, such as "Kari the Elephant" and "Jungle Beasts and Men". He was the first Indian-American author to win the Newbery Medal for children's literature for his book "Gay-Neck: The Story of a Pigeon." Although it was a children's book, Mukherji touched on much larger themes of existence and war. His writing style was heavily influenced by Bengali poetry. Mukherji's success set the foundation for desi authors to come.
Think and feel love so that you will be able to pour out of yourselves peace and serenity as naturally as a flower gives forth fragrance

— Dhan Gopal Mukerji ("Gay-Neck: The Story of a Pigeon")