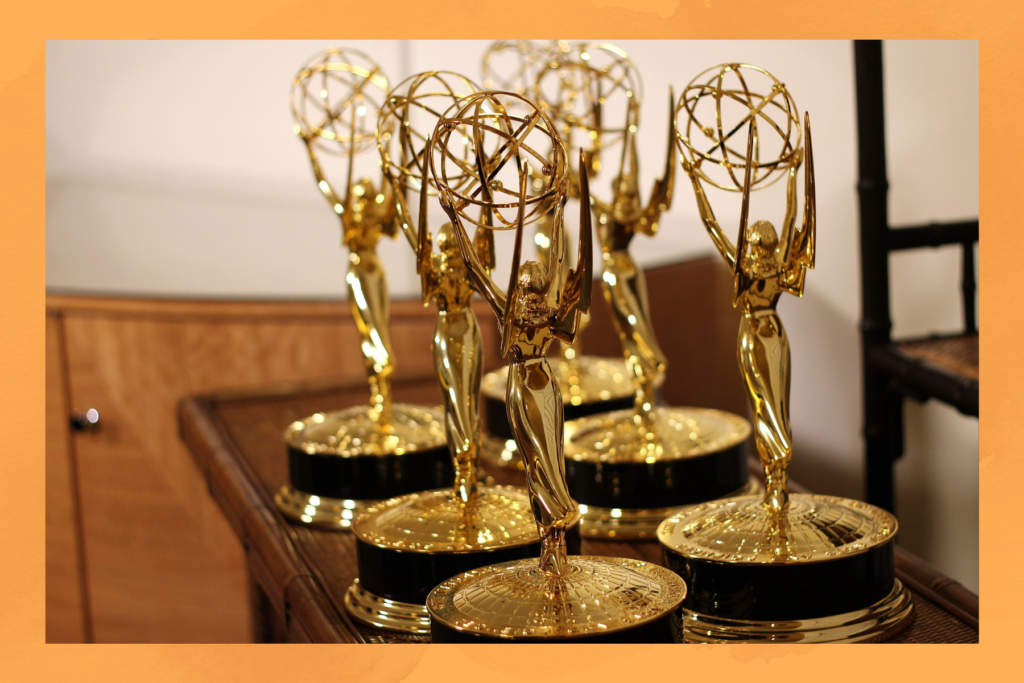 The 74th Emmys commenced and produced winners Sheryl Lee Ralph, Zendaya and Julia Garner among others. It was an epic night as this year's Emmys highlighted multiple first-time winners.
As a room full of journalists waited virtually backstage eager to question each winner, the feeling of excitement came closer and closer as each category with a desi nomination was announced. 
While many at home grabbed popcorn, oohed and aahed at celebrity outfits, the Brown community couldn't help but say damnnn when the program concluded and we realized—not one South Asian nominee won.
But all is not lost. Buzzworthy is the fact that four South Asians, not one or two –but four received Emmy nominations in various categories. Across the sea of potential nominees were the four brown faces of actors and activists who represent the first in many notable categories.
Tan France: Best Host for a Reality or Competition Program
View this post on Instagram
Tan France whose real name is Tanveer Safdar, is the first openly LGBTQ+ South Asian man on television.  Tan grew up in South Yorkshire, England in a strict Pakistani household.  In 2018, Netflix rebooted the Emmy-winning hit series "Queer Eye," and cast Tan who instantly became a fan favorite. Known for his larger-than-life personality, Tan is one of the most sought-after fashion experts and personal stylists in the world. Tan is married to his longtime beau, Rob France and welcomed a baby boy in July 2021.
Himesh Patel: Best Actor in a Limited Series
View this post on Instagram
Indian-British actor Himesh Patel was nominated for his role in  HBO's "Station Eleven." Ironically the show which premiered in Dec 2021, is set during a pandemic. Patel plays Jeevan Chaudhary, a paparazzo who is forced to be the town doctor who is constantly battling the residual effects of a post-pandemic city. Most relatable is that it shows Patel's experiences living in a pandemic-ridden world. 
Patel's rise to fame came as a result of his character of Tamwar Masood on the British soap opera "EastEnders" which made him a household name. This is Patel's first Emmy nomination.
Padma Lakshmi: Best Host for a Reality or Competition Program
View this post on Instagram
Brown Girl Magazine favorite Padma Lakshmi was nominated for her role in Bravo's Emmy-winning series "Top Chef." Padma is often dubbed India's "first supermodel." Some would consider this monumental considering that at the height of her career the fashion industry was effortless in representing diversity.
The reality TV host gives us more content than just high-fashion and food recommendations. Padma is the executive producer of Hulu's critically acclaimed "Taste the Nation" series and is a staunch proponent of women's rights. She is the co-founder of the Endometriosis Foundation of America and serves as an artist ambassador for the American Civil Liberties Union (ACLU) regarding immigrants' and women's rights. 
Nick Mohammed: Best Supporting Actor in a Comedy Series
Hey, thanks for having me @latimes ???? #TedLasso (semi-serious face!) https://t.co/jArJm7stwk pic.twitter.com/GS7Sex8zdN

— Nick Mohammed (@nickmohammed) August 9, 2022
Nick Mohammed has roles in major Hollywood films like The Martian, starring Matt Damon.  He was also the voice of Piglet in 2018's Christopher Robin. His Emmy nomination was no surprise. He plays nemesis to character favorite Ted Lasso who does a complete transformation in two seasons.  Lasso goes from a meek blue-collar worker to a sophisticated villain that hops in bed with his team's biggest rival, West Ham United, in the series. It's a true character metamorphosis. Like Patel, this is also Mohammed's first Emmy nomination. Ted Lasso won back-to-back Emmy nominations this year. It also marked the comedy's second-year win in the "Outstanding Comedy Series" category.
While this year's Emmys did not lack South Asian representation, we're looking forward to next year's South Asian Emmy nominations and wins. Fingers crossed.