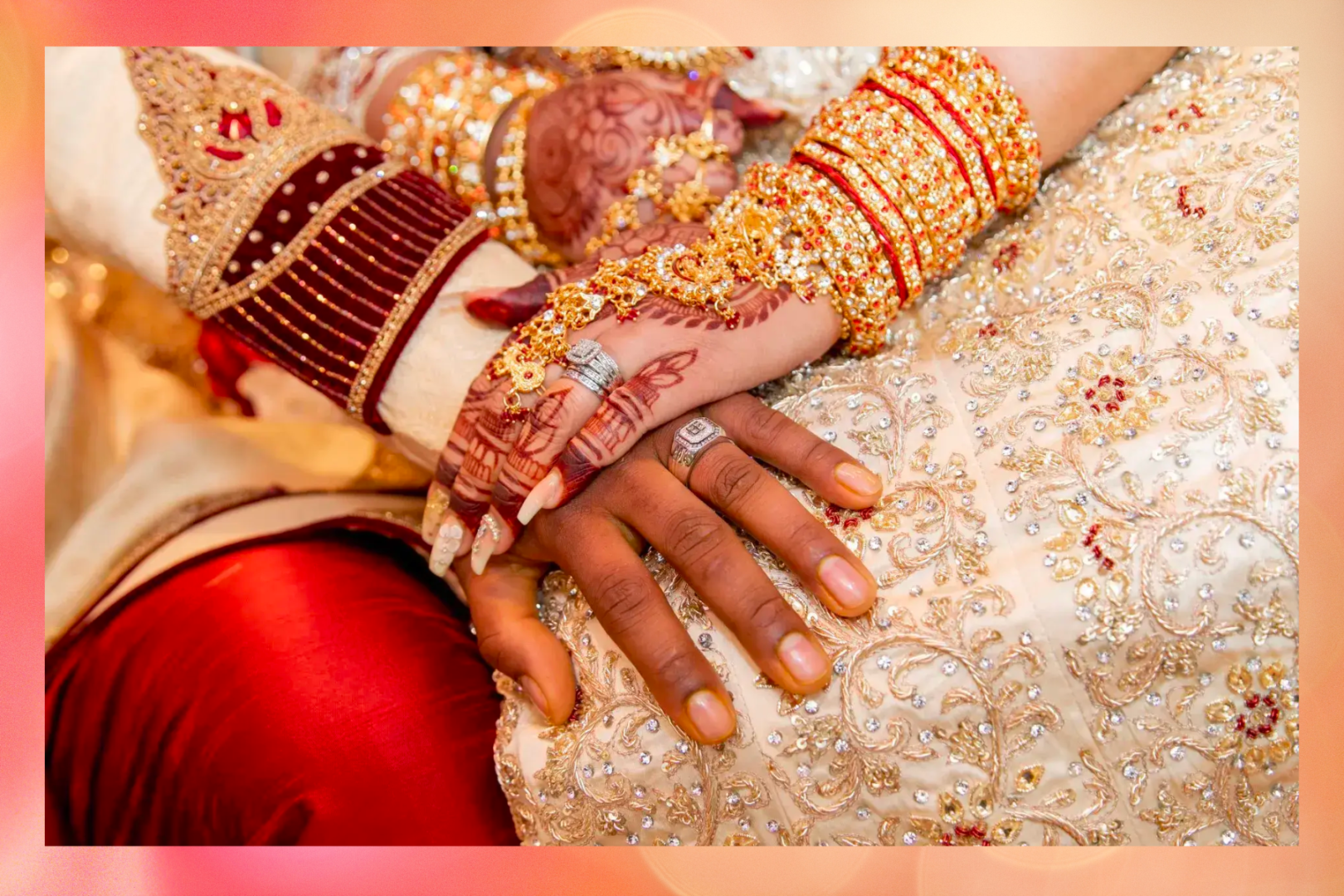 Wedding season is in full swing as the world resets from the coronavirus pandemic that halted mass events for years. Indo Caribbean weddings have rich diversity due to their varying religious and regional intricacies, but are generally large celebrations that require planning, coordination and preparation. Growing up, I was both excited and stunned at the busyness associated with streamlining a multi-day wedding celebration. 
The vibrant diaspora of first-generation young adults and their families may look to vendors who can understand the nuances of Indo Caribbean weddings.  Below are five Indo Caribbean vendors you need to know about this wedding season!
A self-taught mehndi artist for more than 16 years, Anil Deonarine was fascinated by the delicate, deeply stained details that adorned the hands of Indian actresses and classical dancers. His passion for art inspired him to watch YouTube tutorials and meticulously freestyle designs on his sister's hands.
View this post on Instagram
Soon after, he began practicing mehndi on himself and perfected his signature designs that drew inspiration from traditional Rajasthani textiles and Arabic floral patterns. Deonarine is also known for his speed, and can craft a flowing, freestyle design in 3-5 minutes without much pre-planning that is symbolic and personalized to the individual.
As a member of the Indo Caribbean, Latino and LGBTQ communities, mehndi was a therapeutic means of growth for Deonarine at the intersection of his identities. With his mother's aid, he began introducing mehndi to those that celebrate Quinceneras, Noche Buena (Christmas Eve Dinners) and Three Kings' Day. Within the greater South Asian community, Deonarine frequently applied mehndi on family and friends for weddings/events and participated in cultural events such as holidays.
He initially faced some negative reactions from members of the South Asian community as a male artist, such as being chastised that mehndi is only for women, called slurs and told to stick to traditionally manly activities. However, Deonarine instead focused on bettering his skills, advocating and supporting other male artists, and soon built a loyal and excited clientele that fully supported and accepted him. It is his dream to design mehndi at a queer wedding to further defy stereotypes and champion mehndi's inclusivity for all, irrespective of race, sexual orientation, religion or gender.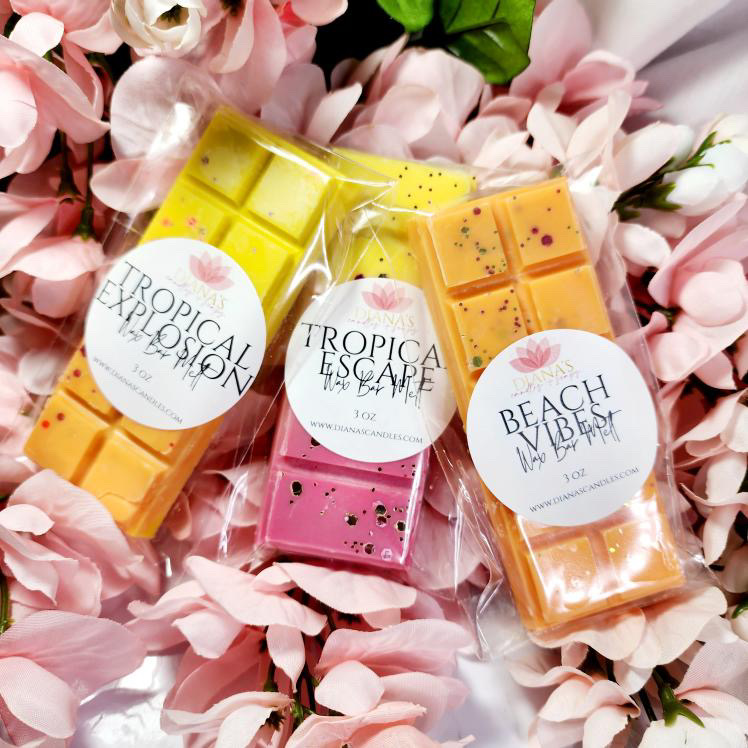 Offering soy candles and natural soaps, Diana Sookram's products have been used as bridal shower and wedding favors and gifts in bridesmaid, bachelorette and groomsmen boxes.
Sookram began creating natural products in 2016 after her daughter developed respiratory issues from store-bought candles. She fell in love with the creation process and soon began taking small-batch orders from family, friends and co-workers. Now, she is expanding her business through summer networking socials and prepping for mass orders during wedding season by stocking up on top-selling supplies such as small candle jars, lids and soap packaging.
Sookram's products can be color and scent customized to match the theme of any occasion. Popular scents during wedding season include beach linen, honeysuckle jasmine, lavender and chamomile and honeysuckle rose. Whether a couple envisions a beachy, garden or opulent wedding, Sookram is able to create complementary colors and scents. 
She admits the hard work that goes into promoting a small business and jumps at the opportunity, particularly within the Indo Caribbean community, to network and collaborate.
Fresh flowers are a staple in weddings and plentiful throughout the Caribbean. In some Indo Caribbean weddings, couples exchange garlands of fresh flowers, called malas, to signify their consent and joy in choosing one another as partners. This fundamental ritual dates back to ancient times and is deeply symbolic, as malas also adorn the statues of gods and goddesses in Indo Caribbean temples.
View this post on Instagram
Since the age of seven, Mallika Balgobin sat alongside aunties and uncles in temple and watched them handcraft malas. She was inspired to learn the techniques and in 2018, established her business, Vibrant Garlands, to make and sell malas for special occasions. 
Balgobin finds the preservation and teaching of traditional craft vital to her Indo Caribbean heritage, as she is able to make malas for some of the community's biggest events such as weddings, religious ceremonies, holidays and funerals. 
Her recent 2023 trip to South India aided her in learning new techniques and she was encouraged by how the tiniest, simplest flower is arranged to symbolize auspiciousness and beauty. For weddings, Balgobin loves stringing white carnations, red roses, baby's breath and pink lilies to evoke feelings of unity and love. Balgobin works with couples to customize fresh flowers. She provides fresh flowers or suggests couples buy the flowers of choice prior to customization.
The pulsating and electrifying rhythms of live tassa are a grand component of Indo Caribbean weddings. Since 2017, G Star Tassa Group has brought unique beats and energetic vibes to Indo Caribbean special occasions. While derived from Indian traditional drumming, tassa is a distinct musical experience particular to the Caribbean. It is generally associated with the splendor of wedding festivities due to the excited ambiance it produces. When arriving at a wedding where tassa is performing, the music is loud and center, indicating that a celebration is taking place. 
View this post on Instagram
Watching, listening and dancing to tassa is a multisensory experience that heightens the audience.
For the members of G Star, playing tassa is a means of, "expressing culture, rather than representing it. When we play, we like to believe we are invoking emotions from every person who can hear it. Our culture embodies happiness, togetherness and love, all of which can be found in the sweet sound of Tassa."
Photography and videography offer couples some of the strongest mementos to relive their special day. Nicholas Mangal at DvS Photography brings high energy and professionalism to capture the right angles, looks and moments of a wedding. Located in both New York and Florida, Mangal prides himself as one of the only individuals in the Indo Caribbean community who shoots and edits both photography and videography in specially curated, all-inclusive packages for couples. With an emphasis on portraits, he personally caters to each couple and involves them after the shoot in the editing and final stages of his products. 
Mangal understands the complexity  that can accompany an Indo Caribbean wedding, but believes that this, "forces me to think outside of the box and create new perspectives, ensuring that I try different styles."
He loves to document the aesthetics of Indo Caribbean weddings, from the rich embroideries of the outfits to colorful decor. 
View this post on Instagram
Ultimately, he aims to highlight the timeline of wedding rituals by capturing people in motion and interacting with the crowd to create lifelong memories that the couple can cherish forever. For Mangal, photography/cinematography is a deeply subjective form of art that can be used to capture the unique beauty and experience of Indo Caribbean weddings.
These vendors bring an important cultural and niche aspect to the Indo Caribbean wedding industry. Their products and brands are tailored to the community. As a 2023 bride, I am excited to see the diversity of vendors available to help guide and support those getting ready to begin their new journey of married life.
To inquire about services, please visit the vendors' social media pages.