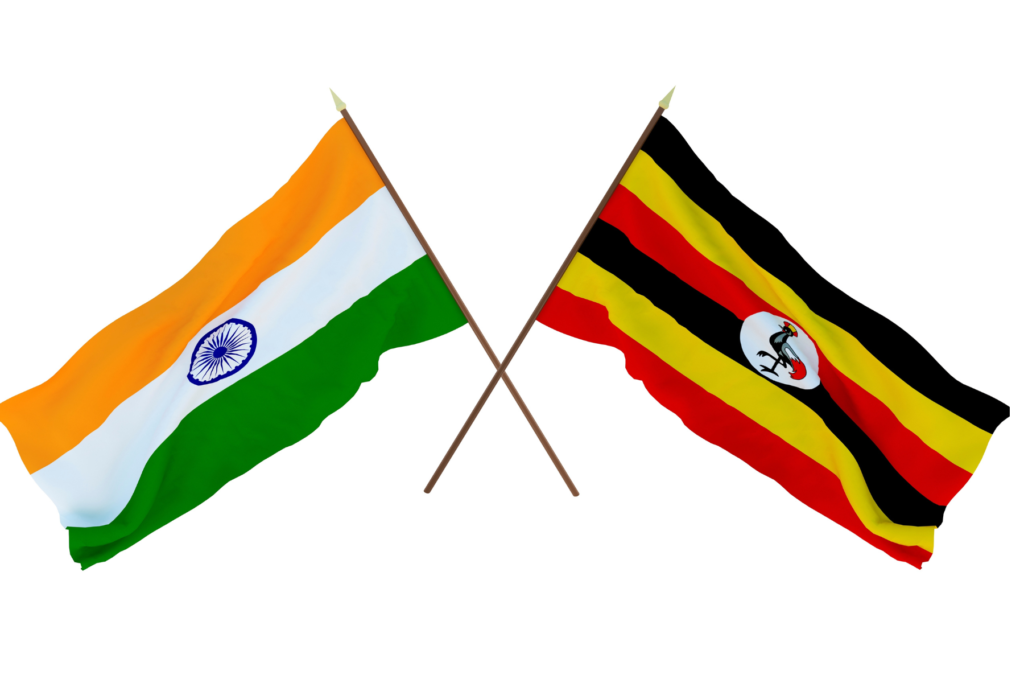 The horrors of dictator Idi Amin, Africa's most brutal leader, is a story commonly known and told within the South Asian-Ugandan diaspora in Britain. Fifty years on since the expulsion of South Asians in Uganda begs the question of truth and experience through the eyes of those who were part of this history. Guest contributor Aditya Tiwari, along with BGM Social Media manager and writer Jamilah Moktadir reflect back on the legacy this historic event has impacted the diaspora.
One such witness, Sejal Sachdev, 57, remembers an incident from when she was a little girl:
Idi Amin came to my school and he landed in our sports field in a helicopter. We were told to let our skirts down because we had short skirts, and we were told that he'd shoot us — it was horrific.
To understand how South Asians populated East Africa and how hostilities grew, historical context must set the scene. The British planted their seeds of imperialism in India in the 1600s, formally the 'East India Company,' to later be developed by the British Empire, who destroyed the economy, livelihood, culture and religions, leaving a history of exploitation and horror. The British also controlled Uganda from 1894-1962, importing around 30,000 Indians via indentured labour to build the railways and accelerate extraction after the abolition of slavery. 
White settlers were encouraged to move over, 'diversifying' Uganda by creating a ruling class, thus fuelling tension. Rumours emerged that the British actually encouraged more South Asians into Uganda as a scapegoat to settle these growing hostilities —whereby the newly resided Indians would become the country's new middle class as they searched for jobs, and inadvertently settle the animosity between the self-proclaimed upper class (white residents) and native Ugandans — reflecting how the British were perceived as having a history of carefully orchestrated imperialism.  
It was from here, one could start to see the prosperity of the South Asian Ugandans — an emerging middle class, well-educated and dominating the economy. South Asians may only have been occupying 1% of the population but they were generating 5% of income. This was a long way from famine and poverty in India so, for many, their hard work had paid off. 
Families tell stories of Uganda, the 'Dream Land', where soils were fertile and there was economic stability. Supposedly, life in Uganda was better, safer and happier. Although there seemed to be resentment, families employed native Ugandans in shops and as domestic help around the house. But most importantly on that dreadful day in 1972, tears were shared, and injustice had been broadcasted. 
View this post on Instagram
Amin gained legitimacy to expel Ugandans much before his reign, with hostilities among South Asians and natives brewing since their arrival. Many natives of the country viewed South Asians as the so-called coloniser pleasers; benefitting from their perks and doing as they pleased. This idea was supported by the thousands who opted for U.K. citizenship over Ugandan residency. The British specifically invested in educating Asian populations — an essential point to note since racism perpetrated by these communities, contributions to tropes such as laziness or simply believing superiority, was implanted and then upheld. Another divisive tactic played by the British, "institutional racial segregation was orchestrated," which the majority of South Asians then facilitated by failing to integrate into Ugandan society. Sachdev goes on to say, 
I believe there were some Indian people who might have mistreated the native communities. The South Asian communities didn't mix with them because our cultures and traditions were very different. Basically, Idi Amin kicked us out because he realised that Indians were making money, and he felt that natives should be making that money. Despite that, a lot of black people that we knew were saddened for us. We were the sole reason why we were kicked out. Gold, for example, is a big thing in our communities, as we store gold. Somebody I knew hid her gold in a water tank and she could never go back to get it. Idi Amin's people would loot and kill people, so if I walked on the street wearing jewellery, they'd just threaten to kill me and loot me. We were lucky, but a lot of Indians lost a lot. Everything in the household — the furniture and everything that belonged to us — we gave to them when we left.
Sudhaben, 82, reflects on her life in Uganda, looking at a picture of her when she was just 35 and was expelled from Uganda.
I was nervous when I settled in Britain. It was 1971 when I first came to England for a visit. I remember Trafalgar square from my memories of the first time when I came here. We came there for a two-week holiday and didn't like it because of the weather. We never envisioned that we would come and live here.
She reflects on how the expulsion occurred and adds,
Only in a few months, we were forced to move, when Idi Amin announced the expulsion. My husband had a Ugandan passport, so I could leave with all my children but my husband had to stay. He eventually got a visa and then was able to move later. When I heard about the announcement of expulsion, I thought it was a joke. When we realised that this expulsion was real, we had gatherings in our communities with friends. We sold everything that we owned and relocated. The people who worked for us were really scared. Idi Amin killed up to half a million Black Africans. Surprisingly, no Indians were killed. A few people stayed who couldn't get a British passport. My husband carried on working during that time at the shop and lives just carried on.
She further goes on to say,
We didn't have any animosity towards the Black communities around us, and my husband always had a soft spot for them. For instance, some people would show up at our house every other day to ask for stuff, and my husband would always give them whatever they asked for.
Through testimonies and reports, it's evident that generations of fear and trauma emerged from the Uganda expulsion. Yet, those who migrated in the early '70s show trends of prosperity and success in the U.K. From big political figures such as Priti Patel to "proportions ending up in high occupational status jobs", Ugandan-Asians continue to blossom. 
Whilst there are many successful immigration stories, initially, the "Paki-bashing" and racist ideologies ran rampant throughout the U.K, especially within the conservative cabinet. Right-wing groups such as The National Front overtly opposed South Asian migration, and were supported by cabinet members proposing to send British passport holders to The Solomon and Falklands Islands, but later bashed ethically. Yet, this didn't stop racial attacks throughout the '70s.
This contradicts many South Asian-Ugandan attitudes, as it seems that many conform to conservative political views or even members of the Conservative party. Attitudes of gratitude and respect for the British can appear confusing and contradictory given the abhorrent treatment stated prior, yet due to Conservative party leaders seeking these groups as potential voters, it seems the orchestrated approval had worked to gain their support.
It's undoubtedly true that British-South Asians from Uganda should be commemorated for the struggles they faced on their path to a prosperous life. The story of expulsion and its legacy is an essential one, showcasing how intricate history can be and especially how it plays out. Just recently His Majesty The King hosted a reception ahead of a ceremony at Buckingham Palace to commemorate those who arrived in 1972 and contributed to the country. November 2 marked the end of the 90 days notice that General Idi Amin had originally given Ugandan-South Asians to leave the country, however, this was then extended to November 8, 1972. 
View this post on Instagram
Although the diaspora is divided immensely, it can be agreed that political bodies played a role in their successes and outcomes, and in the absence of this institutional interference, these communities may not have had the same success stories. As generations continue, the question of legacy for South Asian Ugandans in Britain still stands; powerful stories and Ugandan heritage will always continue to be taught. 
Aditya Tiwari is a writer and queer activist from India. He has written two books of poems "April is Lush" (2019), which received international acclaim, and "Lilac Dreams and Bruises" (forthcoming), short-listed for the 2022 Verve Poetry Prize, which HuffPost (US) lauded as "alluring" and The Times of India described as "raw, whimsical, and moving" in early praises. He holds a postgraduate in Journalism from the University of East Anglia. His writings have appeared in The Telegraph, PinkNews, BBC, Vice, Hindustan Times, The Alipore Post, Outlook Magazine, The Wire, and elsewhere. He has been named in GQ's 2021 list of 5 Indian Poets To Watch Out For and Outlook Magazine's 2022 list of 75 Indians Who Have Made a Difference to Communities Around Them, among other places.
Jamilah Moktadir BGM's social media manager and U.K. writer. She is a half-Bengali, half-Gujarati PPE student currently studying at SOAS, University of London. As a British South Asian she is actively decolonising her mindset whilst re-learning through communist theory. As well as a part-time procrastinator Jamilah enjoys trash TV, paneer and practicing her Muslim faith.