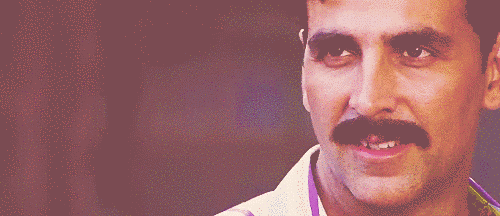 by Hira Uddin
Here are the top seven reasons why every brown guy secretly wishes Bollywood was his reality.
1. You will ALWAYS get the girl. Even if you are really unattractive.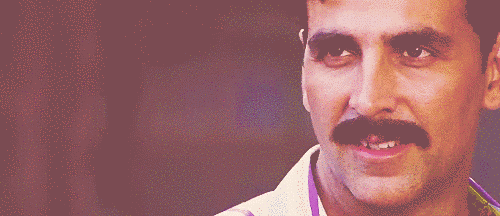 The natural laws of attraction don't apply in Bollywood. In fact, your chances of wooing the ladies are especially high if your uni-brow resembles a chinchilla and your mustache can pass as a furry rodent.
2. Don't worry if she's not interested or her facial expression looks like this: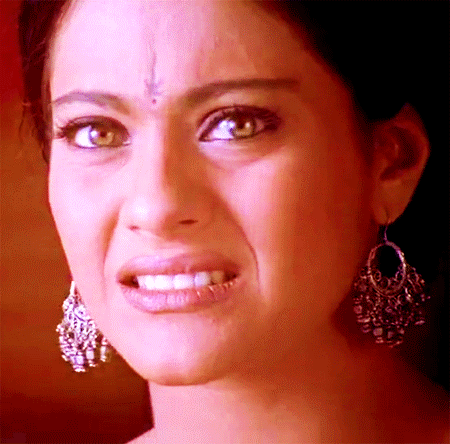 No matter how disgusted she initially appears, with your lackluster looks or your clingy personality, you should encourage yourself against all odds to continue pursuing her as your love interest. You are not a quitter when it comes to love!
3. Just impress her by distorting the laws of physics and gravity – without suffering any anatomical consequences.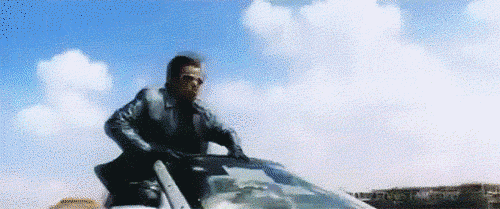 Which girl wouldn't be impressed with a man who can: (1) jump from a moving vehicle on a highway and (2) defy the constructs of physics by flying horizontally onto another human being? Nothing gets a girl's attention like a man disregarding basic scientific principles based on reason and logic.
4. If that doesn't work, just use creepy-borderline-disrespectful body language.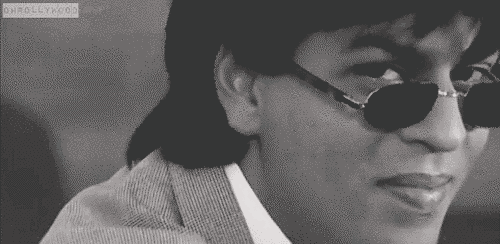 You should already be an expert in this area, so you can really let your stalker skills shine. The more uncomfortable you make her feel, the better it is for you. Convey that you are mature enough for a relationship by mastering abilities such as, staring for extended periods of time and making an unapproved physical contact whenever possible.
5. And reveal your inner bad boy so she knows just how perfect you are.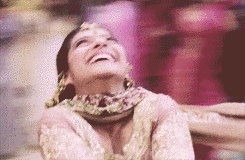 The key to this lesson is to take risks by strategically placing her in the most awkward situations while in public. Your goal is to convince her that you won't allow the presence of a crowd to stop you from engaging in a strange behavior.
6. Now you can finally almost kiss the girl you've been crushing on / stalking for the past four years.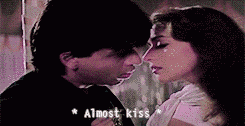 This is the glorious moment you've been waiting for all of your life -getting close enough to basically exchange oxygen. The goal is never to actually kiss her, but instead to build so much suspense that she keeps coming back…to breathe heavily on you.
7. Just don't forget about your future father-in-law, who schemes daily to destroy your existence.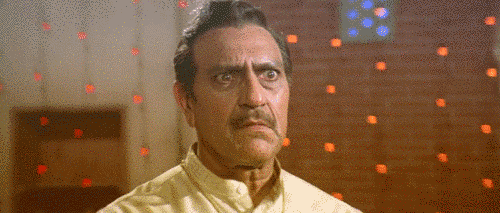 Naysayers think this is a drawback, but to them you say, "Nonsense!" There are no drawbacks for men in Bollywood. The fact that your father-in-law threatens your life for as long as you both shall live will further bolster your image in the eyes of his daughter (your love interest). In essence, you are the real hero.
---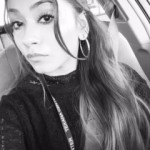 Hira Uddin works as a Qualified Mental Health Professional in Texas. She is a featured blogger at Muslimgirl.net and her contributions have been published on The Dean's Report, The Muslimah Speaks: Her Voice, Her Spirit, Bravura Magazine, and Ummid.com. Uddin is also the editor of her website InsideAmericanMosques.com.