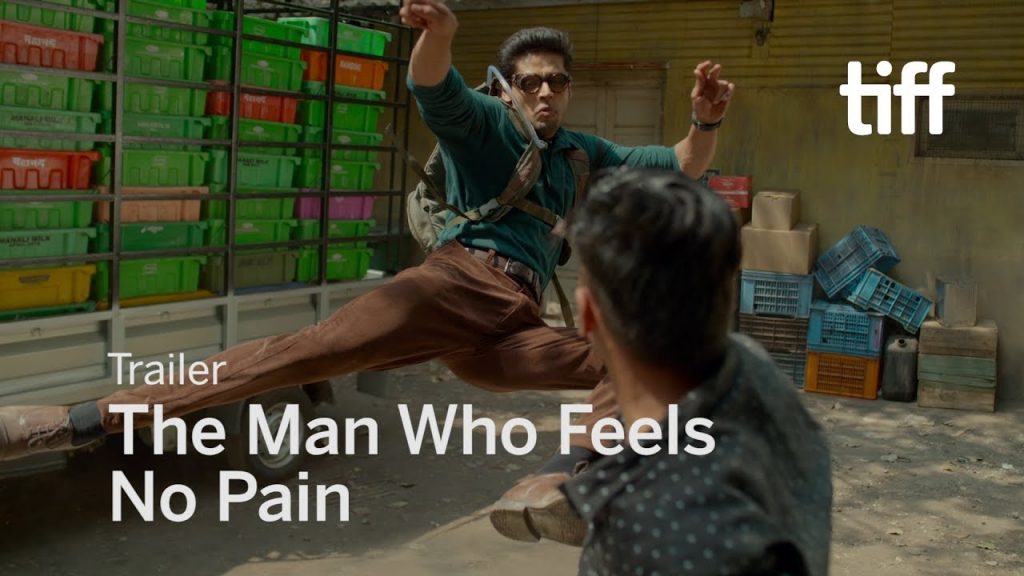 It has been an interesting year for South Asian movies. Movies with big stars and huge budgets have disappointed and faded into oblivion, while indie films and movies grounded in realistic and fleshed out characters have dazzled viewers. In the midst of these diverse array of movies that have graced the big screen and streaming services this year, a few projects might have slipped under your radar. Here are 9 amazing South Asian movies you probably missed in 2019 and absolutely need to check out before the biggest releases of 2020.
1. "Kumbalangi Nights"
Language: Malayalam
This movie is not underrated for a typical Malayalam movie buff, but in the big picture of Indian movies it is possible that this beautiful film might have been overshadowed by the glitz of Bollywood. "Kumbalangi Nights" follows four brothers of a dysfunctional family who navigate love, grief and regret in the gorgeous landscape of Kumbalangi – a small town in Kerala. It is a poetic tale that establishes and undermines toxic masculinity in one stroke, and explores what it is to be a man and the meaning of family.
The movie is available to rent on YouTube.
2. "Peranbu (Compassion)"
Language: Tamil
"Peranbu" tells the story of a man and his daughter who has cerebral palsy. The movie focuses on the glossed over elements of life with no melodrama or judgement. A father who has been away for years and thus struggles to bond with his teenage daughter. His wife who leaves an absent husband and a disabled daughter yet is never judged or criticized for her actions. A young girl's exploration of her sexuality and a film that understands that her disability has nothing to do with her feelings or desires. "Peranbu" is a heartbreakingly beautiful and honest portrayal that will leave a lasting impact on the viewer.
The movie's streaming on Amazon Prime.
3. "Mard Ko Dard Nahi Hota"
Language: Hindi
If Deadpool was South Asian, this would have been his tale of origin. "Mard Ko Dard Nahi Hota" follows Surya, who has a rare condition called congenital insensitivity to pain. While the disease is actually rather dangerous, Surya and his optimistic grandfather transform his illness into a superpower, thanks to the aid of all the martial arts movies they binge-watch. This movie is hilarious and so much fun, and is very self-aware of the cliches of superhero movies, and offers a meta-narrative that is a delight to watch.
The movie's streaming on Netflix.
4. "Gantumoote (Baggage)"
Language: Kannada
"Gantumoote" is all about 90s nostalgia and teenage love. It is a coming of age film told in the eyes of Meera and the female gaze and voice is what makes this movie so unique. We've seen so many movies about young boys exploring their lust, falling in love, making dirty jokes with their friends and dreaming about their first kisses. It is treated as a rite of passage in most Indian movies, but in "Gantumoote", it is the girl who gets to explore her desires and urges. The movie is blunt, sensitive, mature and authentic, which is helped by the fact that it is directed by a woman.
The movie is streaming in Amazon Prime.
5. "Mallesham"
Language: Telugu
This biopic tells the story of Chintakindi Mallesham, who invented the Asu machine that processes yarn for sarees mechanically. This machine did not just transform the industry of weaving, but also bettered the lives of so many women whose bodies were constantly scarred and overwrought by the traditional method of weaving that existed before. "Mallesham" is "Padman" without all the glamour and politics. It does not pretend to tell a larger than life tale, rather presents the story of a simple man and his ambitions, and his efforts over multiple years to bring his dream to reality. It is honest, intimate and the sweet love story is an added bonus.
The movie is streaming on Netflix.
6. "Jallikattu (Buffalo Hunt)"
Language: Malayalam
"Jallikattu" is probably one of the most mesmerizing South Asian movies I have watched in a while. I couldn't take my eyes off the screen, which was a good thing because every single second and frame of this offbeat movie counts. An experimental feature which tracks a buffalo on the loose that sends an entire village into a frenzy and chaos is technically brilliant with stellar characters and subplots. The film explores human violence, mob mentality and paints a picture of the human psyche in a bold and haunting take that is stunning and infinitely memorable.
The movie's streaming on Amazon Prime.
7. "Oh! Baby"
Language: Telugu
As I watch more of her movies, I am convinced I am in love with Samantha. She is a treat to watch in this fantasy comedy that tells the story of Baby, a 70-year-old woman who is bestowed with a Cinderella-like transformation which turns into a 24-year-old woman. She chases her lost dreams and enjoys life as she has always wanted, and of course, there is a lot of confusion, a cute but ill-fated romance and heartwarming moments. "Oh! Baby" assures that age doesn't restrict one's dreams and speaks to the young at heart.
The movie is streaming on Netflix.
8. "Suttu Pidikka Utharuvu"
Language: Tamil
A solid thriller that keeps one on the edge of your seat. A group of bank robbers are on the run and a police officer is ordered to catch them. The cat and mouse game culminate in a crowded colony building. On the other hand, a bunch of terrorists are also hiding in the same colony, with the threat of bomb blast looming over the city. One of the residents of the colony becomes the chief informant for the media to cover what's happening. All these events and people come together in a thrilling and satisfying climax that follows a tight knitted plot and tense moments.
The movie is streaming on Amazon.