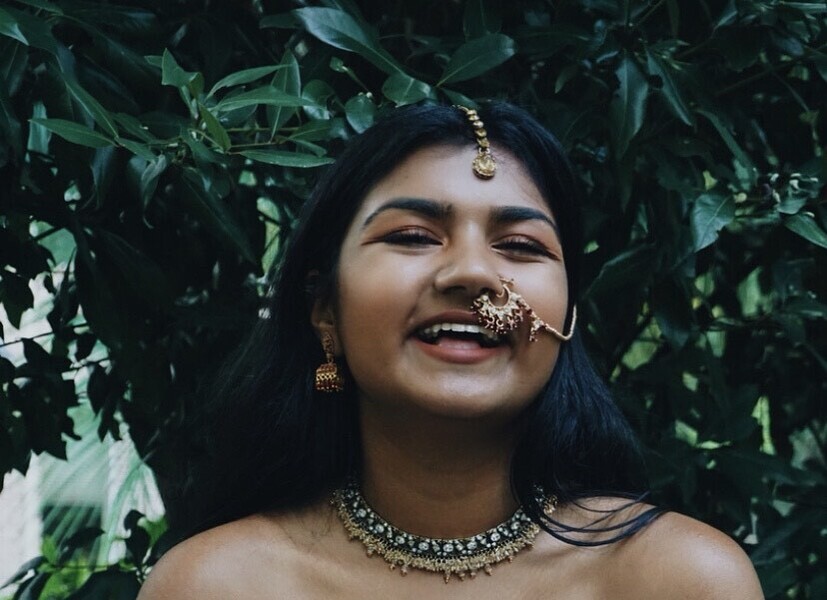 "Kya aap hindee bolate hain?" 
I get asked this constantly by Indian people in Manhattan, in taxi cabs and Ubers, at halal carts and bodegas. My answer, always is, "No. I can understand it, but I can't speak it." 
Being a second generation Punjabi American, I never learned to speak the language of my ancestors. My mom spoke to my nani in Punjabi and to my sister and I in English. Bollywood movies were watched with subtitles on, semi-annual visits to the mandir were whisper-translated to me by my parents and casual conversations with any other desis we might meet in public were quickly veered into English. I learned Spanish in the public school system of suburban Houston; neither Hindi nor Punjabi was ever offered to me by any school class or extracurricular. I never turned down the opportunity to learn it because no one ever asked me if I wanted to learn it, and as a result, I can more easily decipher what my friend's abuela says to her than what my own nani says to me.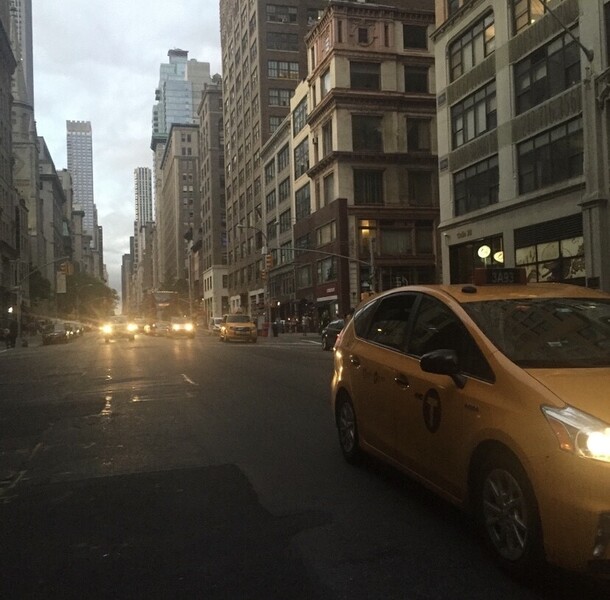 Taxi drivers ask me if I speak Hindi—I say no. Punjabi? Only a little, I tell them. Have you been to India? Never. Why not? My parents just never took me, but don't worry, "I want to go so badly!" The conversation always ends there and I know exactly how I must look to them: an Indian girl who grew up in America, completely severed from her culture, so westernized that she doesn't even speak her mother tongue. The culture passed down a bloodline ends with her generation. It always stings, at least a little bit. 
It's not that my parents ever tried to hide our Indian heritage from my sister and me, it's just the way things turned out. In fact, it wasn't even until late into high school that I began to question it, began to feel ashamed of being a "whitewashed" Indian with more ties to America than to my home country, because how can I refer to a place as "my country" when I've never stepped foot in it?
Until I moved to a place where there were more Indian people than I'd ever been around in my life, I always felt a severe disconnect from my South Asian roots. I could criticize white people wearing bindis to coachella online all day, but at the end of that day, did I deserve the right to wear them any more? Coconut, a term thrown around often when I was younger, seemed almost applicable in the worst way possible. Brown on the outside, white on the inside, despite not wanting that Americanized part of me to be the reigning perspective.
But, it's what I was and what I am and what thousands of other desi kids who grew up in the States are: never fully Indian, but not quite fully American, either in between that existed just for children of the diaspora, children whose parents' language was not their own language.  

A photo of my nani in her sari shortly after moving to the United States in the 60s
But, in New York, not being the only Indian person in a room consistently made me less okay with burying my culture under an American flag. I began to seek out any piece of India I could, finding solace and a strange form of connection in anything I could find. I take the long way to my classes just to walk down Sixth Street, past the row of Indian restaurants on the block. I feel a twang of absurd pride in my chest when a friend raves about the dosa man's cart in Washington Square Park—that's my culture's food they love, my people's recipe. When Uber drivers ask me, "Trishna—is this an Indian name?" I say yes and ask them where they're from, listening to stories about Punjab, Delhi, and Calcutta, places I so hope to see. 
I find a home I've never been to in a home I chose for myself, in the smiles shared between myself and desi aunties I pass on the sidewalks, in the normalization of hearing Hindi spoken between strangers, in the non-otherness I experience when New Yorkers rave about Indian restaurants in Soho or that Punjabi deli in the Lower East Side. New York has given me a motherland away from the motherland, a community to be one of the thousands of, a way to feel Indian in a way that extends past my appearance, that wraps around my brown skin like a comfortable shawl rather than an ever-present weight around my shoulders in a room full of white people. 
I find myself feeling closer and closer to a country I've never seen because pieces of it are scattered all across New York, and here, it is celebrated, not stifled. Here, I'm a child of the diaspora in a city where thousands and thousands of other Indians reside, bringing our culture with them and replicating it in their clothes, their tongues, their food. I'm hardly ever the only South Asian in a room anymore, a fact which, because I could never say that for the first 18 years of my life, brings immense comfort with it. I'm reminded of a place I've never been to, but whose heritage and roots run in my blood: a place that isn't deemed so "exotic" when it has room to grow and flourish, a place that though still unfamiliar and thousands of miles away, feels tangible, within reach.
Being surrounded by pieces of India set adrift is no replacement for seeing India itself, for speaking the language and experiencing the culture, but it's certainly a start—and for now, for a second-generation American, for the girl who would try on her mom's old saris and just sit around the house because she felt closer to the culture that way, it's most definitely enough. 
---
The opinions expressed by the writer of this piece, and those providing comments thereon (collectively, the "Writers"), are theirs alone and do not necessarily reflect the opinions of Brown Girl Magazine, Inc., or any of its employees, directors, officers, affiliates, or assigns (collectively, "BGM"). BGM is not responsible for the accuracy of any of the information supplied by the Writers. It is not the intention of Brown Girl Magazine to malign any religion, ethnic group, club, organization, company, or individual. If you have a complaint about this content, please email us at Staff@0mq.349.myftpupload.com. This post is subject to our Terms of Use and Privacy Policy. If you'd like to submit a guest post, please follow the guidelines we've set forth here.