Powerful, heartbreaking, honest, necessary. These four words perfectly describe Yael Farber's most affecting work to date, Nirbhaya. Inspired by the 2012 horrific gang rape and murder of Jyoti Singh in Delhi, the woman whose nickname became Nirbhaya in the Indian press, the play delves into not only her story but also the real-life rape and sexual violence stories of the women in the show. Culture Project's performances of Nirbhaya at the Lynn Redgrave Theater in New York City ends on May 17th, but there's talk of bringing it to other states around the country soon, so there's still time to see the work that is being heralded as more than a play, but a movement. And movement really is the right word for the work. It's a piece of nonfiction that compels us to change our way of thinking about the stories of those who endure horrific acts of sexual violence, and hopefully physically moves us to demand change in others.
Each of the people involved was brought to the project in different ways. From hearing about Nirbhaya's story on Facebook, through sharing a connection with her, like living near the bus stop she got on that night. Nirbhaya and the brutality of the violent act inflicted on her affected everyone in different ways which made the play that much more gripping on the audience.
Japjit Kaur, the woman who currently plays Nirbhaya on the show, stated that when she first heard about Nirbhaya's brutal gang-rape and murder, she "couldn't even read past the second paragraph." So when she was contacted, auditioned and accepted into the show, she could not have been more frightened to play the part.
"I was scared. Initially, I thought 'Oh my god I couldn't even read what had happened to her. How will I play what she went through?'" Kaur admitted. "But there was something about that initial conversation with Yael [Farber, the director] about what had happened. It made me so angry and I was raging. I thought, 'This is it. If not now, then when?' That was the beginning of my journey."
Kaur joined the cast later than some of the others, but like them, she knew right away the importance of the piece.
"Growing up around people in India, I knew what it was like for women. It was like 'Oh they've got a baby girl,' and it's like somebody's died," she said. "Having grown up with that being normal, it made me realize that 'Hold on, this is in the fabric of our society.' And if we don't speak up about it, the change will never occur."
When the time came for rehearsals, Kaur would sit back and listen to the stories these brave women were sharing about the horrific acts of sexual violence committed against them and Kaur worried about how draining the show must be for everyone involved.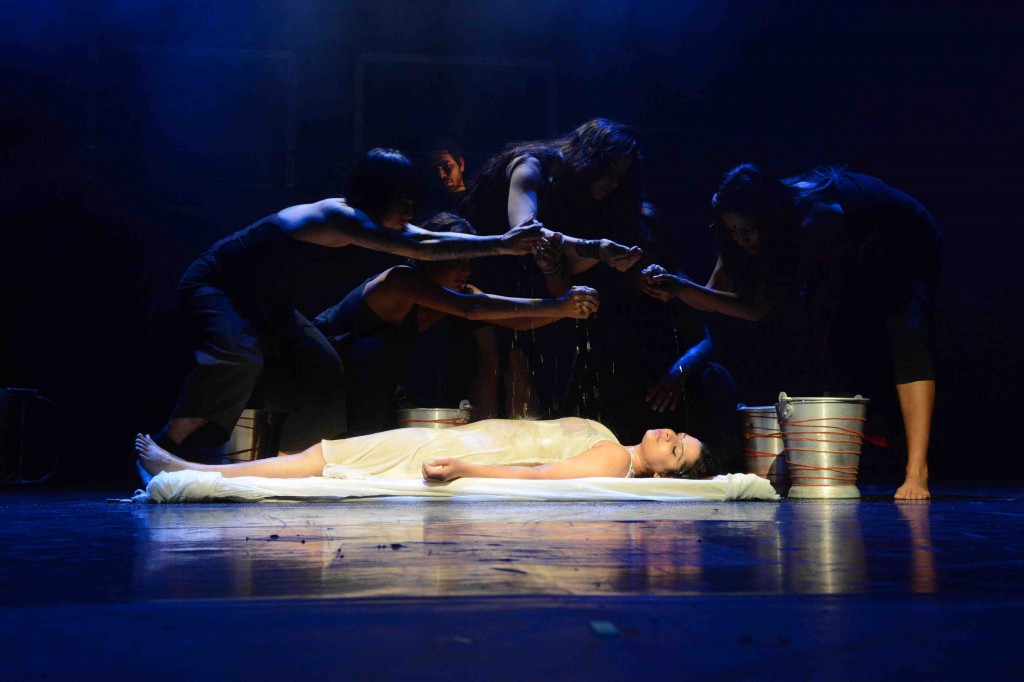 "I developed these really, really horrible stomach aches because over the days and weeks, I just kept hearing stuff and internalizing it all. I had never done anything of this sort before," she said. "By the end of it, we were dead, we were drained."
But when during and after her first show, things changed. The atmosphere of the play was different, the audience made everything feel more real and important.
"It was the first time we saw how the organism moved. It was the first time I realized to what level we were doing this work, and it was beyond this world," Kaur said. "It wasn't a play, it felt like a revolution, a movement. I felt so charged up, it was almost like we were going to war."
Adding to that, Kaur explained that the performances have continued to feel impactful as people from around the world, not just India, have opened up about their struggles with sexual violence.
"We're in new york right now and in days since we've opened, I can't tell you the amount of people who have come forward and told us their own stories, and admitted for the very first time that they are rape victims. It happens everywhere," she said.
But despite that, many people still believe the problem of sexual violence against women is so centralized in India and not many places elsewhere. However, Kaur remembered a moment that made her realize how much more widespread this epidemic really is.
"Yael, who is from South Africa, was jealous at the fact that the streets of India rose in protest after this happened, and she said none of that happened anywhere else in the world," Kaur explained. "But it happened in India, and that means people are pissed off, and people want that change. They've had enough. This is the time."
Poorna Jagannathan, a producer and cast member of the show, explained why Nirbhaya's story affected so much more than any other case of rape in India and in the world.
"For anyone, this hit closer to home than anything else… It was the simplicity of her just taking a bus to get home met with the brutality of what happened that was just ingrained in all our minds. We got up out of our homes and onto the street and said enough is enough," she stated. "All around me, everybody started breaking their silences. Every interaction I had, we were talking about our own stories. Journalists were writing their own stories. So it was a time when the silence started coming apart."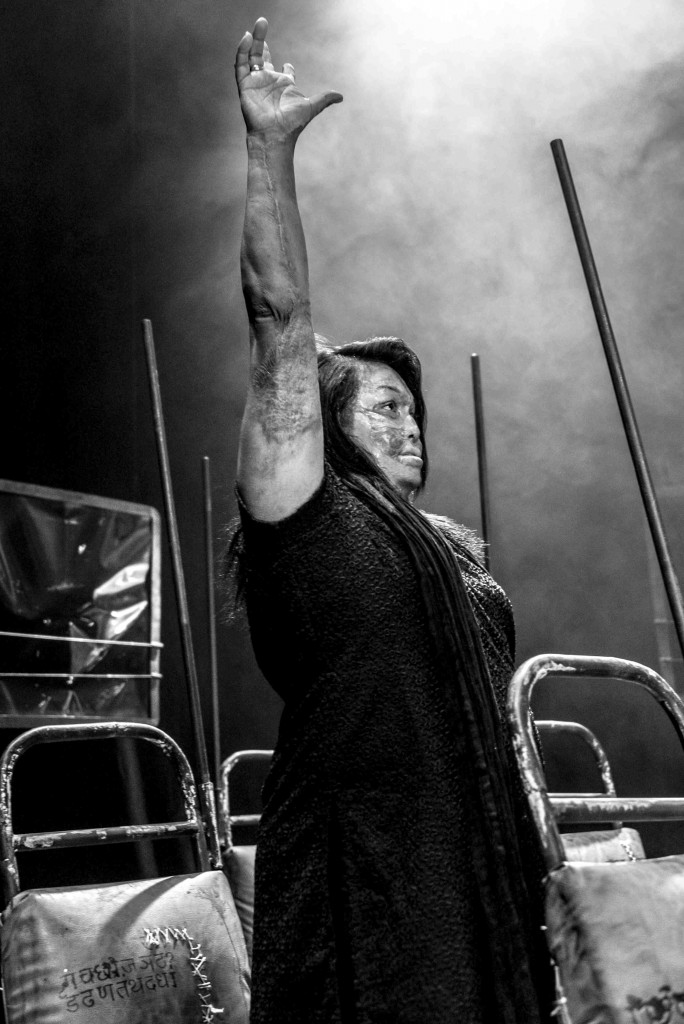 That being said, the brutal gang rape and murder wasn't necessarily different than others, Jagannathan explained.
"What happened on that bus isn't an anomaly, it's the domino effect of a culture that has been quiet about an epidemic for way too long."
For Jagannathan, rehearsals of the show began earlier than for Kaur and she was intimately involved in the storytelling, being that one of the stories is her own. Jagannathan originally reached out to Yael Farber about creating the piece with testimonials rather than a fictionalization of what had occurred. And during rehearsals for the show, Jagannathan realized how large the umbrella for the term "sexual violence" really was.
"It was remarkable to hear what our definitions of sexual violences were. Because Priyanka [Bose] and I were the only ones who had had actual sexual assault as children, no one else had and it was a group of seven. And as the days would go on, this one girl described that when she was young she was walking on the railroad platform, her father was a couple of feet ahead, and some guy came up to her and got his fingers up into her body. And then she told her father, and her father was just like 'Oh ho.' And then Yael said, 'Who else has experienced that?' And everyone was like 'Oh that, yea.' So what was becoming very apparent is the fabric of sexual violence is interwoven into our culture very deeply, so much so that it's so normalized, it's so every day, it's so boring that we've stopped seeing it for what it is. We don't recognize it as a human rights violation, we just see it as being the cost of being of a woman. We get touched, we get felt up and groped and raped. And that's just the cost."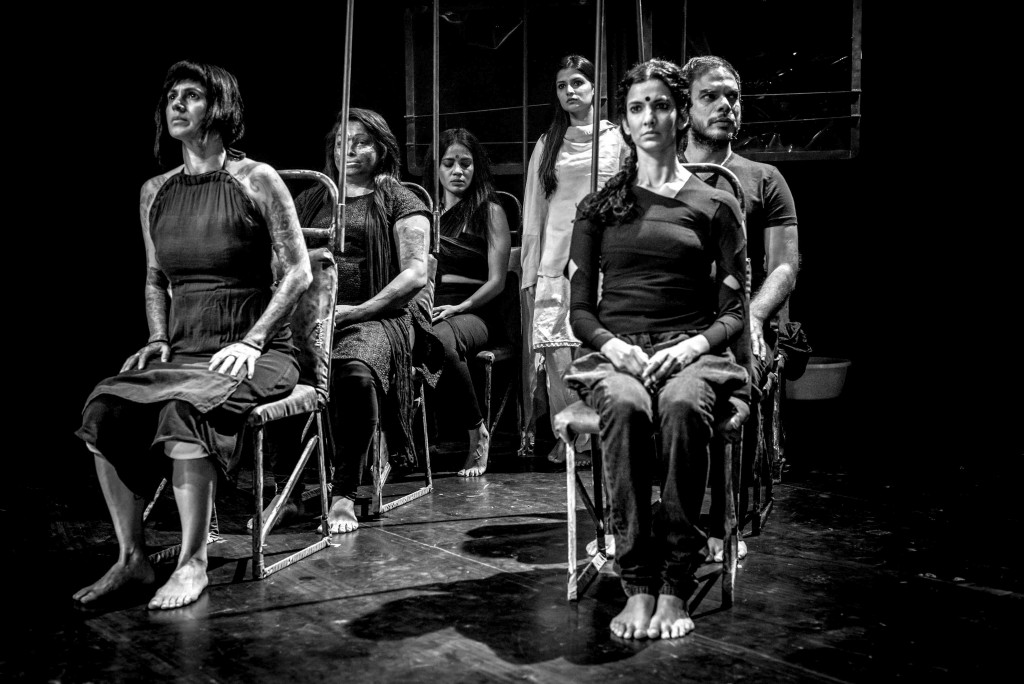 Jagannathan continued, "The play's power is calling it by it's name. What happens to you on a bus, what happens to you when you are a child, what happens to you when you suffer sexual assault? How do you put words to that? And how do you come to terms with the impact of it?" Jagannathan said.
Other projects and stories about Nirbhaya have come to the forefront since the start of this particular production, including the documentary "India's Daughters" which chronicled one of Nirbhaya's rapists' comments that rape should basically be blamed on the victim. And the team is quite familiar with these different works as it continues to bring light to a widespread problem.
"I thought the documentary was excellent," Jagannathan said. "I also looked at it and thought 'Wow we have a long way to go.' Sexual violence is a mindset where a woman is continually seen as being worth less than a man. If we were valued equally why wouldn't we be represented as such? The documentary was a manifestation of that. It's not just his words or the lawyers. It's not two or three people who have completely different views from the rest of India, it's that the mindset is prevalent in most places. Maybe it's not to that extent, maybe it's not even voiced like that. We have to stop saying 'Oh that's just the rapist, he shouldn't allowed a platform to say these things.' No, that's the monster you're dealing with that society thinks that way. He very much comes from us, he's very much of our thought."
The goal now for the play, according to Jagannathan, is to try and turn it into a documentary only because she feels as though they can't reach the mass audience they would like to reach. But as for the takeaway for those whom the play has touched, it's now our turn to change our mindsets.
As Jagannathan would say,
"Each one of us is accountable for sustaining this cultural violence, either through apathy or ignorance. It's a call to action. It's time to join the revolution."
The play is running from April 16–May 17 at the Lynn Redgrave Theater on Tuesday-Saturday at 8p.m. and Sunday at 5p.m. Visit their website for showtimes and tickets.
---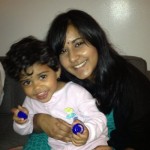 Born in Texas, went to college in Missouri and now living in New York City, Keertana Sastry has a unique perspective on being Indian in different parts of America. Keertana has been working as both an entertainment, culture and lifestyle reporter, as well as a casting assistant for the film and TV industry. She loves to infuse her Indian heritage into her work and life.