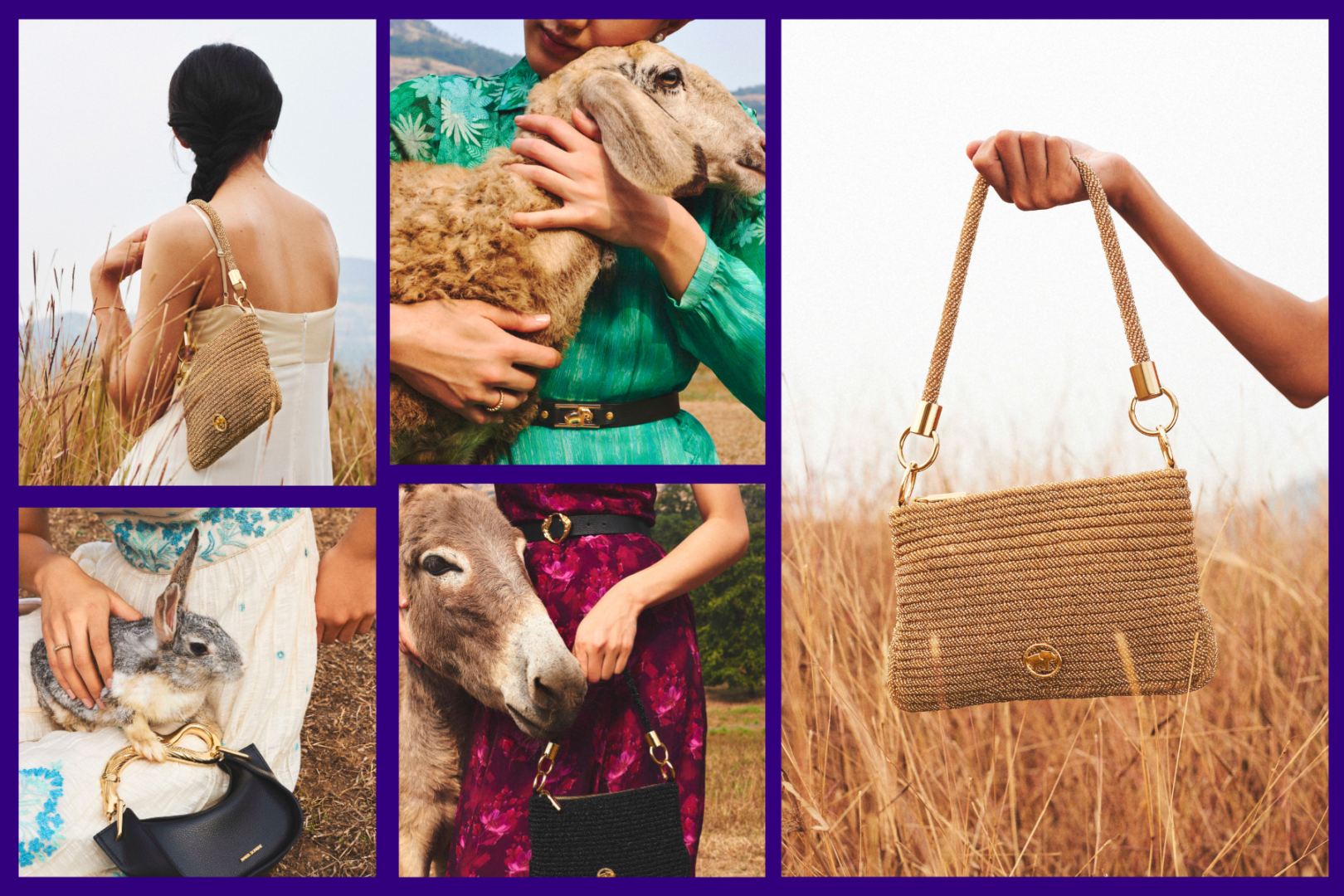 Making conscious decisions can, and should, go hand in hand with wearing fashionable pieces of clothing. Fortunately, South Asian fashion is making huge strides in the sustainable fashion department, and ace fashion designer Anita Dongre is at the forefront of this change; she's so dedicated to making environmentally friendly choices in her collections.
Brown Girl Magazine has previously had the honor of featuring her Grassroots Collection; today, we sat down with Dongre to chat about her new vegan luxury line.
View this post on Instagram
Her love for animals is parallel to her love for fashion and she does not sacrifice one or the other. From handcrafted purses to belts, the new collection is made of recycled materials and leaves a smaller carbon footprint.
What inspired you to "go vegan" both personally and product-wise?
I have always loved animals. When I was 13 my best friend talked me into being vegetarian and there was no looking back – Sangita and I continued to work together and since then we have both also turned vegan. When I started my business, I wanted the brand to be an extension of my personal philosophies so being a vegan brand was a forgone conclusion. My personal philosophy is to live a mindful life with kindness. This philosophy extends to respecting all life [so] we have chosen not to use leather for our line of accessories. For years I have wanted to create a vegan line of accessories that was high on quality, fashion, and kindness, and technology has only recently caught up with that desire.
View this post on Instagram
Why is now a good time to launch accessories?
Women have always expressed themselves through what they wear. In today's time, carrying a bag that reflects their core personality is the default, and yet until recently, there hasn't been a leather replacement that is cruelty-free and kind to the environment. With material sciences finally having the answer it was imperative to design an accessory line that women, like myself who care both about fashion and a world of kindness, could carry with pride.
View this post on Instagram
What material is used in this new line? Why did you choose it?
With MIRUM® we found a partner who creates this beautiful, plastic-free material that mimics the touch, feel, and age of leather without cruelty. The line also features bags made out of recycled glass beads. We're careful about delivering high quality [products] and both these materials deliver to that benchmark while being plastic-free.
View this post on Instagram
How many pieces does this new line have and what is the importance of the animal symbols of each?
This collection is inspired by nature, my eternal muse. The Swan mini grab bag draws from a swan's graceful silhouettes; the birds of a feather cross body bag borrow bird motifs that you see across my collections; the haathi belt uses my favorite — the Indian elephant, [which] is a symbol of strength and humility — every piece in this line of accessories is an elegant statement in conscious luxury living. The Anita Dongre brand has stood for elegance, timeless classics, and sustainability. We have always stood for handcrafted luxury while being mindful of the purpose it serves. These same principles extend into this collection of conscious, plastic-free, vegan accessories. While the shapes of these bags are distinctive, they are also functional – a design approach that extends across all Anita Dongre products.
View this post on Instagram
How to promote sustainability in India versus let's say New York City:
India's lived culture is based on the practice of sustainability. From clothes that would be passed down to siblings and then cousins to eating seasonal fruits and vegetables, our practices until recently have always defaulted to conscious consumption. It's exciting to see the rest of the world adapt to that way of living and [it's] a good reminder for us Indians to go back to the way we were raised.
Anita Dongre allows her consumers to choose ethically-sourced pieces while letting them embrace sustainability as a part of luxury fashion. Soon enough, such cruelty-free products will be synonymous with India's (and the world's) top fashion couture brands. This is definitely not a step, but a huge leap forward.
Photos in the featured image are courtesy of Anita Dongre.