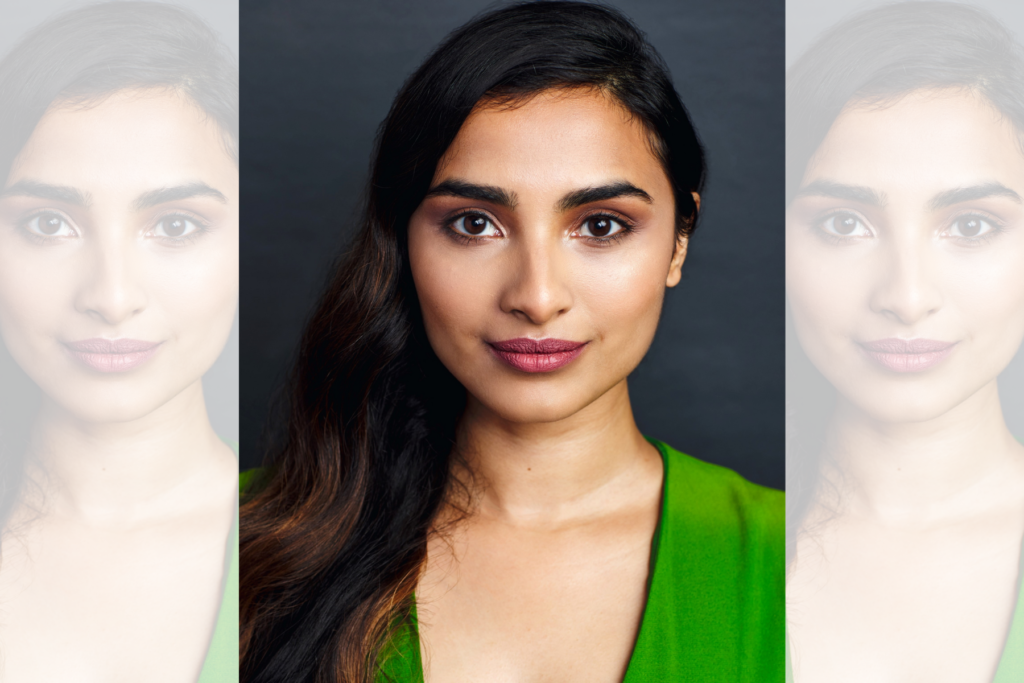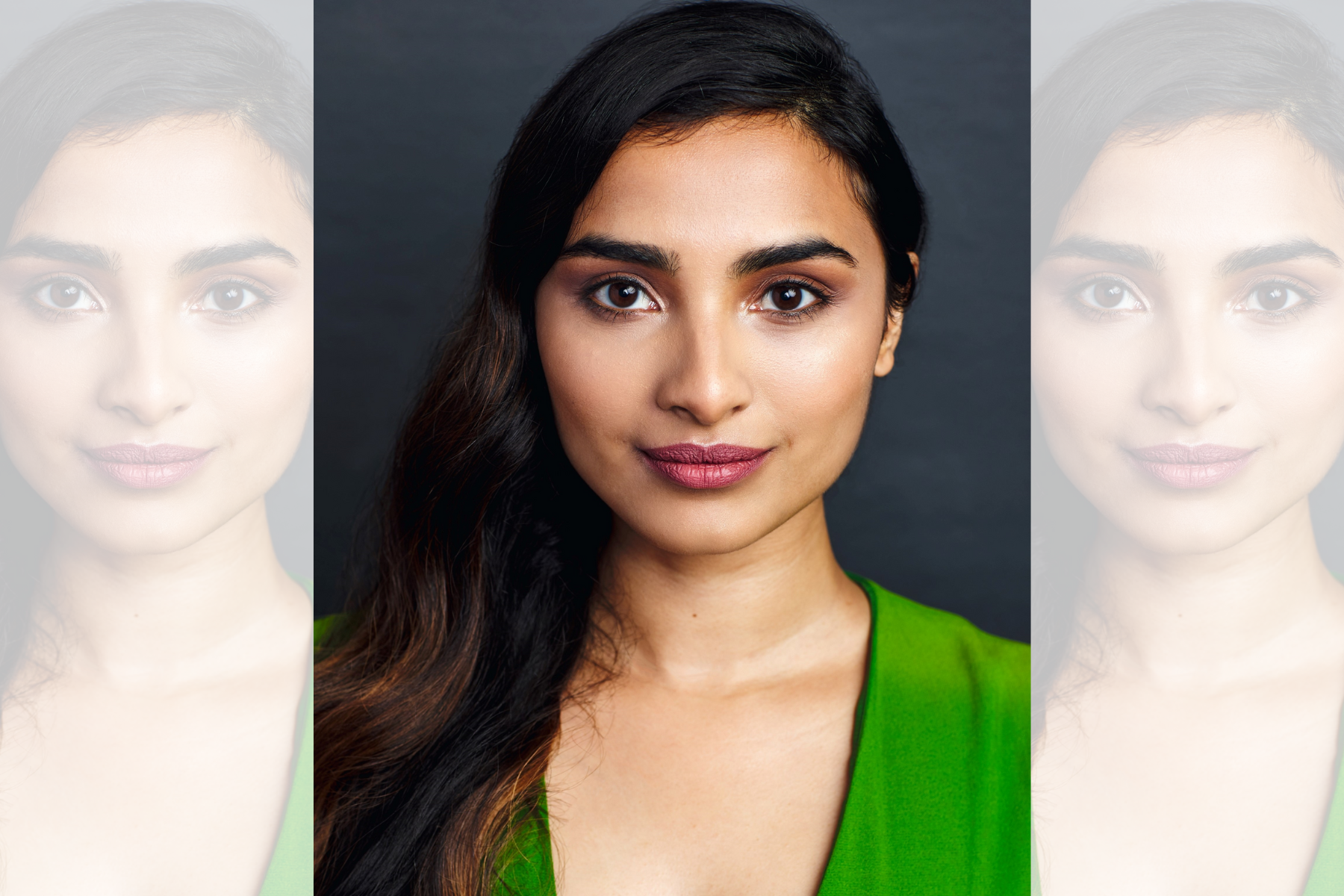 Born in the US and raised in New Zealand, actor Anya Banerjee made her television debut, this past Sunday, in season 10 of NBC's "The Blacklist." She is seen playing the character of Siya Malik, daughter of former task force member Meera Malik who met with an untimely death in season one.
An MI6 agent, Malik is hoping to learn more about her mother and the work she did with Raymond Reddington. Her character is a sharp, inventive, fearless spy with a knack for spotting what motivates others. Even though this is her first-ever television role, one can see how deeply involved Banerjee is in the character, pushing you to connect back the dots to the history her character comes with. In an interview with Brown Girl Magazine, Banerjee talks more about her journey into acting, what drew her to the role of Siya and what should the audience expect from the 10th and final season of the show:
People, in general, are very influenced by the content they consume. Was there a specific film, play, or television series that got you interested in acting?
As the first in my family to be raised in "the West," just being in the world involved performing some kind of identity. Film and TV acted as a third parent in that regard. I'm the first actor in my family, but have wanted to do this since before I can remember. Watching "Bend It Like Beckham" when I was in primary school showed me there was a place for South Asian female leads in Hollywood. I've also always been drawn to media with some element of the fantastical. I loved Baz Lurhmann's "Moulin Rouge" because it brought the theatricality of the stage to the screen in a spectacular way. I remember being tickled by the cultural fusion in the film. It reflected my own sense of being at the intersection of various cultures and the appeal of escaping into a made-up world.
Were you a part of any productions in school or in college that influenced you?
I did a lot of singing and dancing as a kid; Indian dance-dramas at Durga Puja and yearly ballet recitals. We did musicals and Shakespeare productions at secondary school and that's also when I started working in Auckland's professional theatre scene.
View this post on Instagram
What were some of your favorite roles while pursuing the acting program at Columbia University and how did they prepare you for your television debut?
Casting director James Calleri headed the acting MFA program at Columbia when I was there and his on-camera classes really set us up for success in TV. We also had the tremendous good fortune of being Ron Van Lieu's first cohort at Columbia. The master acting teacher directed our thesis production of "Where Do We Live?" by Christopher Shinn. I played Lily, a British party girl who has to be physically and emotionally vulnerable in the play. With the help of movement coach Sita Mani and intimacy co-ordinator Alicia Rodis, I gained the confidence to take more risks in my acting. Now I'm playing a very different Brit with a totally different background and disposition but I'm using many of  the same tools I used as Lily to feel grounded as Siya.
How would you describe "The Blacklist" to people wanting to learn more about the show?
Action-packed, full of intrigue, and endlessly entertaining. There's a reason this show has been killing it for a decade and that's the high caliber of the cast and crew, as well as the inventive and topical writing that keeps fans coming back for more. Audience members who've watched from the beginning will appreciate the full circle moments that my character ushers in — I play the daughter of Meera Malik, late CIA agent from season one so my storyline is a bit of a throwback. But new viewers can use me as an access point into the world of "The Blacklist" as Siya uncovers it, bit by bit, as a newcomer herself.
How did you prepare for the role of Siya Malik and how similar are you in real life to the character you're playing on screen?
Some of the first things I had to learn on the job were stunts and how to operate a firearm. You'll be seeing a lot of Siya kicking butt. The gun stuff was entirely new for me but I took to it very quickly and my background as a dancer helped with the fight scenes. Something I identify with in Siya is her resilience. She's turned the tragedy of her mother's death into the fuel that led to her own career as an MI6 agent, overcoming obstacles and others' underestimation of her. That's the kind of fire inside that  I really admire and hope to practice in my own life.
View this post on Instagram
Are there certain roles you feel suit you better?
I love characters with complex inner worlds — ones who are deeply flawed and may even be outcast from society, but who rise above the odds to carve out space for themselves and the ones they love.
Do you feel South Asians are still pigeonholed into certain roles or has it gotten better?
I think things are a lot better than what I grew up seeing in the early 2000s. "Sound of Metal," for example, is one of my favorite movies because Riz Ahmed's riveting performance has little to do with him being South Asian and everything to do with his commitment to an expertly crafted role.
Is there a dream role you would want to play?
On stage, someone as volatile as Emma from Duncan Macmillian's "People Places & Things." On screen, someone as funny as Amina in "We Are Lady Parts" or as brave as the title character in "Kimi."
You have worked with many talented individuals. Is there anyone still on your list you would want to work with in terms of directors, actors, actresses, and others?
Parminder Nagra, obviously! As a Kiwi, it would be a dream come true to work with Jane Campion or Taika Waititi. I'm most excited to form meaningful relationships with artists daring enough to challenge the status quo.
You describe yourself as a "Kiwi-Bengali in the Big City." How have you felt as an Indian American, raised in New Zealand, coming into the acting world?
There's been a lot of juggling aspects of my triangular identity. A lot of the times in this industry people want you to be just one thing, or maybe two, but three's pushing it! The reality is that we live in a globalized world. We have to make room for cultural nuance in the media. So maybe I'll lean into my American side today, turn up the Kiwi tomorrow, and speak Bengali with my Indian parents on the phone. All are valid, authentic expressions of myself and reflections of the real world.
View this post on Instagram
What advice would you give to your younger self?
It's okay to be a chameleon — in fact it's a gift. Adapting aspects of your personality and identity to different circumstances is part of being a multicultural artist.
What is something not many people know about you?
I can be a little introverted and have struggled with social anxiety since I was a teenager. I had a bit of an emo phase then, but have since learned to take life less seriously and it's made me a lot happier. My loved ones nurture and embrace the goofball in me. If you get to know me, I might let you see my inner clown!
Lastly, what do you hope individuals take away from this interview?
Take pride in your difference and embrace the outsider in you. It's your superpower. There's no one right way to be a Brown Girl so get out there and be whoever you want to be!
Photo Courtesy of Ted Ely