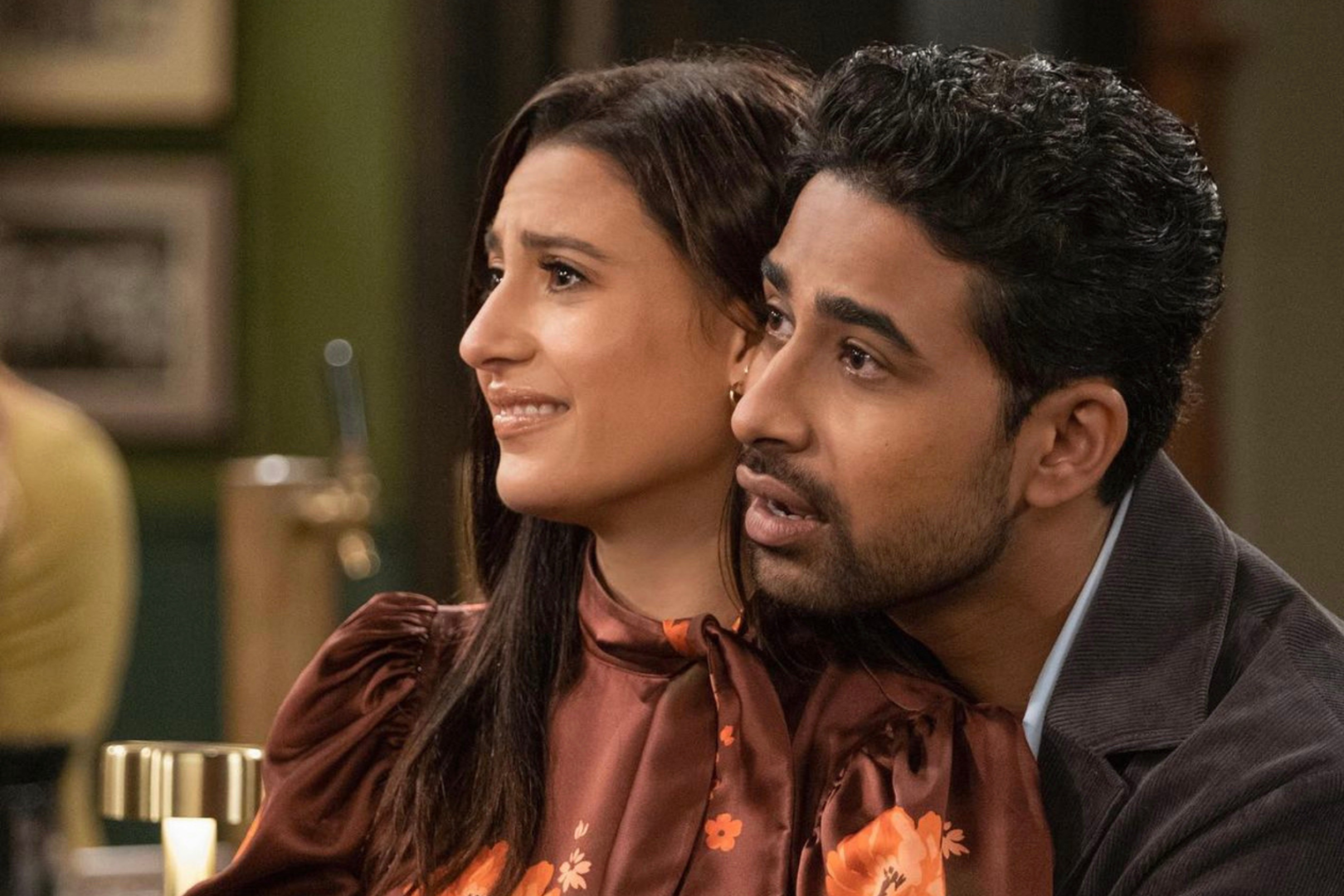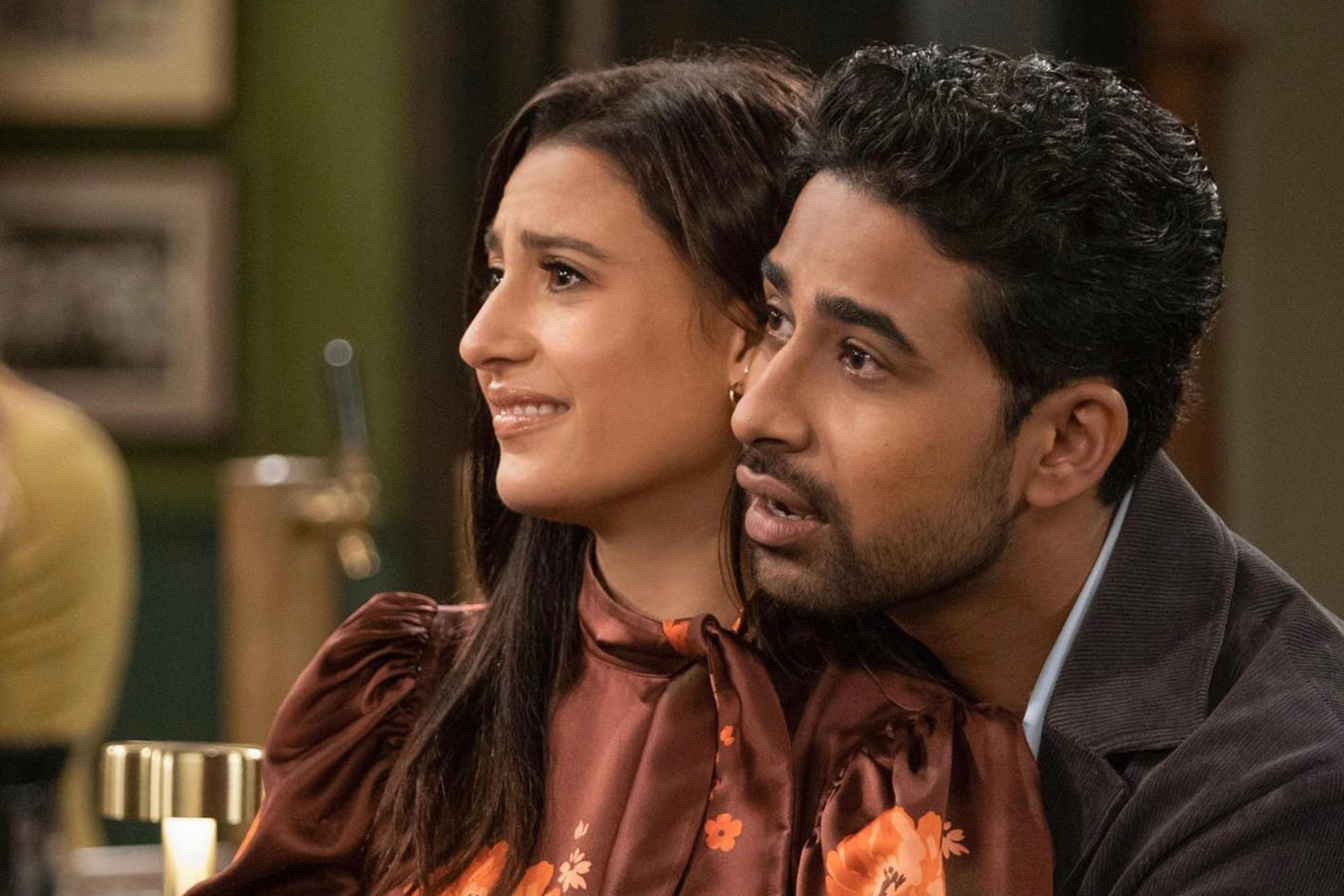 The onscreen representation of South Asians has never been great in Hollywood. In fact, I learned not to look for it in my favorite rom-coms, superhero series, and family dramas. In my TV-watching experience, though, comedy has been a different story. I love sitcoms and have watched nearly every popular sitcom from the early and late aughts. When I turned to these comfort shows, I never felt unrepresented. Some of the most iconic sitcom characters in recent decades are South Asian: Kelly Kapoor in "The Office," Tom Haverford from "Parks and Recreation," Cece Parekh in "New Girl," Tahani Al-Jamil in "The Good Place," and in the past year, Sid from "How I Met Your Father." For most brown viewers, like me, this felt more than satisfactory. Any representation felt like good representation, and as an audience, we weren't in a position to critique networks, producers, or writers on how we appeared on screen. It was, and still is, a celebration to appear at all.
The portrayal of South Asians in sitcoms is a double-edged sword. On one hand, it opened doors for South Asians that were unavailable through other creative endeavors. Comedy as a genre is weird, and smart, but relatable. It has given our community a far-reaching platform to unite and connect with people of all cultures. As a minority group, exposure — especially in an industry held together by connections and clout — is integral for our collective success. South Asians have seen more success with comedy than any other genre because making people laugh is the most palatable way to present our similarities and differences. We can tailor our political statements, social frustrations, and marginalized experiences into fun, raunchy, non-threatening, and insightful content. Comedy is versatile enough to capture our most unique and marketable traits, and sitcoms, situational comedy, is an extension of this in the form of 24-minute episodes.
While a handful of sitcoms employed South Asian talent, our inclusion has rarely been well-intentioned. As of its last season in 2019, "The Big Bang Theory" has won 10 Emmys and made history as the longest-running, live-action sitcom. It is unclear whether these accomplishments occurred despite the poor representation of South Asians or for those very reasons. Raj Koothrappali, played by Kunal Nayyar, is the only person of color among the show's eight cast members. Raj's character was built around various stereotypes, extending beyond the standard nerd archetype. Raj was coded as the most socially inept, emasculated, and undesirable character in a group of awkward, geeky men. He is often put down, humiliated, and misunderstood. This type of representation, especially in a sitcom that ended just four years ago, is regressive and tiring. Characters like Raj really aren't representations at all. He isn't meant to be. Raj was characterized for the enjoyment of non-South Asian viewers. His "fresh-off-the-boat" attempts at assimilation are the jokes. His cultural traditions coupled with his Western ambitions are supposed to make Western audiences laugh. When Raj is the butt of a joke, the "ultimate loser" in a group of three other losers, nobody is laughing with him. They are laughing at him. 
View this post on Instagram
"Aliens in America," another 2007s sitcom, lasted just one season on The CW for good reason. This sitcom featured a white American family in Wisconsin that decided to host an international student to help their son make friends in his high school. The family is dismayed when Raja, the exchange student, isn't from a European country but from Pakistan. Here begins 18 episodes of overt racism, xenophobia, and religious and cultural intolerance posed for laughs. It's a frustrating watch, and unfortunately, its gross premise can be explained by the lack of South Asian writers and directors credited. Representation on screen is only tasteful and compelling when there are South Asians behind the scenes sharing input, expertise, and experiences. Mindy Kaling's work is evidence of what it can look like when South Asians have the resources and support to shape their own narratives. While her South Asian characters may fall under a similar archetype, their stories are expansive and authentic. 
Sitcoms have both enforced and subverted South Asian stereotypes. Much of the work South Asian creatives have done to separate our identities from racist characterizations was simultaneously perpetuated by the entertainment industry. On the same screen as Raj and Raja, we watched Aziz Ansari as Tom Haverford and Jameela Jamil as Tahani Al-Jamil. These two characters diverged from the former in that their culture and "brownness" were seldom mentioned. They seemed to exist almost separately from their ethnicity and carried visible confidence and self-assurance, pulling laughs with their eccentrics and quirkiness.
Hannah Simone's Cece Parekh and Sid, played by Suraj Sharma in the "How I Met Your Mother" spin-off, "How I Met Your Father," are both refreshingly original. Sid is a South Asian bartender from New York, and his ethnicity is neither ignored nor a point of mockery. Cece is a high school dropout turned professional model, continually recognized throughout the show for her confidence, savviness, and beauty. Their personalities not only subvert the nerdy, meek, and undesirable traits typically associated with brown characters but also inspire much of the witty and sharp dialogue among their respective ensemble casts. A government official from a modest Midwest town, a model in Los Angeles, a British philanthropist, and a New York bartender will never fully capture our individual experiences. Yet, their stories represent small yet significant aspects of our lives. These characters, born between 2007 and 2021, are indicative of the evolution of South Asian characters from prior caricatures. Our inherent identities, communities, and fundamental beliefs are not and should no longer be the joke.
Comedy, specifically sitcoms, has been a gateway for South Asians to enter the entertainment industry. While representation has been lacking in other genres of television, sitcoms continue to be home to notable South Asian talent. Brown characters in the past were depicted with varying degrees of accuracy and integrity, but our prolonged presence on network television has slowly led to main billing on genres outside of a comedic scope. Netflix productions and Marvel films are among the big-budget projects entertaining the idea that South Asians can be superheroes, love interests, and so much more. While Hollywood's motivations to feature South Asian characters may have initially derived from a place of ridicule, South Asian creatives made comic relief characters their own. Sitcoms have matured into a genre where we can take ownership of our stories, evoking the raw, hilarious, and painful moments that make us the fully-fleshed people we are on and off the screen.
---
The opinions expressed by the writer of this piece, and those providing comments thereon (collectively, the "Writers"), are theirs alone and do not necessarily reflect the opinions of Brown Girl Magazine, Inc., or any of its employees, directors, officers, affiliates, or assigns (collectively, "BGM"). BGM is not responsible for the accuracy of any of the information supplied by the Writers. It is not the intention of Brown Girl Magazine to malign any religion, ethnic group, club, organization, company, or individual. If you have a complaint about this content, please email us at Staff@browngirlmagazine.com. This post is subject to our Terms of Use and Privacy Policy. If you'd like to submit a guest post, please follow the guidelines we've set forth here.