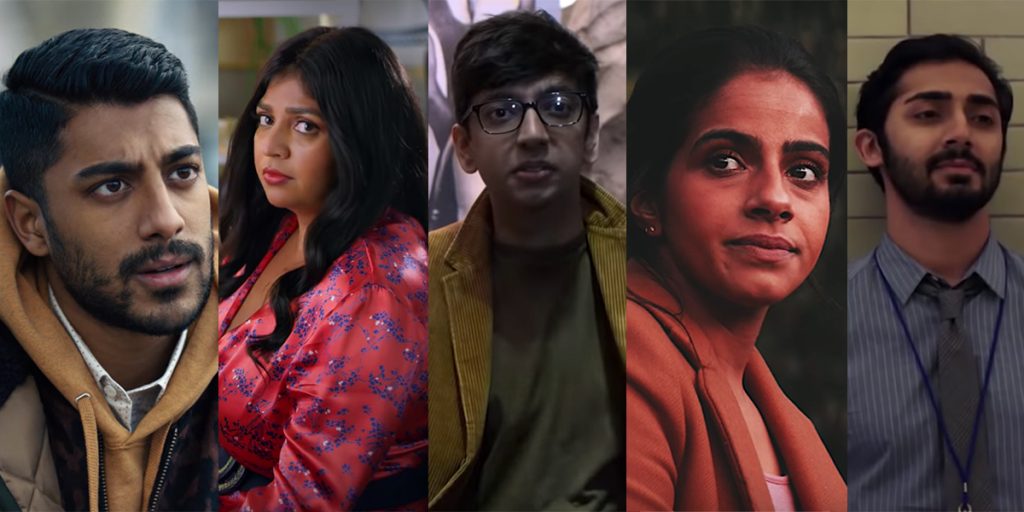 Close your eyes and transport yourself to 2009 – I'm talking moody "Twilight" posters, velvet tracksuits, Susan Boyle on "America's Got Talent", and those super short leather jackets. I'm also talking about the era of "Mad Men", "24" and "How I Met Your Mother" (to name a few). Shows that we loved and devoured admittedly lacked a little color. Now look at 2019 – with the season two renewal of "Mira, Royal Detective" before the series has even premiered, the domination of the white, late-night space by Lilly Singh, to the worldwide casting calls for Mindy Kaling's upcoming Netflix show "Never Have I Ever," South Asian representation is seeping into every crevice of the industry in creative, exciting ways.
This year, we chose to focus on the talent that caused us to double-take, the characters that weren't rooted in culture but simply motivated by it, and the roles that could have been played by anyone but were earned by prime South Asian talent. I like to call this list: Hold up, that major character is/was brown?
1. Ritesh Rajan in "Russian Doll" (Netflix)
If you Google "Ritesh Rajan Russian Doll", two articles pop up: 1) Who's This Indian Origin Actor Everyone Is Currently Crushing On and 2) The "Russian Doll" Bodega Guy Is So Hot It's Mind-blowing. Tesh, my boy, you've made it.
But in all seriousness, "Russian Doll" was objectively one of the best shows of 2019 and it's certainly no small feat that Ritesh's character Farran is instrumental in unraveling the complex world of this show.
2. Nik Dodani in "A-Typical" (Netflix)
You know that brown friend you have who speaks fluent "sexual euphemism" and is constantly bragging about his sex/relationship experiences even though no one's actually seen the boy make money moves? Yeah, that's Nik Dodani's character Zahid, and we love him for the culture.
3. Kal Penn and Kiran Deol in "Sunnyside" (NBC)
https://www.youtube.com/watch?v=KGM2viR6JtE
Two brown people say the word "wiener" in the pilot. What more do you want from life?
Named after their parents' favorite American sitcom characters (I don't think white people realize how real this is), Garret (Penn) and Mallory Modi (Deol) are constantly struggling with what it's like to toggle with privilege, culture, and your environment in a way that's not only relatable but light and digestible.
4. Rizwan Manji in "Perfect Harmony" (NBC), "Schitt's Creek" (CBC/Pop), and "The Magicians" (SyFy)
https://www.youtube.com/watch?v=fnZW0OODMqA
From playing Reverend Jax, to jack-of-all-trades Ray Butani, to Tick Pickwick (what a name) the leader of the High Council, Rizwan Manji continues to push the boundaries for the types of recurring roles South Asians can play, independent of race and culture.
5. Punam Patel in "Special" (Netflix)
A body-positive, maddingly stylish, and glowingly confident, Punam's character Kim is honestly who I want to be when I grow up (no but really). In a world where South Asian girls are still pegged as the goodie-goodie girls who spend their time studying because they weren't lucky enough to be born as Aishwarya Rai, Kim is important in pushing that envelop. Clearly we're not the only ones who think so, as Punam was nominated for an Emmy for the role! (And congrats on the season two pickup!)
5. Nikesh Patel in "Four Weddings and a Funeral" (Hulu)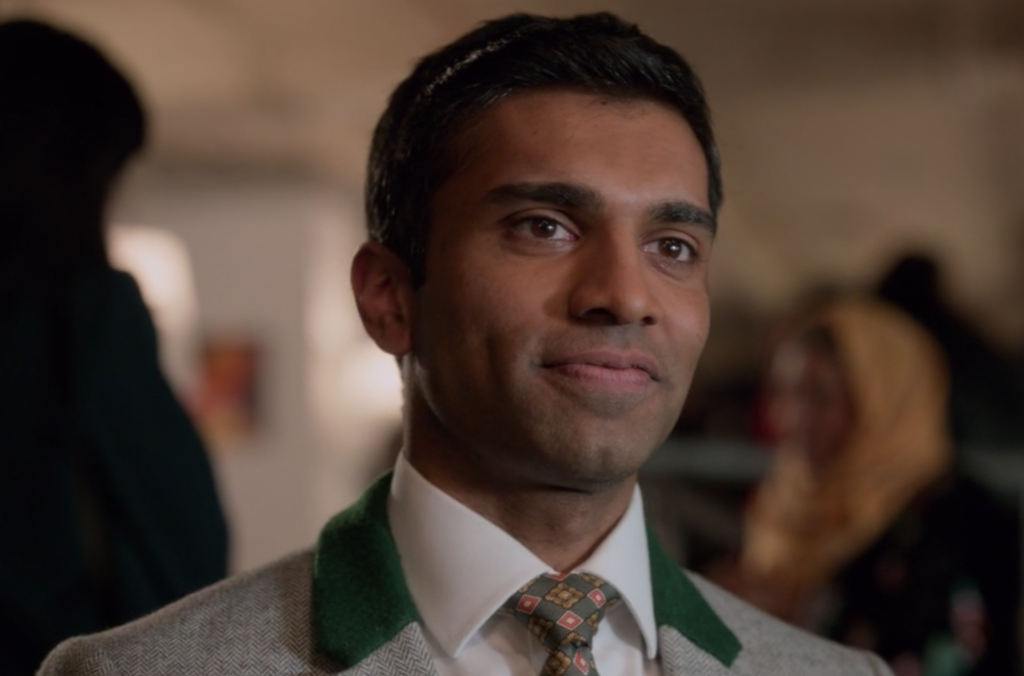 Nikesh plays Kash, a character that toggles between family, love, and life. What we love about Kash and his family is how universal their problems are – the Khan family truly feels like a British family and you don't need to be Pakistani to empathize with their woes.
6. Siddharth Dhananjay in "Undone" (Amazon)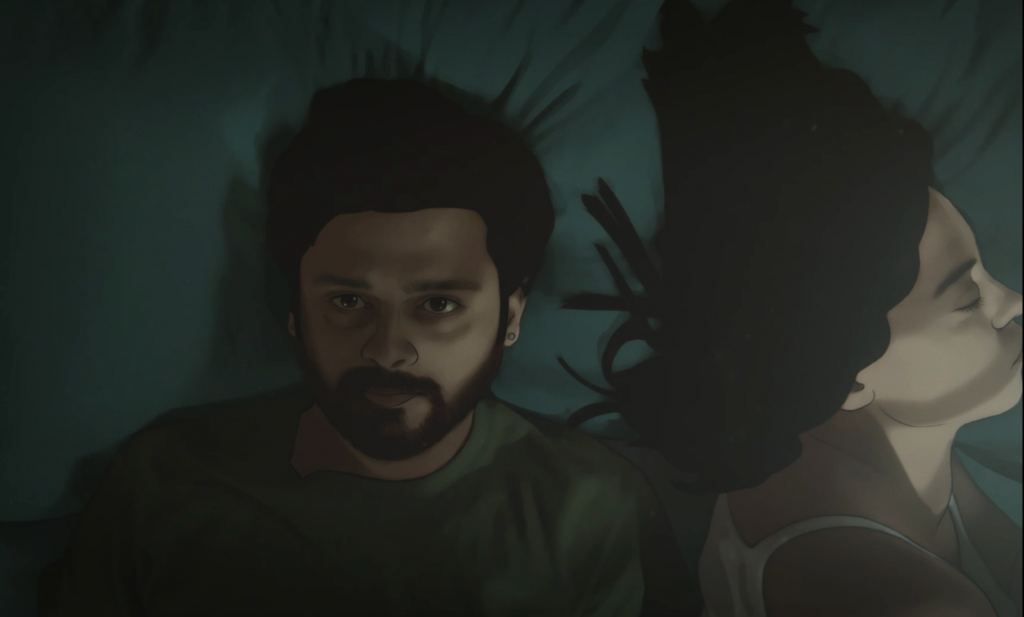 Siddharth plays Sam, Alma's "live-in boyfriend" (be honest, how brown do I sound when I use that phrase). His character has fantastic dialogue, moves the plot forward, and rocks a diamond stud in a way I never believed a non-f*ck boy could. Shabash beta.
7. Dhruv Uday Singh on "Good Trouble" (Freeform)
Dhruv plays Raj Patil a coder who struggles with how to fit in but stay true to himself/do the right thing. As someone who is constantly the butt of IT and math questions (y'all I studied political science in college I'm useless) it's nice to see that Raj's character doesn't revolve around his career. He's just a guy trying to survive his 20's.
8. Rahul Kholi on "iZombie" (The CW)
https://www.youtube.com/watch?v=W4Own4Q2sUI
Rahul plays Dr. Ravi Chakrabarti and I'm honestly shocked that he's the only doctor on this list (let's face it guys, we're lying to the world if we try eliminating all Indian doctors on TV). It's no secret that South Asians don't have a huge presence in the grounded genre space, so roles like this one are incredibly important in moving that needle forward.
9. Avi Nash in "The Walking Dead" (AMC)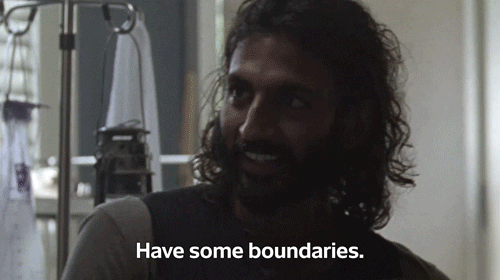 One the biggest characters of seasons 8, 9, and 10, Avi Nash played Siddiq who indirectly caused the death of Carl Grimes. He's unapologetically pious, loyal, and family oriented and in a world where people immediately associate Islam with radical violence, characters like Siddiq in worlds as expansive as "The Walking Dead" are important.
10. Summer Bishil & Arjun Gupta in "The Magicians" (SyFy)
Huge Shoutout to SyFy for having two series regulars of South Asian descent on the same damn show! Summer plays Margo Hanson, who is not only another South Asian dominating in sci-fi, but also continues to dismantle the notion that South Asian girls are boring and timid. Margo's a party animal and she's not afraid to tell it how it is – oh yeah, and she's smart as hell.
Arjun Gupta's character, Penny Adiyodi, is snarky AF, stylish and for four years now, he has proven that South Asian men can be complicated, sexy, strange and totally engaging series leads. If you've been sleeping on this show, it's time to catch up, folks, just for the South Asian representation alone!
11. Karen David in "Fear the Walking Dead" (AMC)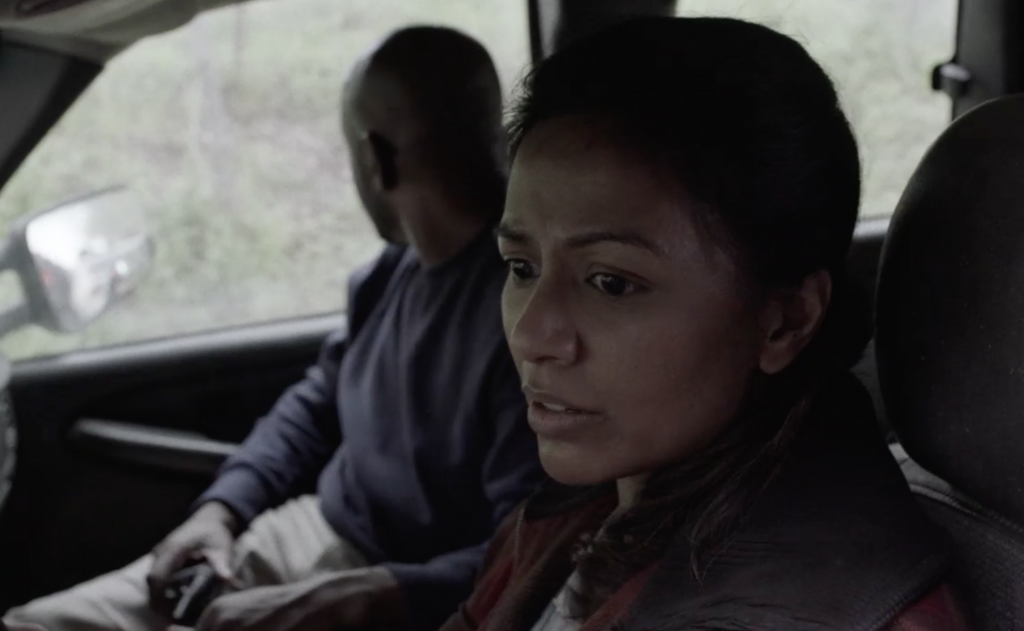 Joining a cast after four seasons can't be easy, but Karen David seamlessly integrated into the "FTWD" family with a complex arc, and provided an emotional support for Lennie James' character, Morgan, in the fifth season. Bonus points: Her entry into the series was pretty badass. 
12. Vinny Chhibber in "The Red Line" (CBS)
Though it was (unfairly) cancelled after one season, the CBS drama "The Red Line" featured some of the most progressive characters and storylines on network TV. The series followed the aftermath of a mistaken shooting and killing of an unarmed African American doctor, Harrison, by a Caucasian officer.
Vinny Chhibber played Liam, a friend of Harrison's husband, Daniel, and high school teacher to the couple's adopted daughter, Jira. In just a few episodes, Chhibber made a lasting impression as both Daniel and Jira's support system at school. It's a shame the series didn't last long enough to grow Liam's storyline & possible romance with Daniel.
13. Mandip Gill in "Doctor Who" (BBC America)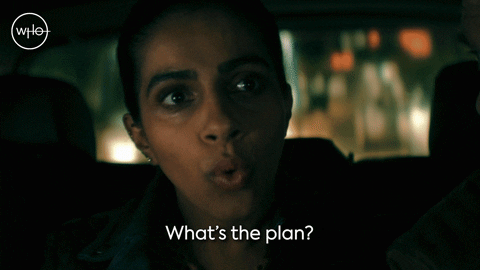 In this season's revolutionary first female Doctor, Mandip Gill plays Yasmin "Yaz" Khan. A member of Team TARDIS Yaz's investigative skills and general versatility helps the Doctor solve problems. She's an incredible negotiator and has an encyclopedic knowledge of history, which we also love for the culture.
14. Geraldine Viswanathan & Karan Soni in "Miracle Workers" (TBS)
Yet another basic cable network show with two South Asian series leads. Who else is pleasantly (& extremely) surprised? Geralding Viswanathan & Karan Soni play Eliza & Sanjay, two angels who try and save the world from destruction by God (played by Steve Buscemi, seriously) along with low-level angel, Craig (played by Daniel Radcliffe). The series is a hilarious look at humanity through a fantastical, yet sweet lens, and both Viswanathan & Soni's comedy chops really shine. What's really interesting is that the series is an anthology, and all of the leads will return for Season 2 for a completely different story.
Also, shoutout to Viswanathan for killing it on the film side as well, with the release of Minhal Baig's "Hala." Check it out now on Apple TV+.
We should be incredibly proud of the versatility of roles on this list, and it's important to note these are only SOME of them. Slowly but surely, we are continuing to dismantle the notion that South Asian representation is exclusive to being as "ethnic" or "traditional" as possible.
We are showing the world that the existence of Lily Singh, Mindy Kaling, and Hasan Minhaj does not mean we are complacent – we're just getting started, baby. Bring it on, 2020.