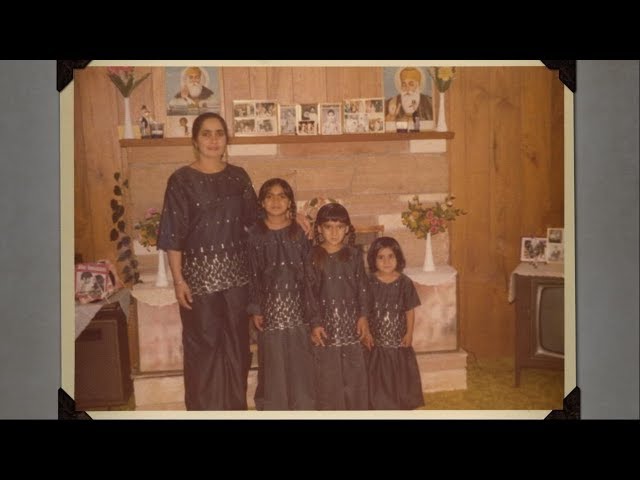 When I decided to go and see "Because We Are Girls" at Toronto's Hot Docs festival, I wasn't sure what to expect, but I was anxious.
I was anxious that this film was being showcased on such a large documentary filmmaking platform, with the potential to affect many audiences in different ways — some of whom would walk away triggered, and others who would leave inspired to advocate for change. I was anxious that this film bore such a huge responsibility — owing to its title and description — to represent the Punjabi community in Canada sensitively at the same time as speaking out firmly against the global issue of violence against women. I was anxious that this particular film was directed by a community member herself, and that its subject was a South Asian diasporic family. It is so rare to see one of our own fiercely telling our community's stories, that too on such a mainstream platform, so when it happens it feels like a landmark event.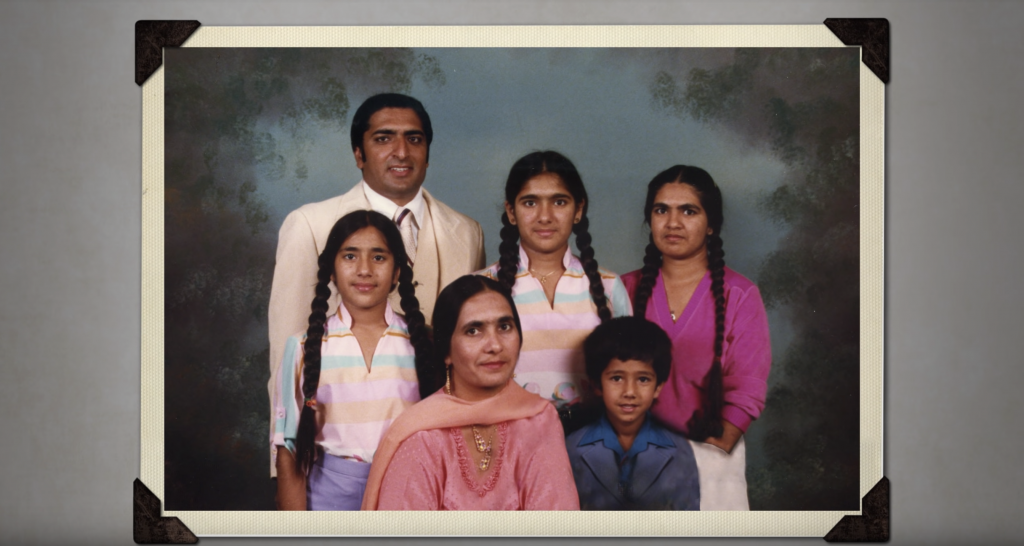 This anxiety was thus, for me, rooted in excitement that "Because We Are Girls" was being shown, but also in a profound nervousness as to how it would be executed and, most importantly, how it would be received by a mainstream audience. This film felt like a coming together of many important issues: it was a commentary on the importance of representation of South Asian diasporic stories, on the secrecy, the shame, and the deep trauma that so often accompanies sexual violence, and on the ethics of filmmaking. In other words, in subtle ways, it was a reflection of who gets to tell a particular story, who should tell that story, who is included/not included in the storytelling, and what that means for the production of a film as a whole.
As a social researcher, writer, educator, and equity & inclusion strategist who has spent years grappling with the ways that filmmakers create, audiences receive, and the media reports on violence against South Asian women in Canada, I also had a vested interest in watching this documentary. Like so many others, I am tired of hearing again and again about the horrors of sexual and 'honour' based violence that continues to plague many of our communities; and yet, these narratives remind me how important it is to keep doing the work. After all, it may only be through repetition that a change in attitudes and behaviour happens.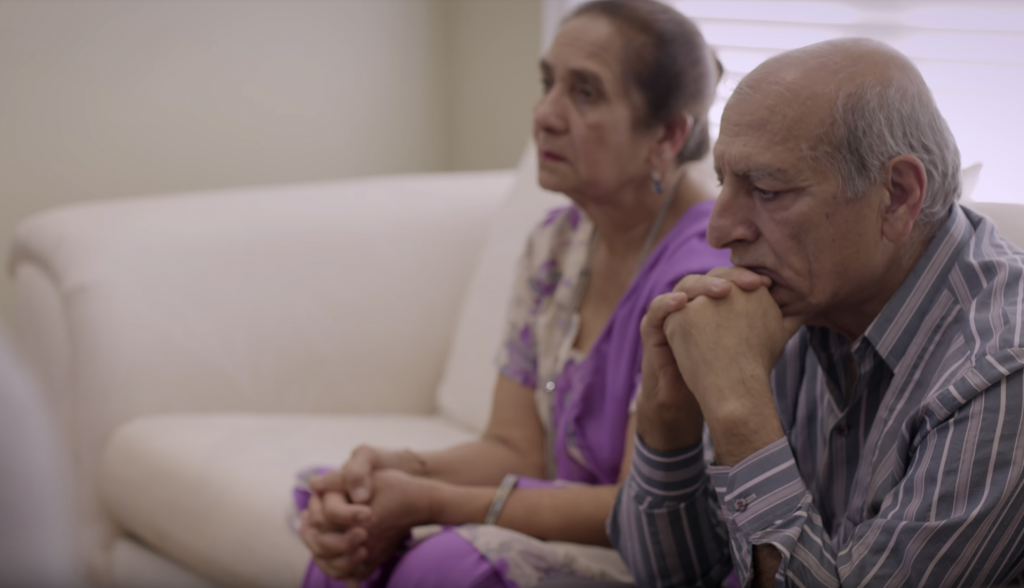 So, with all of these thoughts, assumptions, and expectations floating noisily around in my head, I curiously went to watch "Because We Are Girls" and, in all honesty, I'm still processing the experience. Because it strongly relies on the kitsch, the melodrama, and the romanticism of the Bollywood film genre to give life to characters beyond the film's central topic, and because it centers on a family's secret and on the evolving relationship between three sisters as a result of this secret, "Because We Are Girls" feels both microscopic and larger than life, it feels both heavy and light.
Indeed we, as the audience, are looking in on a personal family tragedy that has important implications for the ways in which we understand, acknowledge, and respond to issues of sexual violence within South Asian — and specifically Punjabi — communities in Canada and globally. The kitsch, melodrama, and romanticism serve to remind us that while it's important to have a wider audience watching and engaging, at the end of the day this is our story, our context, our community; it's time we watch, listen, and use our voices for change.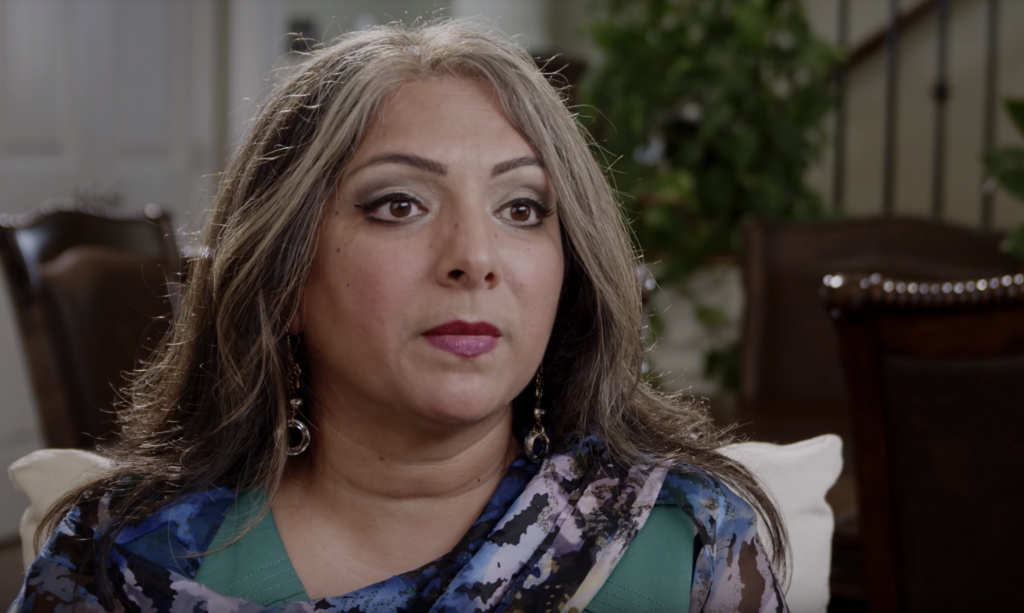 Thus, for me the most gripping parts of the film were the parts that asked me, the audience member, to think deeply or differently about gender norms and/or family narratives, as I have grown up experiencing them within my own South Asian/Punjabi diasporic culture. For instance, various popular scenes, stories, and songs pulled from old Bollywood movies aimed to shed light on subtle but destructive messaging about gender and about control; these scenes and stories were then juxtaposed with a long scene at the end of the film capturing a difficult family conversation, where many of these subtleties were exposed and enacted in real time – where destructive gender norms were no longer Bollywood fiction, but actual fact.
The entire film was, in effect, a beautiful yet tragic illustration of the ways in which the personal and the political are mapped onto the bodies of South Asian women.
In my own processing of "Because We Are Girls," I spoke with Director Baljit Sangra to get a behind-the-scenes understanding of what motivated her to create it, why she felt that this family's story was important to share with Canadians, and what she believes the film's political objectives are. Throughout our conversation, Baljit mentioned that this film is, for her, a call to action "to take the shame and blame" out of sexual assault incidents, to unpack trauma associated with sexual violence, to incorporate more community members, more men in the conversation about abuse.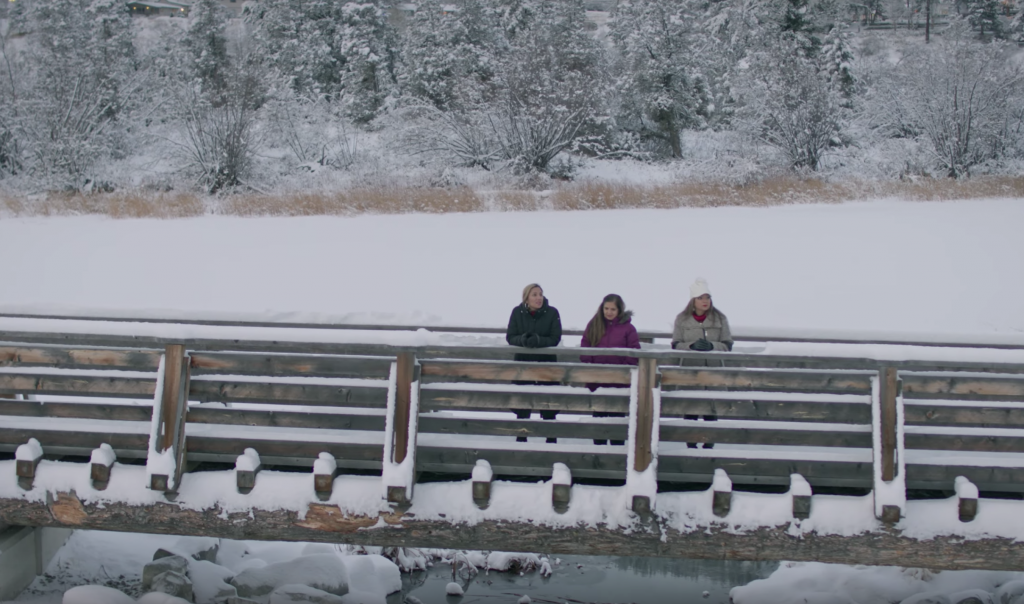 Furthermore, this film was, for her, an important opportunity to "express the views of the underrepresented" and to move beyond harmful stereotypes about South Asian, and particularly Punjabi, women. She explained that this film, among many others, was her personal attempt at "vying for space and truth in the age of fake news." She said to me, matter-of-factly:
This is kind of like [my] seva in a way.
Over the past few months, "Because We Are Girls" has remained in the spotlight, as the sexual assault case that forms its main subject has been unfolding at the same time as the film has been traveling. After its showing at Hot Docs, the film went to the DOXA Documentary Film Festival, where every show was sold out and received multiple standing ovations. While there are plans for it to go to more festivals and community screenings in Canada and overseas, for now, it will receive a limited release at the Vancity Theatre from July 5-11, 2019.
I mentioned earlier that as a writer, researcher, and advocate, I am exhausted from continuously doing this snail-paced work, but at the same time I know how important it is to continue speaking out against sexual violence, to continue fighting for recognition, and to continue telling our stories.
This was never made more clear than a few weeks ago when, as I was preparing this review, I got the news that the convictions against the accused in the case upon which "Because We Are Girls" is based were tossed over by the Supreme Court of Canada because of court delays. As powerful, and as emotionally triggering as this documentary was, and as hopeful as I left the theatre regarding the case itself, this news brings me back to a grim reality.
https://www.facebook.com/682498852121530/videos/2308078819285551/
I'm left questioning, what does this say about how far we have (or, rather, have not) come as a society when it comes to sexual violence against brown [and black] women? How many more films need to be made, and how many conversations need to be had for real change to take place?