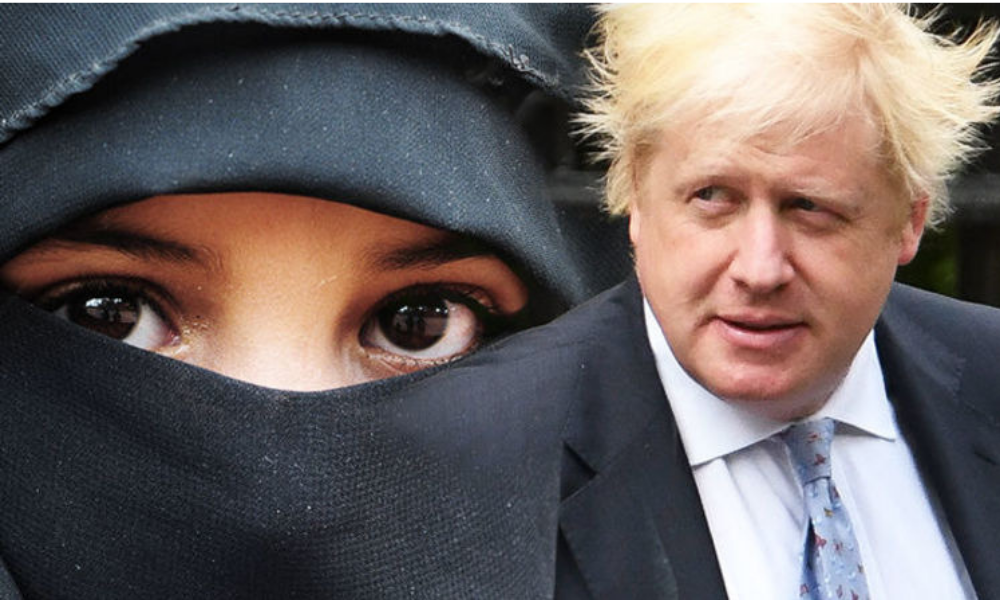 Comfortably winning with 66 percent of the vote, former London Mayor Boris Johnson became the U.K.'s new Prime Minister this week, ending the race for the Tory leadership. While his main focus will be to deliver Brexit and "defeat Jeremy Corbyn" as he put it in his speech, many marginalised and ethnic communities ponder what a Johnson leadership will mean for them. 
It's reported that he will aim to appoint a cabinet that reflects a "modern Britain." This will be made up with a number of female and ethnic minority members of Parliament, which on the face looks progressive. However, when you think about the inflammatory statements he's made over the years with no real apology or retraction, as well as the controversies surrounding the key players he's set to appoint, this move begins to look more like a thin veil to avoid further criticism.
Sajid Javid, who has become the first South Asian Chancellor, stripped Shamima Begum of her citizenship, rendering her stateless, and was accused of 'human fly-tipping' as the move was politically motivated. Meanwhile, MP Priti Patel has made a comeback after being sacked by Theresa May for conducting 'off-the-books' meetings with senior Israeli officials during a 'family holiday.
I am deeply honoured to be appointed as Home Secretary by our new Prime Minister @borisjohnson. Looking forward to working @ukhomeoffice to prepare our Country for leaving the EU, leading on matters of national security & public safety & keeping our borders secure.

— Priti Patel MP (@patel4witham) July 24, 2019
In the past, Johnson's inflammatory comments have not only been racist but also misogynistic and classist. No matter what tactics he deploys, as far as these communities are concerned, the damage is done.
It's been widely reported but we cannot and should not forget his August 2018 column for the Daily Telegraph, where he wrote that women who wore the niqab looked like "letterboxes" and "bank robbers." He also suggested it was "absolutely ridiculous" that people would choose to wear the "oppressive" religious headgear.
Women who choose to wear a niqab can do so for a number of reasons, some of which aren't connected to religion. In some cases, it can be indicative of their views on sexual modesty, their rejection of Western notions of sexuality, their desire for increased mobility or privacy in a social environment dominated by men.
Johnson's actions simply fuel casual racism and discrimination, which has increased since the Brexit referendum. According to a survey from Opinium, 71 percent of people from ethnic minorities reportedly faced racial discrimination; while it's suggested "racists are feeling increasingly confident in deploying overt abuse or discrimination."
Johnson is complicit in this — when asked about his Islamophobic comments regarding the niqab, he simply said,
The public feels alienated from us all as a breed of politicians because too often they feel we are muffling and veiling our language. I will continue to speak directly.
What Johnson doesn't realise is his words have consequences. Following his comments, according to Stylist Magazine, 
The Islamophobia monitoring organisation Tell MAMA saw a spike in verbal attacks against Muslim women, many saying they were called 'letterboxes'.
This kind of influence is exactly why Muslim women and other targeted communities feared this outcome – because it impedes on their safety, and their right to religious expression. 
Johnson also took aim at African communities in another column in 2002 writing that former Premier Tony Blair would love touring the continent because he will be greeted by "cheering crowds of flag-waving piccaninnies," which is a racist slur for a dark-skinned African child, and "the tribal warriors will all break out in watermelon smiles to see the big white chief."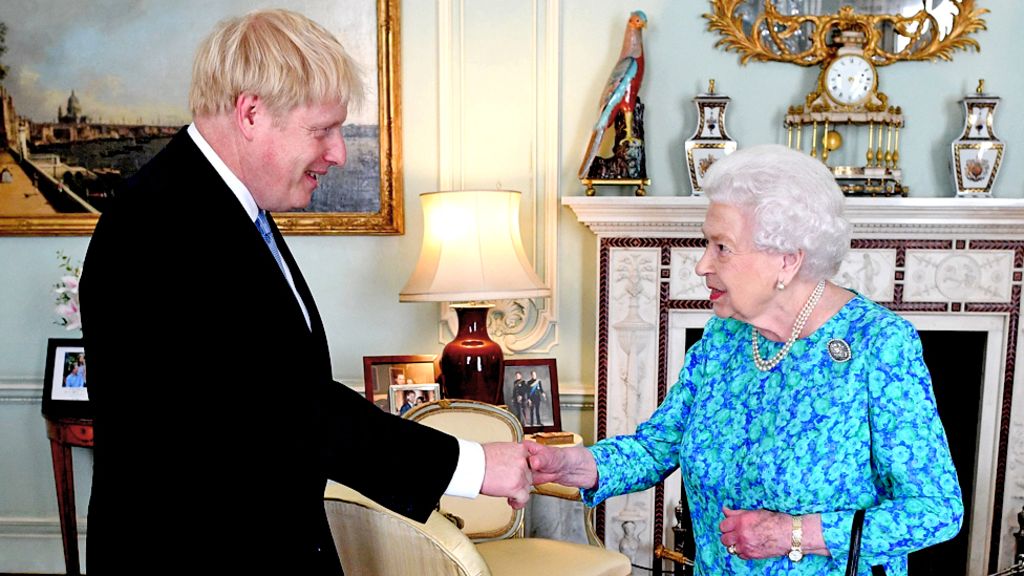 Considering the large ethnic minority communities in the U.K., Johnson's loose language and his habit of simply brushing it off rather than taking accountability sets a precedent and normalises the rise of discriminatory remarks which is then fanned off as mere ignorance. 
Even during his time as Mayor of London, he suggested that the increase of Malaysian women going to university was simply because of their desire to find a husband. He also waded in as Foreign Secretary on the issue of political prisoner Nazanin Zaghari-Ratcliffe who has been detained in Iran since April 2016, claiming she was in Iran to train journalists. Her family has maintained she was visiting family in Iran — however, Johnson's comments have been used by Iranian officials as a reason to extend her prison sentence. 
This week's deciding vote on choosing the new Tory leadership itself which determined the winner is drawing criticism. It is horrific to think that only 0.13 percent of the population who were also predominantly white, male, pensioners decided who would become the next Prime Minister. Such a decision should have been left to a general election, which is exactly what Johnson wanted when Gordon Brown became Prime Minister back in 2007 calling Brown's win as "arrogance" and accusing the Labour government of trampling on the "democratic will of the British people."
Our place within the U.K. is truly a cause for concern. It was the Conservative party who showed no remorse for the lives lost in Grenfell — a 24 story residential block of flats that was destroyed in a horrific fire — its victims, most of whom were people of colour. Their new benefits system for disabled people had a negative effect on those who depend on this support.
It is also the Conservative party, who severely mistreated the Windrush generation — the population who arrived from the Carribean between 1948 and 1971 and were now facing deportation. People were denied their legal rights, lost their homes and jobs and were wrongly exiled from the U.K. despite being born British subjects and having arrived in the country before 1973. 
We in this Government will work flat out to give this country the leadership it deserves. That work begins now pic.twitter.com/Nqd8SdBDAR

— Boris Johnson (@BorisJohnson) July 24, 2019
For a moment during the early stages of this scandal, I worried about my own family who had come from the West Indies. That feeling of uncertainty really solidified the kind of country we live in right now. 
With Johnson's appointment, it's only set to look bleaker for marginalised communities. His unethical past and reluctance to apologise for his prejudice remarks towards people of colour sets the tone of what we can expect, which is a Prime Minister who prefers to make a name for himself by uniting his supporters, rather than the country.