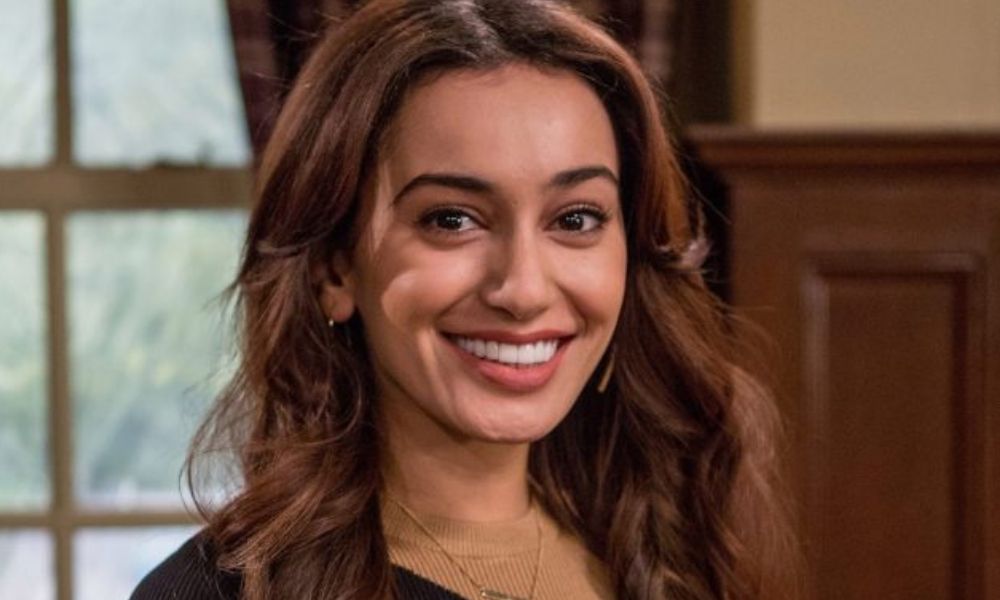 In April of this year, British Asian actress Shila Iqbal's role as Aiesha Richards in "Emmerdale," came to an abrupt end following the discovery of a derogatory term to describe black people, frequently appearing in her tweets in 2013.
https://www.instagram.com/p/BvR9iSZnDoW/
The discovery of racist language used by South Asian men and women is a fate that has been publicised several times over the course of recent years. Two months shy of Iqbal's dismissal, saw Bollywood actress Esha Gupta likening footballer Alex Iwobi's face to that of a gorilla. The comparison of black people to animals being an all too common trope rooted in historic white supremacy. Furthermore, the issue of South Asian mainstream artists claiming the 'N' word in songs, has been widely reported.
Gupta's and Iqbal's racist comments are a nod to the virulent antiblackness so entrenched within South Asian community. The use of the 'N' word, comparison of black people to animals and, the championing of black people only when they are in positions of traditional middle-class professions such as doctors professors or engineers, may have been rhetoric all too present within the four walls of our family homes.
Whilst online platforms are saturated with articles surrounding antiblackness within the South Asian community, it's important to discuss the underlying reasoning underpinning South Asian men and women's use of racist slurs. A sense of entitlement may be rooted in the supposed proximity of the South Asian struggle to that other person of other people of colour groups such as Pakistanis and the Black community.
Esha Gupta can block everyone calling her out on her racism. @Arsenal time to drop this woman as ambassador. pic.twitter.com/Mrkp0sEI9R

— Rt Honourable Kris CBE (@bajankris) January 27, 2019
The notion that the South Asian community have a similar and shared experience of oppression alongside other ethnic minorities (at the expense of white supremacy) seems to soften and justify the use of slurs to other men and women of colour as a whole. This sense of the oppressed being predisposed to direct slurs to another oppressed group has manifested in the apologies issued amidst the aftermath of racial scandals. For example, in the apologetic tweet issued by Gupta in response to her comments regarding Iwobi, (as published on the Hindustan Times) she states,
It was us discussing our frustration during the game. Sorry as I didn't realise it was directed towards racism. Laughed over the spur of the moment, which was the game's result guys. Been a victim of racism myself before. But this is not something I am proud of. It was a fault, sorry guys.
Gupta weaponises the fact she herself has experienced racism in an attempt to deflect her blame of the situation. Furthermore, claiming ignorance by saying she didn't know the racial connotations of comparing black men to monkeys, also appears to be an exercise in shifting moral responsibility and of defending any claims of racism.
Similarly, in Iqbal's statement following the discovery of her old tweets, she asked for consideration to be placed on certain members of the Muslim community tweeting their contempt over her 'sinful' Emmerdale role. Whilst this unjustified in its own right, her own experience of racism lacks relevance in the context of her apology toward the black community.
https://www.instagram.com/p/BwrjWmHn8-y/
There appears to be an element of claiming innocence running through apologies for racism which in turn, manifests in varying degrees of subtly. Where Gupta feigned ignorance, Iqbal clearly stated that her actions were without negative intentions and that she wasn't 'abusing anyone', once again shooting herself in the foot. The use of derogatory terms to refer to black people is verbal abuse and deeply problematic in the wider context of antiblackness and white supremacy.
Using other factors such as own experiences of racism or what is heard in rap songs as a scapegoat for taking accountability for racist remarks, is a deviation from an apology that is sincere and appropriate. Furthermore, even (in a rare case), there wasn't an intention of malice underpinning the use of slurs, such remarks are still a problematic and very real reflection of white supremacy and internalisation of racism.
There are two core issues at the heart of the use of high profile South Asian celebrities being in the firing line at the hands of racist slurs. One being the entitlement to use racial slurs against people of colour in the first place, and the second being the lacklustre apologies that follow the discovery of using them. High profile South Asian men and women have a duty to refrain from upholding racism that is so unfortunately associated with South Asian communities. To allow racism to be perpetuated as well as not taking responsibility for it is creating another shameful shadow on our communities.