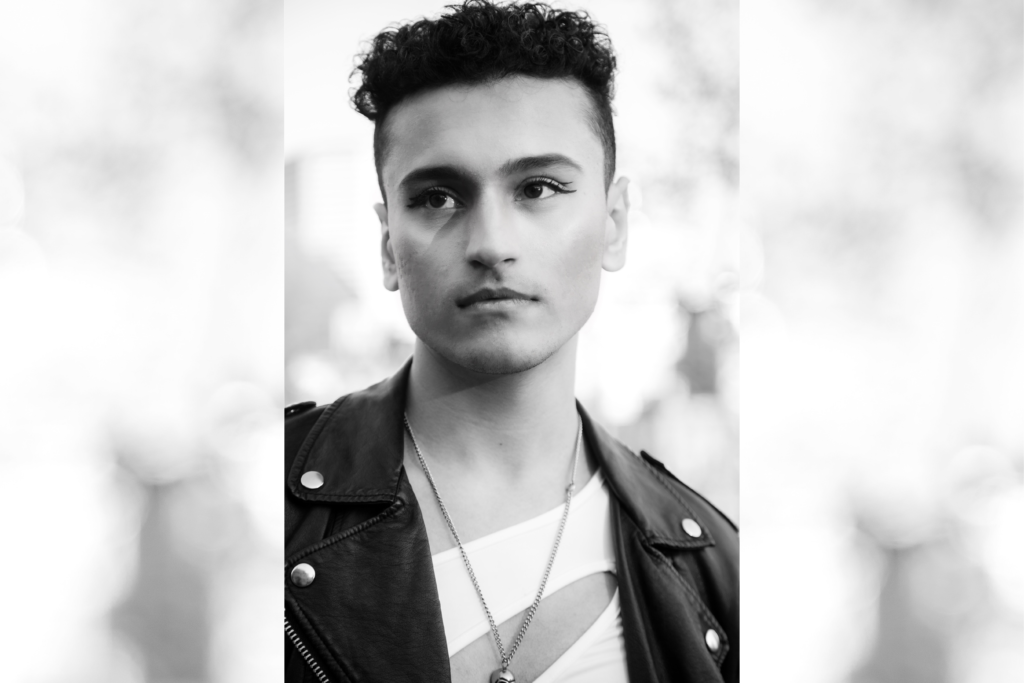 Fashion is a form of self-expression, yet for centuries it has been categorised into two distinct forms of gender, namely male and female. Dresses are 'womenswear' and trousers, more popularly, 'menswear'. But as the world breaks away from the shackles of traditional, binary gender distinctions, fashion is also changing its perspective. And in the LGBTQ+ community, fashion plays a far more crucial role. Combined with creative photography, it serves as a bold statement against conformity — an expression of the repression they continue to face, and a release of the restrictions placed upon them. 
Muhammad Burhan is one such active individual who's proudly treading this path. Born and raised in Pakistan, Burhan took fashion and photography as an outlet and a way to express the pain he faced growing up queer. He continues to wear gender-fluid outfits as a way to organically express his identity and to serve as a reminder of the battles this community continues to face. Passionate about the environment, Burhan shares the trials and tribulations of his journey in an exclusive chat with Brown Girl.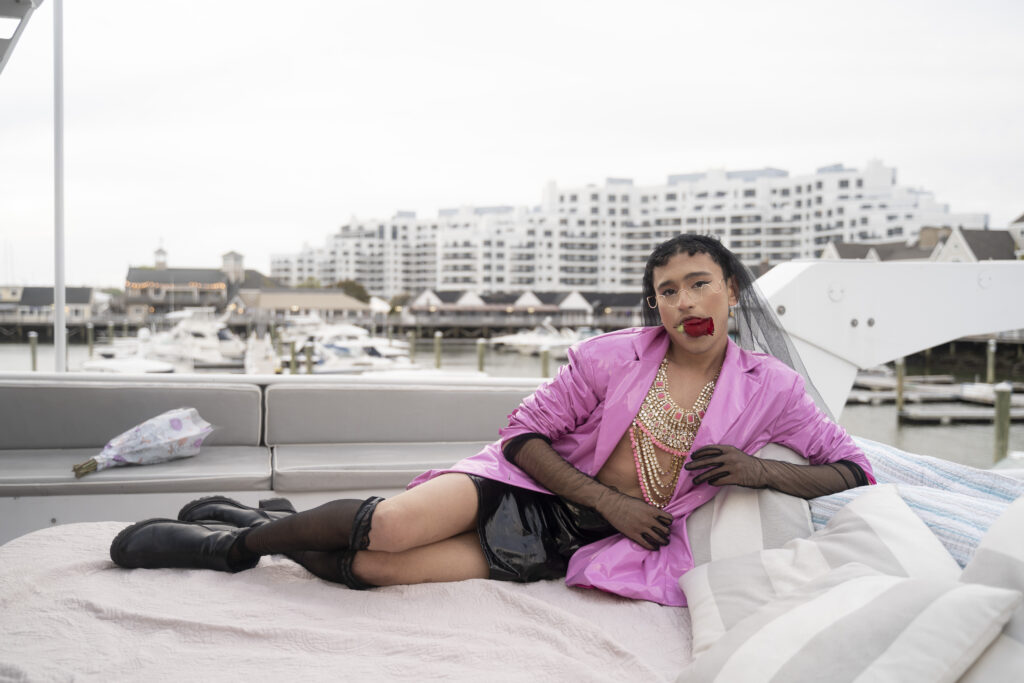 Tell us about your journey and how it all started.
Over the course of my life, I have shunned the pessimism and cynicism that came with the adversity I battled to overcome. My optimism became a strength for me in what were otherwise difficult circumstances. I have lived an incredible and transformative journey, from surviving sexual violence to being bullied every day in the middle to eventually making my way up to one of the best high schools in Pakistan on a full scholarship. My life has been a rollercoaster ride and I wouldn't have chosen it any other way. 

"Life is tough, but tougher on some than others." I realized this very early on in my life, that being born to a lower-class family, my life would be harder, and being trans, queer, and gay was just the cherry on top. My story began at a time when I hadn't even opened my eyes to this world. Right before my birth, my father moved with my mother from a village in Khanewal, Punjab to Rawalpindi in the hope of a better future and to escape from the daily taunts that my mother had to face for having a darker skin colour. The inability of my mother to work due to cultural norms, even though she wanted to help with household finances, added to my class struggles.  

My school fee was an affordable luxury for my father, who survived on a small salary he received from his job. I started my academic journey at a school that did not even have proper furniture to sit on, and changed schools on scholarships, eventually entering one of the best private high schools in Pakistan on a full scholarship. This is when I saw the dream of a world bigger than Pakistan and decided to apply to a US college without knowing anything about US culture. 

Coming to the US after having lived a life in Pakistan where I was never accepted for being feminine and queer, I struggled with imposter syndrome. I thought that just me, being in a room with people, can be a burden to others. Therefore, I had a very people-pleasing mindset which I worked hard over the years to unlearn. Many of these social issues were what I inherited from generational trauma  — something many of us in the south Asian diaspora can easily relate to.
Where did your interests in creative photography stem from? How did you get your name out in public?
When the pandemic disrupted everyday life, I went back to Pakistan, leaving all my creative gigs in NYC, to live with my family. And during that period of isolation, I got the time to self-reflect for the first time in my life. It was also a time I saw other queer men, who I was romantically involved with, in Pakistan, either getting married or engaged to women but still living their LGBTQ life on the down low. But I wanted an honest life for myself, so I decided to share my identity with my parents. Of course, with my parents being uneducated and lacking exposure to the world outside of Punjab, Pakistan, they didn't know what terms like gay and queer meant. When I tried to show someone like me to my parents, I couldn't find anyone on the internet — someone who was born and raised in Pakistan or was from my background. This is when I realised how much we lack in terms of queer Pakistani representation. Today, I fight to create visibility and representation for that 8-year-old Burhan getting bullied somewhere. If I had seen more people like me when I was young, I can't imagine the wonders it would have done to my self-esteem and confidence in school where I was severely bullied and assaulted on a daily basis.

View this post on Instagram

I decided to challenge these hetero-colonial mindsets with creative photoshoots using makeup and different south Asian clothing/jewellery. I tried to challenge what we have been taught by society to repress and that's how my online persona was born. Each of my photoshoots highlighted a social issue, like sex education, honour killings, etc and came with well-researched and reflective captions. Unfortunately, all of this was lost when my main Instagram got deleted by the Pakistani government. The creative photoshoots helped me to unlearn generational trauma and deconstruct this socially-constructed gender binary that has been a source of oppression for women and LGBTQ+ community for centuries. The rest is history. All I know is that I transitioned (without hormones or surgery) to be myself and if it wasn't for the creative photoshoots I did, I might not have unleashed my true powers. 
You are obviously a passionate individual with multiple interests including sustainability and public speaking. Tell us a bit more about what all is part of the personality you've become.
Apart from my activism work, I currently work as a product manager in the sustainability tech space and co-chair the sustainability team at my company. Being on a visa in the US, there's only so little that I can do. However, I am constantly striving to incorporate my passion for science, academia, leadership, and activism into my daily life. We have so few queer leaders, let alone any from a Pakistani background. I would love to be that representation for my community. 

Back in high school, when I had just gotten admission on a scholarship and some recent graduates were speaking in English there, I looked at my dad, sitting next to me, and said, "Will I be able to speak in English like that in front of so many people?" Two years later, I graduated from high school as a commencement speaker for over 2000 people and the rest is history. I found it quite challenging to make my queer Pakistani voice heard in everyday life in the US, and public speaking allowed me to turn my pain and trauma into passion and purpose. There are countless South Asian queer issues that most people globally are unaware of. Through public speaking, I wish to highlight those issues in mainstream media to raise awareness and request calls for action. 
What are some of the hardships you've faced in your journey or continue to still face? What is it that you'd like to see a change in society's response to you and the LGBTQ+ community as a whole?
Who I have sex with or my sexuality is the least of my concerns right now. My biggest concern instead is to be able to walk outside without fearing death. As a non-binary person, you aren't safe anywhere. When I go out, women love to say "Yaaas Queen, slay mama!" But nobody asks how I am getting home safe. I want to have a day in life when I can go out in public without having any second thoughts.

View this post on Instagram

I want to post beach/bikini pictures without getting punished for it. My parents live in Pakistan and my pictures and videos have brought enormous stress to their life due to unnecessary interference from aunties and the society in general. Just a few days ago, I got a message from my mom crying at 2 a.m. Both my parents couldn't sleep because of the calls they were getting from relatives about how I have brought shame and dishonour to the family. On one end, I aspire to normalize my existence by creating representation and content. On the other hand, I get threats from my family in Pakistan and am told that my female cousins can't get the right "rishtas" because of my activism work on social media.  

People have issues if I show my skin. They say I am not a good representation of the Pakistani community because I am not modest. People also have issues if I cover my body; they are like, I am disrespecting my own culture because I can't be both queer and South Asian. As a queer person, this constant exclusion from your own loved ones can be very distressing at times, but it also provides me with the strength to continue fighting for inclusivity and representation so that one day my queer kids don't have to feel the same. 

Trans and queer liberation have the potential to set everyone free, so when people see a queer person being themselves in public, it challenges what people have been suppressing for so long. Their only way to react is to hate unless they do the needful to heal from preconceived mindsets. However, healing requires people to leave their comfort zone and most people are not ready to do that. My content is meant to challenge what people have been taught to fear and suppress. It is shameless, bad, and unapologetic. I don't let the online hate affect me, but I am a human being too, and being vulnerable in front of hundreds and thousands of people on social media can be draining sometimes. 
What's a fun fact people don't know about you? 
Most people have known me for my academic and scientific accomplishments but I am a huge history nerd. I love reading and studying how history has impacted the social and cultural life around us. During college, I did a fun project tracing the events that led to the admission of the first women to the Royal Academic Society, the oldest and most prestigious society during the scientific revolution.

I try to use my knowledge about history and culture to educate and raise awareness on social media of beauty norms and gender/sexuality, and how these hetero-patriarchal colonial norms lead to the oppression of women end LGBTQ+ people.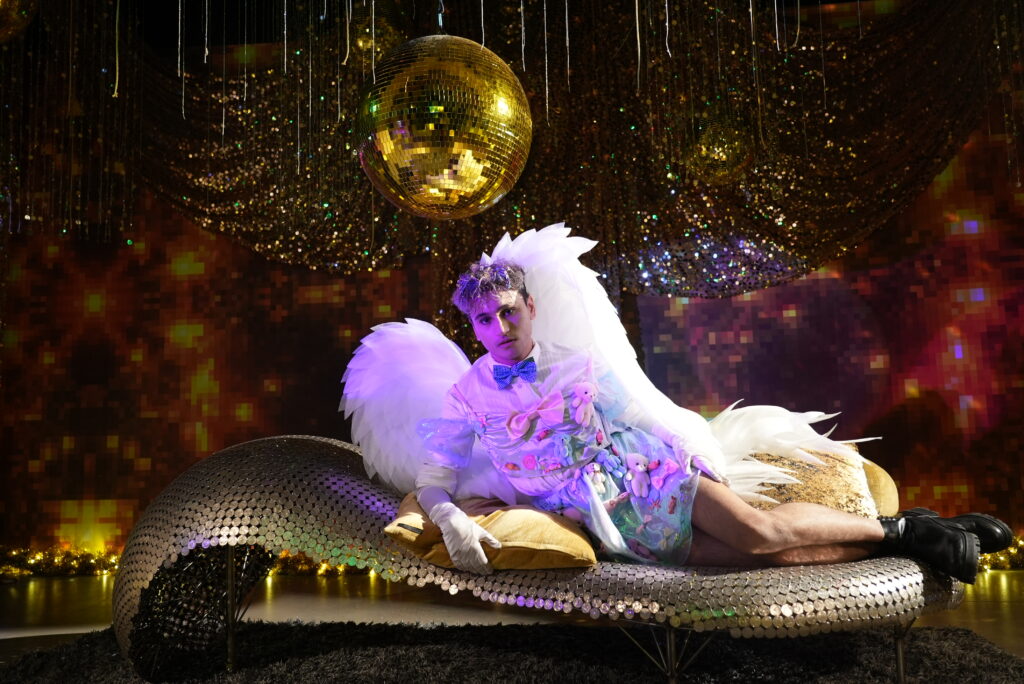 In a country where the LGBTQ+ community is not protected nor accepted, Burhan has fought to keep his identity and to serve as a role model for many Pakistani queer individuals. Over the course of years, Burhan took his struggles and turned them into his strengths, inspiring queer people to be unapologetically open about their identity. Utilising his passion for photography, Burhan paints his pain and his struggles in a new light to further emphasize and advocate for the rights of the LGBTQ+ community.