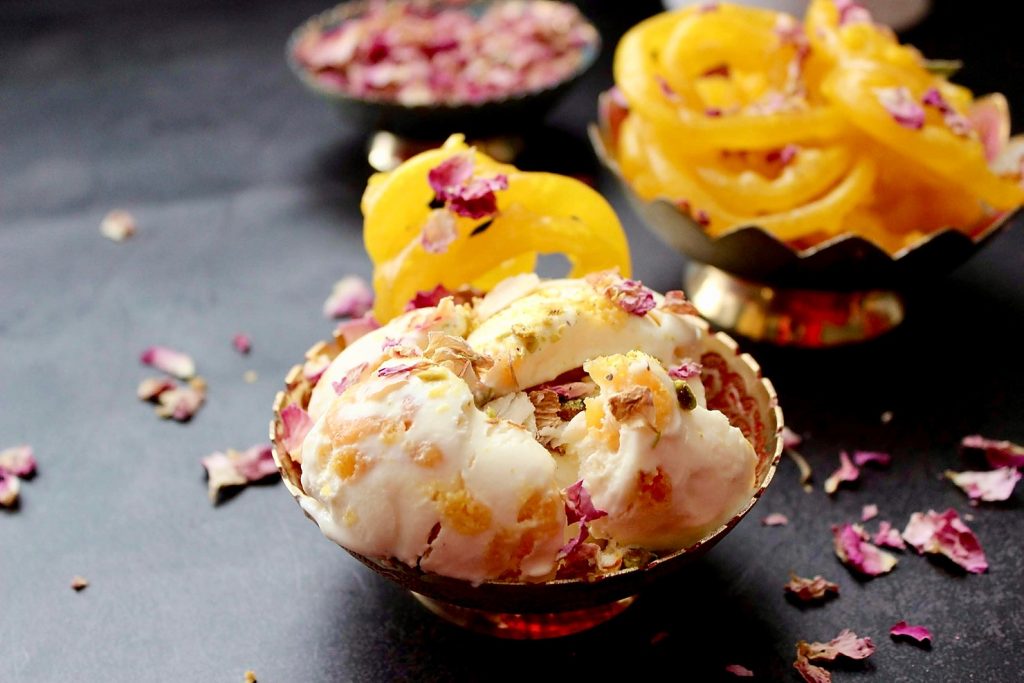 Lohri is the winter festival of North India, celebrated on January 13 to mark the day of Uttarayan (the sun's journey towards the north). From zarda, to makki di roti, sarsoon ka saag, lohri popcorn, rose chikki, jalebi and lassi, we're covering it all on this Lohri but beyond the good food, large gatherings, and folk songs and dancing around the bonfire is how new-age families are breaking the tradition of celebrating *only* the birth of sons. Daughters are seeing the same level of grandeur in celebrations.
It goes without saying Lohri is filled with delicious foods, and to celebrate the big day, we're sharing some of our favorites recipes by food bloggers we love and respect.
This year's lohri menu starts with my personal favorite Zarda, it's sweet saffron rice — a traditional Indian dessert rice dish that's aromatic and infused with saffron, nuts and ghee. I fondly remember my dadima (grandmother) making a small batch after early dinners when she craved the delicately sweet, saffron laced dessert. Its vibrant yellow color and sweet taste make it a perfect dish to serve for a Lohri gathering.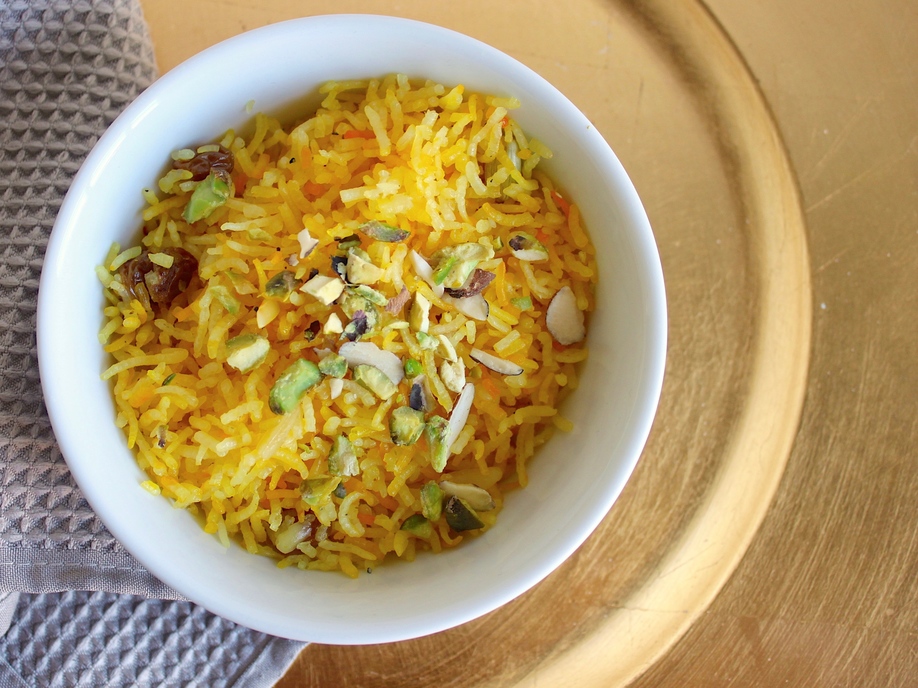 Chikki made with gur (jaggery). All it takes is five ingredients: gur (jaggery), ghee, mixed nuts, rose water and rose petals. This particular version of rose chikki is based on a well-known type we would get during trips to Lonavala, a hill station outside of Mumbai.
Popcorn is a fixture at Lohri celebrations along with rewri, gachak, and til (sesame seeds), try this 'desi caramel corn' spin. Created with a simple syrup of gur (jaggery) and poured over the popcorn this is sprinkled with sesame seeds over top leaving you with a simple recipe with a lot of wow factor for your Lohri celebrations.
As the sweetness of this lassi reaches your sweet tooth, a sweet, irresistible desire urging from your heart, takes over you, making it nearly impossible to leave that glass unfinished.
Sarson ka saag is a very popular winter speciality from the state of Punjab and it's a must-have this Lohri. It is a seasonal delicacy and best enjoyed with makki ki roti, white makkhan and buttermilk during winters.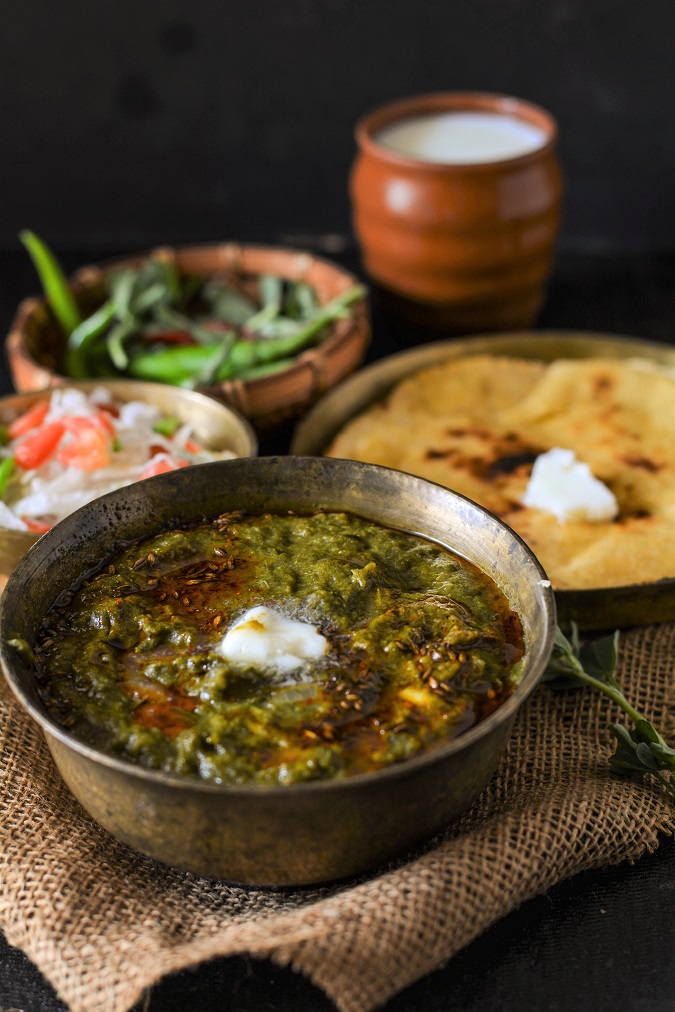 The makki ki roti and sarson ka saag is a meld since ages. So, what could be better than this to make the very amazing maize flour bread along with saag?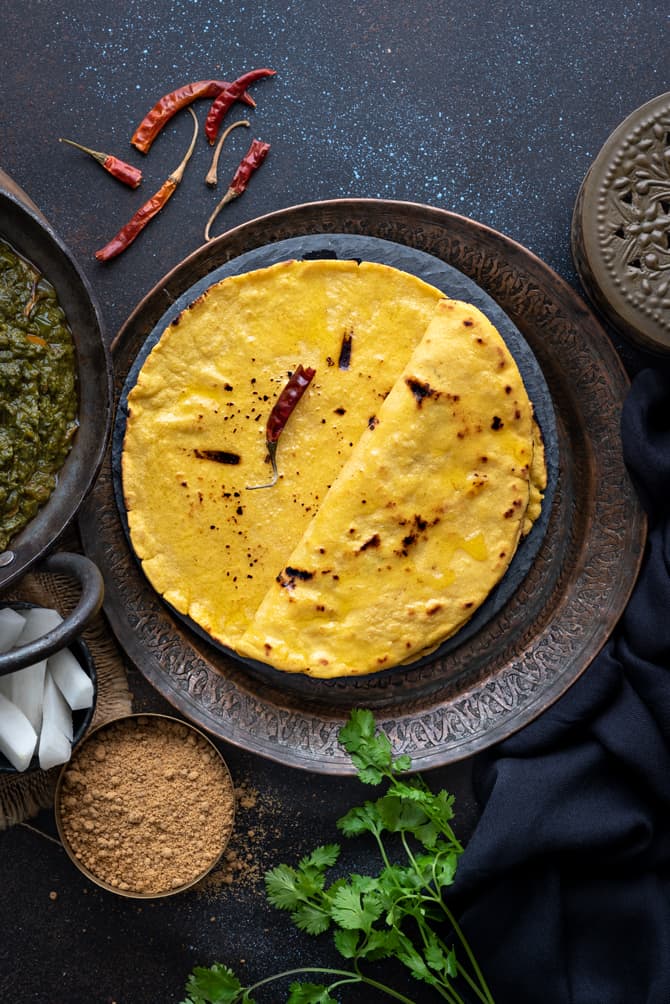 We all love ice cream year-round and jalebi are served at most Indian celebrations, why not combine the two on Lohri?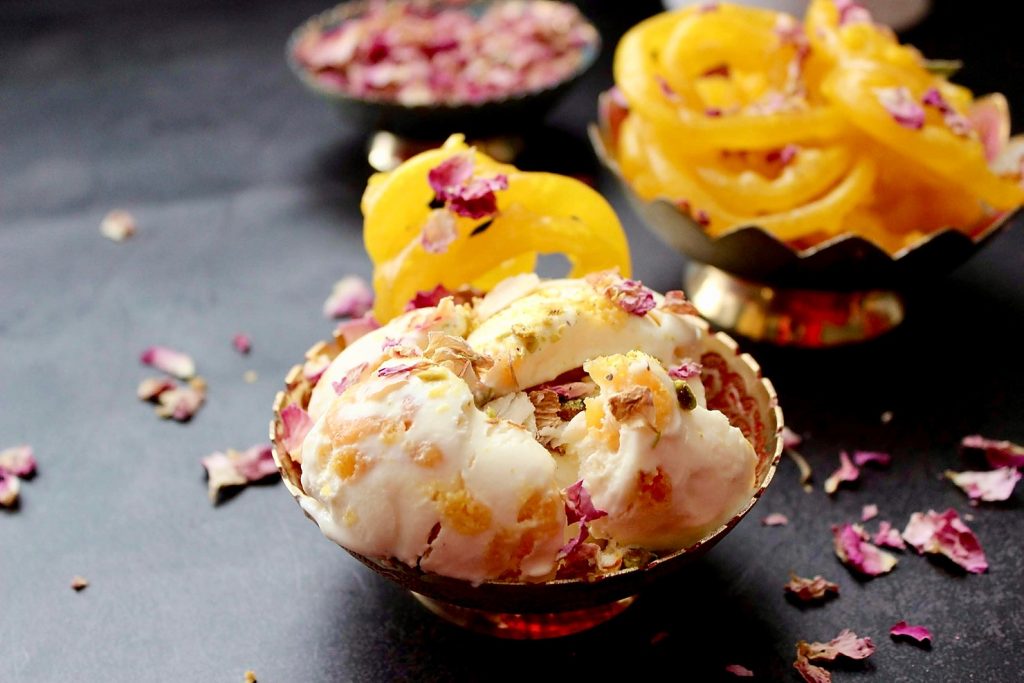 Here's wishing the Brown Girl family a bountiful Lohri season!