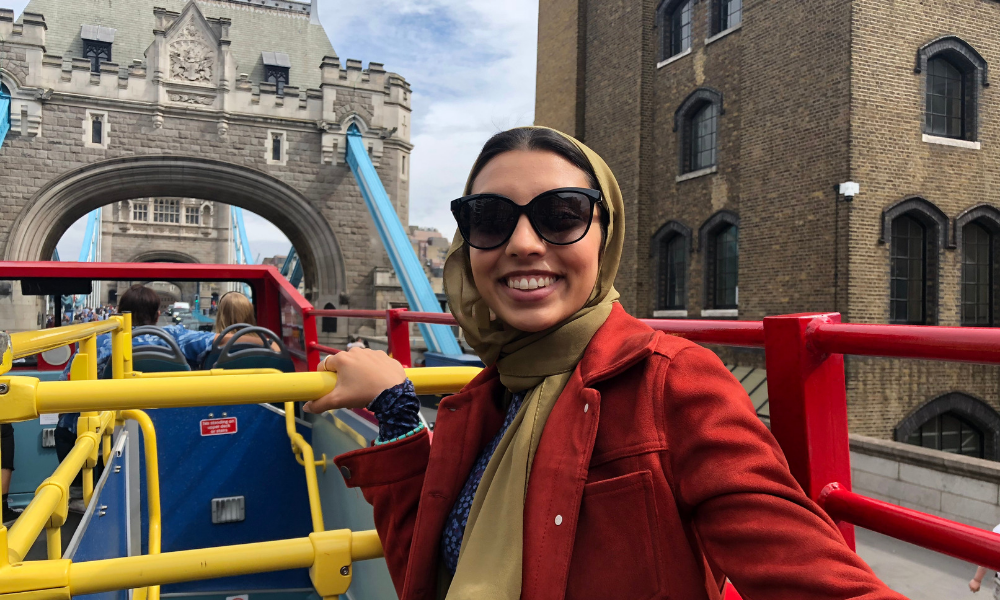 When actor Tom Holland posted a snippet on his Instagram story from "Spider-Man: Far from Home," eagle-eyed aficionados were quick to point out the unlikely appearance of a friendly neighbourhood hijabi. The latest film in the Marvel franchise was released at the beginning of July, and for the first time in its history, features a character wearing the hijab. Brown Girl Magazine's U.K. division caught up with actress Zoha Rahman, who plays the part of Peter Parker's Muslim friend, to find out about her experience with Marvel, and what it means to represent the hijab in mainstream Hollywood.
How did you get into modeling and acting, and was it always something you wanted to pursue?
Yes, they were both something I wanted to pursue. I stepped foot into modelling via agencies and commercials first and met several people who also worked for the film industry. From there on, I was cast in a lead role for a small budget film, a Telegu movie and then 'Spider-Man Far From Home.' I'm a lawyer by academic qualifications and really enjoyed my student life, but my passions always resided with modelling and acting.
What was the transition like from law into acting?
It was a relatively natural transition for me because I was modelling part-time alongside law in my second year of university, before stepping into it full-time. When I worked in commercials and met different people from the creative industry, the transition became much more organic.
How were you approached for the role in Spider-Man?
It was June of last year and my agency sent my profile for this top-secret audition. I only knew the production company's name and that's it! When I went into the audition room, they made me sign an NDA before being given a script that had a line that said, 'Is that Spiderman? What's he doing in London?' I thought to myself, 'okay then!' The good thing is that I only had five minutes to prepare for it so I didn't think too much and tried not to overwhelm myself. I was only overcome with emotions after the audition was done. Three days later, I was offered the job.
Previously, the hijab was always portrayed in a stereotypical manner. How did you make it your own?
After I was offered the role, they asked if I was happy to wear the hijab for it since I don't wear one in real life. I said I was comfortable with the hijab on. I ran to my mum's cupboard, got hold of a dupatta, took some photos wearing it and they really liked the outcome. This was my chance to change the perspective around Muslim women who choose to wear the hijab, When I met the wardrobe team for the first time during dress fittings, they really took my input on how to wear a headscarf, how to tie it and all the different styles you can wear it in. Instagram was a huge inspiration for me for different hijab styles, and I'm very grateful that the wardrobe team took all my suggestions on board. We played around with different knot styles, colours and materials. I was also very particular regarding my clothes and how they should be represented with the hijab on which was well received.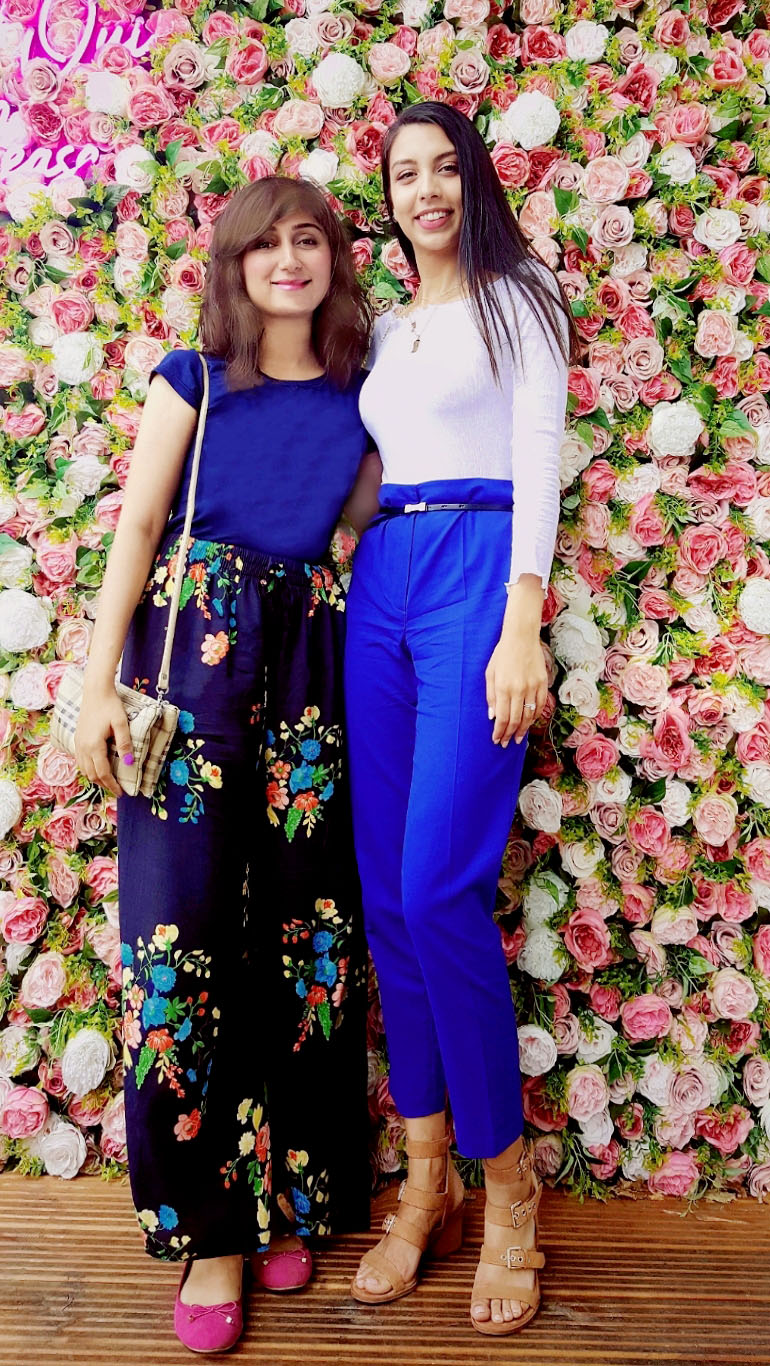 What was your experience of acting like with the hijab on?
Everyone on set is super nice and professional, but I did feel a little bit of hesitation towards me. Since i wore the hijab on set, most of the crew and other members of the cast didn't know that I didn't wear it in real life. The first time we had a gathering outside of work for the entire cast and crew, many people had trouble recognising me! It was such a Peter Parker/Spider-Man moment. I noticed when I didn't have the hijab on that people would be much more comfortable in speaking to me about anything and everything. The biggest hesitation I encountered were in other parts of Europe, such as Venice and Prague. London is incredibly multicultural and people can easily go unnoticed. However, it's not as prominent in other parts of Europe. It was never an outwardly negative feeling, but I would almost always get second looks and people weren't as comfortable approaching me.
What was it like to work with the cast, especially Tom Holland and Zendaya?
They are the loveliest, all of them! They are so amazing and professional. I was very nervous on my first day, but they made everyone feel so comfortable. Tom is such a sweetheart – every morning he'd say hello to the cast and ask how we were doing. Zendaya is incredible – such positive energy.
https://www.instagram.com/p/BzWBmOlhuJg/
How much did you know about Spiderman's plot, especially Mysterio, before taking the role?
I was just as surprised as everyone else when I saw the film for the first time at the premiere! So much of our script was blacked out during shoots because it was full of spoilers. Fortunately, our scenes didn't require us to know every single detail of the script. It helped that we didn't know because we had fewer things to hide from everyone. Being a comic book fan, I knew about Mysterio's character because I'd read about it. However, I didn't know how they'd approach it in the film because those twists were taken out from the script. So, I went in for over three months of filming for this movie, without knowing what the story was!
How intense was the filming schedule?
It was very intense. We had two consecutive weeks of night shoots, where we woke up at 6 p.m. because we filmed throughout the night. These were the carnival scenes, towards the end of the film. In general, it was an incredibly intense schedule because we had long 12-14 hour shoot days. Especially in costumes when you can't lay down for a bit or eat or snooze, it can be exhausting. 
What are your upcoming plans, and what can your audience expect from you?
I'm currently working on a short film and another Bollywood production. The latter is a Kabir Khan film called '83' (based on the 1983 World Cup), that stars Deepika Padukone and Ranvir Singh. It's a small role but very different, so I'm quite excited to see how people will react once it's released.