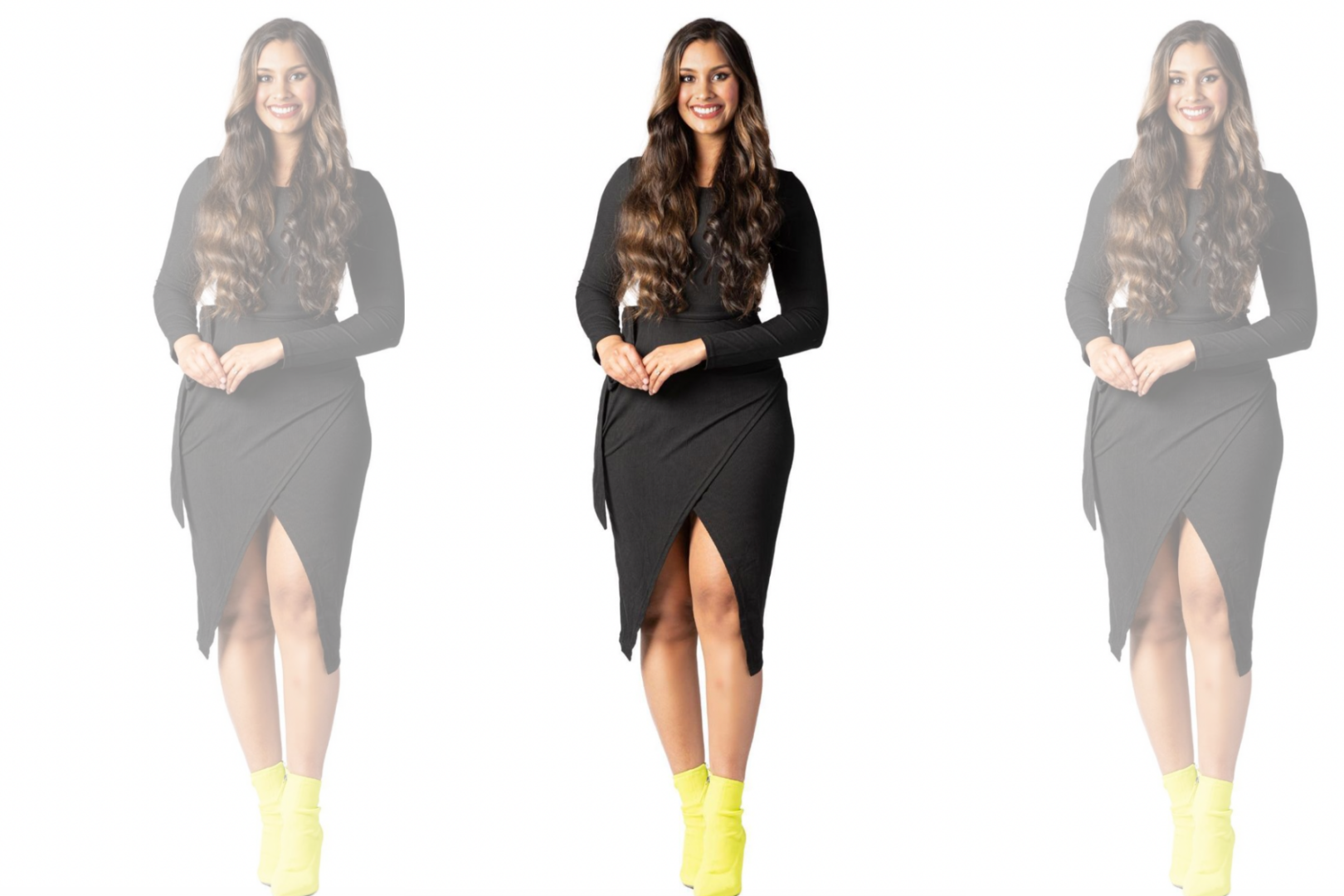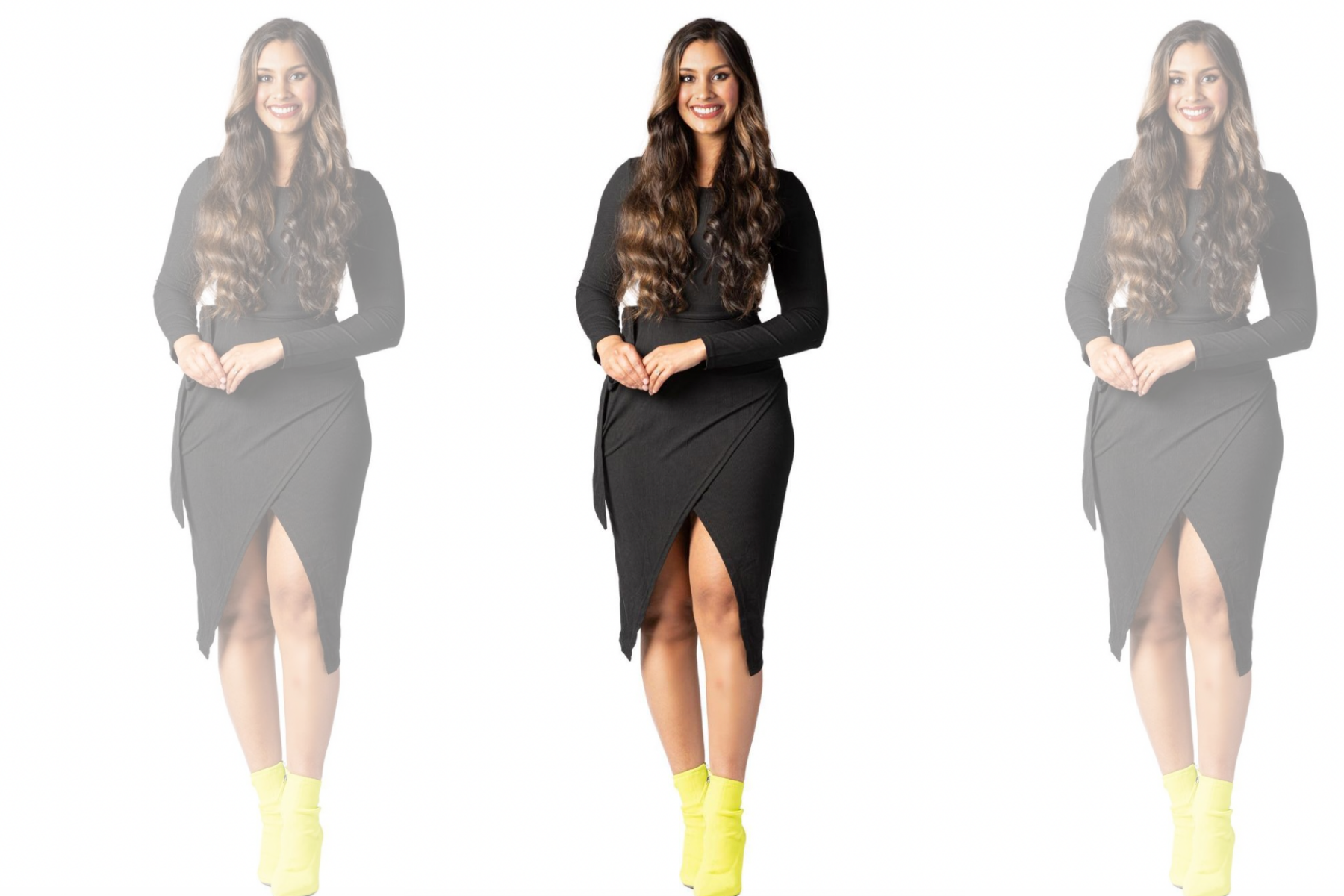 The expansion of digital content across radio, television and the internet has allowed audiences to engage with media rapidly. As technology advances, the entertainment industry has grown exponentially and people have a wealth of information at their fingertips in the blink of an eye. Since high school, Deepa Prashad was fascinated by this power of media and aspired to be an on-air personality who could interact with viewers through creative content whilst representing her Indo Caribbean heritage. After navigating the competitiveness of Canadian broadcast hosting for seven years, Prashad continues to push herself into various modalities of media and add to her growing successes, while championing others to share their own authentic content.
View this post on Instagram
Self-confidence and the desire to show a different perspective on entertainment prompted Prashad to be interested in broadcasting. While initially nervous about her family's reaction to a nontraditional career path for Indo Caribbean women, Prashad received her parents' full support and became the first person in her family to study broadcasting at Ryerson University in Toronto, Canada.
She began applying for television-hosting positions in her first year despite not having any experience or a finished degree, affirming, "I totally believed in myself and my capabilities." 
In an interview with Prashad, we delve into her career path, diverse representation in media and her courage to create and promote content that reflects her individuality.
How did you begin your career in hosting and digital content production?
The kids channel I watched growing up, The Family Channel, was doing a nationwide casting call for their new TV host. The host would host interstitials between shows, digital series, and do TV show and movie interviews. I didn't have an agent at the time so I applied on my own. I was called in for my first audition ever and it was quite shocking. A room full of 10 to 15 people just observing me as I delivered lines and did mock interviews for fake shows. Two months later, I was officially cast as the host of The Family Channel!
While ecstatic about her first job, Prashad was met with racism. She stated, 
Someone else, who applied for the position, made it a point to come up to me in person to say that they hoped I knew the only reason I got the job was because I was brown and the company obviously just needed to fill a quota.
Brushing the words aside, she continued hosting on The Family Channel for five years. She has also worked as an entertainment and food reporter on Canadian shows, Breakfast Television and Cityline. By advocating for herself as capable, personable and multifaceted, she did not shy away from new opportunities to advance her career and showcased herself as a leader who could resonate with broad audiences. 
View this post on Instagram
Wanting to explore new horizons, Prashad approached the social media company blogTO and pitched herself to be their first full-time video host focusing on Toronto food hotspots. After being hired, she visited multiple restaurants daily to host, film and edit her own content and curated personalized food videos for viewers to immerse themselves in. Prashad later forayed into the world of radio, one she never thought she would join but quickly fell in love with. She was most recently the first female voice on Toronto's KISS 92.5 channels, The Roz and Mocha Show. Prashad enjoyed the greater flexibility of being on the radio compared to television and video hosting,
All I had to present was me. It became such a personal experience for me getting on that mic, sharing stories with listeners about the way I was raised, coming from a Guyanese household, being part of an (interfaiths marriage), [etc…] That created an incredibly strong bond between myself, our listeners and our friends that I'm so grateful for.
Tell us about your current position.
"I'm moving onto new adventures now and adding sports reporting under my belt. I will be joining BarDown | TSN to cover Formula 1, this includes doing content for TSN in the digital and TV space. I've never dabbled in the world of sports, so this is going to be an interesting new road for me."
What topics are you most passionate about when creating digital content and why?
Food has to be my number one passion when it comes to digital content. Obviously I love eating and trying new things, but food is such a universal language. It connects people, it excites people and often teaches people about different cultures. I love to see how that content can generate conversations and I love to see when people admit they've never tried that particular food or cuisine, but added it to their list.

I also love creating Formula 1 content because Formula 1 is a massive passion of mine! I currently Twitch stream playing the Formula 1 video game F1 22. I've been on a pursuit to continuously learn more about the sport and to even get better at the game, because let's be real, I'm terrible at it but I'm also OK with that!
Prashad is not immune to online mockery and negative comments about her work. When making the switch to Formula 1, she was ridiculed by some male viewers over her love of the sport and was inundated with comments like "Go back to the dishes" or "Go do laundry where you belong." Antiquated and sexist notions about being a working woman in the media led to her looks being graded; there were comments regarding her extroverted personality and rampant discussions over her weight. There was a moment in her career where Prashad admits,
I actually wanted to make changes to myself — try to be a little less outgoing, not be so loud, change my hosting style from this incredibly bubbly style to a more laid back informative take.
Drawing on her self-belief, she soon realized that, "This doesn't work for me. I began to appreciate all my quirks." 
View this post on Instagram
Is there an area of hosting or content production that you believe you're better at? 
I really love to host digital content in particular because there's a certain freedom that comes with it. I don't always have to be prim and proper like sometimes I do need to do for TV. I can be me — loud, goofy, and incredibly dorky. I never want to have two different personas — one for the public eye, and then a private. On social media, what you see is exactly what you get. Digital content has allowed me to love myself even more.
Prashad plans to continue in the industry for the foreseeable future. She recognizes the impact of being an Indo Caribbean woman at the forefront of media and defines her success as "…I can continue to represent my culture and how I make others feel." Her best moments are connecting with others through their lived experiences and offering a different lens on growing up in Canada. 
How did you feel breaking into the industry as a woman of color? 
What a great feeling that was, and even better, being an Indo Caribbean woman. I went through my fair share of hardships. I've faced racism, sexism and bullying throughout my journey of getting to where I am today. But, I have stood up for myself every single time. I will never allow myself to be walked all over.  And believe me, people have attempted MANY times. But I pick myself back up and continue along my way. 

I think it really hit me that I was making an impact when I started to hear from people how much they related to my childhood stories, the way I was brought up, the movies I watched as a kid. It's those moments that made me realize I accomplished my goal.
View this post on Instagram
How has your background influenced your interest in hosting and digital content production?
I never saw people like me in the media growing up. I always wanted to change that. I didn't feel that I had anyone I could personally connect with when I watched TV. And to me that was always so mind blowing because the media, although so broad, is such a personal industry. 
I have always been proud to say on air that I'm a Guyanese woman. I have made it a point to fight for more Caribbean content on air. I've made it a point to share stories about my family, where they came from, and even the experiences I've had growing up in a Guyanese family. Promoting Caribbean culture in general has always been important to me. And progress has been made! At my previous radio job, I pushed incredibly hard to start interviewing Caribbean artists and to highlight them. I had the opportunity to interview artists like Sean Paul, Kes and Konshens and those interviews aired nationally which was massive.
View this post on Instagram
Prashad often infuses cultural content into her work by showcasing Indian and Caribbean food, offering Bollywood movie recommendations, detailing her trips to Guyana, talking about new music and sharing information about Caribbean events in Toronto. She does not believe that cultural content needs to be pared down for the masses but instead advocates for aspiring Indo Caribbean creators to keep releasing diverse and authentic content that is representative of themselves.
She notes that the Indo Caribbean experience is not a monolith and that,
We need more representation! What feels most authentic to you can be vastly different from other content creators. I don't think there's a right or wrong way of creating content, but the best version of content you're going to create is when you're being true to who you are, and having fun.
At only 27 years old, Prashad's journey has taken her across multiple forms of media. From interviewing Hollywood and Bollywood celebrities to hosting various television shows and being an online and radio voice, she continues to explore different mediums as a means of storytelling and connection. Hardships were plenty during Prashad's rise to fame, but a steady belief in herself and a willingness to take on new endeavors with authenticity have provided her the grit to overcome challenges. 
Prashad is eagerly awaiting to leap into her next digital venture and is actively commending more Indo Caribbean content creators to step into the spotlight with their own personal stories.