6
min read
In an age where algorithms dictate viewership, Nancy Jay uses her love of dance to propel herself onto TikTok's "for you" pages. Jay is an Indo Guyanese, Bronx native who began dancing at the age of three. As an influencer and content creator, she amassed a social media following of more than 500,000. Versed in many styles of dancing including Caribbean, Bollywood, urban and Latin, Jay can be spotted in soca music videos such as Linky First's "Rock and Come in" and "Jeune Femme," Adrian Dutchin's "Roll" and by soca king Machel Montano's "Mami Lo Tiene."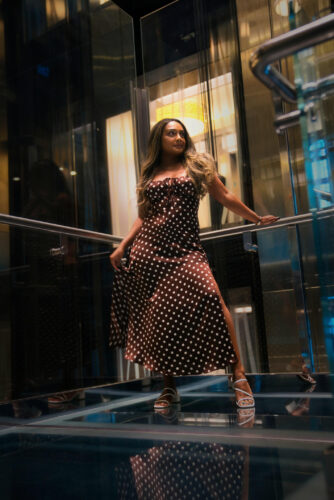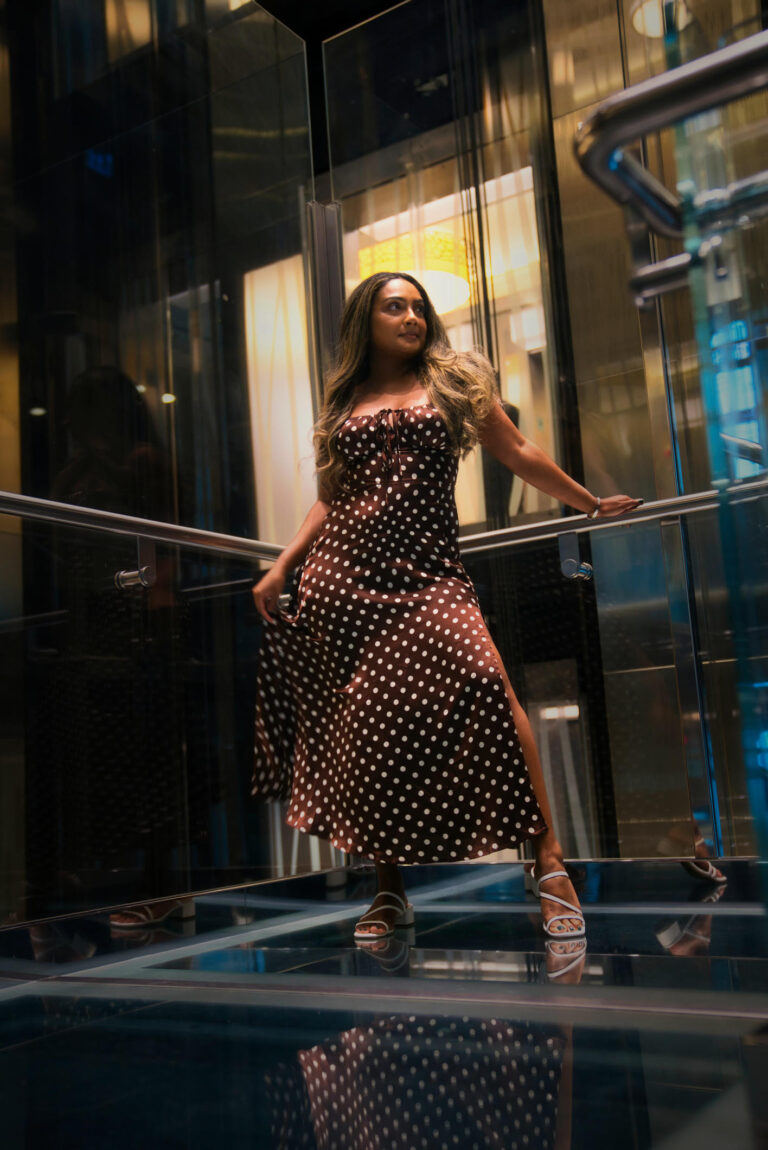 Many content creators are typecast into the niche but Jay has defied this norm and proclaims she is more than just a dancer.
"I dance, travel, post lifestyle and beauty content. I'm an Indo Caribbean woman who enjoys being myself and promoting my culture. I like showing viewers it is okay to be who they are and embrace what they look like, despite what they see on social media. I did not plan on being a TikToker. As I started posting videos, the love and support I received from viewers was amazing. I have never experienced anything like that before on Instagram, where I started my content journey," Jay said.
In conversation with Jay, the following answers have been condensed for concision and clarity. 
Why is it important for you to create content related to your Indo Caribbean roots?
Growing up, I never felt represented as an Indo Caribbean on television, in movies, social media or anywhere else. My goal as a content creator is to promote the Indo Caribbean culture through my content and be the representation the Indo Caribbean community needs.
Are there unspoken rules about being a content creator or an Indo Caribbean woman on the platform?
Being an Indo Caribbean woman on TikTok can be challenging when you are trying to find your identity and do not feel represented. 
Jay explains her frustration with the lack of Caribbean representation and acknowledgment from platforms, as well as her goals as a content creator in this video.
Do you ever experience a block, similar to writer's block, when it comes to creating content? How do you overcome that?
I have yet to experience a block. However, I do have days where I want to take a break and just relax instead of filming. As a content creator, it is important to take breaks and schedule days to just relax because being a full-time content creator is a 24/7 business. It can be draining and you may lose your sense of reality when you have the mindset that everything is content. I enjoy taking a day or half a day to cook, watch TV or go shopping with my partner without the worry of filming any of it.
How has your social media presence changed your daily life?
When I am in public, supporters approach me to express their love for my content and sometimes ask for a selfie. When I find people staring at me in public now, it's most likely because they recognize me from social media and not because I look funny.
In May of 2021, I used my platform to reach out to brands and ask for their support in a project I named 'Nancy Jay Gives Back.' I put together care packages, using products donated by brands, and drove around the Bronx sharing them with people experiencing homelessness or those in need. Seeing the happiness on their faces upon receiving these bags was priceless. Additionally, I spread some extra joy through dance. I remember one lady telling me she'd never been to a club or party so I told her I've brought the party to her and we danced to her favorite genre of music right there on the street.
View this post on Instagram
Jay plans on continuing this project as her social media presence has grown. 
How has your family reacted to your social presence?
My family has always been supportive of my talents and the path I have chosen. My first public dance performance was at the age of 12. I performed a fusion of Bollywood and chutney music at middle school events. When I got to high school, I participated in our talent show to a fusion of Bollywood, chutney, soca and top 40. I won the talent show three or four times. I also performed for fundraisers organized by mandirs in Queens, the Bronx, weddings, sweet sixteens and other social events. 

My family always came out to support me. They love seeing my content and always encourage me to film and create. My mom in particular tells everyone about my TikTok videos.
While enrolled at John Jay College, Jay founded the first West Indian student organization called "West Indies Massive." She captained the dance team, taught dance classes and won the talent show multiple times while pursuing her Bachelor of Science degree in criminal justice with a minor in law and police studies.
Any advice for creators who may not have the support of family?
Do not let this discourage you. If content creation is something you truly want to do, stay consistent and eventually your family will support you for doing what you love. Social media is still new to some and the idea of it being someone's career or business is new as well. I say be patient. Also, talk to them about your social media goals, as perhaps they do not understand the full picture.
What is your dream partnership and why?
My dream partnership would involve acting. I've always wanted to be an actress, preferably a Bollywood actress because I know I would kill those dance numbers (haha!). Also, I would love to partner with Sandals Resorts and bring that Caribbean flavor they should be promoting.
Jay has collaborated with major brands like Samsung Mobile, Norwegian Cruise Line, AC Hotels, Disney Music Group, and Dunkin which is paramount for the Indo Caribbean community.
"I am the first Indo Caribbean woman to work with Norwegian Cruise Line as a content creator. Cruise travel is a huge part of my content journey. I love cruising and creating unique experiences and content. While cruising, I connected with the crew while most people typically do not. I treat everyone with respect," Jay said 
"I started a fun series called 'Cruise Dances with the Crew' back in August of 2021. There's a playlist on TikTok with all of the fun dances. Prior to my first video, I had not seen anyone dancing on cruise ships with the crew. I guess you could say I started that trend."
Nancy intertwined this partnership with her content and further put herself on the map.
Another pivotal partnership for Jay occurred in March 2021 when Dunkin chose her as one of 10 from a nationwide competition to feature her signature drink on the local menu.
How has content creation changed in the past two years?
Within the past two years, my content and style has grown tremendously. My gear list has also grown tremendously. I've been a content creator full time for a little over a year now. I have had more time to focus on the presentation and editing of my content.
What else do you want your viewers to not know about you or your work?
I stay true to who I am. Supporters who I've met in person can attest that I am the same, in-person and online. I like to keep things relatable, fun and authentic. I am working with a lot of big brands. I try to incorporate dance in all my content to capture my passion, diversity and culture.

I started teaching Caribbean Dance Fitness classes and private dance lessons officially in 2016. Since Covid, I moved everything online. Not only have I helped many learn how to dance but I have also helped build their confidence through dance and expression.

Lastly, I love traveling and encouraging others to live their best life.
Jay is more than a dancer; she is unapologetically herself. She maximizes opportunities and is building a brand that highlights her Indo Caribbean roots – a culture often not highlighted in mainstream media. 
You can stay updated on Jay and the community she's created by following her on Instagram, TikTok and YouTube.
Featured image courtesy: Nancy Jay