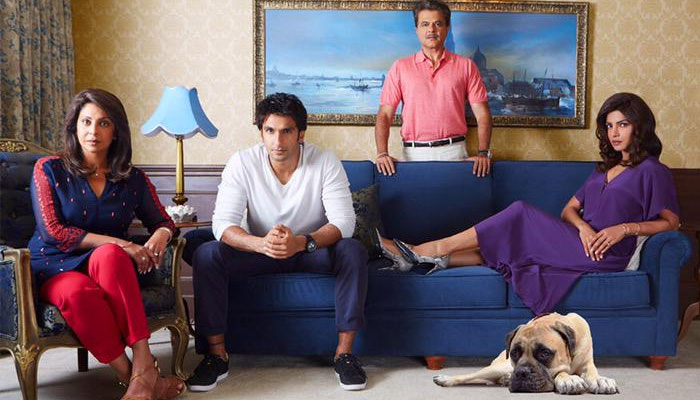 by Sonali Kudva
I watched Zoya Akhtar's "Dil Dhadakne Do" this past weekend and thoroughly enjoyed it as a classic family drama with a twist. However, the movie made me think.
Over the past few years, there has been increasing debate about the role of women in India. The debate has included gender inequality, rape culture, abuse, employment inequality, and molestation. But what this film brought home to me is an overarching theme that permeates all women's issues in the Indian cultural context: the culture of silence.
"Dil Dhadakne Do" is a family-centric film, a dysfunctional one at that (but which family isn't?); being the story of the Punjabi Mehra family, consisting of Mr. Kamal Mehra (Anil Kapoor), Mrs. Neelam Mehra (Shefali Shah), and their children: Ayesha (Priyanka Chopra), who is married to Manav (Rahul Bose); and their son Kabir (Ranveer Singh). The entire family goes on a cruise with some of their "closest" friends to celebrate the Mehras' wedding anniversary, and it is aboard this cruise ship, that the soft underbelly of marriage and relationships in the Indian cultural context is exposed.
But this review is about the women in the family, and what their stories reveal about the Indian mindset. If you don't want any spoilers, you might want to stop reading here.
In a scene in the film, there is a gathering of the family with the two children, their parents, and Ayesha's husband (Manav) and his mother. This gathering is prompted by Ayesha asking Manav for a divorce.
In Indian society, divorce is rarely about just the married couple. It often involves the two families, and sometimes extended families, or family friends. There are negotiations, and talks held between the families to discuss possible reconciliation, legal issues, and ramifications. These "family" discussions often don't even include the married couple. In my extended friends' network, I heard a similar story being discussed recently, where the couple in question was not present to decide about their own future. Reconciliation was finally ruled out after over a year of negotiations between the two families, and divorce was finally on the table. However the negotiation over "streedhan" and financial support continued.
Reconciling a broken relationship is hard. It's impossible if both parties don't want to be together anymore, and it's ugly if only one does while the other is forced to put up with the relationship. In the film, Ayesha is told by her parents to go back to Manav despite her saying she doesn't want to be with him anymore. She is told to have a child to save the marriage (because children bring a woman maturity and make her more amenable). There is a shock when she talks about birth control (such things aren't spoken of in polite company) and there is collective outrage at the thought of an impending divorce (log kya kahenge?).
Placing all of this in the larger picture, it is possible to see that there is a culture of silence imposed upon women in relationships. This culture of silence is imposed by societal mores and a patriarchal tradition. Ayesha's father declares in no uncertain terms that he will not accept Ayesha back into the family fold; she is disowned. A sad state of affairs in the film, but sadder still in reality where there are hundreds, if not thousands, of educated young women who are ostracized or disowned by their families for standing up against, talking about, or leaving bad or unsuitable relationships.
Indian society celebrates successful women, but would like to silence and ignore women who "fail" in relationships. Speaking out as someone who emerged with the scars of a bad and painful breakup, I know what I am talking about. In the wake of my breakup, my partner's family told me (not very politely) to stay quiet about my story. No one in Indian society wants to hear or speak about these things. They mar the image of a family-oriented society. They destroy the image of India as a country with a low divorce rate.
This low divorce rate for all intents and purposes is a false indication of happily married couples. Sexual abuse, marital rape, and the fear of ostracism keeps many couples together. But for many, like Mrs. Mehra states in the movie, it is simply that they have no other place to go. They stay silent, accepting of their partners' transgressions because they don't know how else to support themselves, or have no familial support to cushion their fall from grace. They stay in loveless marriages for the sake of duty and tradition.
"Beti ghar ki izzat hai."
And so, the beti stays, locked in a prison of familial making. But make no mistake, this is in no way an indication of weakness, but an indication of the Indian women's resilience when they tolerate everything from mental abuse and infidelity, to physical abuse and torture, sometimes only for the sake of their children, and to stay close to them.
Indian law is not kind to Indian women. It is not sympathetic to their plight. And Indian courts are filled with the tales of Indian women who have maybe had the courage to speak up, and/or walk out of bad situations only to find themselves alone, destitute, depressed, or desperate. And while some women have had kudos for speaking up, and changing their situations, there are more who have been chastised and told to have children to save bad marriages.
"Dil Dhadakne Do" takes a light-hearted look at Indian families and their foibles. Enjoyable as it all is, somewhere I recognized the cold hard look at what is acceptable and not from an Indian woman's point of view, and this made me squirm as it hit a bit too close to home, and to homes of friends and family alike.
Earlier this year, I talked about "India's Daughter," and the imposition of censorship on the film, and subsequently of the plight of Indian women. This is an extension of that same discussion. In a country where marriage is sacred, but marital rape is legal; where women are worshipped, but are told to shut up and bear it (whatever "it" is); and where educated qualified women commit suicide after being abused by their homosexual husbands; it may be time to speak up. It may be time to break the silence.
---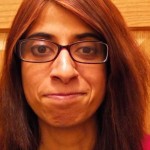 Sonali Kudva is a PhD candidate at the College of Communication and Information at Kent State University, Ohio, with research interests in Bollywood, Human-Information Interaction and Popular Culture. She inherited the travel bug from her parents and has traveled widely, and hopes to get the opportunity to travel to more interesting places someday. In another life she was a Pulitzer Center for Crisis Reporting Fellow, has worked as a full-time journalist-editor and freelancer at magazines, newspapers and online. Sonali calls India her home, even though she spends more time away from home than in it. She likes to collect academic degrees, and in her spare time, she likes to vegetate with an interesting novel, talk to her family or argue with her friends on politics, international affairs and any other topic that may come up.