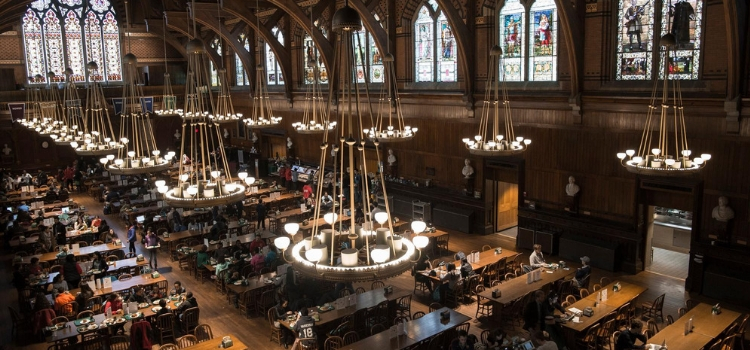 The U.S. Department of Justice (DOJ) has shown public support to a group of students in a lawsuit alleging that Harvard College discriminates against Asian-Americans with its affirmative action policy.
The Department of Justice has filed a Statement of Interest which argues that the ivy league school has failed to show that it does not unlawfully discriminate against Asian-Americans.
According to the filing, the DOJ determined that Harvard, using race to make admissions decisions for more than 45 years, "has never seriously considered race-neutral alternatives" to compile a diverse student body, which is required under existing law.
"Harvard admits that, on average, it scores Asian-American applicants lower on the personal rating than white applicants," the DOJ filing says.

"Yet when an internal Harvard report pointed out that the personal rating may be infused with racial bias and sought authorization to study the issue further, Harvard buried it."
This Harvard case was brought by Students for Fair Admissions, the same nonprofit that took Fisher v. University of Texas to the U.S. Supreme Court.
Students for Fair Admissions first sued Harvard four years ago, but the discovery in the lawsuit this summer released hundreds of the school's internal documents to the public, according to news reports.
In June, former Harvard president Drew Faust said that the plaintiffs are relying on "misleading, selectively presented data taken out of context." According to a statement published by Harvard, the Justice Department was "recycling the same misleading and hollow arguments that prove nothing more than the emptiness of the case against Harvard."
"Harvard does not discriminate against applicants from any group, and will continue to vigorously defend the legal right of every college and university to consider race as one factor among many in college admissions, which the Supreme Court has consistently upheld for more than 40 years," the university said.
The Justice Department's Civil Rights Division has also opened its own investigation into the University's admission practices under Title VI for complaints that it discriminates against Asian-Americans.
"No American should be denied admission to school because of their race," Attorney General Jeff Sessions said in a press release.

"As a recipient of taxpayer dollars, Harvard has a responsibility to conduct its admissions policy without racial discrimination by using meaningful admissions criteria that meet lawful requirements."
Sixteen other universities have supported Harvard in a court filing last month, stating that any prohibition on considering race in admissions would be an intrusion by the federal government.
The DOJ's statement of interest opposes Harvard's motion for summary judgment, which would end the case without a trial.
The case is set to go to trial in a Boston courthouse around the date of Oct. 15.