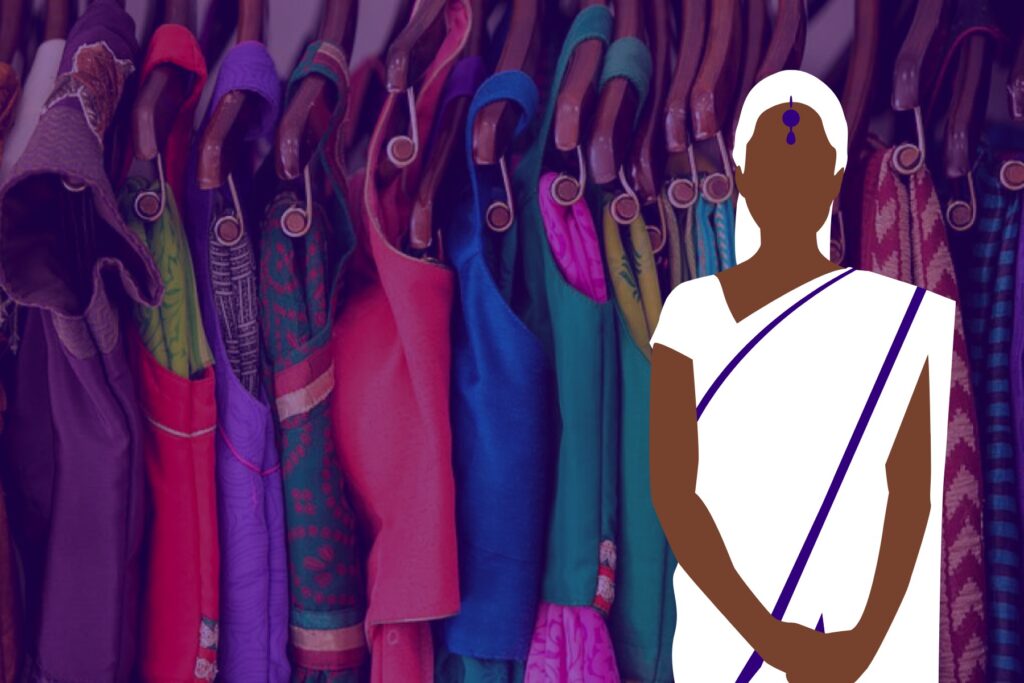 The pandemic has been quite an eye-opener. Despite more than half of the world's population in lockdown, societal violations like domestic abuse, racism and social irresponsibility were even more pervasive. There was a disturbing surge in Anti-Asian hate crimes while reported incidents of domestic violence almost doubled in some regions. But one particular element of social discrimination that is often, and was, ignored is ageism. According to World Health Organisation's 'Global Report on Ageism', published in March this year, "at least one in every two people hold moderately or highly ageist attitudes." And not so surprisingly, the highest incidence of ageism was recorded in developing, lower-middle-income countries including those in South Asia.
Lack of infrastructure to meet the needs of the elderly, little to no job security and no freedom to sexual and physical desires make for some ageist infiltrations in our cultural response to old age, as a whole. One may argue though that ageism is not as apparent in South Asian communities, because our core value system places 'the elderly' at an elevated position, venerating them as leaders of the clan. We are only expected to respect them and be grateful for their sacrifices and wisdom. But in reality, I believe, this status is less of power and influence and more symbolic in nature. It may be regarded but not necessarily a consideration. As an older person, you must be the torchbearer of society's patriarchal, moralistic beliefs, upholding an endless stream of traditions with little agency and freedom to exercise change. If however, you show defiance, you are quickly reduced to a caricature, mocked and ridiculed for not holding the precedence. Not following? Let me ask you, have you never heard statements like: "burhaape main jawaani," "buddhi ghori laal lagaam" and so on and so forth? These are just some examples of ageist comments and how freely they are used to sneer at anyone who is even a little outside the acceptable standards of 'old age.' And it won't be an overstatement to say that such remarks are often directed more towards women than men.
Dress Your Age
As is, women in South Asia face far greater social restrictions — from being disregarded as nothing but a burden on the family to being told how to behave and dress; forever obeying the patriarchal standards and stereotypes that define their existence. And, dressing remains a crucial part of this discussion. How a woman dresses is, more often than not, seen as a reflection of her character, morals and upbringing. For instance, anything that is even the slightest bit revealing is either too sexually provocative and uncalled for the young or downright shameless and inappropriate for those over 40. In fact, there is an age-appropriate fashion rulebook for every phase of a South Asian woman's life. The one for 'old age' pivots on being modest, conscious and pretty much dull and boring. Women in this arbitrary category are meant to seek happiness in spiritual guidance, nanny their grandkids, forgo their desires and dress 'sensibly' — that is, in muted tones and covering drapes. And since old age is not seen as an attractive, palatable physical quality, any fashion choice that may sexualise your image makes you a fair target for public scrutiny.
View this post on Instagram
It's exactly what happened with South Indian actress Rajini Chandy. Touted as an already unconventional individual for breaking into cinema at the age of 65, Chandy, like most women her age from Kerala, is usually seen clad in traditional sarees. But earlier this year, the actress decided to embark on a fashion adventure and collaborated with photographer Athira Joy for a fun photo shoot. In it, Chandy can be seen confidently sporting a pair of ripped jeans, a corset top, floral headgear and a short denim dress. And while on paper, Chandy has every right to experiment with her fashion choices, the photoshoot did not sit well with her fans and audiences alike. In an interview with BBC, Chandy revealed she was "slut-shamed" and was told that this was her "age to pray, not show off (her) body." The trolling was almost incessant.
Despite being part of the diaspora, seemingly progressive and distant from the strong conformist ties that bind their native culture together, Canadian author Neesha Meminger faced similar backlash for being open about her fashion preferences and exploring her sexuality.
"I started posting [online] in order to make connections with people during this time of social distancing. [Because] socialising becomes increasingly more challenging as one gets older. [But] The most brutal shaming I got was when I dared to post videos that were unflinchingly on the 'sexy' side," Meminger shared the details of her experience in a chat with Brown Girl. "The harshest reprimanding was for one where I was dancing to Punjabi music in a sports bra and jean shorts. I was made a joke by young South Asian men AND women. One young Indian woman commented, "Talk about mutton dressed as lamb!" with a laughing emoji. Older women (closer to my own age) felt the need to give me "helpful" advice like, "your dancing is beautiful! But I recommend you put on a more appropriate outfit."
View this post on Instagram
"At first, I thought the people shaming me were upset about the amount of skin I was showing," she continued. "But when I look at Bollywood films these days, there are young women prancing around in bikinis and no one seems to bat an eyelash. That's when I realised the problem for those who felt the need to shame me was not the amount of skin I was showing. It was that a mother over the age of 30 dared to own her body and sexuality in a very public and unapologetic way."
It's not always skin-show though that people find disturbing in older women. In a country like Pakistan, where modest wear is the standard dress code, fashion-centred ageism translates into colours, drapes, cuts and more. A pastel-hued, long kameez with preferably a shalwar and at most a pair of straight-cut pants makes for my mom's typical dress affair. Throw in a bit of sequins and zardozi and perhaps a darker shade, as long as it maintains some notion of 'sobriety,' the same turns into evening wear. Dare one suggest bright reds and oranges or a more fluid silhouette; she is sure that they are in no way meant for women her age. Older women back home are forever wary of deviating from the norm as a rule of thumb and are also quick to flinch over fellow contemporaries who do. And it's because of the widespread belief that a woman is responsible for her own actions and her status in society. Following the conventions is for her own good. It's all an interconnection of discriminatory notions — ageism, sexism, misogyny and more. 
A popular former Editor and now the CEO of the PR firm, Talking Point, Fareshteh Aslam, admits that she hasn't quite met with public disapproval for her fashion sensibilities simply because she makes it a point to be cautious. "I make the time and effort to dress according to the occasion and the audience. It's just the way things are. By being careful, I'm protecting myself," she said. But even then, she admits there have been instances where just her "wearing a saree has raised eyebrows."
View this post on Instagram
Shifting the Narrative
As with most movements, there are certain anchors of change, there are also women who are defying the limitations that their culture puts on their physical, mental, emotional and sexual capacities as an older individual. Actress Neena Gupta recently made it a point that she couldn't care less about the handful of close-minded individuals who criticised her for wearing a pair of shorts while gifting her autobiography to the legendary lyricist Gulzar. Veteran actress Waheeda Rehman was also recently seen trying her hands at wildlife photography at the age of 83.
Aside from Bollywood, which does offer a certain privilege and perhaps some respite from the day-to-day, a Mumbai-based model Geeta J. is trying to redefine the modelling industry's perception of older women. Geeta shifted careers to pursue her lifelong dream of modelling at the age of 50. But while her family fully supported her new endeavour, she soon realised that the modelling world wasn't too welcoming a place for a mature model.
"Some of the comments I heard from agencies were, "we want to model our western wear, so we don't require mature models"; "you can model our cotton bra and panty. Fancy lingerie is not for mature models…" Even for sarees, which are often worn by mature Indian women, preference was given to younger models," she shared.
View this post on Instagram
However, instead of feeling discouraged and deterring from the path she took, Geeta decided to take matters into her own hands. She got a photoshoot done flaunting a sexy lingerie set and posted it online — a move some would call too brave and others, vulgar. She then registered a petition with change.org campaigning for women's freedom to dress in whatever they feel like, regardless of age — #AgeNotCage.
"It is sad that we have to call this a 'BRAVE' move. Shouldn't wearing fancy lingerie, and modelling for the same be a normal thing for a woman of any age?" she questions the prevalent mindset. "If the same thing would have been done by a woman in her 20s or 30s, then it would have been considered normal by all! If a woman after 40 dresses in a way that doesn't fit society's notions, then it's considered bold or brave. This is the kind of thinking I want to change — I want to normalise this."
Also normalising boundless aspirations and an active lifestyle for women over 40 is Preeti Gandhi. A fitness and wellness influencer in the US, Gandhi is proof that ageing doesn't have to be representative of sagging boobs and deteriorating health. And it surely doesn't mean that it's time to quit and surrender to the natural course of life. With ab routines and healthy recipes, vacay pictures and a great deal of mindfulness, she is on a mission to inspire women to take charge of their bodies and remain active even when the world expects them to retreat and retire.
View this post on Instagram
"We all have beautiful bodies at every age. In the fitness industry, you'll see much younger women posting their workouts; how much energy they have cause it's much easier when you are younger. My goal is to show the real mom, who is working nine to five, commuting long hours, has family duties, no domestic help and is still making time for herself," she stresses. "Because that's the first step to self-care, mental care and physical care. A day at the spa or manicure can make you feel happy for the moment, but imagine taking care of yourself every single day first, that is empowering."
She agrees that there have been incidents in the past where she was scrutinised for sporting a sports bra and a pair of leggings and being so transparent about her lifestyle on social media, but is confident that she is well past caring about what others think. "There is definitely an unsaid implication that as you age, you should show less skin, wear clothes that are loose-form and don't emphasise any body part. [But] at my age, you stop worrying about what anyone thinks. I choose to ignore and move on. I cannot control people's mindsets, but I sure can control my reaction. Wear what you want and feel comfortable in it. I started wearing bikinis post 40…so there you go…I felt comfortable in my skin in spite of my rolls.  Who cares, you do you!" she states.
Paving The Way Ahead
In her conversation with Brown Girl, Geeta mentioned it is important that change comes from visibility. "Brands are unconsciously sending a message to people that lacy and sexy lingerie or fancy activewear is only for women in their 20s or 30s and the desire of a 40+ woman to wear them is wrong! The absence of any representation of mature models in the category makes women after 40 feel hesitant to buy or wear these products. If this change starts from lingerie brands and if they start including mature models, it will be easier for other products to do the same too. This will lead to a change in the mindset of people who think that after 40, women should dress and behave in a certain way," she points out.
Fashion has long fetishised youth. Brands and labels tend to sell youth-based aspirations, resorting to campaigns that mostly revolve around the idea of being 'young, hip and cool.' This constant championing of an age-bound standard of beauty and style by brands then infiltrates into magazines and retail experience where age-appropriate fashion advice adds to the larger problem. The handful of brands, that do make the effort of being inclusive, take the formulaic approach by dressing mature models in predominantly dull, frumpy, old-fashioned clothes as if older women are irrelevant to the world around them.
View this post on Instagram
In recent years, some South Asian fashion labels have tread in the right direction. Pakistan's pioneering RTW label, Generation, turned over a new life around 2015 and became particularly noteworthy for its progressive fashion campaigns challenging social stereotypes. One of its campaigns titled 'Shehnaz Ki Shaadi' featured an older model, Naveed Anjum, dressed as a bride in ornate, colourful outfits. This was to be her second marriage, much later in life, but with her children joining in the celebrations. As a brand, Generation took a societal taboo head-on, initiating a much-needed dialogue on the scope of what should be acceptable in our culture. Fashion labels like Heena Kochhar, Khara Kapas and Ali Xeeshan Theatre Studio have all featured mature models in their fashion campaigns paving a way for greater acceptance and inclusivity but such efforts are still few and far between.
View this post on Instagram
Fashion houses need to make a conscious effort of recognising the sartorial needs of older women and just how fluid those can be. Instead of compartmentalising them and feeding into the cultural belief that an ageing woman and an ageing body are undesirable, stagnant and redundant. Much like its Western counterpart, South Asian fashion needs to break away from defining itself as aspirational and idealistic and be representative of reality.
But the onus is not just on fashion labels, designers and consumer brands, it's on our collective mindsets. The desire to live life to the fullest does not end as life progresses and years are added and it shouldn't be expected to either. As a community, we need to question our own assumptions of the age. Ageing is only natural then why stigmatise it and promote ways to mitigate it. Why not instead celebrate ageing, divert efforts towards graceful ageing and understand that while they make decisions for the family, they hold the right to make decisions for themselves. And this can only be made possible by initiating a discourse and making it a commitment to it.
During our chat, Aslam concluded that despite living in a supposed democracy, "the fact is that I don't dress as I please, I can't eat or drink as I would like to, I don't have too much freedom after speech." but she hopes that it will be "resolved only by constant debate."