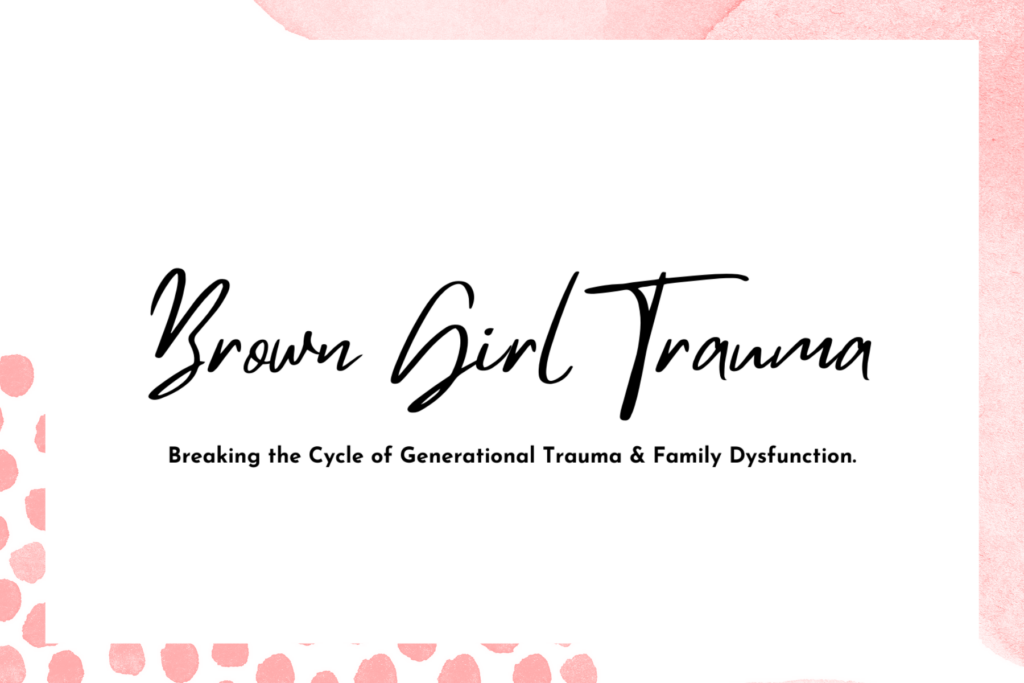 Being raised in a dysfunctional household can increase the anxiety, stress and sense of isolation of any individual. This trauma remains with you as you navigate the stages of being an adult and can lead to difficult challenges. Brown Girl Magazine sat down with Nisha Patel, the founder of @BrownGirlTrauma (BGT), to discuss her personal journey with mental health and her current role as a mental health professional. In addition, Patel shares how children and young adults can connect with mental health resources and navigate their healing journey. 
What's your "why?"
BG: "Why did you decide to start Brown Girl Trauma?"
NP: "Brown Girl Trauma was intended to create a safe space for adult children of dysfunctional families. It took a lot of courage and self-reflection to create the space." 
Patel's narrative mimics the story of many South Asians who grew up in dysfunctional households and sought a space to heal. Internalized shame, abandonment and denial are common feelings as one escapes a dysfunctional household. When explaining these feelings to a white therapist, Patel felt understood. But eventually, she reached a point when she realized her therapist couldn't understand the cultural context of her narrative.
BG: "What's an example of something your therapist didn't understand, culturally?"
NP: "She was unable to understand why I couldn't leave my home because of the value South Asian culture places on family no matter the circumstance."
Eventually, Patel found a South Asian therapist during her undergraduate program who understood her through a cultural lens, validated her experience and fueled Nisha to do the same for others. 
View this post on Instagram
How did the pandemic affect your work?
BGT began in July 2020, and COVID-19 had arrived along with the lockdown that forced many South Asian young adults into isolation with their families. 
BG: "How did COVID-19 affect your work with BGT?"
NP:  "To address the emotional-support needs of many who contacted BGT, I was able to provide resources and validation. For many, BGT was a light in the dark during this global pandemic. I recommended spending time with individuals who provide a stable environment and are consistent in healthy behaviors. If heated situations are encountered, it's best to implement physical distance. Moreover, do not provide explanations or demands. This is crucial when your safety is in question." 
How important is a daily routine?
Patel recommends establishing a daily routine. By keeping yourself busy and working towards realistic goals, individuals can protect themselves and avoid potential conflict or emotional damage. 
BG: "What's your daily routine like?"
NP: "Self-care is a key component of my daily routine. You can practice self-care through journaling about sources of stress or anxiety, actions and words you've experienced. As well, write about how it made you feel or what mental escapes you're going to plan for the week. Music, yoga, chai breaks, arts, showers or even calling/visiting a friend can all be self-care."
View this post on Instagram
And more recommendations?
Protect your mental and physical space
Have boundaries in place. If boundaries are not respected, reflect on how your boundaries were violated. 

Find a space in your house that you consider safe. A good choice could be your room or closet. If you can't find the space, substitute it with talking a walk outside or calling a trusted friend/adult/family member. 
Reach out for help
Try therapy. Find affordable therapy options like sliding scale fees, community mental health clinics, therapy apps, local support groups or crisis hotlines. 

If you are a student, contact your school counselor, teacher, principal and/or coach. They are there to help you. 

If you are living in a home environment where there is violence or immediate threats of danger, seek help immediately. 

Have a code word that you share with a trusted adult or friend in the event you are in an unsafe situation and need an alternative option.
Useful resources
And hey, don't forget, you will get through this.