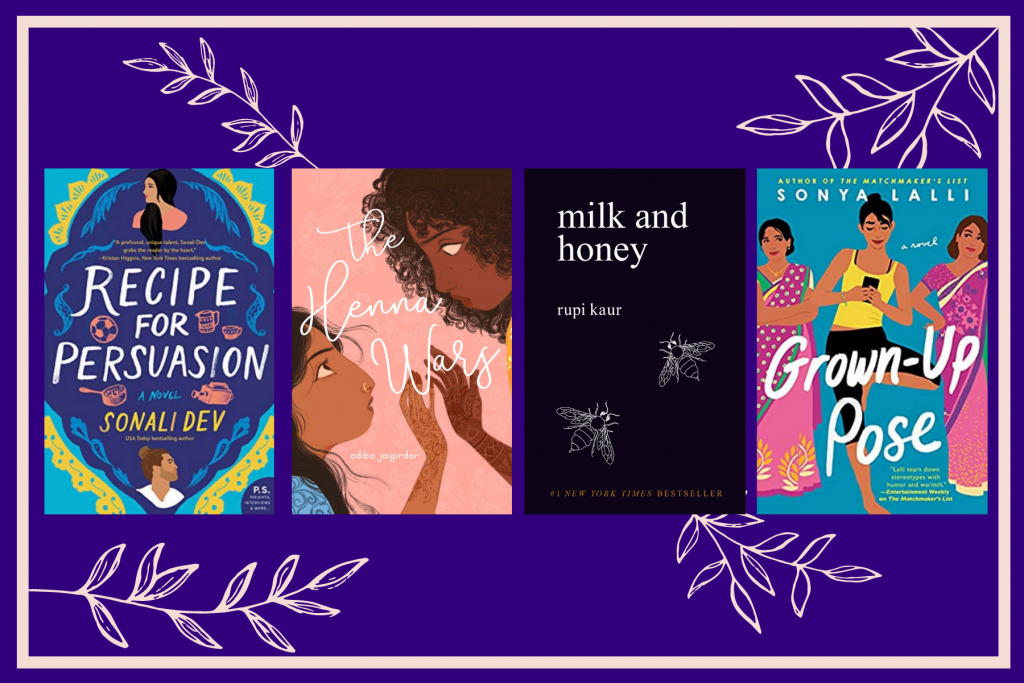 The leaves are changing, Halloween decorations are suddenly everywhere and your favourite wooly socks are begging to be worn. It's here — Autumn! Guided by the sweet aroma of a pumpkin-spiced chai latte, put on those favorite pair of wooly socks and maybe that soft cashmere sweater and prepare to curl up on the couch with a book and experience a wholesome desi-inspired Autumnal Hygge. 
Here are four wholesome reads that we guarantee you will cozy up with: 
"Recipe for Persuasion" by Sonali Dev
"Recipe for Persuasion" follows thirty-year-old Chef Ashna Raje who is tasked with saving her dad's fledgling restaurant, Curried Dreams. When she is asked to join the cast of Cooking with the Stars, a hit reality show that pairs chefs with celebrities, Ashna is paired with Rico Silva, her first love. Their reconnection confronts Ashna with past trauma and rekindled feelings in this loose retelling of Jane Austen's novel, "Persuasion." With lots of good food and the blossoming of first love, this book is sure to have you curled up on the couch, entering a world of delicacies and delight. You can buy a copy of "Recipe for Persuasion" from HarperCollins!
"Henna Wars" by Adiba Jaigirdar
Described as "When Dimple Met Rishi" meets "Simon vs. the Homo Sapiens Agenda," "The Henna Wars" is a YA romantic comedy about two teenage girls who create rival henna businesses for a school competition, and in the process, begin falling for one another. This warm and beautiful read about new love is sure to tug at your heartstrings and ring in this cozy, romantic season. You purchase a copy of "Henna Wars" from Penguin Random House!
"milk and honey" by Rupi Kaur
We're bringing this beautiful gem of a book back! Here at Brown Girl, we are huge Rupi Kaur fans, especially during this time of year where soothing poetry puts us in the best autumnal mood. Renowned Canadian poet Rupi Kaur has released two books including "the sun and her flowers" and her newest book, "home body," is set to release on November 17, 2020! Check out Rupi Kaur's gorgeous website to see her collection of books! 
"Grown-Up Pose" by Sonya Lalli
Anusha Desai is perfect by traditional South Asian standards. She has always done "the right thing" to make her parents proud and appease her community's expectations: She married her first boyfriend, Neil, at 22, she pursued a job in the medical field, and when she became a mother, she traded in her scrubs to take care of her daughter. Now in her thirties, Anusha must confront the fact that life is not as perfect as it seems. In search of her own happiness, Anusha takes life into her own hands, but it affects everyone around her as she separates from her husband and finally lives the youth she always thought she missed out on. The crisp fall air rings in this season of opportunity and self-reflection, making this book the perfect read for all ages. You can purchase a copy of "Grown-Up Pose" from Penguin Random House!
We hope these great reads will bring on a warm and cozy Autumn for you!
Love,
Ashendri and Anushree