Aziz Ansari's new Netflix series "Master of None" debuted this month to rave reviews, tackling issues like diversity in Hollywood and sexism with insight, tact, and a heaping dose of humor.
We had the opportunity to talk to Gerrard Lobo, who plays "Anush" (and delivers one of my favorite lines of the show—"Is Mindy Kaling real?") about his experience working with Ansari, being a brown actor in mainstream media, and if his workout routine is anything like his character's.
Lobo is a Villanova graduate with experience in modeling, theater, and, surprisingly, investor relations.
Read on to learn more about Lobo, a thriving actor, in our "Fast Five Interview" below, which introduces budding artists/activists work to the Brown Girl community. 
1. What was the experience like working on "Master of None" along with Aziz Ansari and the entire cast in comparison to the other work you've done? How did you end up on the show?
I got the audition through my agent and about a week after I went in, my agent called me and let me know I booked the part. I was elated because I'm a HUGE fan of Aziz and the scene was going to be with him.  I had no idea what to expect, this being the most notable gig of my career to date. I sort of geeked-out when I met Aziz. I was one of the first actors on set that day and he was one of the first people I met. I basically repeated everything he said.  He was very welcoming, down to Earth, and psyched to film the episode. Our conversation went something like this:

Aziz: "Hey Man!"

Gerrard: "Hey Man!"

Aziz: "We're psyched"

Gerrard: "I'm psyched"

Aziz: "Cool, see you in a little bit."

Gerrard: "Cool, see you in a little bit."

The entire cast and crew were amazing!  Filming the scene was a bit surreal as I got to watch one of my favorite actors do his thing. Aziz is a comedic beast. The episodes I was in leaned more toward comedy, but as you can see from the series, Aziz knocked the dramatic scenes out of the park.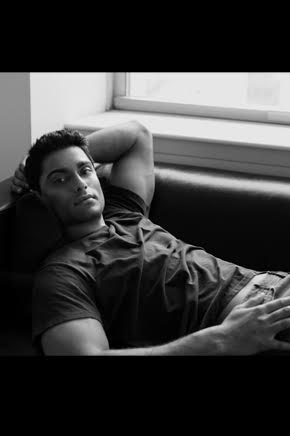 2. One of the episodes you're in addresses the difficulties of being a minority in the entertainment industry—how much of that rings true to your own experiences as a Brown actor in mainstream media?
"The brilliant thing about the episode "Indians on TV" and Master of None as a whole is that it smashes the way of thinking that if minorities comprise a show, it becomes a show about minorities and therefore not relatable to a larger audience.  

Aziz just wrote an article about this featured in The New York Times and has talked about it a lot in interviews.  Most people think of the Everyman character as a straight white guy.  'Master of None' shows that you can have a leading man or woman that is a minority, very relatable to a mainstream audience, and at the same time provide a perspective on what it's like to be a minority today. In my case, I can't say I've played many stereotypical roles.  

However, there have been a few instances on print and commercial castings where I've been told that you're probably too handsome for this role given the ethnic category.  Or something like, 'You're so handsome for an Indian/Pakistani.' What?  

It's happened a few times, and while I'm sure they meant it as a compliment, it really makes no sense."
3. What are your workout secrets? Do any of them involve taking a kettlebell with you everywhere like your character

Anush

?
"Ha!  I've been working out seriously since I was like 12 years old and haven't stopped.  I grew up playing sports, mostly football and basketball and have been involved with martial arts for the past 15 years.  

I guess the secret is to find something that's fun and then do all the things that go along with getting good at it.  If you like rock climbing, you'll have to work a ton on things like pull-ups and core strength, as well as endurance workouts and even power lifting.  If you enjoy tennis, you'll have to work a ton on agility and plyometrics.

Truth be told, any sport or activity you enjoy will require you to do a lot of stuff to get good at it, and then change your routine every so often so you don't become stagnant or bored.  So find something you think might be fun and do everything you can to get good at it. 

I change my workout up every six to eight weeks.  There's always cool stuff to do, and as an actor it can only help you to get involved in different things.  I got into Bollywood Dance a year ago.  I've never run a marathon so maybe I'll try that next.  

And yes, I have been known to confirm with friends or family ahead of time whether there will be a kettlebell at my disposal when I arrive.  Commuting around with those things can get cumbersome."  
4. You took a break from acting and modeling to pursue a career in investor relations—what made you decide to get back into the entertainment industry?
"So this is a bit of a long story and pretty personal so I'll make it as short as possible.  

I was going through a divorce and was in a dark place at the tail end of my time in the investor relations field.  I hadn't been married long, but we had dated and were together during my entire time in that field.  

When we came to the decision to get a divorce, I had to ask myself what I was doing with my life.  While I learned some valuable skills during my time in that field, I really wasn't happy.  Quite the opposite.  So I started taking acting classes at night because acting was something I always wanted to do, but was too scared when I was younger.  

So, I figured that if I wasn't happy with my career choice thus far, and if it was affecting every other facet of my life, why not see if this other, crazy thing was for me. I joined JoAnna Beckson's Meisner Technique class which was a 10-month program. I got lucky and booked a role in my first play, "Antony and Cleopatra" staged by Take Wing & Soar Productions, right around the time my acting program ended and fell in love with this crazy business.  

Every day of rehearsal was an eye-opening experience, watching these classically trained actors bring their characters to life, watching this thing on a page come together in real life.  

I thought, yes, this is what I want to do. It's such a contrast from what I was doing and has just a fraction of the financial security, and has no guarantee you'll ever be successful.

And still, there's not anything I'd rather do in the world.  Not one day has gone by that I've wished to go back.  I have to do this."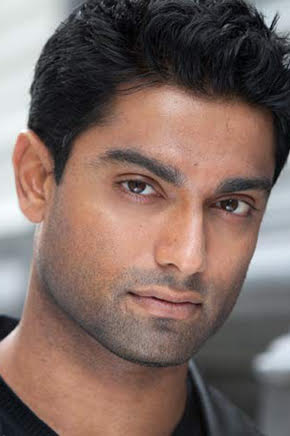 5. What's next for you?
"Getting back to 100% physically.  I had shoulder surgery back in May for an injury that slowly became a major problem over time.  It's a long recovery process and I'm nearly there. I'll be happy when I can do handstand push-ups again. A good thing that came out of being in a sling for a month after surgery, and essentially unable to use my shoulder for a while, was that I got into stand-up comedy.

I hated the idea of just sitting around, so with my sling on I started going to open mics. I was going to about five a week a few months ago and did a couple sets at the South Asian International Performing Arts Festival in NYC.

So getting into Wolverine-type shape, continuing with Stand-Up, voice lessons, which I started a month ago, auditions for TV and Film, working with Arpita Mukherjee and Shubhra Prakash on the next thing for Hypokrit Theatre Company (for whom I played Romeo in their inaugural production of "Romeo & Juliet- A Bollywood Love Story"), writing a sketch web series, and improving my cooking skills, etc.  There is always something to do."
---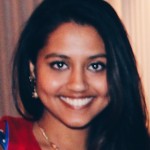 Meghana Kaloji is a second-year medical student with a B.A. in English literature and an M.A. in public health. She is passionate about narrative medicine, women's reproductive rights, and the role of social justice in healthcare. Her other obsessions include Parks and Recreation, carrots with hummus, used bookstores, and fuzzy socks.