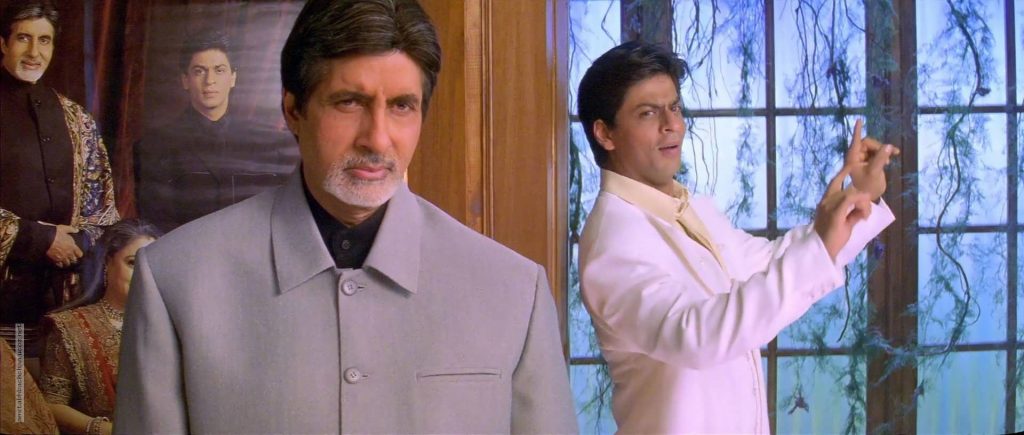 Watching Bollywood movies does not mean just developing a crush on the hero. Growing up, some actors playing the father figure left a big mark on me. Sharing three of my all-time favorite Bollywood dads:
1. Amrish Puri in "Dilwale Dulhaniya Le Jayenge"
Let's start with the most memorable one for me: Bao Jee from "Dilwale Dulhaniya Le Jayenge." From his opening scene in the movie, Amrish Puri personified the dignified strict father that most of us South Asians can easily recognize! His strict adherence to tradition and enforcing it on his family did not seem restrictive to us watching the movie in the '90s, but rather what we would expect from a pardesi father.
The idea of bringing his British daughter to marry his friend's son in India was totally not acceptable but we couldn't stop falling in love with Bao Jee for his epic dialogue, "Ja Simran Ja! Jee Lae Apni Zindagi!"
2. Amitabh Bachchan in "Kabhi Khushi Kabhi Gham" (KKKG)
Big B is ever regal in this movie! He was not just a strong father figure, but also the fun dad who can shake a leg and demand respect when standing tall. For me, his dialogue, "Barhon ka gussa, badhon ka pyar hota hai" makes so much more sense now!
3. Aamir Khan in "Dangal"
I had never thought that I would get to write about Aamir Khan, my "Qayamat Se Qayamat Tak" crush, as one of my favorite Bollywood dads! Besides the feminist message of "Dangal" I was equally excited by his passion for the sport. His dialogue: "Dangal ladne se pehle dar se ladna padta hai' was super inspiring. I have loved watching this movie multiple times with my daughters.
In the end, it's important to remember that besides the lead characters there are many supporting roles which make the story memorable. Hope you enjoyed my list of favorite Bollywood dads. Which ones would you add to this list?