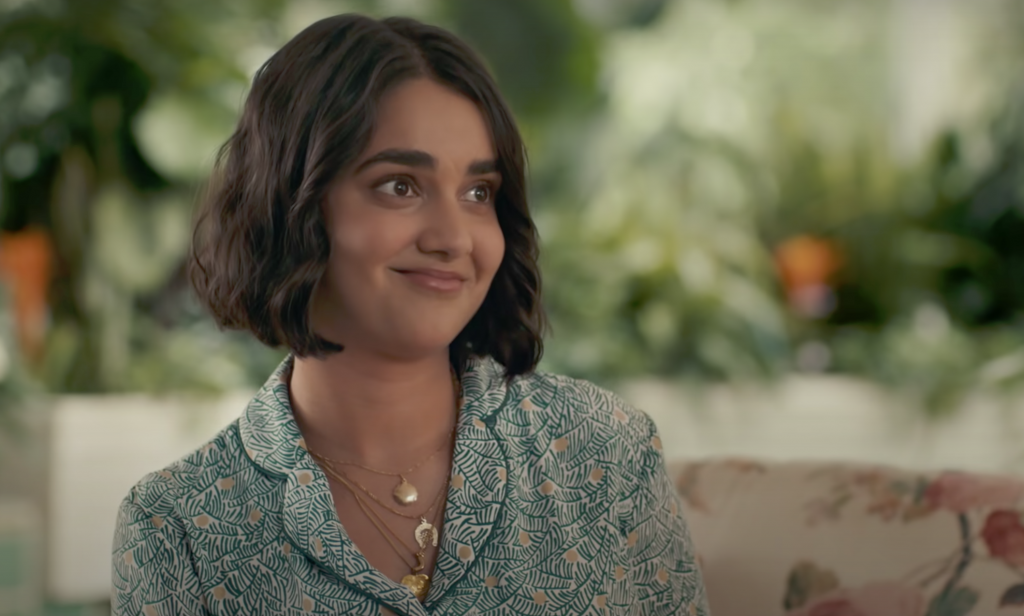 Geraldine Viswanathan is the epitome of a modern, millennial rom-com leading sweetheart. She is the shining star in "The Broken Hearts Gallery" — a film made for all of us 20-somethings learning how to love ourselves, be loud with our feelings and always look to the bright side of things.
In "The Broken Hearts Gallery," we meet Lucy, an art gallery assistant living in New York. She's fearless, accepting, so funny and has a habit of keeping souvenirs from all her past relationships.
Lucy is head over heels for her 35-year-old "boyfriend" who also happens to be her colleague, Max, played by BG-favorite, Utkarsh Ambudkar. Now what do I mean by "boyfriend" in quotes? It's a man who acts, walks, talks and treats you like the two of you are in a relationship, but actually you are not. Men do this, a lot.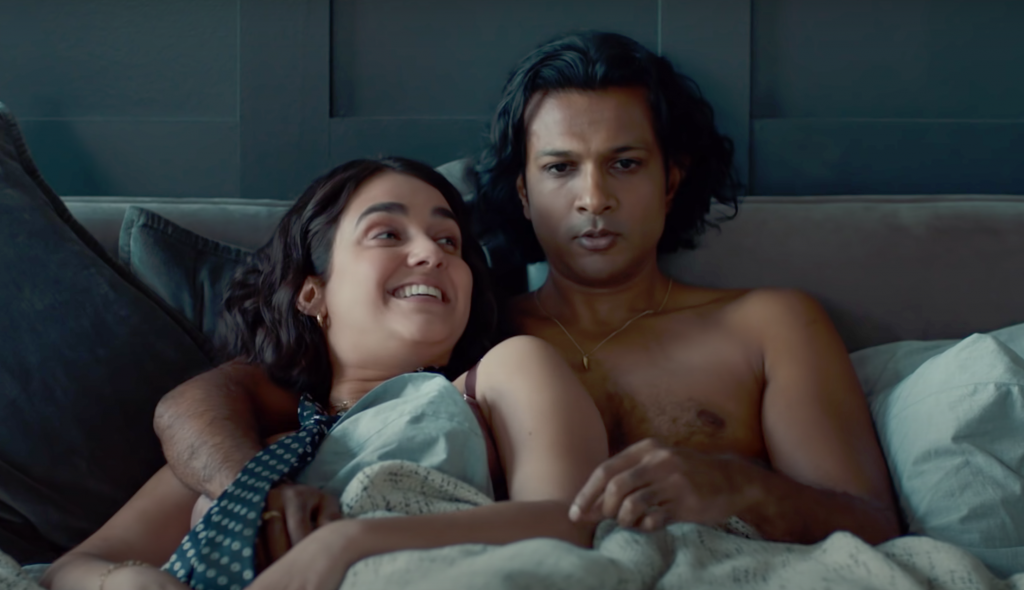 The scene that sets the tone for the movie and truly showcases Lucy's hopeless romantic energy is when she's gushing over Max at lunch with her two best friends, Amanda (Molly Gordon) and Nadine (Phillipa Soo). She coos, sings and imagines a life with him. She hopes that he'll ask her to move in. He's completely different from other men she's dated. He has his shit together! He's 35!
It's a tale as old as time; the moment you start using your lungs to praise a man, he proves you wrong. Cue the breakup, tears and mascara running down your face. She gets dumped and loses her job. To make things spicier, Max is the one who tells her she has lost her job!
In what I can only describe as "the most New York ever" thing, Lucy meets Nick (Dacre Montgomery) who just happens to have a space in the hotel he's building. Lucy uses the space to start a gallery to find others like her — people who keep souvenirs from their past relationships, holding onto what once was, and hoping to heal. And thus, we see the formation of The Broken Heart Gallery.
I asked Geraldine Viswanathan what she does to get over heartbreak.
"I feel that you gotta really take it in. You have to feel it and wallow in it. Be sad. Eat all the comfort food. And when you're ready to talk about it, talk about it for hours and hours till you're laughing again. That's been my process. But mostly just food. Ice cream. Anything fried. Anything just dripping with grease helps me feel better."
Lucy's ability to stay true to herself through everything is refreshing and an honest portrayal of women in their 20s trying to get their shit done. She never changes her appearance, never questions who she was, and doesn't even feel sorry for herself. She owns her goofiness, vulnerability and keeps growing. Geraldine agrees,
"I feel like Lucy is so unapologetically herself. She really wears her heart on her sleeve and tells the world exactly how she feels. She never shrinks herself or minimizes herself and I think that's a really strong and brave thing to do. And she has this feminist strength. I found it inspiring in reading her and playing her. I hope that women watching her feel that way too. Just whatever that they have, that themselves in their purest form is the best thing you can offer to the world and that can inspire others."
For Geraldine Viswanathan to be able to play so many roles, from "Hala" to "Blockers" to "Bad Education," and now being a dream in "The Broken Hearts Gallery," she's showing Hollywood that she can do it all without being typecast as the poorly created South Asians we regularly receive from Hollywood.
"It's so special to me. It's not lost on me how much this means. I'm entering the industry at a time where there's change happening. I feel like if this movie had been made 5 or 10 years ago, I don't know if I would have been casted as Lucy!"
Barriers for Viswanathan are nonexistent.
"It feels very meaningful to me to portray a fully confident, self possessed, feminine, desirable woman who just happens to be South Asian. And we never address it in the film, it's never talked about, it's never joked about. I get to just be. Even in the scenes with Utkarsh, that's such a rare thing — two brown people dating each other. We would be on set like, 'um, do we need to make a joke about this? Should we reference this at all?' And we didn't. It felt so much more honest to just let it be."
Finally, I asked Geraldine what advice she has for South Asians wanting to pursue acting,
"I just say go for it. Just don't limit yourself. The world wants us to limit ourselves. Truly, just doing what you love and being who you are is the gift you can bring to the world. I think if you just have that passion and drive, and you are persistent. I think the world rewards you for that."
Allow Geraldine Viswanathan into your hearts and homes and she will show you an endless amount of talent. Learn how to pronounce "Viswanathan" now and get comfortable seeing her onscreen, in "The Broken Hearts Gallery," and beyond. She's going to be around for a long time.