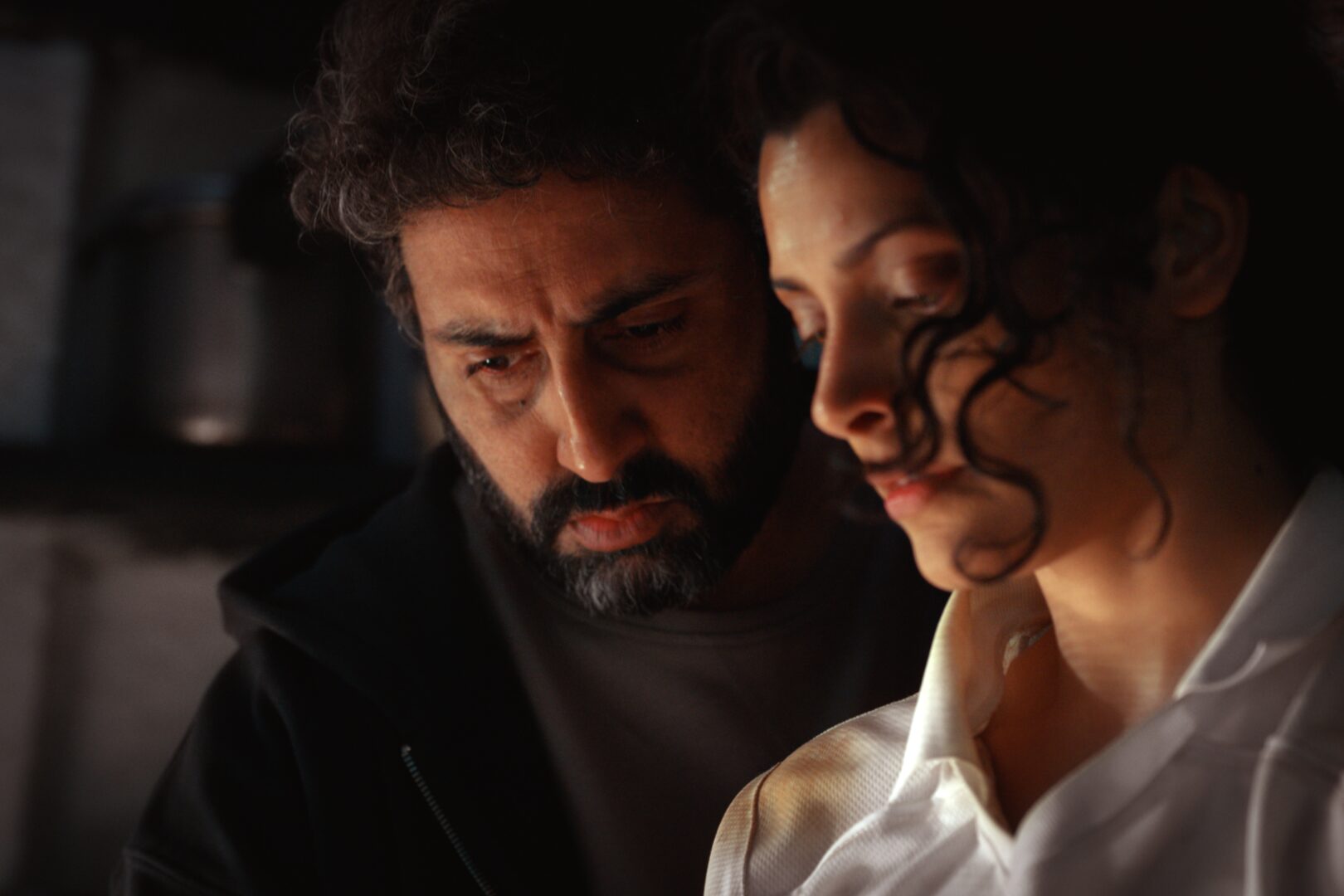 "Ghoomer," R. Balki's latest directorial venture, had its world premiere at the Indian Film Festival of Melbourne 2023 (IFFM), earlier this month, and the moment was nothing short of memorable. Lead actors Abhishek Bachchan, Saiyami Kher, and Angad Bedi, were present to unveil their labor of love to the world, and all three were left speechless at the reaction of the global audience; the film received a standing ovation on opening night, leaving the team extremely emotional — a feeling that Bachchan tells Brown Girl is one he cannot put into words.
"Ghoomer," tells the story of Anina (played by Kher), an exceptional cricket player who loses her right hand in an accident. Downtrodden and with no will to live, Anina finds a mentor and coach in Padam Singh Sodhi (played by Bachchan), an insensitive and brash failed cricketer who helps her turn her life and career around; Anina also has the unwavering support of her husband, Jeet (played by Bedi). Sodhi teaches Anina unorthodox techniques to make her mark on the cricket ground once again. Enter, ghoomer, a new style of bowling.
Balki checks all the boxes with this feature — his protagonist is a female athlete, the film is his way of giving back to cricket (a new form of delivery), and he highlights the idea that nothing is impossible for paraplegic athletes. The heart of Balki's film is in the right place — Kher mentions that the film is meant to be more of an inspirational movie and less of a sports-based movie. One can only imagine the impact that a film like this would have on an audience that's hungry for meaningful cinema.
And, to chat more about "Ghoomer," Brown Girl Magazine sat down with the stars of the show. Bachchan, Bedi, and Kher came together to talk about their inspiring characters, the filming journey, and how their film aspires to change the landscape of cricket and paraplegic athletes in the country. It was all that, with a side of samosas.
Take a look!
The featured image is courtesy of Sterling Global.