8
min read
From the director who brought us "Bend it Like Beckham," Gurinder Chadha, "Blinded by the Light" depicts the life of a young British teen, Javed, in the middle of a nowhere English town of Luton in 1987. The story stars Viveik Kalra as Javed Khan, a 16-year-old Pakistani boy, who is caught between who his family wants him to be and who he wants to be. 
Based on a memoir by journalist Sarfraz Manzoor, who also co-wrote the script, "Blinded by the Light" portrays the struggle many children of immigrants face between following their dreams and following the path that makes their parents proud.
"I know that having dreams doesn't make me a bad son," Javed says at the end of the film. "I also know that everything I am is because of the sacrifices my mom and dad made."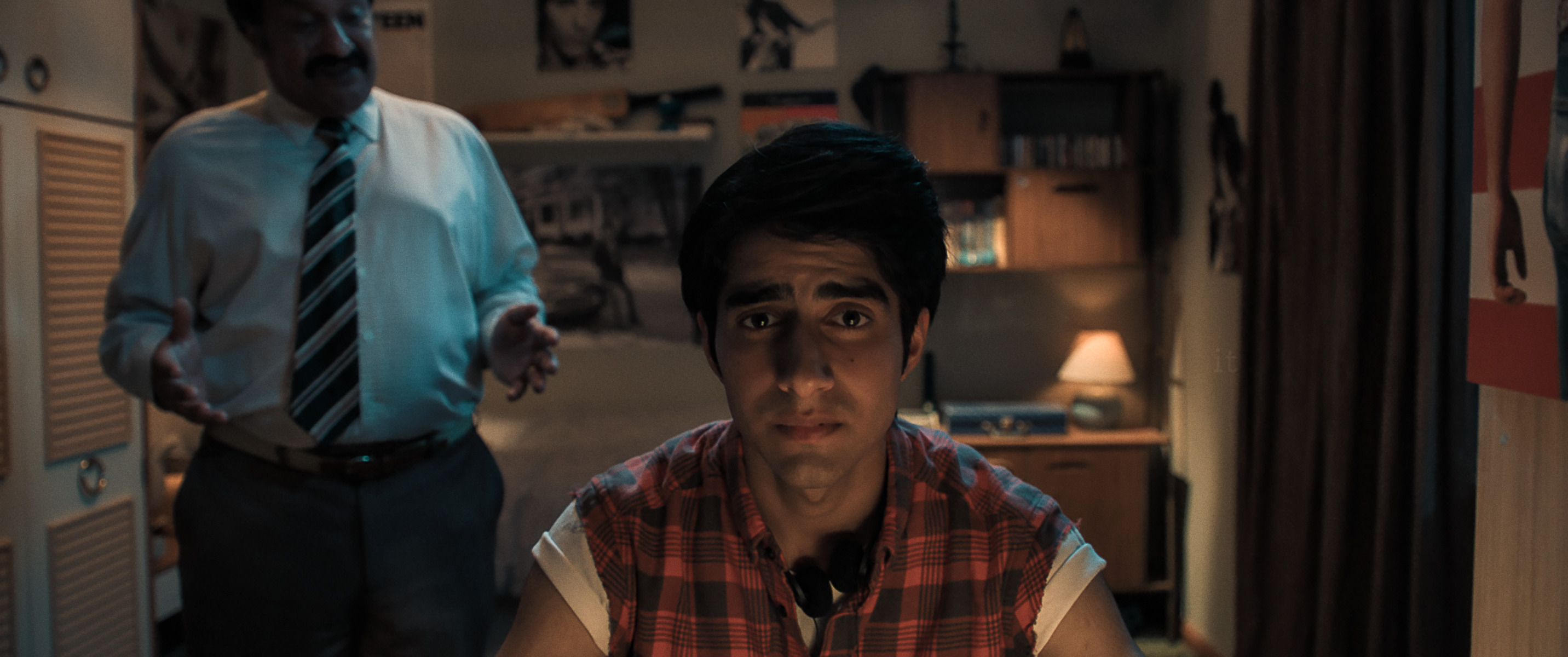 In the story, we follow Javed's journey of understanding himself and his family with the help of Bruce Springsteen's music. A talented poet with aspirations to be a writer, Javed struggles with his identity of being a British Pakistani, he faces discrimination and white supremacy within his hometown alongside a strict father at home who hates his art. At school, Javed meets Roops, played by Aaron Phagura, a follow South Asian who introduces Javed to the words and sounds of Bruce Springsteen, who helps him discover his true self. 
We, at Brown Girl Magazine, had the opportunity to speak with British-Indian movie director Chadha, writer Manzoor as well as lead actor Kalra. They told us about their experience making the film, the importance of representation and the universal connection the story brings.
 "I always aspired to the idea of communication, I wouldn't say necessary writing, but I was always interested in storytelling, communication and creativity," Manzoor told us.

"But I didn't necessarily think someone like me could actually write for a job. It was the sort of thing that I thought was what my heart most wanted. I feel happiest when I'm working on telling stories, you know, meeting whose interesting and trying to tell their stories, that's just what makes me most happy and what has always made me happy- but I didnt ever know if that was something someone like me could actually do for a living.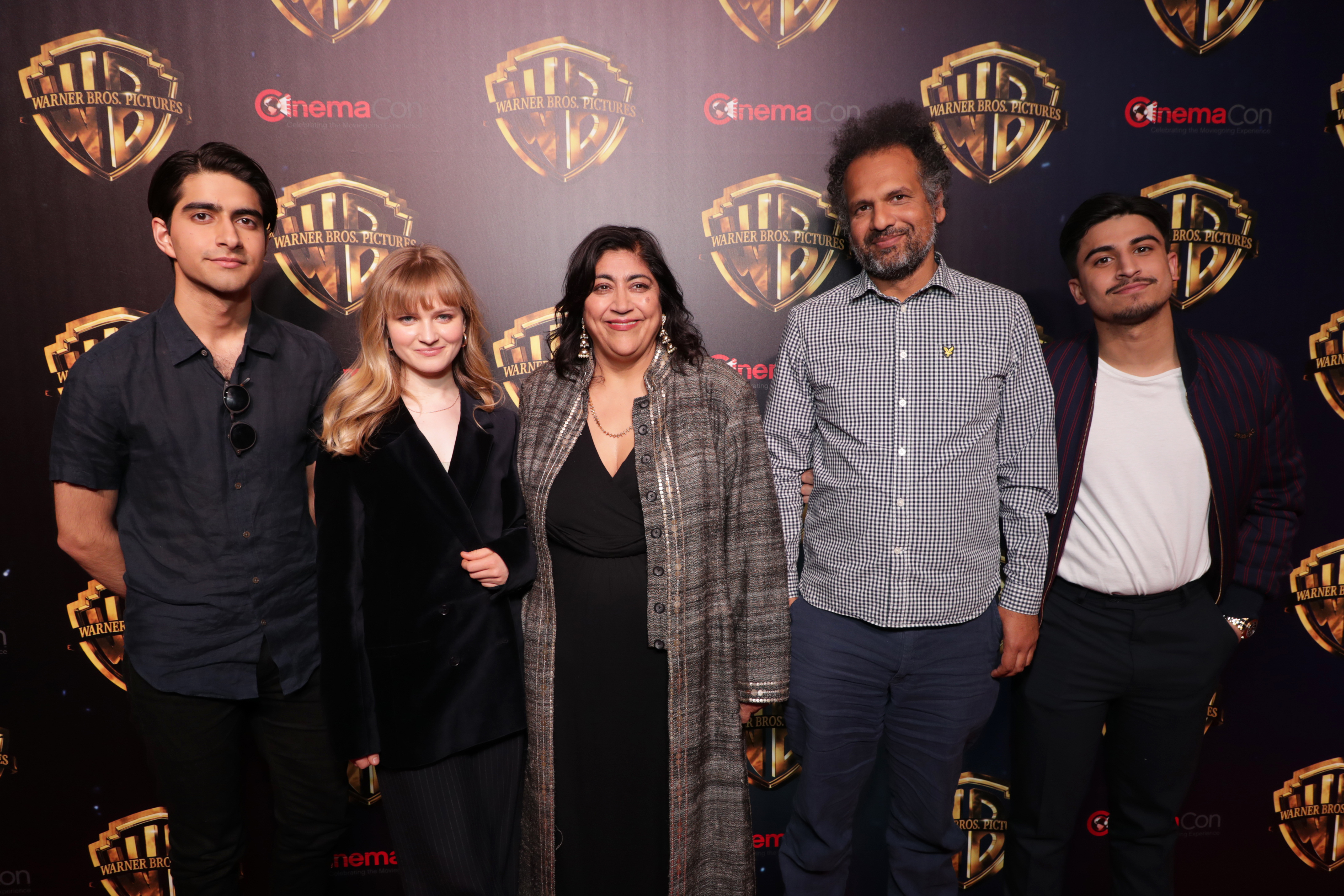 Manzoor told us how his Pakistani Muslim identity is just part of who he is, "you don't script these things they are just literally baked into who you are." His identity is an aspect of how he sees the world and what creates his perception, being able to share that truth with others who can connect to it, he said, is amazing. 
"When I became a writer myself and I got a chance to write a book, I wanted to be able to tell the story of my life, since no one else seemed to be telling it.

What is it like growing up in a working class Muslim family? What's it like to try to balance the demands of family with your own needs? What's it like wanting to fit in but being told you are different? I just felt like I had the voice and I had the opportunity. I wanted to paint my story onto the wall because nobody else had done it so far," Manzoor said.
Chadha, a Springsteen fan herself, made the film in response to Brexit. After being upset with Brexit, she told us, she felt as though she had to do something and when Manzoor wrote his book, she knew this film was it.
Chadha made the film hoping that audiences would find a universal connection to the story in an era of division. She wanted to show the relativity between the acts of hate now and the racism that was present in the 80s.
The pressure was on me to not only create a movie that lived up to the legacy of Bruce's music but also make a film for people who necessarily didn't care about Bruce Springsteen," she told us.

"To tell the story of an ordinary person, who has truth and integrity. As a film maker, i wanted to make it something big about the world." she added. Yes, it's Sarfarz's story, but it could be anybody's story, you know, it's a universal story."
She also spoke of the importance of representation and portraying stories of immigrants in the proper light. Chadha had a similar experience as Javed, growing up as a British Asian around the same time period. She said she wanted to delve into the conflict of a British Asian home but also be affectionate with the people within it.
"I don't have to demonize them or have to turn parents into monsters, even though they disagree with what their kids are doing," Chadha said.  "I can show what their motivations, aspirations and dreams are and that's something you could only do when you are coming from the inside out."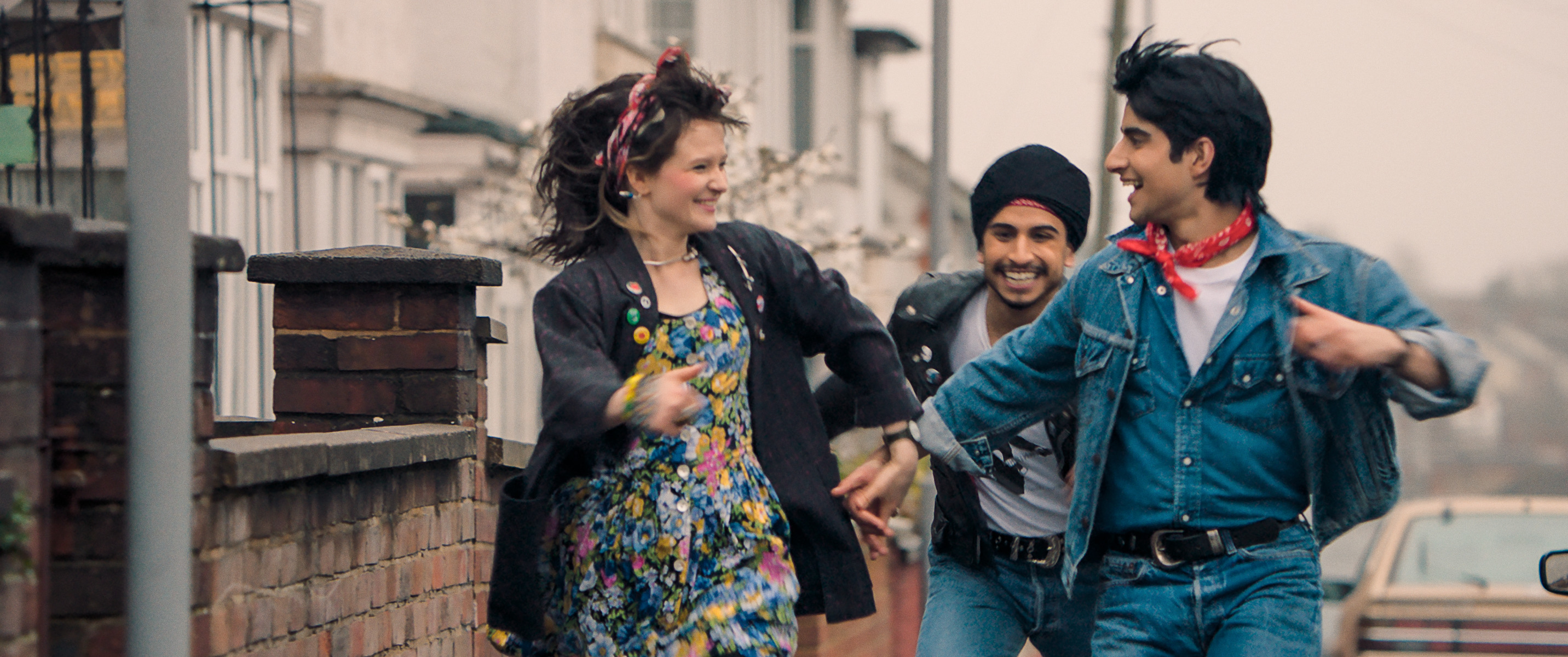 In the story, based off of Manzoor's own love for Springsteen, Javed is inspired by Springsteen's words and music to change his life for the better. We asked Manzoor what exactly in Springsteen's music inspired him and allowed him to feel closer to himself. He told us how Springsteen's music opened a new window for him, with different possibilities.
 "Imagine you are living in a world and everything looks the same but you see a window with a different landscape and a different world of possibilities, it just looks different."

"In that other world, you get to marry the person you want to marry, it doesn't have to be an arranged marriage. In that world, you can actually do a job that is interesting, in that world, you can fullfl your dreams and not have to be limited just because of the way you look. I guess in his music I was given the glimpse of a different and better world and it made me think maybe it was worth pursuing."
For Kalra not only was Chadha someone he wanted to work with but the script of the film really resonated with him as well. While not a personal level, Kalra said, the script resonated with him deeply because of the heart of the film, it depicted the idea that there is more to people than what you see on the surface level.
"The heart of the film leaped off the screen," Kalra said. There was a lot of heart put into this film from everyone in the creative process. It was a real passion project, it was a film that we never knew would get the level of exposure that it is getting now," he added. "We did it because we loved the story and the film."
He emphasized how it is "imperative,"  that not only do we grow but develop an industry that "adapts to the knowledge that diverse people do need to be represented" when making decisions of who is put on cinema screens and representing popular culture.
While Kalra said he is very distinct from the character he played, in terms of circumstance, the story really resonated with him and in his opinion was something that needed to be showcased on cinema screens because it showed that "people are not two dimensional, they are three dimensional." 
"What I want people to take away is that people are more than the surface level. One of the most rare relationships in the film is between Roops who introduces Javed to Bruce Springsteen, but what's also really important is the familial side and realtionship.

The idea that his [Javed's] father is not a monster, that the father in the film just sees the world differently than him, that sort of cultural clash is navigating a world where what people actually want to say, they cant convey- because they weren't raised in a  manner that was emotionally dexterous enough to allow express themselves correctly.
He added that the whole filming experience was "euphoric" because despite the circumstanced his character Javed faced the film ends up being a "feel good."
"This character named Javed continues to strive for more and continues to try and find a level of clarity. I think in that world, in that situation, in those circumstances, being 16-years-old in 1987 Luton as a British Asian, it's not something I'd want to go back to," Kalra said. "Those were diffuclt times and so I think what is amazing is the film continues to be something that is 'feel good' despite circumstance and those are the things we are made to shoot."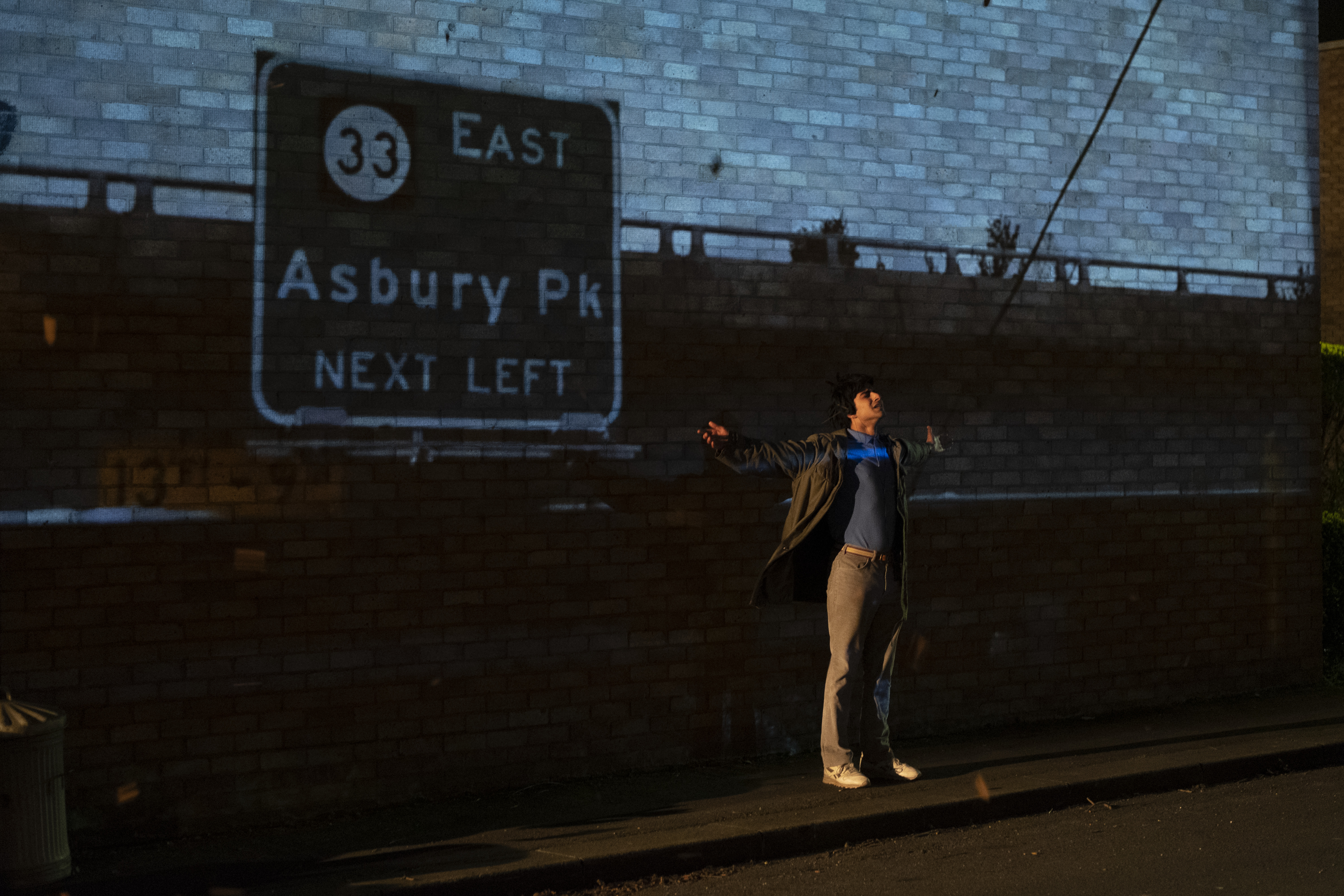 "Blinded by the Light" is a film that has deeply connected with many people despite ethnic background and identity. It aims to be hopeful and allow its audience to be encouraged to follow their own dreams, regardless of what they look like, where they are from and what religion they practice, Manzoor said. Ultimately, like Javed, we all want to make our parents proud and we all want to follow our dreams, its a message of unity in a time that could do with it, he added. 
When asked what advice they would give young South Asians Manzoor, Chadha and Kalra each spoke of believing in yourself and the importance of breaking barriers.
"You have to believe you have a story worth telling and you have to believe you can make other people care about your personal experience," Manzoor said. "Because ultimately just writing about yourself is not interesting, you have to write about yourself in such a way that other people will care and I think then you can do something quite special."
Manzoor spoke of his own experience with people connecting to his story whether or not they identified as Muslim or Pakistani. He told us how telling our personal stories can "bridge some differences and do good in the world."
"If White people or African Americans or any ethnicity can lose themselves in a character, whose background happens to be Muslim- if they can see themselves in him or her, I think that's really inspiring because it tells us that all our stories matter and that you dont have to be compromised."
Manzoor ended the conversation by reminding us that "nobody does it alone," and the importance of the sacrifices our families, as immigrants, often experience.
"Ultimately, we all do things because of the opportunities that our parents provided for us," he said.  "So when we work to create work in our future, we should forge our own path and be proud of what we have achieved on our won, but also mindful that nothing would have been achieved without the sacrifices of the work of our parents and of that generation.
Chadha spoke of her experience as a South Asian woman and how her Sikh background has shaped the person who she is today. She also spoke of the importance of being happy with yourself in order to succeed. 
"You are never going to please everybody, but you have to please yourself and own that," Chadha said. "There will always be detractors, always. There will always be people who minimize what you are doing or achieving because you are the other, so you got to turn that around and own who you are- use that as your fighting spirit.
Kalra referred to the film's message of hope in his advice. He spoke of giving each opportunity your "best shot" and the importance of communicating with others especially family in regards to your dreams.
In the film, they are a lot of communication issues. The idea is that you should navigate those in your best way and continue to uplift those people and understand what they are saying, as well as seeking your own initiative," Kalra said.

"The film is about hope and I'd say to young people  to strive to do the best that you can. Strive for your own success, keep striving but get a little of compassion and shove it on to a few people too."
"Blinded by the Light" is playing in theaters now.