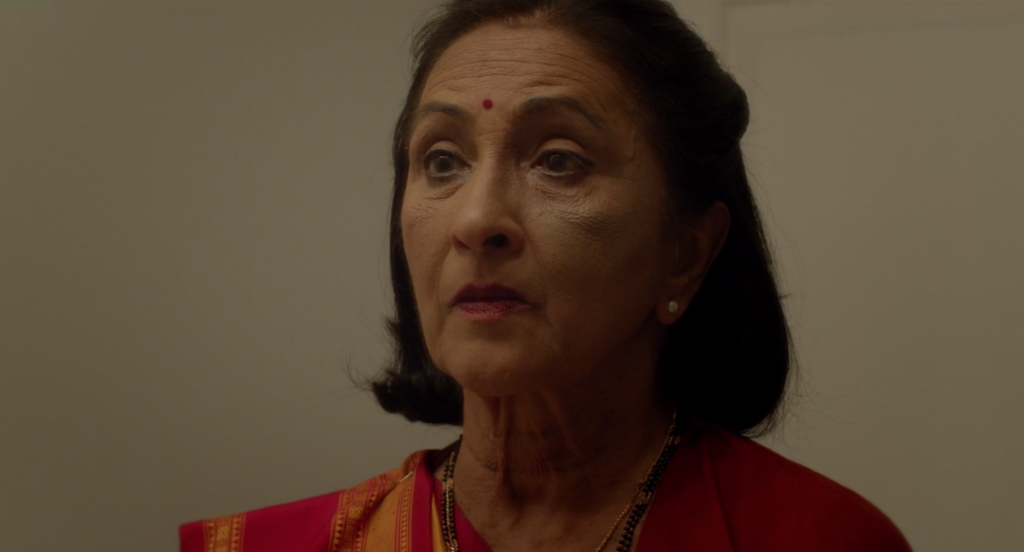 This past month, HBO hosted its third annual Asian Pacific American Visionaries short film competition. The theme was "films that explore life in today's digital, information age from the unique perspective of an Asian Pacific American cinematic storyteller." Filmmakers Nirav Bhakta and Gayatri Bajpai, together, made up one of three finalists selected over hundreds of submissions, and won the entire short film competition with their movie, "Halwa."
"Halwa" explores the life of a married woman in her 50s named Sujata, played by Vee Kumari. Sujata reconnects with old friends by making a Facebook account, including her childhood sweetheart that she hasn't seen or heard from in more than 20 years. Through their sweet messages back and forth, we see their pasts unfolding and their love for each other re-blooming again.
Nirav and Gayatri shared their experiences creating and making "Halwa."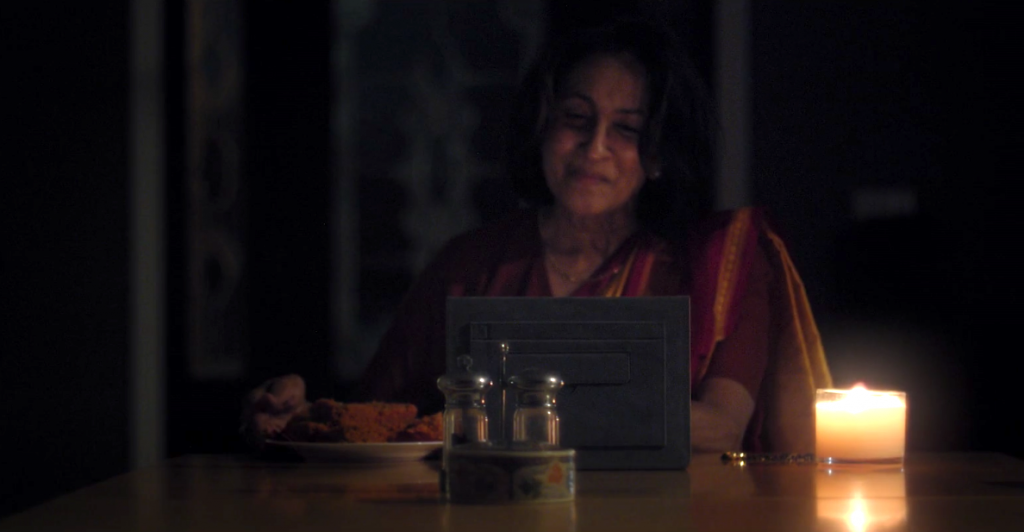 Did the story of "Halwa" come from an experience you know or know of? How did you come up with it?
We had an ongoing conversation with our lead actress, Vee Kumari, about the lack of roles for South Asian women over 50 in Hollywood. Indian women onscreen are always arranging their children's marriages, questioning their career choices, or coaxing them to eat more. Even young Asian American filmmakers don't always depict multidimensional parents or grandparents.

The core inspiration for Halwa came from a brief but very controlling relationship our lead actress Vee experienced in her past. To break away from a situation like that requires guts, and we wanted to tell this story from the perspective of the survivor. It was about her agency.

The love story element came from talk we'd heard in our communities about Facebook reuniting high school sweethearts. We wanted to dig deeper than scandal and tap into the nostalgia of reconnecting with a long lost flame. It has a big impact on our character's sense of self.
What was your writing process like? How long did it take?
We wrote this in under a month. The theme of this year's HBO Visionaries program was the modern Asian Pacific American experience in the digital age.

We collaborated long-distance at first, brainstorming (fittingly over Facebook Messenger) from our respective cities. We swapped ideas and drafts of the script. We consulted Vee on her experiences. And we told each other stories from our communities.

It struck us how much must be hidden beneath the quiet "keep-your-head down and get it done" attitude of so many older immigrants. Our main character, Sujata, leads a domestic life. But there's more going on. We wanted to bring out the disconnect between her inner and outer world.

After locking the script, we flew into LA, shot the film over three days with good friends, and returned to our respective cities to edit Halwa on a three-week turnaround.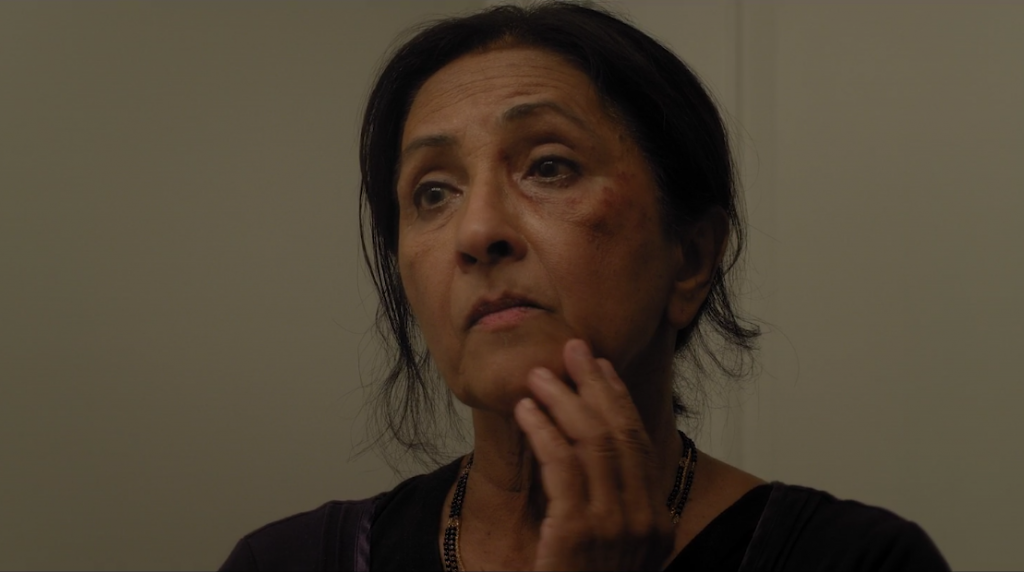 How important was it to tell a story about older women/older generation, and in what other areas of representation do you think mainstream media is sorely lacking?
Immigrant experiences are diverse. What first generation immigrants have gone through to come to and thrive in this country is far more complex than what we usually see in the media.

Older women are not expected to live for themselves in many cultures—particularly in ours. Many have left love behind. To experience desire over a certain age is also taboo. A fear we're all aware of is "log kya kahenge?"

We wanted to explore what it would be like for an LGBTQ woman over 50 to not only experience a rekindling of forbidden feelings, but for her to step outside the confines of an abusive relationship and take the reigns.
How do you think we can fix these problems?
The main way to fix under-representation is to really see and hear people who don't normally get treated as protagonists by the media. Ask them to tell you their stories. Then tell the truth about them.
And again, congrats on winning the HBO APA competition! As you screen "Halwa" for more people, how has the response been? Have you received any responses from people who have firsthand experience with the subject matter?
People commented on the tension. Others cried. Some have told us about similar stories of abuse that happened in their own families — to their mothers, in particular.

On the lighter side, almost everyone can identify with the nostalgia of stalking an old crush on social media.
What was the overlying message or feeling you want the audience to have?
Our main goal was to tell a nuanced story, and get people who are nothing like Sujata to empathize with her story.
"Halwa" is available to stream on all HBO apps along with the other two finalists.