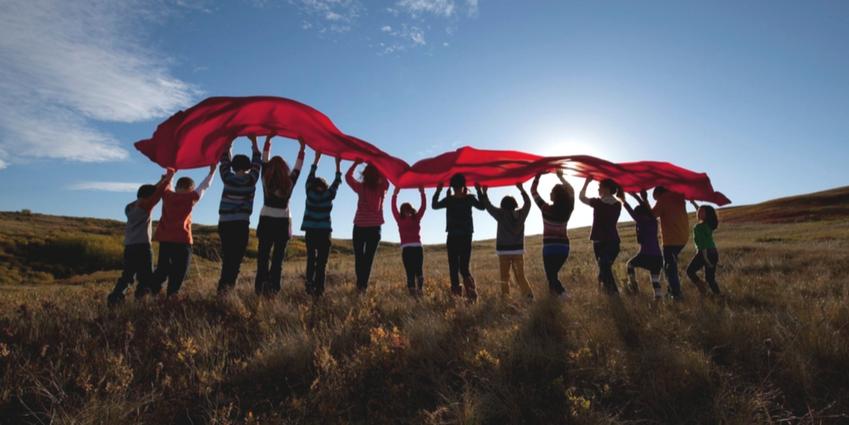 Raised in poverty and facing various obstacles from a young age, Christine Savino was propelled to found Her Global Initiative, a nonprofit to help women in need — in a new inventive way.
"I was raised in an impoverished orphanage in Asia, and then adopted into poverty in America," Savino said. "Growing up, I was constantly teased at school and even physically attacked for not being able to afford many clothes, as well as for being an Asian minority. However, this led to me having a deeply ingrained empathy for others who are underrepresented and struggling."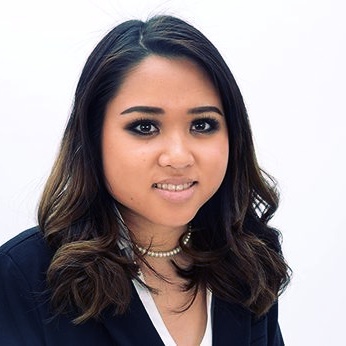 [Christine Savino/LinkedIn]
Savino considers her biggest success to be overcoming her own obstacles in order to enable other women to overcome theirs.
"Because I was raised in poverty, I was told I could never be successful in life," she said.  "It has been my greatest pleasure to overcome some of the hardest obstacles in my life to make Her Global Initiative successful and help other women be successful as well."
Her drive to help women gain self-sufficiency and empowerment was her response to the realization that women were often treated as less than, despite being equally competent to men.
"I found that as a woman, I was seen and treated as lesser than my male counterparts, even if we performed exactly the same," Savino said. "I was scolded for being headstrong, and learned firsthand how difficult it was to gain the same respect as men."
However, Her Global Initiative is especially difficult in third-world countries. According to Savino, not only do misogynistic cultures contribute to obstacles but in these cultures, women themselves accept the ideology that they cannot be successful on their own.
"The genders should be treated as equals, so Her Global Initiative helps heal the world by enforcing this needed doctrine," she said. "The core of the issue is that women do not believe that they can be successful and they do not have the resources to do so. Our approach is twofold. We utilize education and assets, such as microloans, to give them the opportunity to break the cycle of poverty and suppression. We teach them how to lead independent and productive lives, and that it is ok to not tend to house chores as their sole purpose in life."
Savino knew that she wanted to lead a movement that would have given direct empowerment to disadvantaged women. While many charities provide goods or services to those in need, they do not always help the recipients become leaders themselves and achieve self-sustainability. This motivated Savino to pursue the process of drafting, fundraising, hiring and pitching for Her Global Initiative.
Coming up with the name to represent her organization was of special importance. Savino wanted to incorporate her focus on empowering women in the name.
"This is why 'Her' is the first word," she said. "The word 'Global' highlights that we are an international effort looking to improve the lives of women in all countries, even those who are the most impoverished or high-risk clients because they deserve help too. Sometimes, charities and philanthropic efforts focus on a few places or their domestic country, but we want to reach all women in need. We decided on the word 'Initiative' because our organization is active, far-reaching and effective."
The typical clients catered to by the organization are characterized as high risk. Her Global Initiative has a specific process through which it supplies loans and aid to women. Clients are required to fill out a loan application and provide two letters of recommendation and "realistic" business plans. These plans go through several steps of approval and development if the applicant is accepted. Two-week minimum educational training is also mandated.
"The principal amount of the loan is decided on based on the area the women live in, the financial risk of the business, her past experiences with loans, etc.," said Savino. "So, if we invest in a woman to buy two acres of cropland, seeds, water and other collateral and it is in a prime season, then our rates, assuming that she has not applied through an organization, will likely be two percent."
According to Savino, there will always be risks, including theft especially. Thus, the loans need safety precautions put in place, such as fencing. Because of its understanding that starting and maintaining businesses takes work and involves risk, the organization cancels all interest debt if the credit recipient grows their business to a certain degree within the first 12 months with Her Global Initiative.
"This is decided on an individual basis and can vary greatly depending on the situation – although it is always decided based on financial measures, like net income growth, COGS limitations, partnerships and effective revenue increases," Savino said. "It truly motivates the women to expand and hire others, which is why we put that in place. What we are strategically doing is expanding at a reasonable, but strong pace so that we reach as many women as possible but effectively. This will help us change GDPs in the long run."
One of the organization's first recipients was a woman named Wilkister in Uganda.
"Her partner had unexpectedly been killed, and she was widowed," Savino recalled. "Since she had relied on him for finances, she found herself unable to even feed her kids or herself. She could not find work as a woman and was threatened to be killed by her own village members because she was without a husband and trying to support herself and her family. She even resorted to stealing food, but eventually fled to her mother's hut to sell bananas."
Still, Wilkister was unable to make sufficient wages to provide for her family. It was then that she contacted a community organizer who brought Her Global Initiative to her attention.
With the education and development Wilkister received from Her Global Initiative, she was able to re-establish her emotional well-being and accelerate through her assorted fruits business to increase her revenues by over five percent. She now makes $15 per day and is able to support herself and her family.
Her Global Initiative operates globally in countries such as Uganda, Zimbabwe, Bangladesh and Ghana. They are currently set to reach Pakistan through a joint venture with Eco Energy Finance to provide solar energy home systems and microcredit to entrepreneurial and in-need women.
"These countries are where both the need for capital and the barriers that block access to this capital are both very high," Savino said. "There is also an abundance of well-established and knowledgeable organizations to partner with, which helps our outreach become even stronger."
The organization has developed the Tuvia Pre and Primary schools and also invests in schools that can potentially expand to provide education in more impoverished areas with sufficient staff and resources.
"We work with administrators to allocate funds for technology, books, highly qualified teachers and more, depending on where we deem it will be most effective," Savino said.
As an aspiring leading microcredit organization, Her Global Fund hopes to hit the million dollar revenue mark by 2021. The organization also plans to expand to new areas and people and to start building new schools regularly.
"As we grow, we will be able to hire more staff, invest in greater academic development, and partner with larger organizations," Savino said. "Our growth is so important to us because more and more women require help from us every year."
Her Global Fund welcomes new supporters, partners and volunteers. Get involved through their website, or reach out through email at herglobalinitiative@gmail.com.