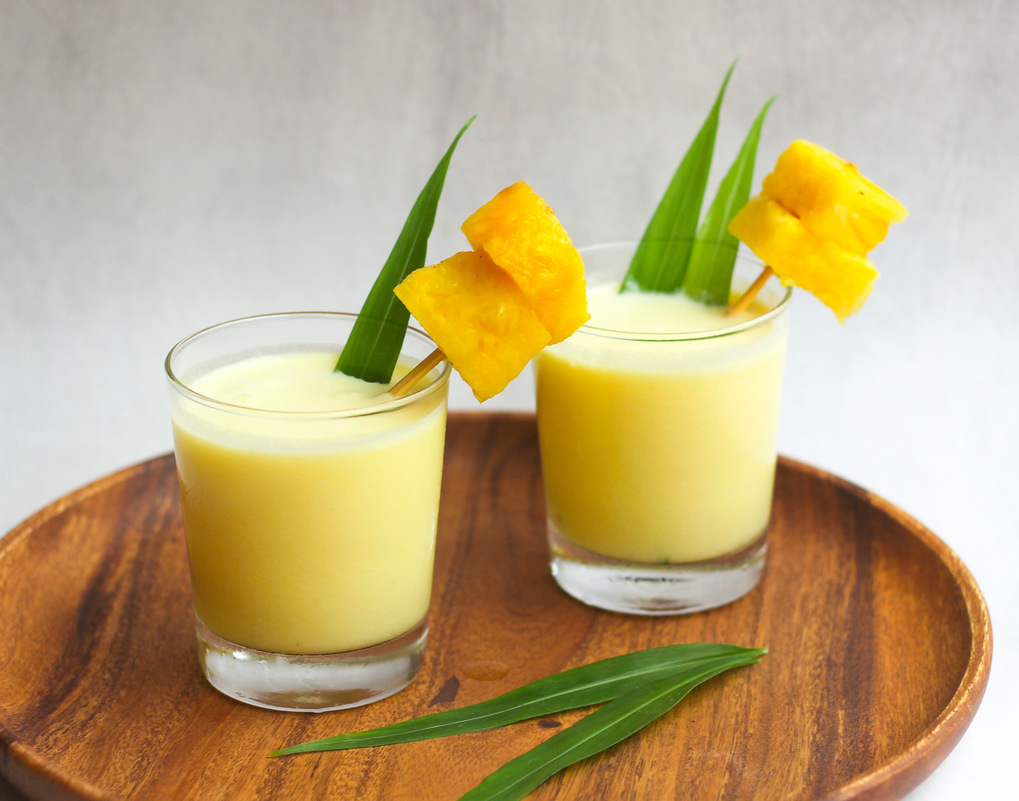 Bring the tropics home with homemade Piña Coladas. Piña Coladas made with tropical sweet pineapple and creamy coconut milk, so simple and delicious, you'll never go back to the pre-made mixes!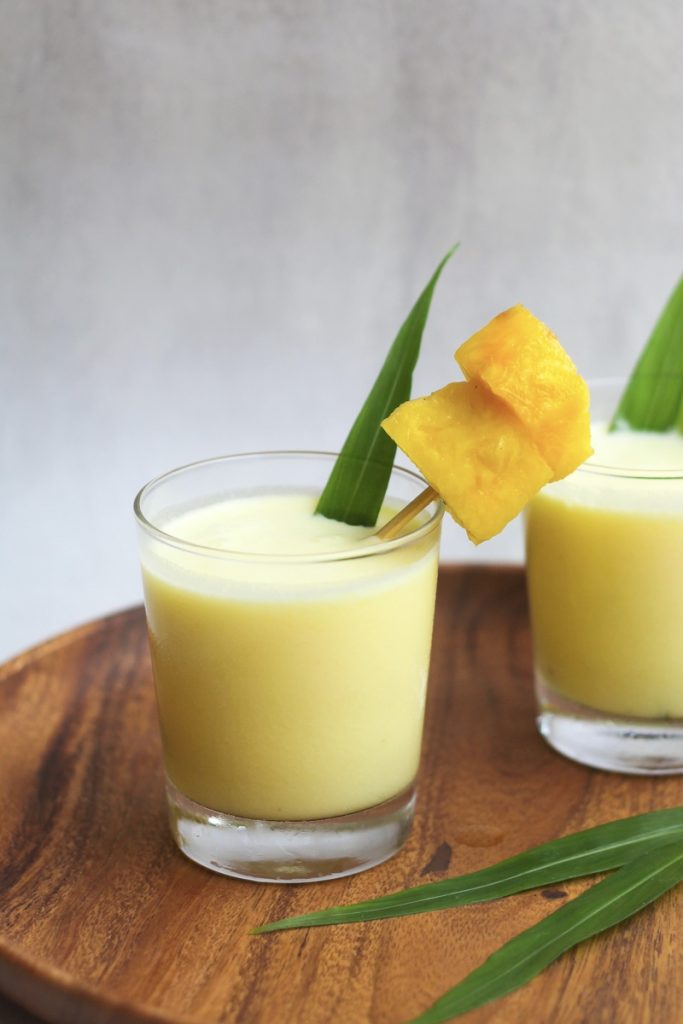 Having grown up in Florida, I can't say I ever LOVED summer. I don't have memories of basking in the glorious sun, having a Pinterest-worthy picnic or lying on the beach without getting a heat headache. In fact, I remember always whining that Florida had four seasons: hot, hotter, hottest and too hot! 
I have memories of how a simple two-minute walk would turn me pink as ever, sweat trickling down my back, endless water fights and ducking away from the sun.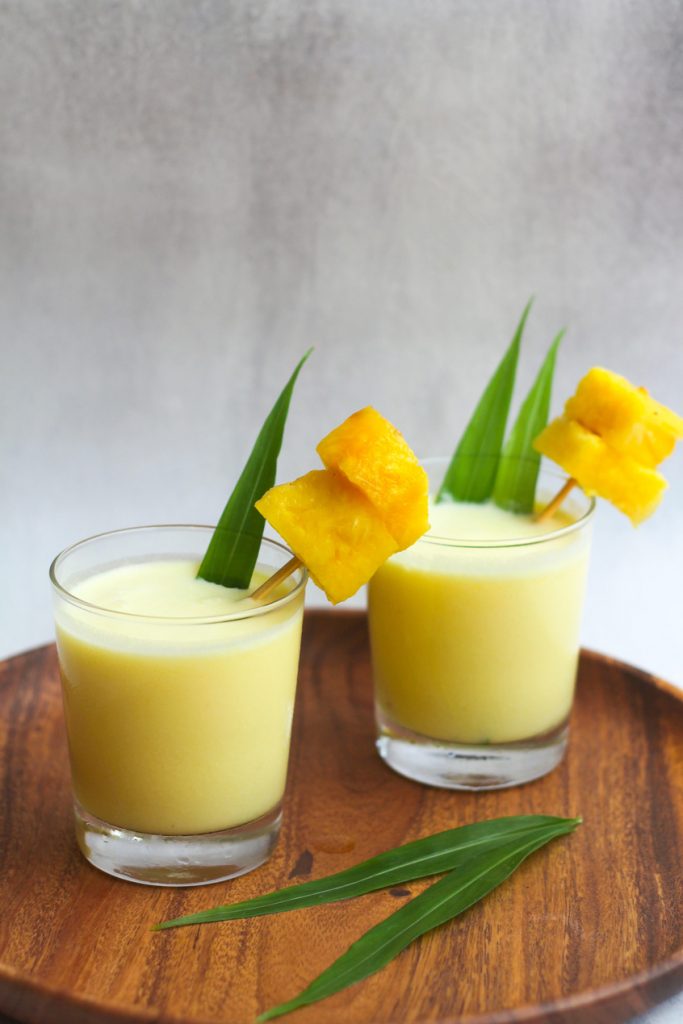 But now, I love summer.
The sun gives me so much energy to write, photograph, create and feel my best self. Whenever I tell my husband how much I love summer and the sun he says he knows, I chose him (his name ironically means sun, lol). I think over time, after living in the Northeast and experiencing some pretty brutal winters, I have come to miss my four seasons of hot. 
The one thing I'll always remember about summer is when we were little and would have pool parties at home, my mom would make frozen piña coladas for all the adults and virgin ones for us kids. We used to enjoy our "fancy drink" so much that now anything pineapple coconut flavored is an instant reminder of summer and pool time.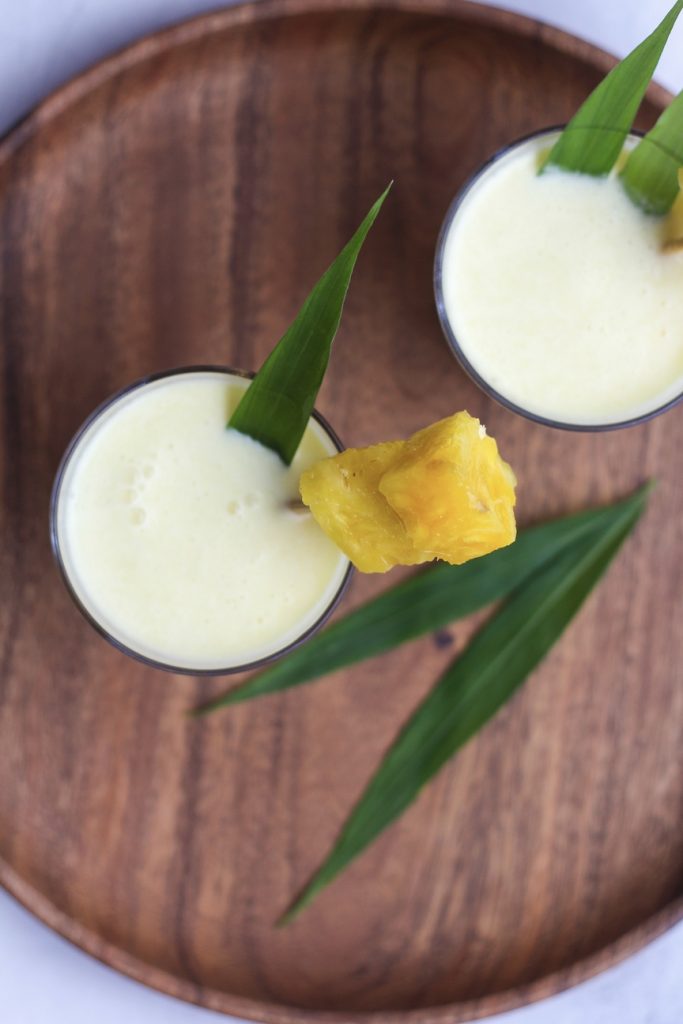 How to make the best Homemade Piña Coladas
For these Piña Coladas, I used fresh chunks of pineapple and coconut milk. Blended with sugar, ice and water they were perfect as is. My husband wanted a cocktail version so I swirled in about two ounces of white rum in his serving. 
If you are using sweetened canned pineapple, leave out the sugar as it's already sweet enough. 
You can make these ahead of time by blending everything together but the ice. When ready to serve, pour in glasses filled with crushed or cubed ice.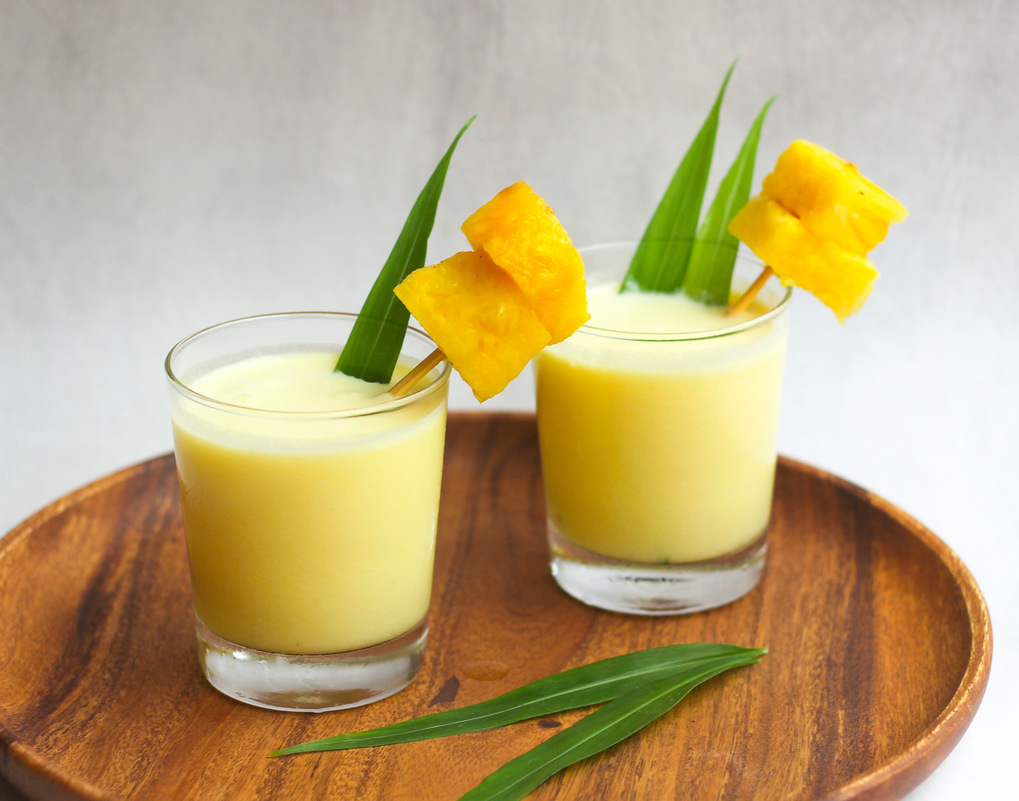 Homemade Piña Coladas Flavor Variations
While this is a recipe for a basic Piña Colada, you can easily swirl in your favorite flavors. Here are some additions that would be great:
mango purée

 

lime juice
guava nectar
strawberry purée
raspberry mash
passion fruit
lychee mash
papaya purée

 
If you like the flavors of Piña Coladas but want something lighter and more bubbly, try my Pineapple Coconut Spritzer: a tropical juice with a little fizz and I'm feeling like I'm in the tropics. Pineapple juice and coconut water make this spritzer taste like a light piña colada.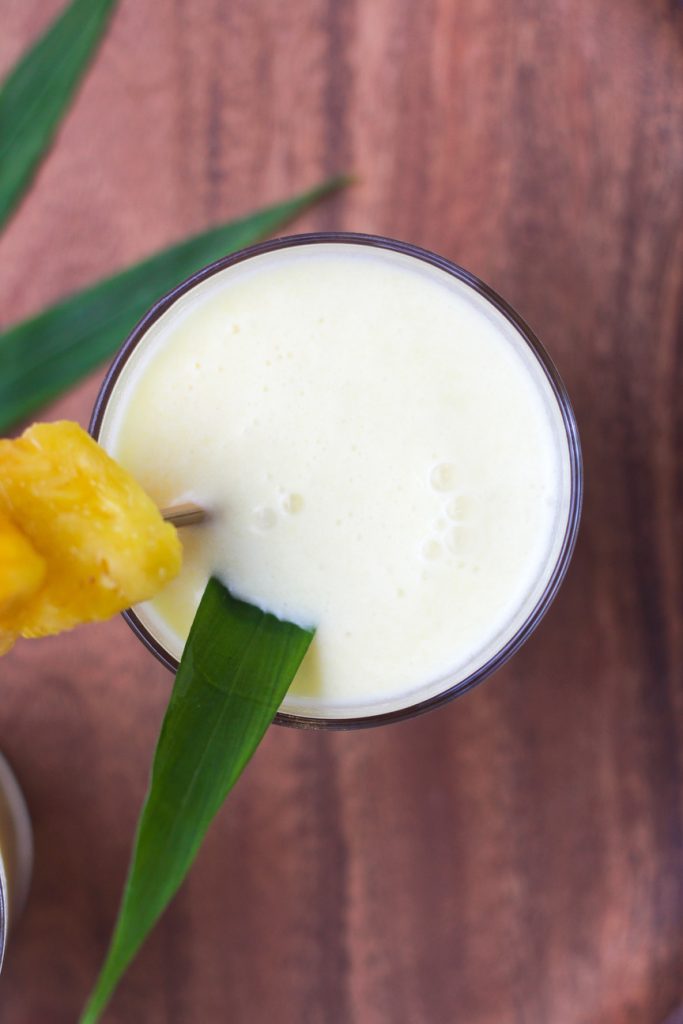 Homemade Piña Coladas
Ingredients:
4 cup pineapple chunks, fresh or frozen
1 cup coconut milk
1/4 cup sugar
1/2 cup water
1 cup ice
Optional: 2 ounces white rum per serving
Method:
In a blender, purée pineapple chunks with water and ice.
Add sugar; if using sweetened canned pineapple skip this step.
Pour in coconut milk and blend until smooth.
Garnish with fresh pineapple and serve. 
Optional: swirl in 2 oz rum in each glass 
Enjoy chilled.
These Homemade Piña Coladas were first published on Love Laugh Mirch and reposted here with permission.