The following post is in collaboration with South Asians for Biden (SAB)— a national grassroots organization dedicated to engaging, educating and mobilizing the South Asian community to elect Joe Biden this November. It contains a collection of ways you can get involved in this election written by three South Asian women. 
View this post on Instagram
Vinuri Ranaweera:
As a Sri Lankan-American growing up in Staten Island, New York, I am part of a large community of Sri Lankan families who immigrated to the United States and made Staten Island their home. Staten Island is home to the largest Sri Lankan population outside of Sri Lanka. Yet, as I entered the local government and worked in political roles, I was regularly one of just a few South Asian faces. Now more than ever, I can see how representation matters, how it empowers people to participate in politics and how it increases civic engagement in communities that can make real change. We can all help determine which individuals are elected to positions of power. We can make sure those elected officials are held accountable and that they lift everyone's voices.
Having an interest in politics at a young age, I joined the Young Democrats of Richmond County, a local Democratic club, and met people with the same goals of electing individuals who care about the issues that marginalized communities face. With the help of my peers, I was able to educate my neighbors through canvassing and phone banking. I used those skills to work for other progressive candidates running for local elected office in New York, which exposed me to the complexities of building a platform, fundraising, and voter outreach. This summer, I was introduced to South Asians for Biden, "a grassroots organization dedicated to mobilizing the South Asian community to elect Joe Biden," and will continue to remain active this election cycle, with the focus of reaching out to folks that understand the struggles that impact the South Asian community nationwide. 
As President, former Vice President Joe Biden is committed to elevating voices from the South Asian community and has done so in an unprecedented way by naming U.S. Senator Kamala Harris as his vice-presidential running mate. "Senator Harris shows young South Asian women like me that they can rise in politics." Biden's platform also fights for important issues that our communities care about, like repairing our broken healthcare system, increasing language accessibility, combating systemic racism and supporting small businesses. This agenda is critical during a time of rising disparities within marginalized communities due to COVID-19 and its mismanagement at the national level. Electing Biden is the only way to shift the spiraling tide of incompetent and dangerous leadership. To do so, we must all vote, tell our friends and families to vote and become more politically involved. This can include attending a local Democratic club meeting, volunteering on a political campaign or joining South Asians for Biden. Our voices are critical in continuing a movement that is inclusive and fights for the prosperity of all. 
Bianca Shah:
Take a look at our country today—it's the country that you, your parents, or your grandparents immigrated to chase a dream. But now, you realize that dream seems to be inaccessible for so many, and now you want to help improve the dream and bring about real change. If this sounds familiar, you may be like me.
I am a 20-year-old Indian-American college student from Maryland, who woke up after the 2016 election horrified and frustrated that hatred could win over hope in the country I had been taught was supposed to be for dreamers. I sought out any opportunity to get involved—from phone banking to canvassing—and eventually served as the Student Member of my County Democratic Central Committee. I found issues I was passionate about and helped organize walkouts and rallies and learned what the term "grassroots organizing" really meant. I utilized the networks I built to learn from those who I could see were working for real change in our government. I interned for Congressman Jamie Raskin in his District Office and had the opportunity to intern for the late Congressman Elijah Cummings on Capitol Hill in 2019.  Currently, I am studying public policy at the University of Michigan. 
Throughout my experiences in politics, I rarely saw other South Asians in these roles, let alone in positions of power. I longed for that community of like-minded individuals advocating for change, whether that be through party politics or issue-based organizing. That was when I stumbled upon the grassroots organization, South Asians for Biden (SAB), where I am a part of the National Outreach Team. My involvement with SAB started because I found SAB's Facebook page, and decided to send a Facebook message to the group to ask how I could become involved with Biden's campaign at my college. Fast forward five months, and now I am in charge of SAB's National Youth Outreach efforts that are working to mobilize South Asian youth for Biden. 
If I were to advise young South Asians, and South Asian women in particular,  interested in enacting change, I would tell them not to be afraid to take a stance on issues they care about. Too often, we as South Asian women have our voices overlooked. Regardless of peer or cultural pressure, it is important to pursue your passions and ensure your voice is heard. 
Hira Shaikh:
From my perspective, getting involved in politics has always been less about showing up for a particular candidate, and more about showing up for my community. For most of our history, my fellow Pakistanis, Muslims, women of color, and immigrants have been ignored at best and vilified at worst. But in the fight to change that trend, voting, alone, is simply not enough—we need to get involved.  This is especially true during this presidential election.
The start of my involvement during this election cycle was as simple as reaching out to South Asian political leaders in my home state of New Jersey and asking how I could help. Even though I work in politics, any of you reading this could just as easily reach out to South Asian (or any) leaders in your state too. I now have a leadership role in South Asians for Biden, and I've since passed the baton to other young women in my community who were eager to get involved in their free time in incredible ways, regardless of their age or political experience.
South Asian communities generally tend to be very connected and we trust each other as messengers more than anyone else. This means our overall impact on campaigns can be tremendous. Just think about how an aunty would react if she were to come across an Urdu WhatsApp video about Vice President Biden's policies and compare that reaction to her seeing a campaign advertisement on Facebook. Think about how much more likely your parents would be to answer a phone call from an Aisha or an Erum reminding them to vote, rather than a call from a volunteer that struggles to pronounce their names. These are easy ways to engage our community that you can help with, just by getting involved with an organization like South Asians for Biden or by spending even one-hour phone banking. 
It's no secret that South Asian voters often feel disillusioned or distrustful of a political system that does not always speak to them. We must be more involved in the system, not just as voters, and not only as elected officials but in every step of the process so that campaigns will make a more concerted effort to conduct voter outreach in our communities. Especially in this election cycle, voting alone is important, but our impact will be tenfold if we use our voices too.
---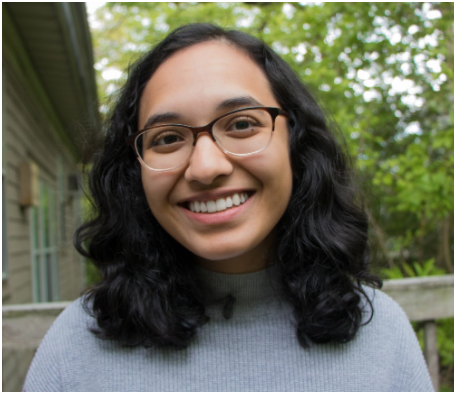 Vinuri Ranaweera is from Staten Island, New York and works at the New York City Council as Councilwoman Debi Rose's Policy and Budget Aide. She is an active member of the Young Democrats of Richmond County, a local Democratic club, and South Asians for Biden. In 2019, she graduated from Baruch College's Zicklin School of Business with a bachelor's degree in economics and political science.
---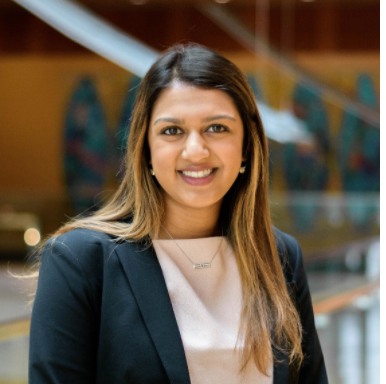 Bianca Shah was born and raised in Rockville, Maryland and is currently a junior at the University of Michigan, in the Ford School of Public Policy, minoring in the Ross School of Business. Bianca currently serves on the South Asians for Biden National Outreach team, directing youth outreach. Bianca was a Maryland At-Large Delegate for Biden to the DNC, stemming from her activism in local Maryland politics.
---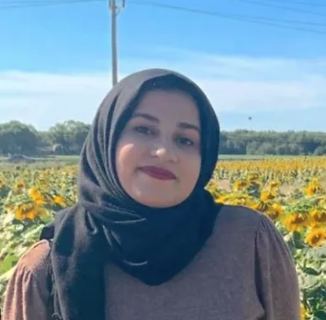 Hira Shaikh was born in Karachi, Pakistan and grew up in East Brunswick, New Jersey. She graduated from Rutgers University and is an alumnus of the Eagleton Institute of Politics. As an active member of the New Jersey political sphere, she currently works at a public affairs firm where she helps run education, issue and advocacy campaigns. She brings her passion and professional skillset to organizations like South Asians for Biden where she is leading Pakistani and Muslim voter outreach efforts.
---
The opinions expressed by the writer of this piece, and those providing comments thereon (collectively, the "Writers"), are theirs alone and do not necessarily reflect the opinions of Brown Girl Magazine, Inc., or any of its employees, directors, officers, affiliates, or assigns (collectively, "BGM"). BGM is not responsible for the accuracy of any of the information supplied by the Writers. It is not the intention of Brown Girl Magazine to malign any religion, ethnic group, club, organization, company, or individual. If you have a complaint about this content, please email us at Staff@0mq.349.myftpupload.com. This post is subject to our Terms of Use and Privacy Policy. If you'd like to submit a guest post, please follow the guidelines we've set forth here.