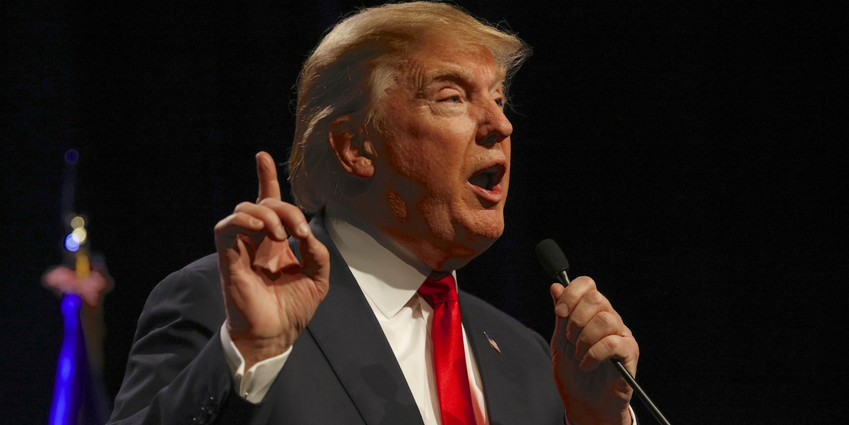 by Rucha Desai 
My fear began during the campaign when so much bigotry, which had previously been latent, or at least, hidden to me, as a privileged New Yorker, was fertilized by hateful rhetoric. I cried when Donald Trump won the election – cried mostly from the disappointment that I had deluded myself into thinking that we could choose a woman, that we were all equally disgusted by his propagation of dangerous racial and religious misconceptions.
Now, however, I am crying from panic and horror. Since the election, more than 700 cases of hateful harassment and intimidation have been reported. These incidents are largely anti-immigrant, anti-black, and anti-LGBT. Trump dispassionately told these offenders to stop harassing minorities; however, his later decisions suggest that the President-elect will not advocate for these victims, but rather usher in an era of brutally regressive policies aimed to silence them.
Trump first chose Steve Bannon, executive chair of the alt-right news and commentary website Breitbart News, to be chief White House strategist and senior counselor. With Bannon's appointment, Trump has validated ideas propagated by David Duke, former Imperial Wizard of the Ku Klux Klan, Richard Spencer, the prominent alt-right white nationalist, and Rocky J. Suhayda, Chairman of the American Nazi Party, all of whom have praised Trump in choosing Bannon.
Trump then appointed Jeff Sessions, a U.S. Senator from Alabama, to be his Attorney General. Unlike scores of other elected officials, including Republicans, Sessions rejects the idea that Trump's comments on Access Hollywood constituted sexual assault. Sessions has called public interest organizations like the NAACP and the American Civil Liberties Union "un-American," condemning them for forcing civil rights "down the throats of people." Sessions opposes civil rights protections for LGBT victims of hate crimes. In two months, this same man will assume the country's highest legal post, tasked with administering justice.
Trump then asked Mike Pompeo, a Representative from Kansas, to be the Director of the Central Intelligence Agency. Pompeo once dismissed hunger strikes in Guantanamo Bay to be "political stunts." During his Congressional campaign against Raj Goyle, his aides promoted an article on Twitter that referred to his opponent as a "Turban Topper." Trump also asked Michael Flynn, a retired lieutenant-general, to be his national security advisor. Flynn's careless and incendiary statements about Islam have even led other politicians to view him as a threat to national security.   
And when there has been a protest or concern about his views, Trump takes to his Twitter account. This cannot be dismissed as something juvenile because it is actually a sobering reflection of his ability to engage with opposition, with differences.
The implications of these choices for women, people of color, immigrants, Jews, and LGBTQ are not accidental. For the last decade, we confronted policies that created a disparate impact on people of color or on women and pushed back against rhetoric that created and disseminated microaggressions. We now face an entirely different political reality – deliberate, calculated measures to silence, quell, and ultimately destroy this new multicultural America. This growing fear of pluralism has now manifested into a presidency aimed to punish, rather than embrace, the most beautiful part of democracy – dissent.
Amid this darkness, Brown Girl Magazine can give light. We have a responsibility to provide a platform for those who have been muted by the Trump presidency. Over the next four years, there will be less space for people like me, for people like you, at the intersection of color and gender, to create, to innovate, to confer value upon our own country. Brown Girl Magazine will be one of the few safe spaces for people like us – those shunned by the alt-right, all-white Trump network – to engage in the remaining vestiges of our democracy.  
Before Thanksgiving, at a conference of the National Policy Institute in Washington, D.C., Richard Spencer delivered a speech to an audience that cheered him on with Nazi salutes and urged for a return to an America when everyone looked like him. He charged,
"America was, until this past generation, a white country, designed for ourselves and our posterity. It is our creation. It is our inheritance. And it belongs to us."
My parents brought me to this country with a bright vision for our future as Americans. Yes, America does belong to Richard Spencer but it also belongs to me.
---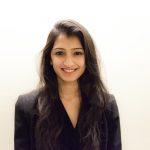 Rucha Desai is a recent graduate of NYU School of Law. She enjoys writing, hula-hooping, choreographing dances with her little sister, and watching the "West Wing" with her husband. She has lived in NYC for almost a decade and is still constantly surprised by its many secrets and new adventures.