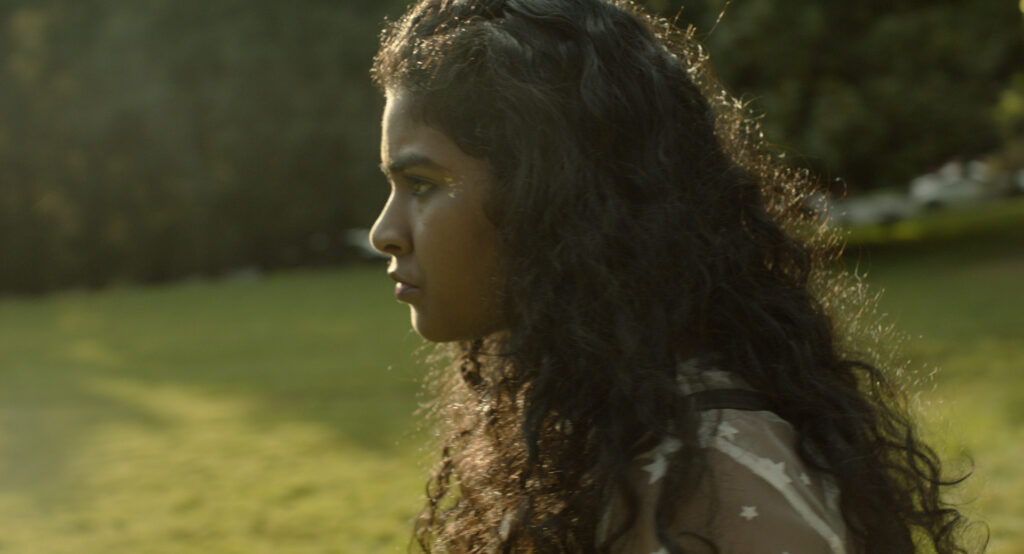 If there is anything positive that has come out of the pandemic, it has to be greater virtual accessibility – the opportunity of watching and being part of events, even if we are located miles away from the place of origin. And that, too, from the comfort of our homes. IFFLA, the Indian Film Festival of Los Angeles, is currently hosting it's 19th edition virtually for both audiences in California and India, giving cinephiles a chance to witness an ensemble of 40 films including features, documentaries and short films reflecting the diversity of cultures within the Indian community.
A notable feature of IFFLA this year is that it is showcasing the works of 16 Indian women filmmakers – both emerging and established. And part of it's four short-film programs is one dedicated entirely to the female perspective, giving us an early glimpse of the enigma these women are on their way to become. While all other categories also have women contributors, the "Shorts Program 1: A Female Lens" focuses solely on stories of strength, resilience, empowerment and identity in relation to women, from different walks of life, through the lens of another woman. The program includes five films – each of them packed with raw talent, nuanced techniques and powerful depictions of the issues at hand.
ANITA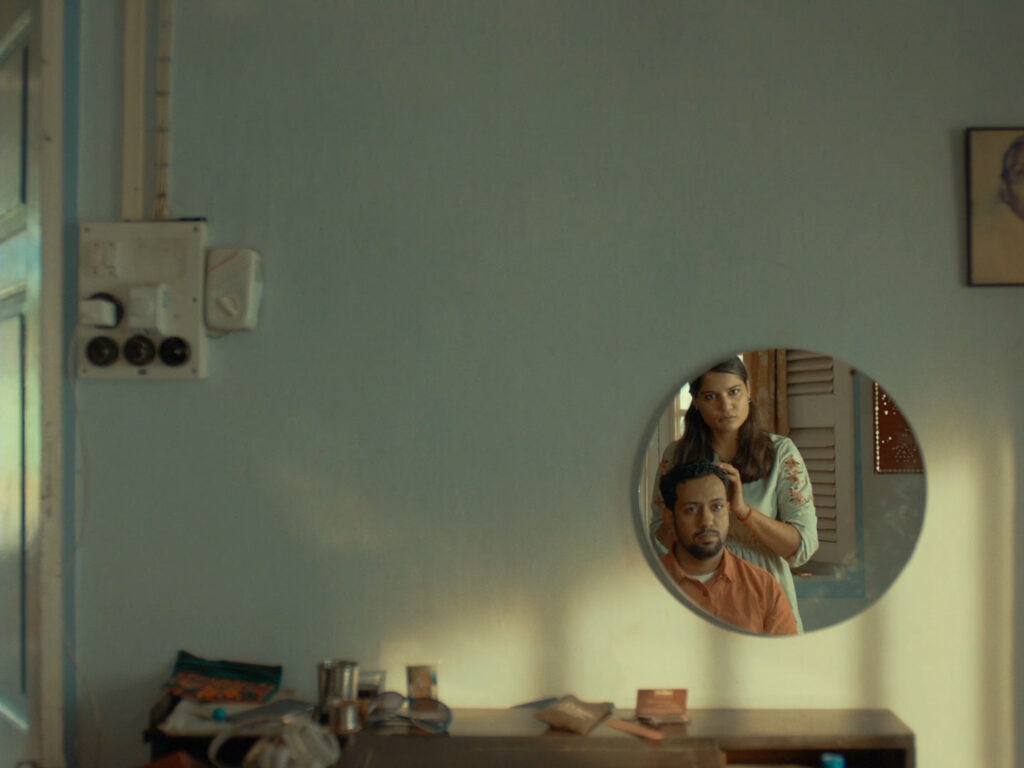 Directed by Sushma Khadepaun, the short Anita has already had its world premiere at the Venice Film Festival last year and has garnered rave reviews from audiences and critics alike and with reason. The 17-minute film takes a subtle yet gripping look into the everyday patriarchal pressures of Indian society and how the possibility of complete independence is unfortunately a delusion for the South Asian woman, who may think she has more liberty and agency once she has distanced herself from the environment.
Aditi Vasudev plays the titular character of Anita, a young Gujarati woman from the US who is visiting her hometown for her sister's wedding. She is excited to share the news of her new job with her rather conservative family and insists her supportive husband (Mitra Ghadvi) stand by her in her quest for financial independence. But her belief of being liberated from the patriarchal system of her hometown, having now moved abroad, is quickly shattered when her husband too seems to have a change of heart amidst mounting pressure from her elders. What follows is the 6-minute long scene of sexual intimacy and shifting power dynamics that changes Anita's life and outlook completely.
Khadepaun is brilliant in capturing Anita's rush of emotions and her shock at the world she is deeply connected to. Her depiction of the Gujarati household is authentic and relatable. While Vasudev carries on the weight of Anita's vulnerabilities and helplessness with the utmost panache. Word is Khadepaun is in the midst of extending this short to a full-length feature – titled Salt – and if this brief insight into her impactful storytelling is anything to go by, Salt already feels like a promising project.
THE SONG WE SANG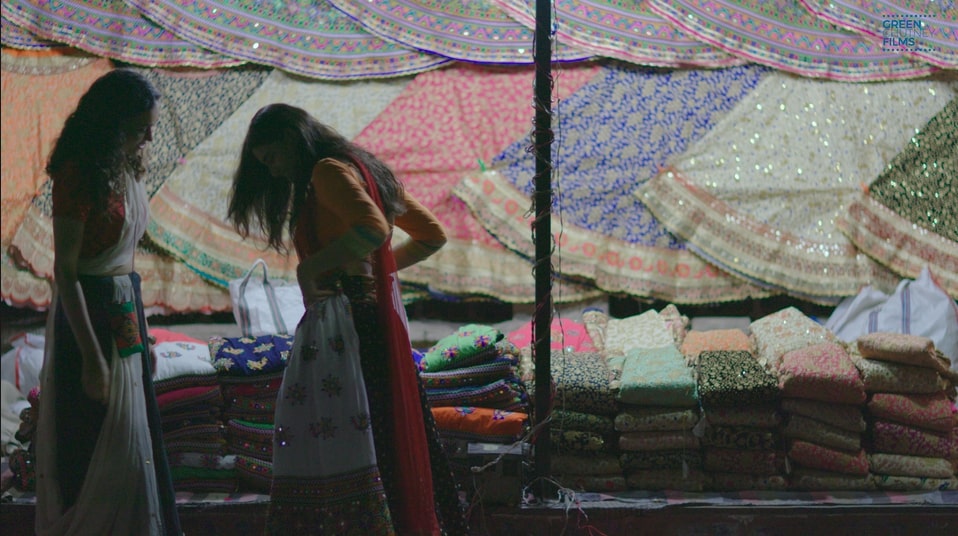 In "The Song We Sang," director Aarti Neharsh explores a world full of possibilities – the possibility of two young women walking the streets of Ahmedabad alone at night without the fear of uncomfortable gazes and more looming in their minds. And the possibility of connecting and developing a special bond with the same gender without the existence of flinching eyes and the drama of a homophobic world. It's a world in rarity but one that Neharsh makes realisable in this heart-warming escape of a film.
The two women, Alia and Krishna, are not necessarily defined as LGBTQ and the film itself may not necessarily fall into the category either. It really is what it is – a sincere and deceptively simple take on an overnight romantic adventure shared between two individuals regardless of gender. The possibility of an outcome from a chance happening if certain opportunities and moments were to be seized in time.
The film doesn't leave you sympathising for it's main characters but merely feeling happy for them and warm inside. In an earlier interview, Neharsh said, "Cinema, I believe, is a great medium to forget about the bitter truths of reality and escape into a world where one can dream." The Song We Sang is that dream where mutuality and just being human is all that matters.
FOREVER TONIGHT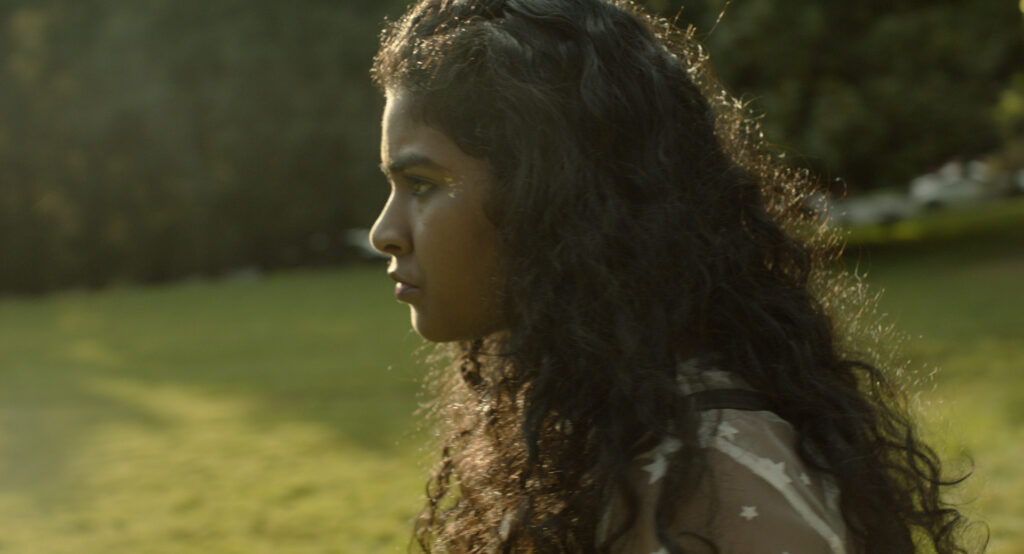 Shweta Regunathan's 11-minute take on the roller coaster emotions of a South Asian-American teenager will probably hit home for many who have grown up as part of the diaspora. Strong and spirited but an introvert, teenager Lekha escapes her Indian mother's curfew to live her prom night dreams but what transpires changes her outlook completely making her retaliate in a way she didn't expect her American teenager self to. It's as if a quiet storm had always been brewing inside and her coping mechanism just took flight.
In a fairly limited amount of time, Regunathan touches upon a number of crucial themes – the existing racism and stereotyping in American households, the pressures of navigating a mix of cultures as a teenager of colour, the desperate efforts at fitting into the crowd and yet the endless feeling of an outsider in a world you consider your own.
Actor Nivita Chaliki tackles the raw complexity of her muddled character without strain and Regunathan captivates with her crisp storytelling and her depiction of cross-generational and inter-cultural conflict.
FOR EACH OTHER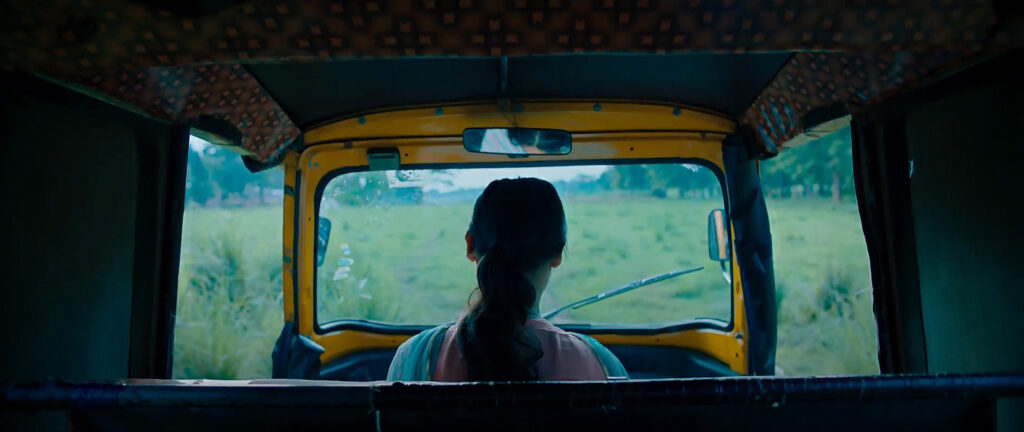 Ramen, a flirtatious and free-spirited tempo driver, and Malti, a young earnest shop-owner who makes the village's best sweet snack – Pitha, share a closeness in this quaint Assamese village. They share both time and dreams and hope for a future amidst an almost child-like romance. But a sudden, unexpected change from the mundane puts their commitment to test. Will they hold onto each other is what the movie sets out to discover.
Rima Das' short is a breath of fresh air with it's gentle interpretation of community living and interpersonal relationships. It's not a tired and sharp critique of a budding village romance and nor does it rely heavily on melodramatic reactions of those surrounding the protagonists. Instead, it weaves in humour and celebrates both the close connections that villagers share and the differences that set them apart.
Dorothie Bharadwaj is innocent and gullible as Malti and Lakshaya Sharma is the flamboyant Romeo and the only source of connection for the villagers with the outside world. Both leads own their struggles and life stories with an almost enviable contentedness. There is just something so warm, intimate and kind about the way the film has been shot. While essentially the film is about it's two lead artists, it showcases a wide range of characters, each with their own set of intricacies. In short, what Das really is portraying is that there is beauty in the simple life – as monotonous as it may be.
These four films are only part of the extensive, incredible line-up from IFFLA this year. The festival boasts of some engrossing and award-winning films and will also feature Akshay Indikar's "Sthalpuran" (Chronicle of Space) on it's closing night, with filmmaker Anurag Kashyap moderating a Q&A session with the director.