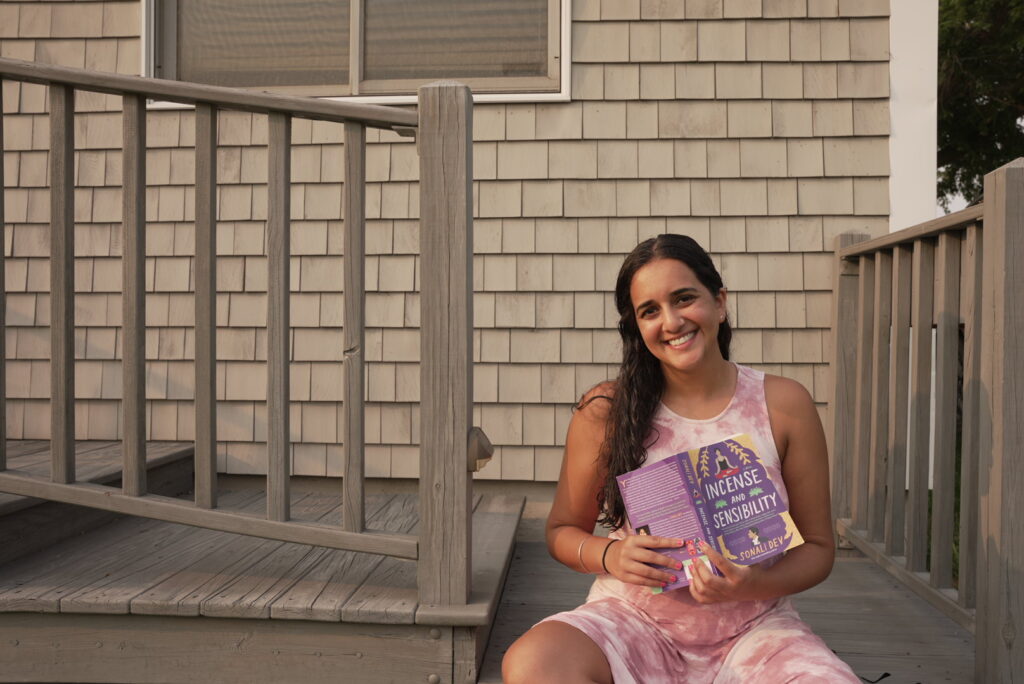 "Incense and Sensibility" by Sonali Dev is the third in a series of books that centers on different members of a big, Indian immigrant family – the Rajes. The series is a modern-day take of Jane Austen novels with a delightful Bollywood twist. 
View this post on Instagram

"Incense and Sensibility" follows Yash Raje, a politician running for governor of California. In the very first chapter, a hate crime at one of his rallies forces Yash to step back and reconsider what — and who — is important to him and the type of man and public servant he wants to be. Along the way, we learn about his family dynamics as the only son with three strong-willed and intelligent sisters (and more female cousins). As Yash struggles to navigate the aftermath of the traumatic experience, he is advised to meet with his sister's best friend, India Dashwood, a stress management coach and yoga therapist. And you learn that they are already familiar with one another. Well, I think you can guess what happens next.
I'll admit, as a mental health therapist (in training), I had my reservations about Yash turning to a coach and yoga to deal with the effects of trauma. While I wish his struggle was drawn out a bit more rather than resolved as quickly as it was, I was reminded that for so many of us, healing is rooted in culture and that self-care and mental health management is not a one-size-fits-all. Dev does a wonderful job of incorporating holistic care and cultural practices into this book. While India Dashwood is ethnically Thai, she was adopted into a family who has been practicing and teaching yoga and creating and utilizing incense for generations. 
?"@Sonali_Dev creates a remarkably diverse set of characters and plot lines that are far more representative of reality than either Bollywood or Jane Austen." — @joybatra??? #BGMbooks #incenseandsensibility https://t.co/RJ2TsJnQrc

— Brown Girl Magazine (@BrownGirlMag) July 14, 2021
It was refreshing to read a book that had such diverse characters and themes as interracial adoption, LGBTQ+ romance, and interracial relationships. These storylines centering on an immigrant narrative push the envelope on identity and belonging. As a child of Indian immigrants who is also in an interracial/intercultural marriage, I found this book deeply relatable and while reading it, I was confronted with the ultimate question: "Why do we do what we do and who are we doing it for?" Dev tenderly explores individualism vs. collectivism, boundaries, definitions of success, patriarchy, and gender norms in a way that will make any reader, regardless of background, consider how their own social and familial values have impacted them today.
Though a trigger warning may be necessary, the book tackles sensitive and serious issues with extreme care, including racism, white supremacy, gun policy and violence, trauma, and health policies, and has references to domestic violence, rape, and suicide.
"Incense and Sensibility" is the first book I picked up by Sonali Dev, and I definitely regret not reading one of her previous books sooner. (Confession: I've already bought the first two books in the series so I can continue to interact with the Raje family.) Dev successfully balances banter and romance with serious issues, and if you're looking for a fast-paced summer read, I recommend adding this to your list.