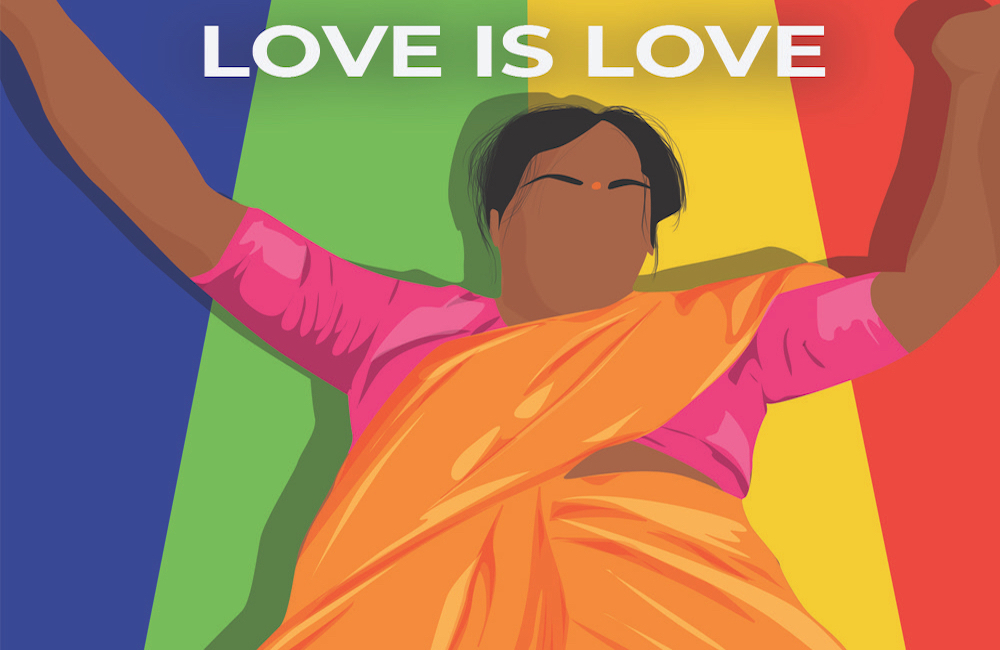 In a historical win and landmark judgment for gay rights, India's Supreme Court has decriminalized homosexual sex, stating that a 160-year-old law banning sex "against the order of nature" was discriminatory on the basis of sexual orientation and thus, unconstitutional.
The decision was unanimously made by the five justices in the country's highest court on Thursday, eliminating one of the world's oldest bans on homosexuality and consensual gay sex.
"Criminalizing carnal intercourse under section 377 Indian penal code is irrational, indefensible and manifestly arbitrary," said Indian Supreme Court Chief Justice, Dipak Misra, during the ruling.

"Social exclusion, identity seclusion and isolation from the social mainstream are still the stark realities faced by individuals today," Misra said, "and it is only when each and every individual is liberated from the shackles of such bondage … that we can call ourselves a truly free society."
The Court's decision that gay people are now entitled to all constitutional protections under Indian law and any sexual discrimination is illegal marked the long-awaited victory for many gay rights activists. Cheers from crowds gathered outside of the Supreme Court were loud and clear.
"History owes an apology to members of the community for the delay in ensuring their rights," Indian Supreme Court Justice Indu Malhotra said.
The decision marks the end of a long fight to legalize homosexuality in India. In 1994 and 2001, cases bounced back and forth for years between courts reluctant to rule on the issue.
In 2009, the Delhi High Court stated the section 377 ban violated the rights to life, liberty and equality under the Indian constitution, and could not be applied to consensual sex. However, that decision was overturned four years later by the Supreme Court, which argued that the 1861 law was used so infrequently that it could not be associated with violating Indians' constitutional rights.
Many were blindsided by the decision that reinforced their identity and homosexuality as a criminal offense, punishable by life imprisonment.
Thursday's ruling is not only a big achievement for India but is also a historic moment for the world and other formally colonized nations.
"This ruling is hugely significant," Meenakshi Ganguly, the South Asia director for Human Rights Watch, said.
According to Ganguly, with India being the world's second-most populous country and home to millions of gay people, the ruling could set a precedent for nations with similar colonial-era laws to end their "discriminatory, regressive treatment" of homosexual and transgender citizens.
"Today is a historic day," Anand Grover, one of the lead lawyers in the case, said. "The future is for everybody to be included, to realize their fundamental rights of equality, privacy, dignity, etcetera. That is what the court has stated and given directions that this be made available and known to everybody."
Prior to the decision on Thursday, gay pride parades were held throughout the nation many for the very first time. More than 30 Indian cities have held their first gay pride parades over the last few years.
Since the overturning of the 2009 Delhi High Court decision, gay activists had created a strong public movement against the ban on homosexuality.
India is slowly becoming more open and accepting of diverse and fluid identities, a tolerance that was once present before British colonization. Stereotypes against gay and transgender individuals are continuously being challenged in both film and mass culture. This historical decision highlights the change and progress India is beginning to experience.