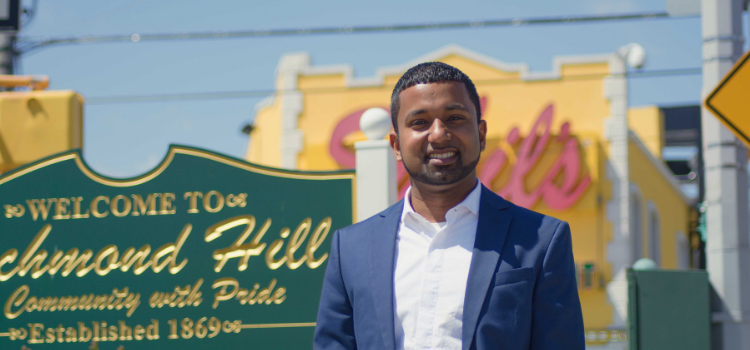 Richard David was born on Diwali, a time when devotees of the Hindu religion light diyas to turn darkness into light. Being born on this day turned out to be an omen to the work David would dedicate his life to, bringing light to the Richmond Hill, Queens, New York community.
He is currently the District Leader-elect, which will be official after the vote on Sept. 13, for South Ozone Park and Richmond Hill (NYS Assembly District 31 Part B). He is running unopposed for this position and has received strong support from local representatives in the community. This position is an unpaid, volunteer position with a term of two years. He has received endorsements from various elected officials like Assembly members Michele Titus and Vivian Cook, City Councilmember Adrienne Adams, City Council member Donovan Richards, and The Queens County Democratic Organization.
David was born and raised in Guyana until he was about 10 years old. When he was six, his parents moved to the United States and David along with his brothers moved in with his grandparents.
[Read Related: Colonization, Displacement and the Indo-Caribbean Identity – A Poem]
"We were so poor… We didn't have indoor plumbing or steady running water. We had sporadic electricity," David said.
He grew up learning how to maintain the garden, where his family grew vegetables they ate for dinner, cleaning the house, all in the early hours before he attended school.
The first time he had watched a television was when he arrived in New York in the middle of winter.
"It took training for my eyes to get used to watching TV," David confessed.
He also had to train his eyes for the bias and isolation that greeted him on a daily basis upon arriving in the U.S.
"Although I spoke English, no one could understand me," he revealed. "Although I wrote in English, no one could read my writing. When I left Guyana, we had dirt roads and when I got here, even the sidewalks were paved."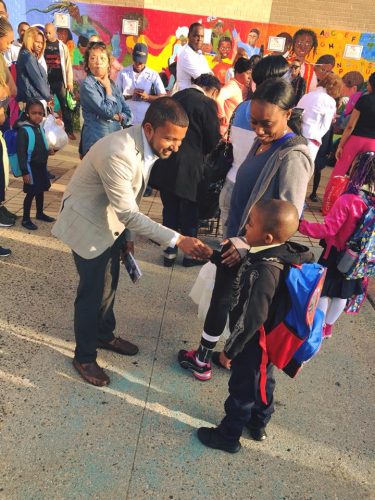 David said that these stark differences made him realize how much better he had it here in the U.S.
His first attempt at creating equal access and recognition of the Indo-Caribbean community began in college where he created Hunter College's first West-Indian Student Empowerment club, otherwise known as WISE.
"It made the college experience for about 200 students, who were core members," he explained. "It became one of the largest clubs on campus."
David reflected that he couldn't even learn about his history because none of the books on campus were about the Indo-Caribbean community.
He saw the lack of resources, centers and representatives for the Indo-Caribbean community and this sparked his interest in creating the non-profit, Indo-Caribbean Alliance (ICA).
"There was nothing in the community for us. Where was our activism? Where was our culture beyond our performance of culture? The largest high schools in our neighborhoods were failing, less than 50 percent of kids were graduating," David said. "I knew those kids and they never finished high school. So, we created ICA in 2008 and began mentoring."
He then ran for City Council as the Democratic candidate for District 28 and lost to Adrienne Adams by a very close margin.
"When we lost, we cried," Faudia Baijnauth said, a fellow co-founder of ICA and friend of David. "We all felt it, but it was a win for the community because he made us become more politically aware."
David's mother, his biggest advocate and supporter, spoke passionately about her son who she believes has the experience necessary to serve as District Leader because he is great at understanding people's needs in the neighborhood.
"He lit a light within the community to become engaged," she said. "He influenced the way people began to think about politics and influenced thousands of Indo-Caribbeans to register and go out and vote."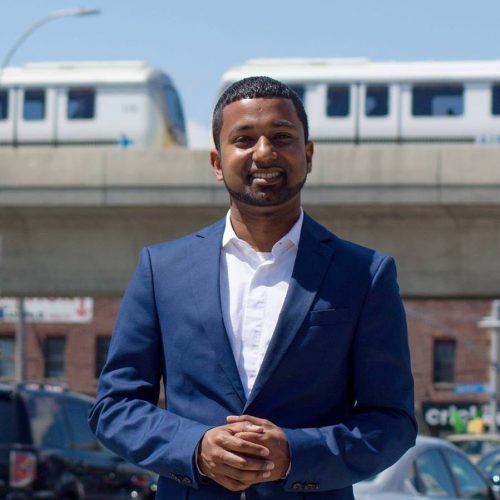 Being an Indo-Caribbean Democrat means that we are frustrated. Frustrated from paying tickets, taxes, violations at every turn and if you compare it to the services we get, we don't have what we need.
As the Democratic candidate for District Leader, he would participate in nominating judges and elected officials for open seats in the borough.  "A lot hasn't been done in a long time. There are aspirations and dreams that the community has had that I won't be able to deliver, but I will be a bridge to connect the community," he said. "I must and I will be a fair voice for the people who live in this district."
"I want to encourage more people from diverse backgrounds to get involved. I'm going to lead by example because we need people that want to change the system and offer their ideas. We need to make sure that the word politician is not a bad word anymore," David said.
The reality is, if more people don't get involved in politics because they are too good or their hands are too clean, then the people that will remain in politics are the ones who shouldn't be there. People, like David, deserve the chance and need a seat at the table in order to create the change necessary for marginalized communities.