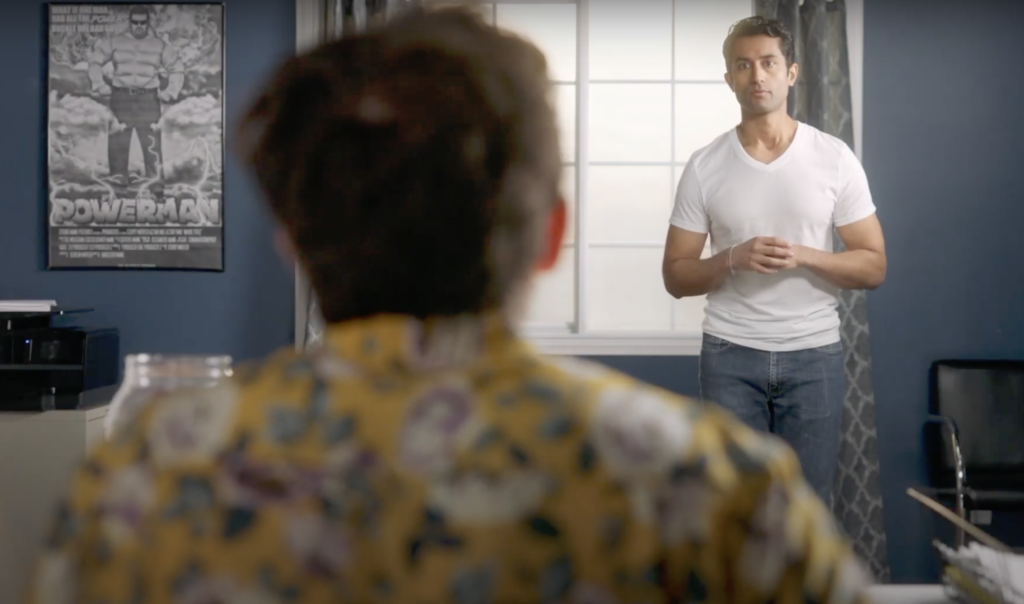 During a "Brown Mom" podcast and Brown Girl Magazine interview with host Raakhee Mirchandani and guest Ravi Patel, he touched on the concept of how Hollywood only allows room for one South Asian person on the screen at a time. If there is more than one, then it becomes a brown-centric film or show. This applies to the BIPOC community and other underrepresented groups of people who are vying for spots in Hollywood and the mainstream media. This disappointing truth has come to light through a newly released short film "Invisible Brown Man" on YouTube — featuring Richa Moorjani from Netflix's "Never Have I Ever."
Creator and lead Pritesh Shah's short film spotlights the struggle of aspiring South Asian actors being typecast in the entertainment industry. He pulls from his own experience and shares his vulnerabilities with all of us. I sat down with Shah to learn more about the film and his outlook on the issue of tokenism in the industry.
"Invisible Brown Man" touches upon tokenism in Hollywood. As a South Asian actor, how much of this movie was based on real events?
"The word diversity is used in Hollywood quite loosely. The word sounds progressive and all-inclusive, but it can be smoke and mirrors. I find myself getting so many auditions to play a doctor or store owner, and the industry feels that just because your character doesn't have an accent, they've solved the problem. Throughout my career, so many auditions I've been on have either required me to accent the character inauthentically or try to nerd up my appearance to 'fit' a character."
Have you seen any positive changes in the right direction in the industry since when you started acting?
"There is no denying that things have changed a lot since I started. There are better roles in general, and there are so many mediums to get content out. That has allowed people to control their own narrative and put out content as they wish. Making this short film was my way of controlling my narrative, and doing so in an empowered way."
One part of the film that really stood out to me was the sex scene with an executive. Why did you include the "reverse" sexualization/abuse of power in the film?
"I wanted to highlight objectification. I felt it necessary to point out that people objectify people. It isn't just a one way street. My personal experience in Hollywood has been me being objectified a lot by people in power and my peers. So it was to point out that it's not necessarily "reverse" because the main issue is that ALL people can exploit power.  They use it to take advantage of people and to feed their inclinations, whatever they may be. Unhealed insecure individuals will wreak havoc on society, and we've seen it over and over again."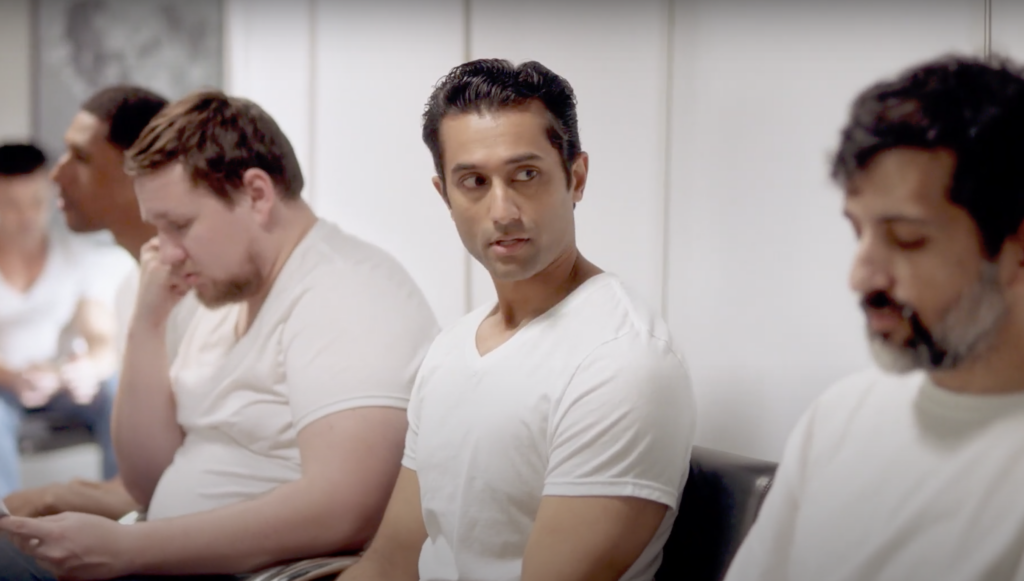 Do you notice the same tokenism in other parts of the industry as well, such as writers, models, directors?
"It exists in all aspects of entertainment, and the world at large. Tokenism is lazy. People aren't necessarily trying to tokenize individuals, but it's a shortcut to get people to be 'quiet' and keep it moving. This wasn't just to point fingers at others, but also to recognize how we all tokenize and objectify others. People need to take accountability at every step of the chain. Writers need to be fully versed in their story and do research on characters and the backgrounds they come from.

Directors need to make sure the world they create and show is just to the story and the full schema of the characters. Actors need to continue to bring truth in characters, and not play up a stereotype just simply to do so. It goes on and on. The solution is nuanced, like most things in life."
What led you to produce and release the film on YouTube versus taking the traditional festival route?
"Initially, we wanted to go the festival route. But with the pandemic and film festivals being online, we thought it was best to put it out ourselves, and get the most eyes on it we could. With social media and YouTube, you are using those platforms as our own festival."
Are you working on any writing or acting projects at the moment? What can we expect next from you?
"We are currently taking meetings with executives to pitch a 10-episode, half-hour dramedy based on the short film. The short was  a pilot episode in a way, and my writing partner Dennis Fallon and I have so many more heartfelt real stories based in comedy, that can continue to highlight culture, stereotypes, and tokenism. But, most importantly, our own accountability in the sea of all the chaos."
Shah not only shows exemplary writing in this film, but we also get to see his on-screen talent as well, and it's a must-watch.