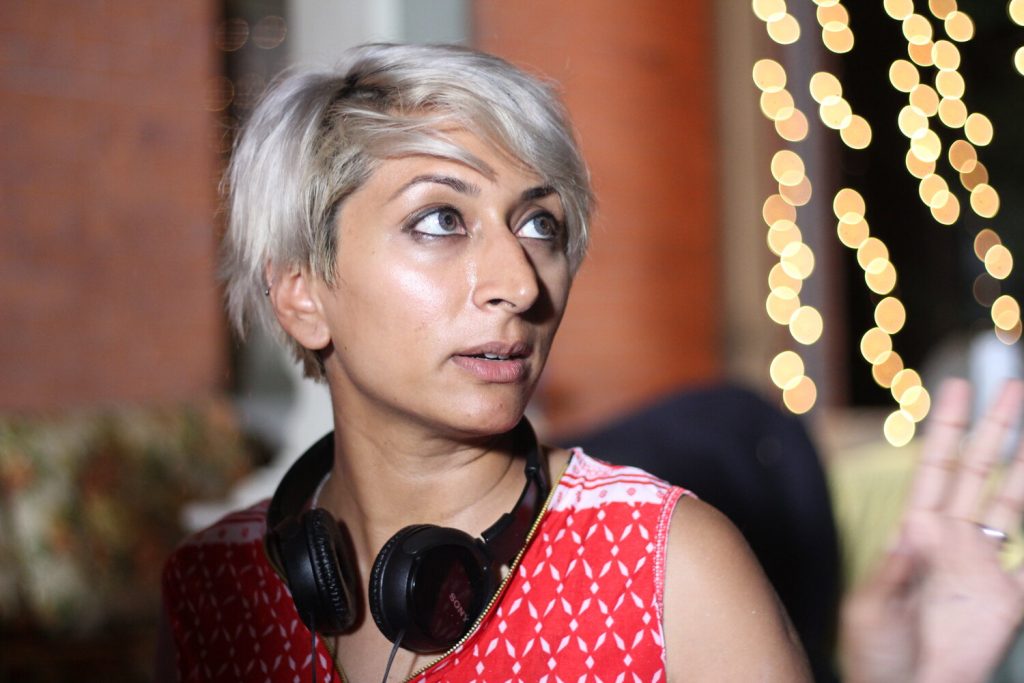 When the list of films selected to compete in South by Southwest's narrative competition was announced, we were thrilled to hear that "I'll Meet You There" from filmmaker Iram Parveen Bilal would be showcased on this major scale.
Then, COVID-19 changed everything.
A little more than a week before quarantine was put into place in most states (including both California, where Iram resides, and Texas, where SXSW is held), the SXSW heads decided to cancel the film festival due to concerns over the outbreak. Many of the filmmakers were given a choice to stream their projects on Amazon Prime for 10 days, but Iram opted out.
We spoke with Iram about her journey as a filmmaker, the fight for more South Asian and Pakistani narratives in mainstream media, and why she chose not to have "I'll Meet You There" stream on Amazon.
https://www.instagram.com/p/B7ZQ5KqlnHK/
Where did the idea for "I'll Meet You There" come from? Was there anything in your life that drew from to write this script?
"It is an amalgamation of various moments of my life: being Muslim in a post 9/11 America, fighting the taboo of dance in Muslim communities, the struggle we all have of enforcing our individual identities in our families and 'demographics.' And then living in America during these hyper-political years: having witnessed a Muslim cop and thinking how intriguing his position must be in a hostile law enforcement environment to seeing the struggle of what was happening within the Muslim community, seeing the movements to reclaim Islam by the liberals and then witnessing the born again Muslims on the other side;  and the conversations of judgment and co-existence that ensued. Personally, my sister who taught me how to dance now thinks music and dance, as she used to practice them, are sinful. So all these ideas mishmashed into an original script of 'I'll Meet You There,' that then kept getting rewritten over the years to make it more current and truthful to who I am today and what I'm keen on putting out there."
What was the process like to make this movie, especially since we know it was the first script you had ever written?
"This project is 10 years in the making. I can't possibly summarize this for you but suffice it to say that we raised and lost the money twice due to very sexist reasons with private investors outside the business. I attended various script labs and in the end tried really hard to work 'through the system' for financing, and failed at that. Ultimately, I had to hit the pavement with private investors yet again, and make the film for half of what I wanted to and go completely indie, shooting it in 19 days. Ten days before we were filming, I was told we only had money to complete 75 percent of the film. How we ended up completing the film is a story I'll save for the Q&As."
https://www.instagram.com/p/B7bhnALJqxR/
With the cancellation of SXSW and now Amazon offering to stream the films from the lineup, this film's festival journey has been a bit of a rollercoaster. What were those highs and lows like for you? How did you find out about the cancellation and Amazon's streaming invitation?
"I always wanted a premiere at an A List American festival for this film because despite being the story of a Muslim family, it is a very American indie. Europe wasn't the right place to premiere it. And so, when SXSW happened, it was a dream come true.

We were two weeks from our premiere and the buzz of COVID-19 started slowly getting louder. SXSW sent out a press release assuring all that the festival was still on. However, as the week proceeded, major buyers slowly pulled out. It felt like the anxiety of having a loved one in the ICU where the tragic news was imminent and just around the corner. I couldn't sleep well and found myself quite unhappy and confused. I started wondering if it was safe for my family to accompany me and that if I should just go 'do this.' I started feeling the weight of the premiere as opposed to it being a celebration and a party. I was out on a grocery run to stock my fridge for my mother while we would be away at SXSW when I got the news. A friend texted me the CNN link. Then we received a formal notice from the Festival director a few hours later. I think they were as shocked as we were.

The Amazon streaming invitation was a direct email from the festival as well. It was also sent at the same time as the press release was sent. We were only given 36 hours or so before we were to make a decision. With no exact fees being quoted and with the certainty of our sales potentials and premieres being violated, we decided to opt out of the deal.

Whilst as a filmmaker, the most important thing to me is to engage with my audience, I also have to be savvy to protect my investors so that I can keep making films. I'm confident of a meaningful roll out in distribution for this film. It might be an indie but it is a commercial one and it is going out to theaters and to your screens, however it may. Having self-distributed my first feature, I'm very comfortable within the trials of distribution. And if anything, now things are way more accessible than they were during the 'Josh (Against The Grain)' time in 2013/2014."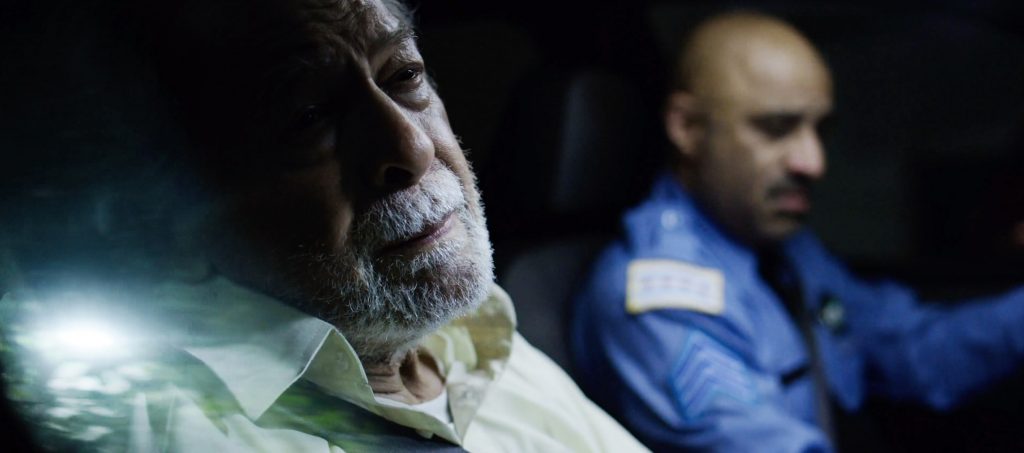 How has working in the industry been for you as a South Asian / Pakistani woman? What are the upsides (if any) and the struggles that you deal with, even in 2020?
"To be honest, there are mostly struggles. People aren't used to caring about our narrative and then within the South Asian diaspora, Pakistanis are super invisible. Outside the community, we are all painted with a 'brown or Indian' paintbrush. So there isn't room for nuance. If Aladdin can be desi just because the characters are the 'brown/other,' then that already shows you issues of gloss-over identity!! The upside is that when there is a specific need for a Pakistani point of view, you might be on someone's list somewhere."
We know that you are a big champion for promoting South Asians in the entertainment industry — what steps do you think the community needs to continue taking to help raise / highlight our voices more?
"I think we need to champion each other more rather than bring each other down. I also think whilst we should band together as a community, we also need to differentiate and celebrate the specificities of race, gender, orientation and religion that we come from and not try and homogenize our identity to be one easy palatable pill for Hollywood.

We also need to actively bring each other in the room when we have a foot in the door, rather than approaching things from a culture of scarcity.

Lastly, we should really champion telling our specific stories so we are in the position of creating jobs as well as applying for those jobs."
Congratulations on becoming a mother! Has motherhood changed your outlook in any way on how you operate as a filmmaker?
"I'm more determined than ever to be efficient and very particular about telling stories that are important and that matter."
Finally, what projects are you working on next?
"My next feature is the Cannes Cinefondation selected script, 'Wakhri' (One Of a Kind). It is inspired by Qandeel Baloch, Pakistan's Kim Kardashian, who was brutally murdered by her brother. However, our film is not about an honor killing, it celebrates her vibrant personality, and takes a look at the trials and hurdles of being a high-energy influencer, honing in on what happens in the moments before you hit record and after you hit stop.

I'm also actively pitching to direct and create on TV.  My one hour, dramatic pilot dealing with ICE detention centers and immigration, 'DETAINED,' has been getting traction and made the 2020 WeForShe list."
A talented filmmaker and outspoken champion for South Asian and Pakistani stories in Hollywood – we can't wait to see all the amazing ways Iram Parveen Bilal will contribute to increase representation.