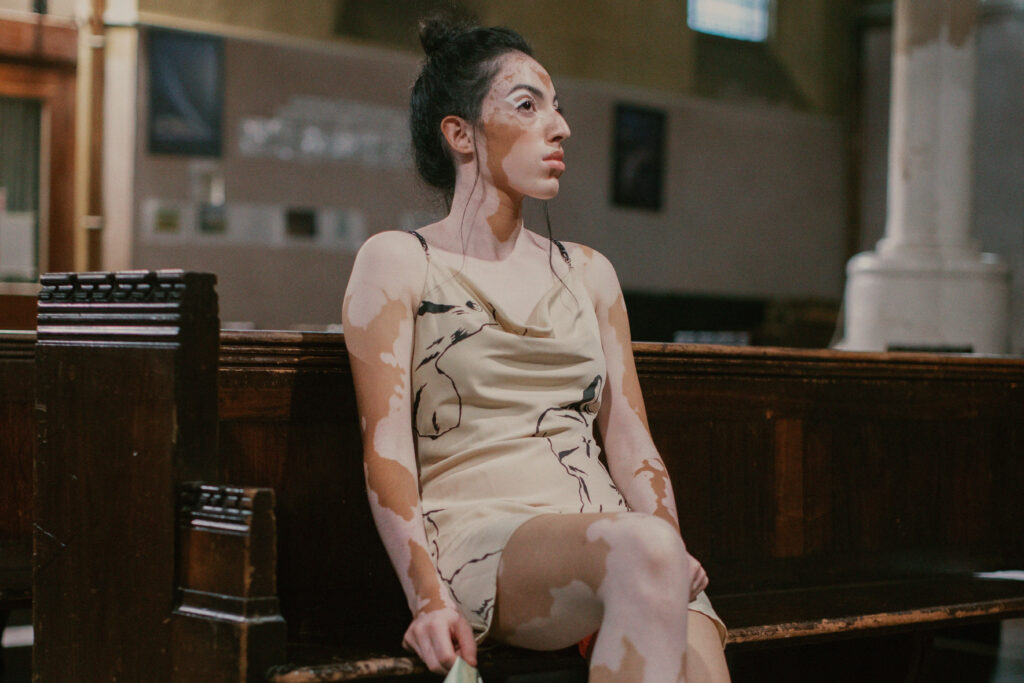 "Beauty is only skin deep" — the meaning of which I'd say is lost in the majority of South Asian society. In fact, if a person was a scorecard, which is usually the case when it comes to our hypercritical brigade of desi aunties, skin and its appearance would probably have the highest weightage of marks. Any sort of deviation from their standards, and you are forced to believe that your future holds no promise whatsoever. The standard being: fair, unblemished, porcelain white skin.
Over the years, numerous social media campaigns and the conscious woke-ness, and activism of the younger generation have been pivotal in denouncing and dismantling such prejudicial behavior within South Asian culture. Recently, Fair & Lovely, a brand that has long cashed in on our deep-rooted bias towards the dark-skinned, changed its name to Glow & Lovely after repeated backlash for propagating discrimination. No major feat really, but still a fair bit of progress.
Despite that, even today, if you turn over a page to the matrimonial section, or log onto a matrimonial website, you are likely to read a groom, or a potential mother-in-law (God forbid), advertising to seek a fair-toned, and hence, the naturally beautiful bride — 'milky white complexion,' if I may quote from my memory. If this is the sort of ridicule and embarrassment an excess of melanin gets you day in day out, one cannot even fathom the torture people with a skin condition have to go through.
British-Indian model, Jasroop Singh, treads a difficult path growing up, often finding herself traumatized with incessant harassment and bullying.
In an exclusive chat with Brown Girl Magazine, Singh recalls:
I went through a lot of stages in life where I felt what even is the point of it anymore. I went through a hard time in school; children would stare at me, make fun of me. Whenever we'd visit the temple in our area, the older women would start whispering to each other. There was this one time when someone said to my mom, 'Oh my God, she had her whole life ahead of her'… as if this was the end. I was ashamed and confused. I would hate wearing revealing tops and dresses, and would just cover myself up with clothes and make-up.
View this post on Instagram
Singh has Vitiligo, an autoimmune skin condition characterized by discolored patches of skin, predominantly white, in different areas of the face and body. It is unpredictable in nature and can spread aggressively or steadily over a lifetime. Vitiligo is not a life-altering disorder, but can be and is in fact emotionally draining, more so because of the abnormal gaze it attracts from the self-defining, 'normal' people of our society. Particularly in the South Asian community, where people refuse to understand and accept the dynamics of it and treat it as some sinister illness, deeming the individual a social outcast.
Although it's rare for vitiligo to develop at a very young age, Singh was diagnosed with the condition at four years old. But like most people diagnosed with it, she also resorted to endless medications and intensive herbal treatments in an attempt to stop its progression or somehow reverse it.
I had started medications from a very young age and was taking a lot of different medicines for nearly eight years. We'd travel to India every year where I'd get herbal medicines. Those would be sometimes tablets, sometimes a drink that I had to take and sometimes just a powder. But it was one of the worst experiences of my life and it got to a point where I just had to stop because it wasn't really helping me,
Singh shares, almost breaking down into tears.
Obviously, I was young, and my family and I didn't know what to do and it seemed like the only option. But as I grew older, my family realized it wasn't helping me in any sort of way. In fact, it was affecting my mental health; always making me feel so low, so horrible inside. So I decided that I didn't want to take it anymore and just let the vitiligo do what it does. If it spreads, it spreads.
With immense support from her loved ones, Singh now wears her skin like an armour, embracing and celebrating the sharp white patches on her body as unique assets and symbols of a war she's fought successfully against bigoted minds. In a year marked by more lows than highs, 2020, she chose to self-reflect, build her confidence, and dive headfirst into a profession she never even dreamt of.
Modeling never came to my mind as a profession. It was the kind of thing I would never take into consideration. Growing up, my cousins would tell me that I should really get into modeling but I always brushed it off because I didn't like my skin; I didn't feel comfortable at all. It was only at the time of the first lockdown in the UK, which happened at the start of this year, that I actually decided to give modeling a shot.

In like a moment, on this one day I took out a sleeveless top and a pair of shorts, went out with my family and realised how good I felt. I questioned myself that why have I been hiding all these years. And I should just stop letting the negativity and toxicity of people get to me.

During the lockdown, my confidence got even better. I had my first ever modeling shoot in July and it was for an Indian brand. It kind of just picked up from there and I applied for a modeling agency. I got into my first modeling agency in August, and I've been shooting since.
View this post on Instagram
Still a novice in the modeling industry, Jasroop Singh has already been featured in Photo Vogue Italia and is the "first-ever female model, with vitiligo," to shoot with one of U.K.'s leading Asian bridal magazines, Khush Magazine.
She affirms that industry experts have so far been very supportive, understanding that her skin is beautiful as is and not covering it up under layers of make-up. But I suggest, that in an industry that repeatedly comes under fire for being superficial, it is easier to become a mere poster girl for diversity and surface-level activism. She remains determined that creating and spreading awareness is what led her to model in the first place and will forever remain the core of her professional journey.
Modeling is definitely the career path I want to go down. I am not just in it for the sake of it, I want to raise awareness. I want people to know that they shouldn't be ashamed of being different or just for having skin problems. It might not be vitiligo; it could just be acne or any other skin issue. I want them to know they are beautiful in their own way; you don't have to, or shouldn't have to, hide your skin because of what other people think. You should always just be yourself. And it's the one aim in life I will never forget no matter where I am in the future. 
Singh has set her foot in the right direction because it's high time that people of our culture and community stop stigmatizing aspects of an individual's physical and mental appearance, and start creating a space for realistic beauty standards.
There is a myriad of people with vitiligo, and/or other skin-related concerns, who are now in a much later stage in life but still feel hesitant and insecure to speak for themselves. They have lived their entire lives, clutching at straws to survive the ominous stares. So to see Jasroop Singh, at only 18, shatter age-old views one photoshoot at a time is undeniably inspiring. To add to that, she looks gorgeous doing it. After all, beauty comes in all forms, shapes and sizes.