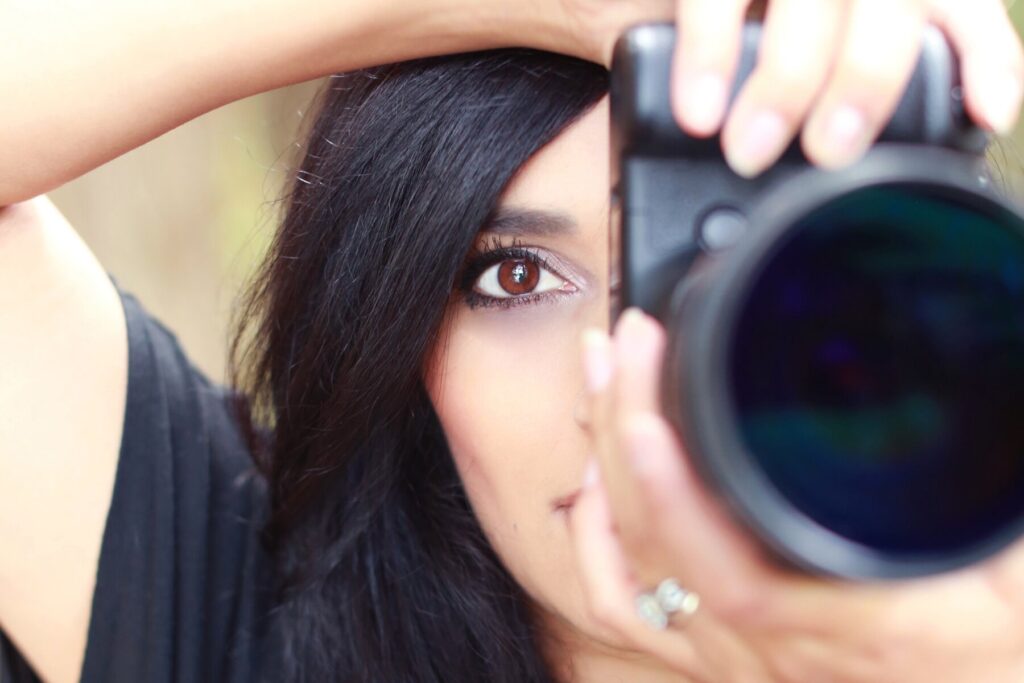 Documentarian, fashion designer, writer, and fellow brown girl, Jia Wertz's most recent venture is a documentary short titled 'Conviction,' a heart-wrenching wrongful conviction story. The film chronicles events that took place in 1989 when a 15-year-old girl was brutally raped and murdered in the small town of Peekskill, a place that hadn't seen a crime of this magnitude in decades. Consequently, 16-year-old Jeffrey Deskovic was convicted of the crime – but he was innocent. 
Wertz, a first-generation Pakistani-Canadian, relocated to the U.S. and now resides in New York City. She spent decades of her career in the fashion industry but decided to change career paths at the age of 40. Not an easy feat, and one that many people shy away from. With a one-year-old son at home and no experience in the film industry, she attended New York Film Academy to study the craft. In one short year, she completed her debut film, earned 10+ Official Selection nods on the film festival circuit including a Semi-Finalist nomination in the documentary category at the Cannes International Independent Film Festival and a screening coming up on November 8th at the Georgia Documentary Film Festival. The film was slated to premiere at the Anthology Film Archives in Manhattan before the pandemic caused all theaters to shut their doors. All this before its Amazon Prime release.
So what brought on this new career path?
"I have been passionate about wrongful convictions since I was in my twenties. My interest in this cause began when I read Rubin Carter's book The Sixteenth Round, and I'd wondered ever since what I could do to help people who have been unjustly imprisoned. There is something about an innocent person being silenced that really shakes me to the core. After hearing Adnan Syed's story on the Serial podcast I was really motivated to do something. With "Conviction," I was able to get on that path – in a small way, but it's a starting point.

I remember so clearly the pivotal moment that drove me to make films. I was at Adnan's post-conviction hearing in Baltimore and Amy Berg's team was there filming the HBO docuseries 'The Case Against Adnan Syed' and a light bulb just went off, and I realized that filmmaking is something I could do that would reach a large audience and impact change."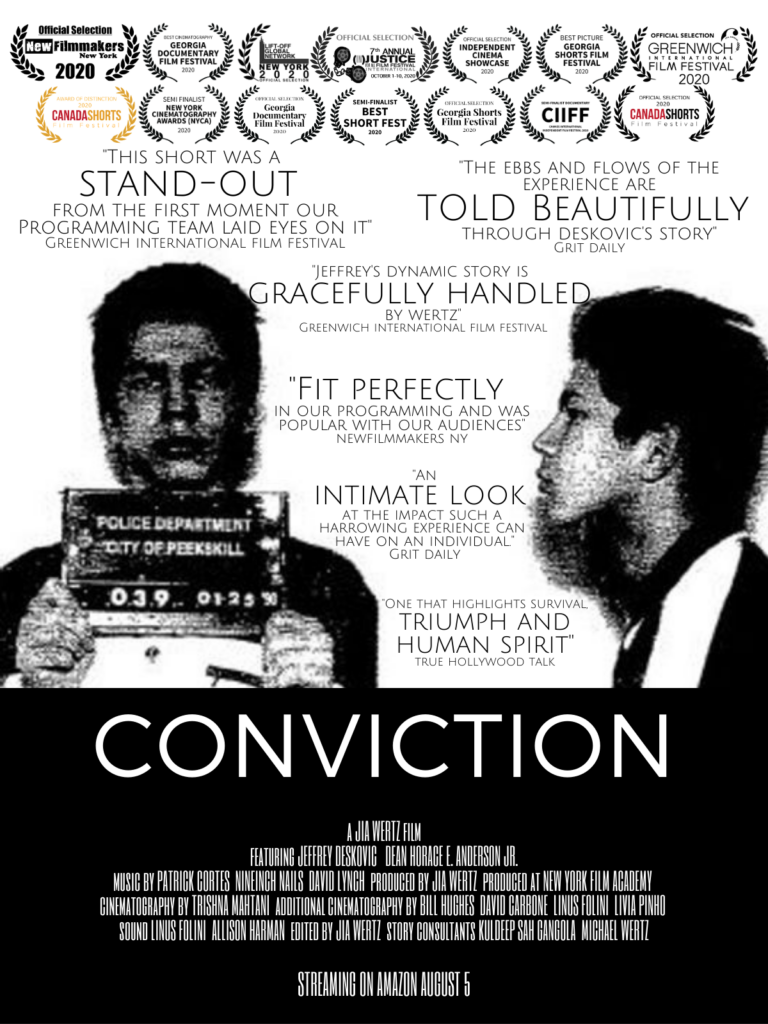 The short film depicts the unimaginable harm wrongful convictions cause to innocent people and the multitude of obstacles they face, even years or decades after being freed from prison. The story, told in Deskovic's own words, leaves a lasting impression on viewers. He is extremely candid about his struggles growing up in maximum-security prisons, dealing with violence at a young age, the long hard road to prove his innocence, and the challenges he faces today even after gaining his freedom. 
Visually the film is artfully styled and aesthetically shot. And Deskovic's transition that viewers get to witness—from victim to survivor—is beautifully depicted. The traumatic experience of being incarcerated that makes recovery and reintegration difficult is very interestingly portrayed through navigating day-to-day life.
"I was familiar with Jeffrey's story, but the extent of errors, injustices, and unfairness that he endured surprised me. Every step of the way, he faced roadblocks and obstacles, and that's not even considering the biggest issue of his wrongful conviction, but all the smaller injustices in the process of fighting his conviction, such as the DNA not being tested, or the medical examiner lying about the DNA results. And even after his release, there was a pretrial settlement putting a cap on how much monetary compensation Jeff could receive, the list just goes on and on. And to think that we are talking about someone who actually got out of prison – there are so many people that are still locked up facing a similar reality or even worse."
Last month, she was invited to screen her film and host a Q&A for students of a Wrongful Convictions course at Hamline University in Minnesota. She says this is the type of impact she hopes to continue to make, as these students will be future lawyers, police officers, voters, and jurors. 
"In the short two months that my film has been out, I have connected with several families who are dealing with a loved one being wrongfully incarcerated. What I hope to do in the near future is help South Asian families who may be in a similar situation or impacted negatively by the justice system."
View this post on Instagram
'Conviction' highlights the shortcomings of the American justice system and is a testament to the human spirit. In a country where it is estimated that 2-5 percent of people incarcerated are wrongfully imprisoned. This is a major issue in our country and the film does a great job of bringing the issue to light. 
'Conviction' screened with The Boston Globe's virtual GlobeDocs event on the weekend of October 24th and at the Georgia Documentary Film Festival in Atlanta on November 8. Stay up to date on Jia's journey via Twitter or Instagram or attend a screening in your city.