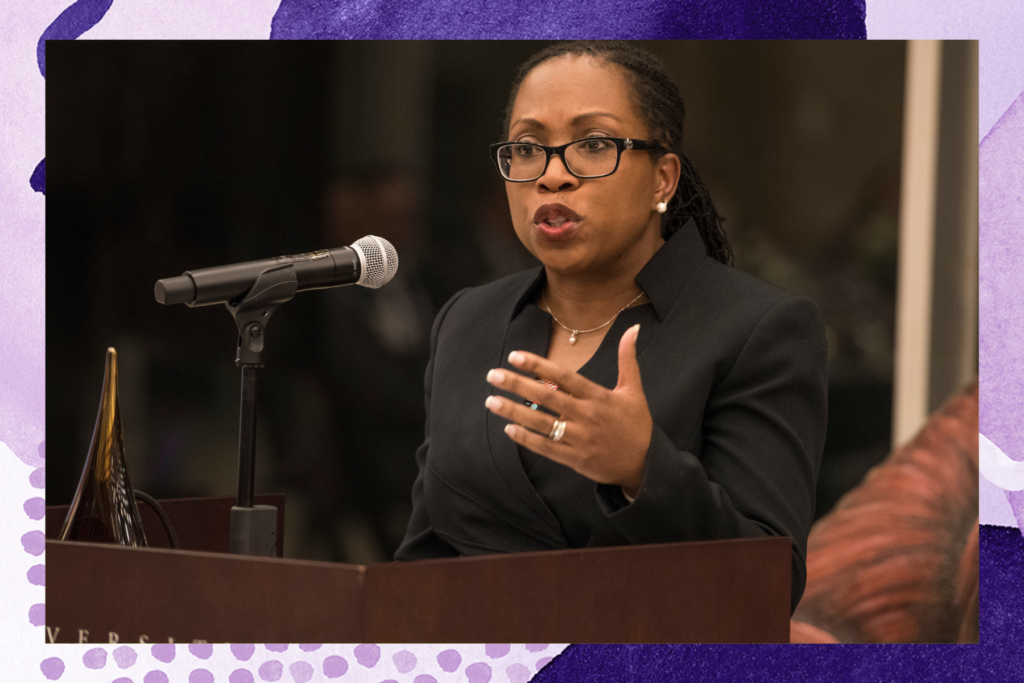 In the late 1980s, feminist scholar Kimberlé Crenshaw theorized the revolutionary concept of "intersectionality." Intersectionality addresses discrimination, primarily via the lens of Black American women who embody multiple disadvantageous identities that intersect, creating the encompassing identity of an individual in society. Crenshaw argued that the concepts of gender and race, when assessed separately, were insufficient in addressing the shared experience of Black women, like Judge Ketanji Brown Jackson, in America. She compared Black discrimination to a busy intersection—attributing demographics such as race, gender, class, economic status and a slew of other identities clashing at a midpoint. 
Fast forward to 2022, the nomination of Judge Ketanji Brown Jackson to the Supreme Court perfectly exemplifies the intersection of identities Crenshaw theorized, from the narrow-minded view of Judge Jackson's high school guidance counselor, who told her to lower her standards as she aspired for admission to Harvard University, to conservatives now demanding she reveal her LSAT scores. Judge Jackson has been no stranger to doubt throughout her life, fueled by her gender, race and ideologies. Judge Jackson's confirmation will be a long-overdue step taken by any administration. She will advocate for the intersections that represent modern America, and citizens can begin to look at the Supreme Court as a beacon of representation. 
Crenshaw also asserted that identity politics have plagued feminist movements for generations, affecting all groups in the United States, and Sikhi was no exception. As 9/11 fractured America, the turban was suddenly associated with terrorism, and brown skin became a security threat. Salisbury University's Dr. Manav Ratti explains that the predominant Sikh image of a bearded and turbaned man became tarnished since 9/11. In 2013, SALDEF (Sikh American Legal Defense and Education Fund) conducted a national survey entitled "Turban Myths," which analyzed the perception of Sikhs and their articles of faith. The survey revealed that about half the U.S. population viewed Sikhi as a sect of Islam, and about 70 percent of the American public could not identify a Sikh man as a Sikh. Thus the Sikh American community rebuilt their brand, and the "patriotic Singh" was born: the nationalistic, turban-wearing, bearded Sikh man became the symbol of Sikhi in the US. 
An unintended consequence of this narrative was the exclusion of a large and vital group: Sikh women. As Crenshaw and Ratti explained, minority groups tend not to address intragroup issues to prevent misrepresentation of their community on a national scale. Regardless of this intention, this lack of awareness within the community muted the voices of Sikh women, many of whom do not outwardly wear articles of faith. Additionally, Sikh women face challenges in the private sphere of Punjabi life. As Punjabi culture is riddled with patriarchal expectations, the universal themes of Sikhi tend to be overshadowed by pressure to assimilate within Indian culture and abroad. This negatively impacts Sikh women in the household and affects how they express Sikhi to non-Sikhs.
But how can Sikh American women feel represented by Judge Jackson's confirmation? Solidarity between minority groups can highlight common intersections that may be drowned out if only underscored by a singular, less populated group. Intersection within Sikhi takes various forms; however, Sikhs, particularly Sikh women, can strengthen their voices in the U.S. by sharing experiences and standing in solidarity with other minority communities. This type of union can amplify groups that have yet to witness their rights being advocated on a larger platform. Judge Jackson's confirmation can empower Sikh women since many haven't felt fully represented by the mainstream Sikh narrative of the turbaned Sikh man. Representation in Sikhi has continuously highlighted Sikh men given their outward appearance. As communities across the globe struggle with equity between genders, Sikh women can unify with Black women and even learn successful modes of empowerment. 
Taking inspiration from intragroup intersectionalities, like Black women, Sikh women can amplify their struggles and begin to mold an identity for themselves. As Sikh women start to break into leadership positions, Judge Jackson's confirmation may cause a ricochet effect among minority women. As civil rights activists have continued to advocate for a more inclusive and equally representative Supreme Court, Judge Jackson will not only visually bring that representation, but she will fight to preserve that representation. 
Expressing support for Judge Ketanji Brown Jackson, a Supreme Court nominee who not only represents diversity, but preaches, exemplifies and illustrates intersectionality, is one of the most powerful tactics for equitable representation. Sikh women and women of color will not only be inspired, but their impact on a national stage will magnify. As the saying goes, "a win for one is a win for all." This particular win will open doors for a population that has seen little representation even within its own community. Intersectionality has never been more relevant than now, and Judge Jackson's confirmation could cause monumental changes within the American political fabric.
Photo by Lloyd DeGrane via Wikimedia Commons
---
The opinions expressed by the writer of this piece, and those providing comments thereon (collectively, the "Writers"), are theirs alone and do not necessarily reflect the opinions of Brown Girl Magazine, Inc., or any of its employees, directors, officers, affiliates, or assigns (collectively, "BGM"). BGM is not responsible for the accuracy of any of the information supplied by the Writers. It is not the intention of Brown Girl Magazine to malign any religion, ethnic group, club, organization, company, or individual. If you have a complaint about this content, please email us at hello@browngirlmagazine.com. This post is subject to our Terms of Use and Privacy Policy. If you'd like to submit a guest post, please follow the guidelines we've set forth here.