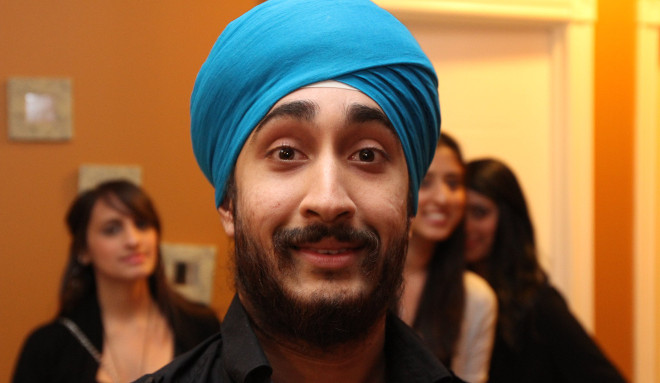 by Sunny Sharma
Since Jasmeet Singh, 24, aka JusReign, landed on the YouTube scene five years ago, South Asians everywhere have watched and loved the quirky comedian's videos, depicting life with desi parents and parodies of popular concepts. The Indo-Canadian comedian, actor and entertainer sits down with BG (once again) to discuss his latest projects and life in the fast lane.
Let's begin with your trip to India. In April 2014 your YouTube followers had the chance to follow you through your vlogs as you journeyed through the country. What was it like going back to Punjab after almost ten years?
It was great! It's definitely developed a lot—maybe not infrastructure wise, but more so in the way of access to social media especially in more urban areas. I didn't really expect people to know what my YouTube channel was, but even walking around Chandigarh, Delhi, Bombay—places like that—I used to get recognized quite often, and that was an interesting thing to see. It was the first time I had gone by myself, but it was a positive experience."
Your new movie "22G Tussi Ghaint Ho," will be releasing on August 1, is there anything your fans should know about it?
It's a Punjabi comedy. To be honest, I've never seen a Punjabi movie in my life— I mean I've seen them but I've never finished one. I have had a few offers before this one to be in some movies, but I didn't really feel comfortable. It wasn't really my type of humor, but this director [Vishal Parasher] reached out to me, and he was a young guy who understood my videos and wanted to create a film that incorporated a lot of different types of humor. The movie stars Bhagwant Mann, who is a really well known comedian and a recently elected politician, and Upasna Singh who is killing it in the Bollywood scene. My good friend Rupan Bal also acts in it with me. He was one of the people who really convinced me to try my hand at this—since he had already starred in a Punjabi film [Haani]."
What is your character like in the film?
My character is like the Fresh Prince of Bel-Air—but the Punjabi version from Canada. He's kicked out of the house by his dad and forced to move to India; he has to learn to adapt there."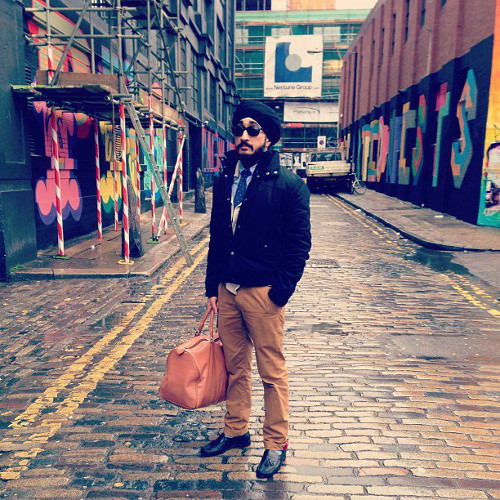 You have been hinting that you will be dropping something new and unexpected soon. Is there anything you can tell us?
Yes! Long story short, I am working on a parody album. It's going to sound like actual music is being put together by producers, like JStatik, who work in bhangra and hip-hop, but it will have more light-hearted elements too. It's going to be similar to what I have on my [YouTube] channel but will be a blend of different music—happy songs, sad songs, dancing songs—everything."
 How do you deal with criticisms when your work is misinterpreted?
A lot of things get misinterpreted in India. I get a lot of criticism from older generations. I get a lot of criticism based on silly things, as well such as not being from "the right caste" even though those things—I thought—were so dated."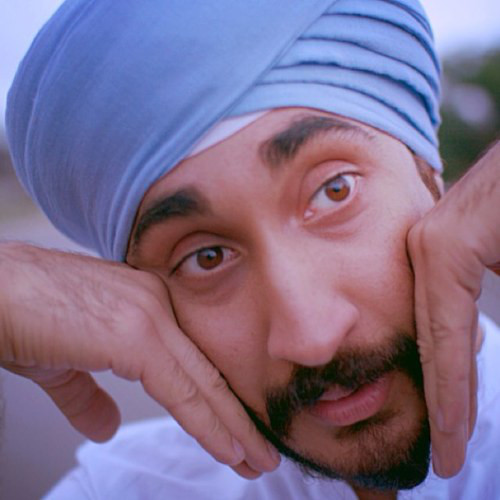 Any advice for South Asians who don't want to go the traditional career route?
Just do it. There aren't many South Asians in the arts and entertainment industries—we're a fairly underrepresented group. But I really appreciate the work that people like Aziz Ansari and Mindy Kaling do, because they have evolved to branch out of the stereotypical roles South Asians play. I believe the best way to break stereotypes and normalize our image in popular media is to get out there and go for it."
How long does it take to create a "Desi Parents" video?
Probably a week or two. It takes quite a while to make the edits and cuts."
Which video are you most proud of?
Probably "The PUNJABI Christmas Album." I can watch it over and over and I don't get tired of it."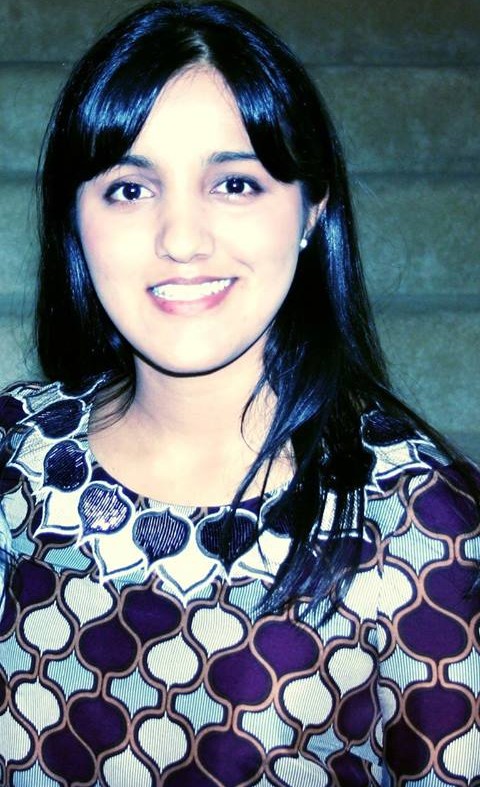 Sunny Sharma is a premedical student at the University of Florida studying biology, English and health disparities in society. When she is not splitting her time between her latest TV show addiction and studying, she enjoys traveling, dreaming and listening to other people's stories. Follow her on Instagram for Sunny's latest pictorial updates.