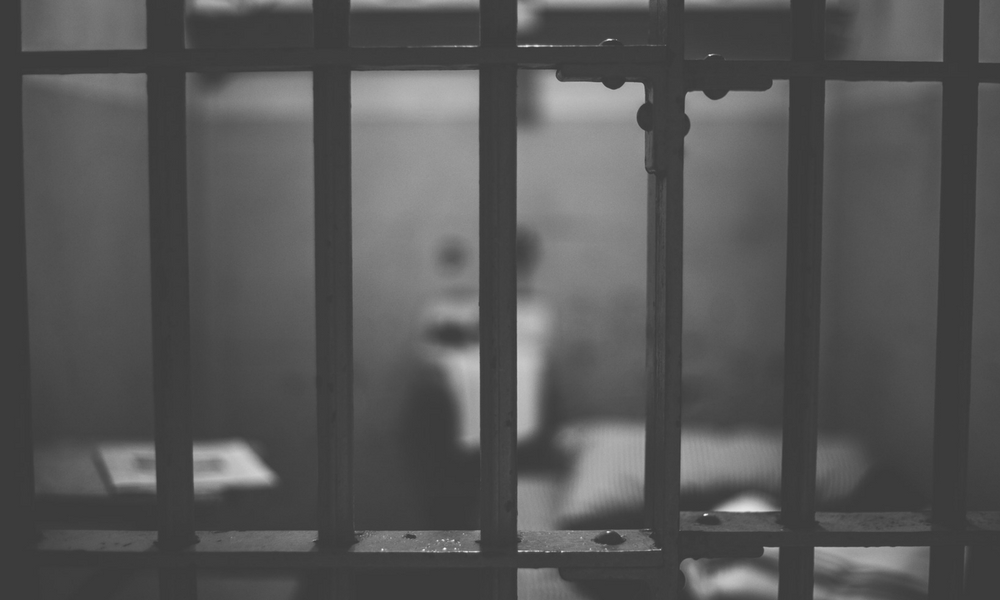 By Rucha Desai – Follow @browngirlmag
The father of three of Larry Nassar's victims lunged at Nassar after his request for "five minutes in a locked room with this demon" was denied.  People rejoiced on social media and even wished he'd been granted that request.
I get it. I'd have lunged at him, too.
Nassar used his position of power, one that garnered respect and deference, to prey on young women, many of whom believed the violations comprised routine medical examinations. He's disgusting.
However, what's more troubling is that the judge on his case, Judge Rosemarie Aquilina, notably declared if the Constitution permitted cruel and unusual punishment, she would "allow someone or many people to do to him what he did to others."
It's natural to harbor a visceral repulsion for this man. It's dangerous when an impartial judge acts on this hatred, and when our criminal justice system is shaped and furthered by our bloodthirsty desire for vengeance.
The United States has less than five percent of the world's population, and yet holds almost twenty-five percent of the world's prisoners. Several factors affect the incarceration trends in the United States. For example, the U.S. has a growing number of private prisons, which profit off of longer sentences, whereas comparable countries across the Atlantic do not have for-profit prisons.
Additionally, unlike in many European countries, many local and state judges in the U.S. are elected – the perception of being "soft on crime" forces judges to implement harsh sentences for even minor offenses. Many crimes in the U.S. carry mandatory minimum sentences, from which judges cannot deviate to exercise independent review.
We've also simply become numb to prison.
Two years ago, Brock Turner was convicted of three counts of felony sexual assault –  he had conducted sexual acts on an unconscious, intoxicated woman. Turner's trial stirred a nationwide debate on campus sexual assault and issues of consent. The victim impact statement written by "Emily Doe," his victim, touched many, including former Vice President Joe Biden, who wrote an open letter to the anonymous woman, and called her "a warrior – with a solid steel spine."
Turner's convictions carried a potential sentence of fourteen years in prison. Judge Aaron Persky reduced Turner's sentence to six months, with three years probation and a mandatory sex offender rehabilitation program. Judge Persky considered several factors in issuing this sentence, including the defendant's remorse, his lack of prior convictions, his age, and that he would comply with his probation and not pose a danger to others if not imprisoned. He said the sentence would have "adverse collateral consequences" and a "severe impact" on Turner.
However, the thoughtful sentence elicited uproar in the court of public opinion. There are almost 100,000 signatures on a petition to recall the judge, a movement led by Michelle Dauber, a professor at Stanford Law School. The judge was accused of being biased against women, of favoring white, upper-class men, and of taking away the victim's "worth." Ultimately, the judge customized a sentence to resolve the issues posed by this defendant and this crime, rather than implement a generic, long sentence.
We're so accustomed to prison – from movies, from presidential candidates, from the reality of our criminal justice system – that we've forgotten what it truly means to throw someone in jail.
Even a single day in jail, let alone six months or fourteen years or a lifetime, would affect me permanently. Turner lost his college scholarship, he was not only expelled, but banned from campus, and his dreams of competing in the Olympics were obliterated, let alone his reputation among friends and family. Yes, he may have deserved this, and Emily Doe will have many more years of emotional recovery after this horrific incident. However, given the impact on his life, at some point, tacking on year after year to his sentence would have reaped only diminishing returns. Judge Persky's sentence was not too lenient. It's just that we wanted it to hurt.
Ironically, one of the greater dangers to this particular populist outcry is its impact on more vulnerable defendants. The U.S. already incarcerates racial minorities at rates disproportionately higher than white defendants. There are fractures at every level of the system, including jury deliberations, policing, capital punishment, and criminal legislation.  A quarter of the prison population has been incarcerated for low level, nonviolent drug offenses. Criminal and racial justices advocates have long pushed for the type of sentencing that Judge Persky fairly implemented.
Judge Persky is up for election this year – if he's voted out of office for tailoring his punishment, won't the next judge just try to heavily prosecute, not just the influential Brock Turners of the world, but all defendants, including nonviolent offenders who would benefit better from rehabilitation?
A meme has been circulating comparing Brock Turner, who was "sentenced to 6 months for raping and assaulting an intoxicated, unconscious woman," with Cyntoia Brown, who was "sentenced to 51 years for gaining the courage to kill the pedophile she was sold to after being sex trafficked as a 15-year-old."
Here's a reminder that Rapist Brock Turner walked free after 3 months of a 6 month sentence, while rape victim Cyntoia Brown sits in jail. Free Cyntoia! pic.twitter.com/5MCwlHiedk

— Lora Nastase (@mamanastase) November 27, 2017
Yes, the justice system failed Cyntoia Brown. She should have served not even a day for killing the man who bought her, when she was just a child, to rape and abuse her. However, justice for Cyntoia does not mean increasing the number of years Turner has to spend in jail. Justice for Cyntoia, and for vulnerable victims like Cyntoia, does not mean suggesting Nassar should be raped in jail.
Justice for Cyntoia, and vulnerable people like Cyntoia, means revolutionizing our entire criminal justice system.  We must protect the Cyntoia Browns and Emily Does and the over 200 Nassar victims, but cannot do so by issuing punishments without purpose, disregarding rehabilitation and reform, and acting on our primal hatred.
But, like I said, I get it. If I saw Larry Nassar or Brock Turner, I'd be angry. Thankfully, I'm not a judge.
---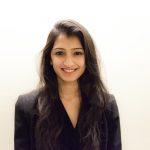 Rucha Desai is a recent graduate of NYU School of Law. She enjoys writing, hula-hooping, choreographing dances with her little sister and watching the "West Wing" with her husband. She has lived in NYC for almost a decade and is still constantly surprised by its many secrets and new adventures.